I can't do everything on my own. So the lovely Jess, from Norwich based fashion blog Feeling Stylish, kindly agreed to write a little piece on the Norwich Fashion Week Launch Party last week. She takes wonderful photos and recently featured in the Telegraphs list of the top 50 Fashion Insiders on Twitter.
I went along to the NFW launch expecting to have a good time and maybe a bit more inspired to shop in Norwich.
I donned my favourite skull print dress with pink tights and yellow shoes and I was ready to go.
I'd like to think that it was only myself and my friend Alex (wearing a Russian doll print dress she'd made herself) who had our photo taken upon arriving but that probably wasn't the case. We took our seats with our champagne and chattered excitedly about all the people who were there. I knew the event was sold out but I didn't expect it to be so packed.
The show started and instantly we were blown away, I fell in love with some leopard print wedges and felt an overwhelming need to shop. The brands and designers responsible were very talented; I especially loved the pieces from Vanilla and Poppy Valentine.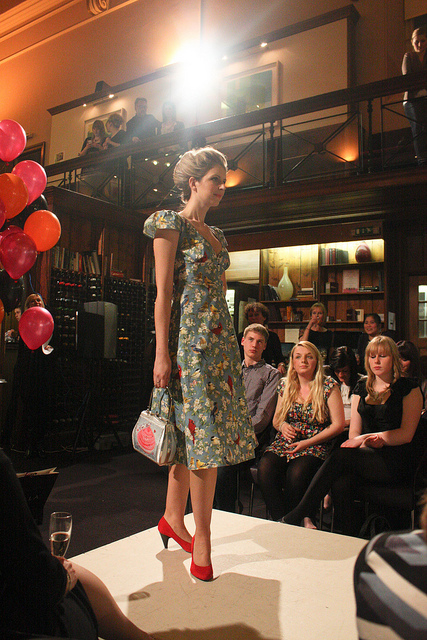 I suppose the show could've gone smoother but, with very little time to get everything set up, I think it went brilliantly. There were times when I was wondering why some models were styled in such a way or why some garments were paired with others but style is subjective and, overall, most outfits worked amazingly well.
There was a slight interlude while we were presented with some very odd, yet interesting, dancing from City College Norwich.
There were also some amazing vintage items going down the catwalk from Prim Vintage, some Norwich-made jewellery and some ethical clothes including a dress dyed with the bark of a birch tree.
It's amazing the scope of talent in Norwich; we have some amazing designers, shops and clothing brands. I'm glad Norwich finally has a fashion week because these people deserve to be shown off. I've found out about so many new places to shop since NFW started.
After the show Vanilla had set up a pop up shop and there was also a room where you could meet the designers and look at some amazing fashion photography by 18-year-old Charlotte Rutherford.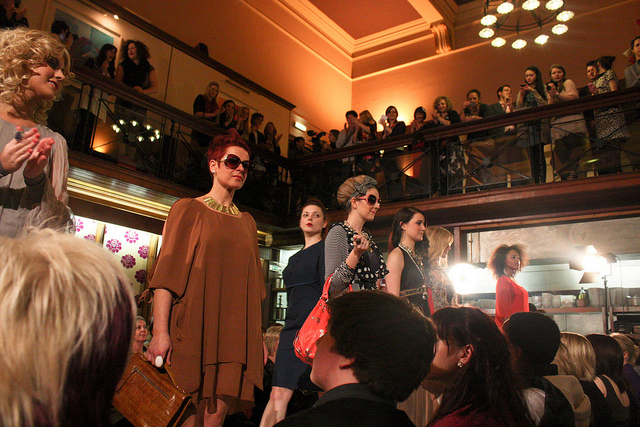 The pop up shop was so full it was difficult to move, admittedly, I didn't stay long but people were queuing up to buy all the Vanilla items they'd seen on the catwalk (I did my shopping a few days later when I popped into their shop on Sprowston Road.)
All in all, a wonderful start to NFW and I can't wait to go along to everything else that's happening as part of this very exciting week.
Related