Last week it was capes, this week it's coats.
The more intuitive amongst you might draw from this the conclusion that Retro Chick is cold, and they'd be right. I can't think about much else but gloves, scarves and hats at the moment.
A good smart winter coat is a lazy girls essential. Lets face it, for all we know every woman in the picture below could pretty much be wearing holey leggings or bunny pyjamas under her coat, but no one would ever guess because the top layer looks super smart.  Just try not to get hit by a bus.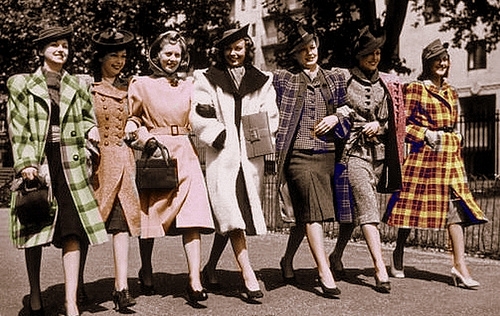 You might still have a serviceable coat from last year, I know I do. But if you're looking for a new one, because you need it, or just because you want one, then I've found some lovely coats, both bargain and over budget on eBay and the High Street.
If you need more help staying warm then I have tips on Staying Stylish and Warm and some handy tips on shopping for and buying a winter coat.
On The High Street
High Street coats seem to have suffered from the same shrinking hem syndrome as High Street dresses. Doesn't anyone get cold knees? I have located some that won't give you chilly legs.
Long Woolly Military Coat – New Look – £54.99
Practical, smart, reasonably priced. What more do you want?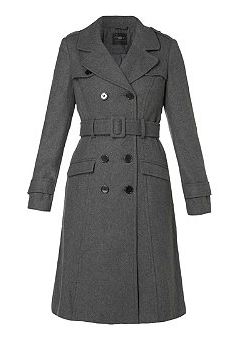 Wool Blend Belted Faux Fur Collar Coat with Cashmere – Marks & Spencer – £135
The model looks slightly awkward in this, but in other pictures it looks very nice. Plus the collar is detachable so it's 2 coats in one.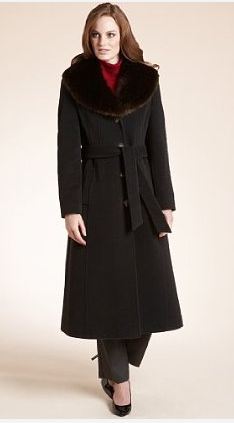 Wool Mix Shawl Collar Coat – Laura Ashley – £175
Fellow Historical Sauce and Glamourologist Lucy has this coat in a deep teal colour. Every time I see her in it I want to wrestle her to the ground and steal it.
Is it worth losing a friend for? Possibly, but don't tell her I said so….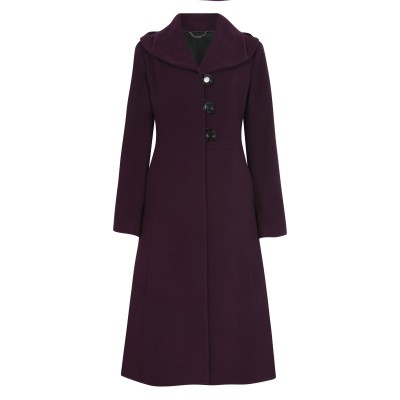 On eBay
Vintage 1940s Long Tailored Black Wool Crepe Flared Coat UK 14 – Currently £75 – Ends 23rd Nov
A vintage coat, with lovely rounded shoulder pads, very chic and glamor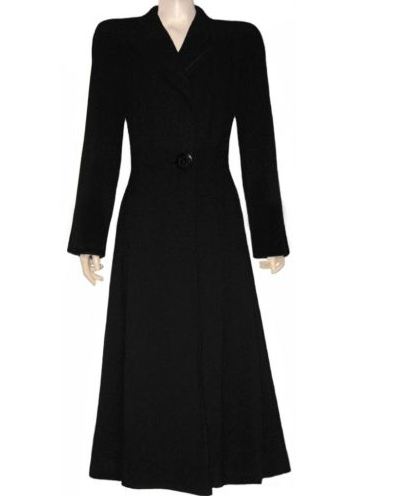 Gorgeous H&M Tweed 1940's style Trench Coat – UK 8 – Currently £7.86 – Ends 20th November
Currently super cheap, but might not stay that way!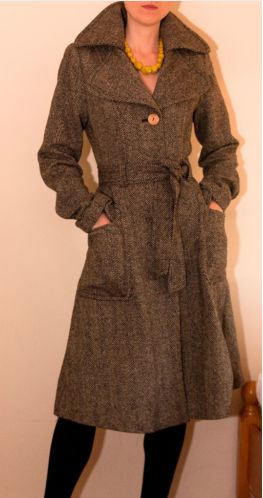 UK 10-12 vintage 50s 60s genuine Persian lamb Astrakhan coat with fur collar – Currently £29.99 – Ends 20th November
Not one for the animal lovers amongst you, but if you've no problem with vintage fur then this is gorgeous, and a bargain if the price doesn't shoot up last minute.