Ok, so it is now January.
That means I might be able to finally face the sales, a little bit.
There's something to be said for shopping once the initial mental rush has died down. Many things are reduced further as the sales go on and shopping without having to fight with crazy people is always a plus. Of course, sale shopping online is always far more relaxed, but if it's vintage inspired styles you're after then trawling through page after page of body con mini dresses to find the hidden gems can still be a bit wearing.
But never fear
RETRO CHICK IS HERE.
I have done a fair bit of trawling for you, and picked out some of my favourite vintage inspired sale bargains from a selection of online and High Street shops. I shall start with my cheapest favourite and work my way up…
You're welcome.
Blush Baroque Peplum Dress – Dorothy Perkins £39.50 £17
Dorothy Perkins have a lot of dresses in this peplum style in the sale, so if this isn't your size or colour it's worth a look in the sale section in general.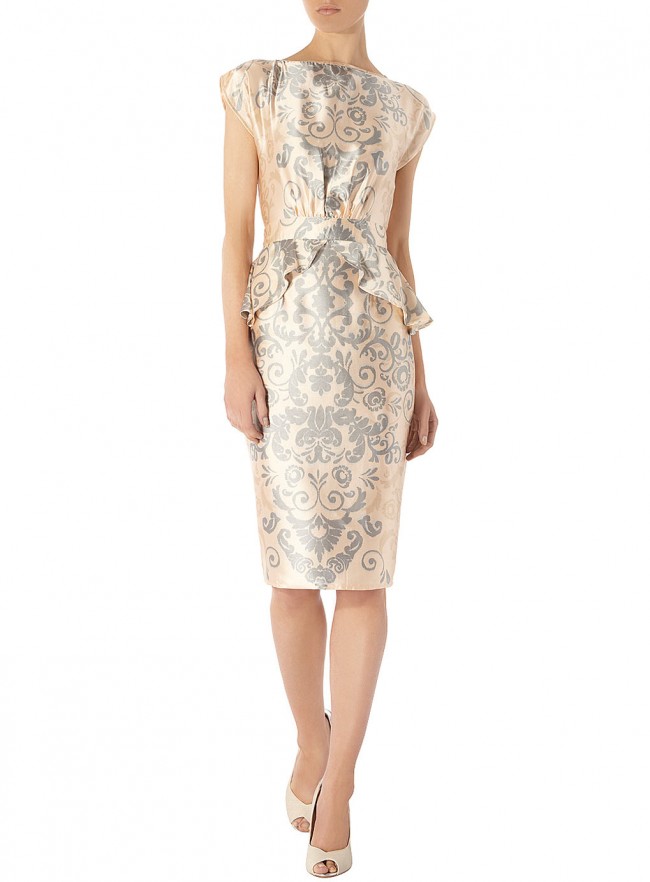 This has gorgeous lace panelling, pleats, is a lovely colour, and is a third of it's original price.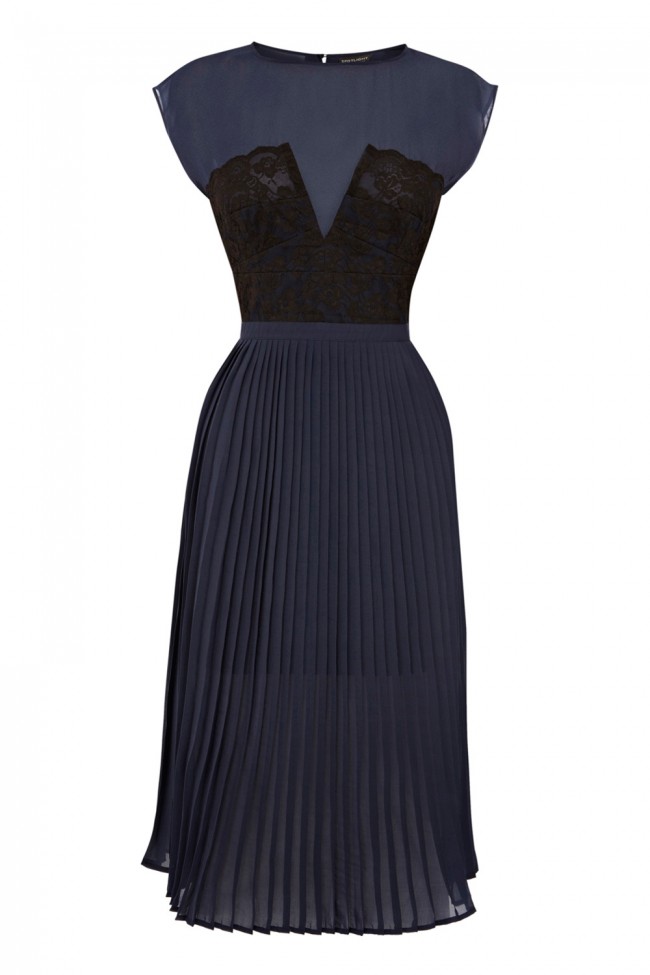 This has a lovely 40s style, and will look great with a jacket and hat when spring starts to arrive, which shouldn't be long *crosses fingers*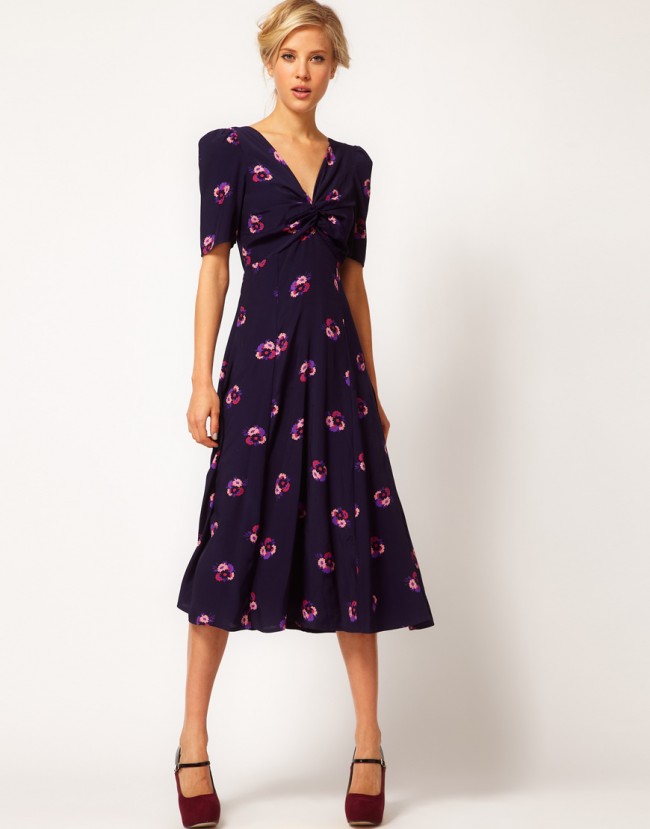 Stamp Print Dress – Laura Ashley £85 £42.50
I love the novelty stamp print on the skirt of this dress, but it's only available in a size 12.
Another lovely dress for warmer days, when they get here. One of the best things about the ASOS website is they let you filter by "midi dress" so you can find slightly longer lengths.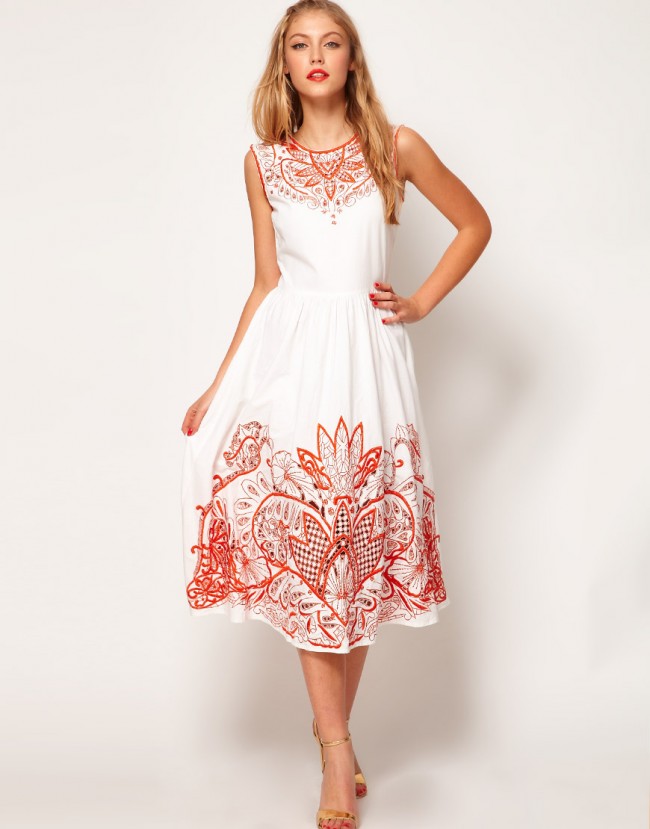 Paloma Long Dress – Phase Eight @ Debenhams £275 £195
Ok, so £195 still isn't exactly cheap, but when I saw this in the sale I just had to include it as it's one of the Collection 8 dresses I was drooling over last year.