The Stiletto heel is probably *the* iconic heel shape.
Heels come in many other shapes, but none is as instantly recognisable, even to people who aren't obsessed with shoes, as the stiletto.
The word stiletto is an Italian word for a long slim dagger. Although Roger Vivier is often credited with creating the stiletto heel for the House of Dior in 1954, designer Andre Perugia had designed shoes with a thin high heel for Parisian singer Minstinguett in the 1940s. Possibly the privations of war time prevented the style from really taking off before the 1950s as practicality and functionality were key watchwords.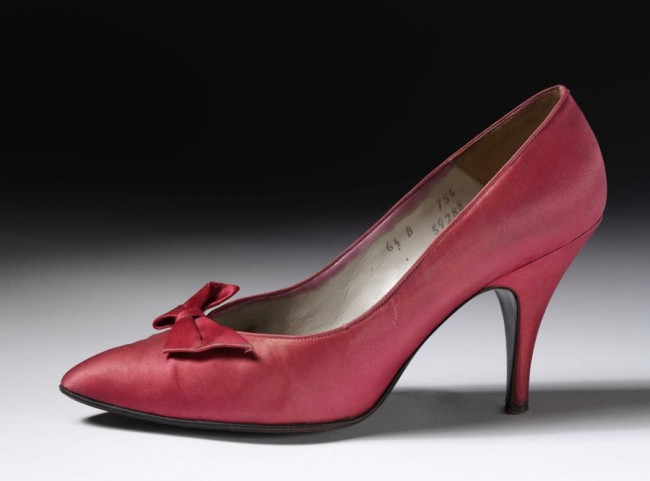 A classic stiletto heel had a core of metal, and was often no more than 5mm wide for much of it's length, though could flare slightly at the tip. In a vintage fashion sense a stiletto heel can finish off a 50s outfit. A classic 50s stiletto, as created by Roger Vivier, has a low cut vamp across the foot and instep and a pointed toe and was really popularised in the 1950s by stars like Jayne Mansfield, who claimed to have 200 pairs, and Marilyn Monroe.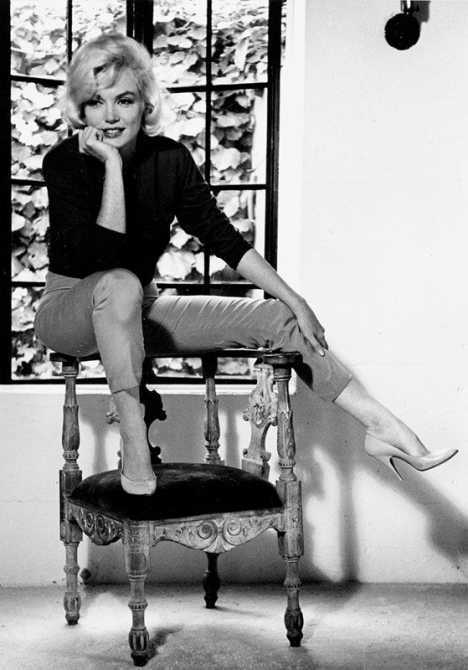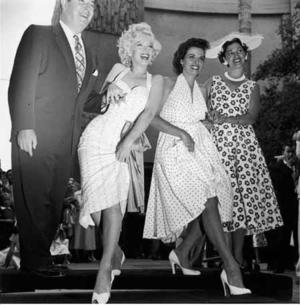 A high stiletto heel creates the illusion of longer legs, smaller feet, and throws the shape of the body out accentuating the bust and bottom, perhaps explaining some of it's popularity as a fetish item. A very high stiletto can also be very difficult to walk on, reducing the wearer to a slow totter. I'm not planning to comment on the politics of the shoe, but it is very definitely a fashion item that can make women appear vulnerable.
Still, unless they have straps they can easily be kicked off and a good stiletto makes a damn fine weapon in a pinch!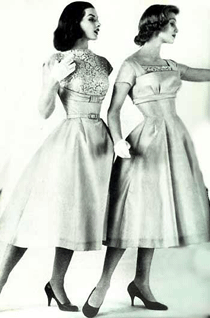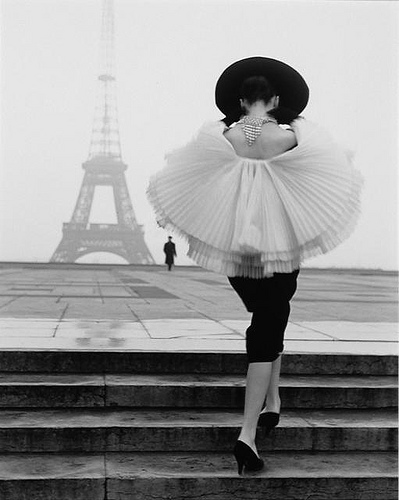 The stiletto wasn't only damaging to the feet, it also damaged floors, and by the late 1950s many airlines and buildings had banned them. I still remember women being asked not to wear stilettos to my school when I was young as they could damage the floors.
The stiletto heel has gone in and out of fashion over the years, in the late 60s and 70s it fell out of favour before being rediscovered in the 1980s and becoming a power dressing essential. In the 90s heels again became blocky, before the stiletto once again began to find favour in the late 90's.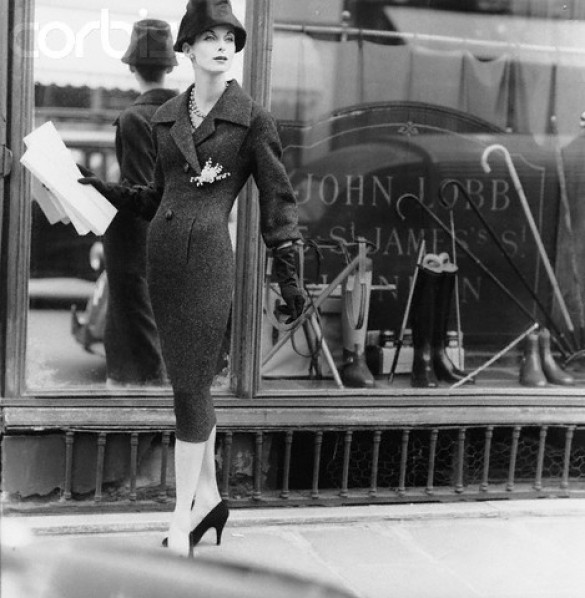 I own several pairs of stiletto heels in various styles, including a recently acquired and not yet worn leopard print pair! I never wear them to walk far in these days, they're the sort of shoe you change into when you get there, but there are times when a stiletto heel just seems more elegant.
The shoes below are from LK Bennet (via eBay), New Look and Red or Dead from left to right. The bottom shoes are from Faith.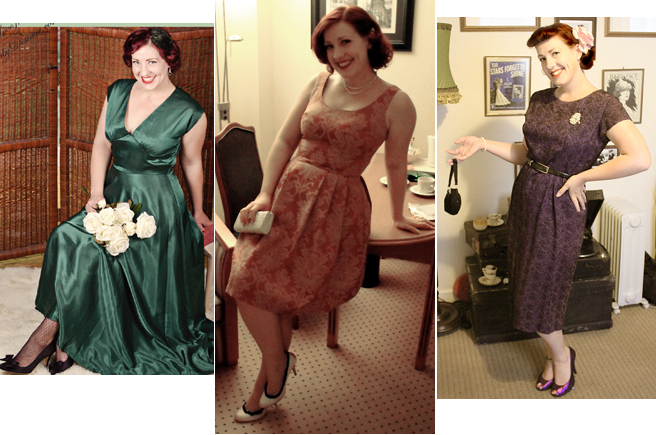 Stilettos aren't hard to find. But these are a few of my vintage inspired style favourites from the current high street.
Rosalyne Court Shoe £20 Peacocks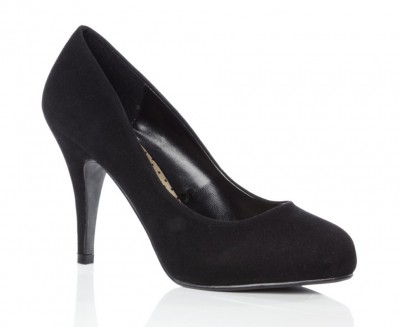 Pointed Toe Court Shoes with V Throat £35 Barratts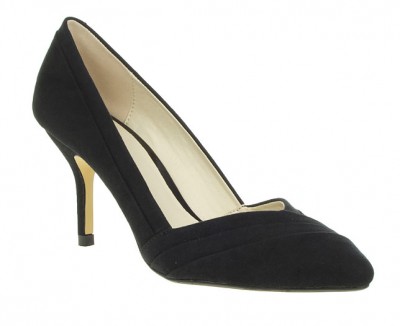 (not sure studs are strictly period correct, but these are a gorgeous shape and would add a bit of edge to a 50s outfit!)