I've finally got round to having a clear out of my wardrobe.
Over the weekend I managed to get 18 bits listed on eBay, there's a few more bits still to go, but I'm away this week so they might have to wait for another time!
They all have low start prices as I just need the space in my wardrobe! There's a few bits that need minor repairs as well, but I don't have time to do them, so you might grab yourself a bargain for the sake of a few stitches! It's all stuff from my wardrobe that is now either too big, too small, never really suited me or was bought in a fit of optimism and never has any chance of fitting me at all. Like this wonderful 1970s dress that is a size 8. I am crazy in love with it, but the day I am a size 8 again is the day they ban ale and chips. It just needs black platform shoes to finish it off, very little accessorising necessary with such an amazing thing, though I do think a black beret come autumn would look fabulous.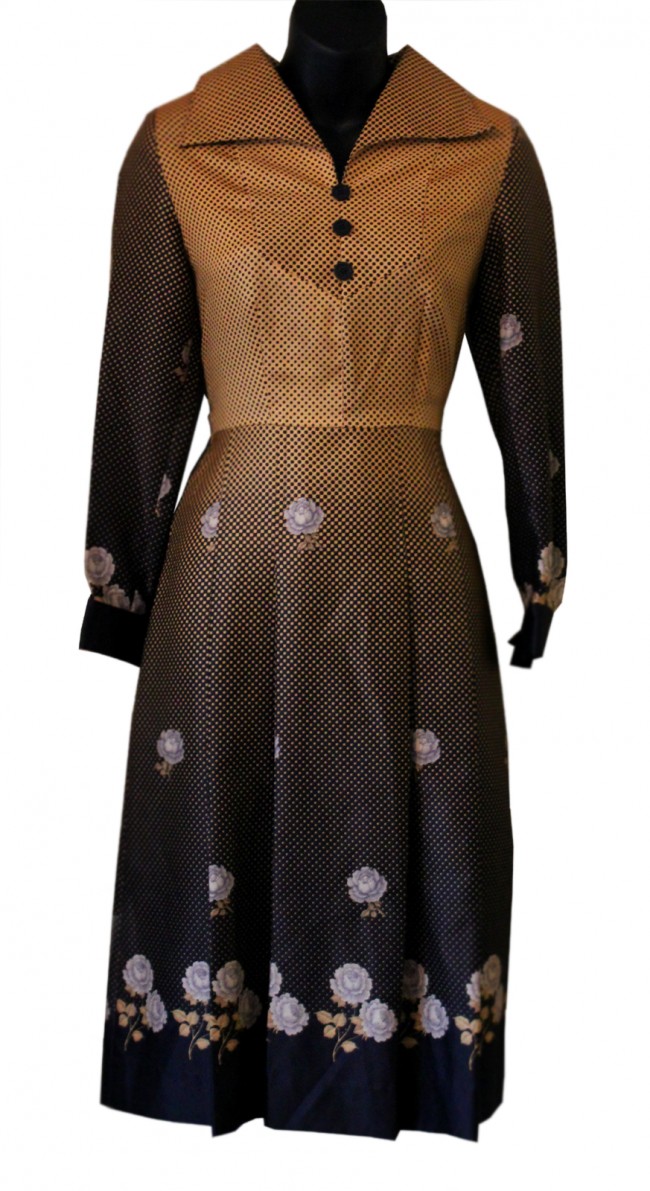 There are some pieces in sizes 14 to 16 as well. This is another 70s dress, it never quite fit me right but is so gorgeous.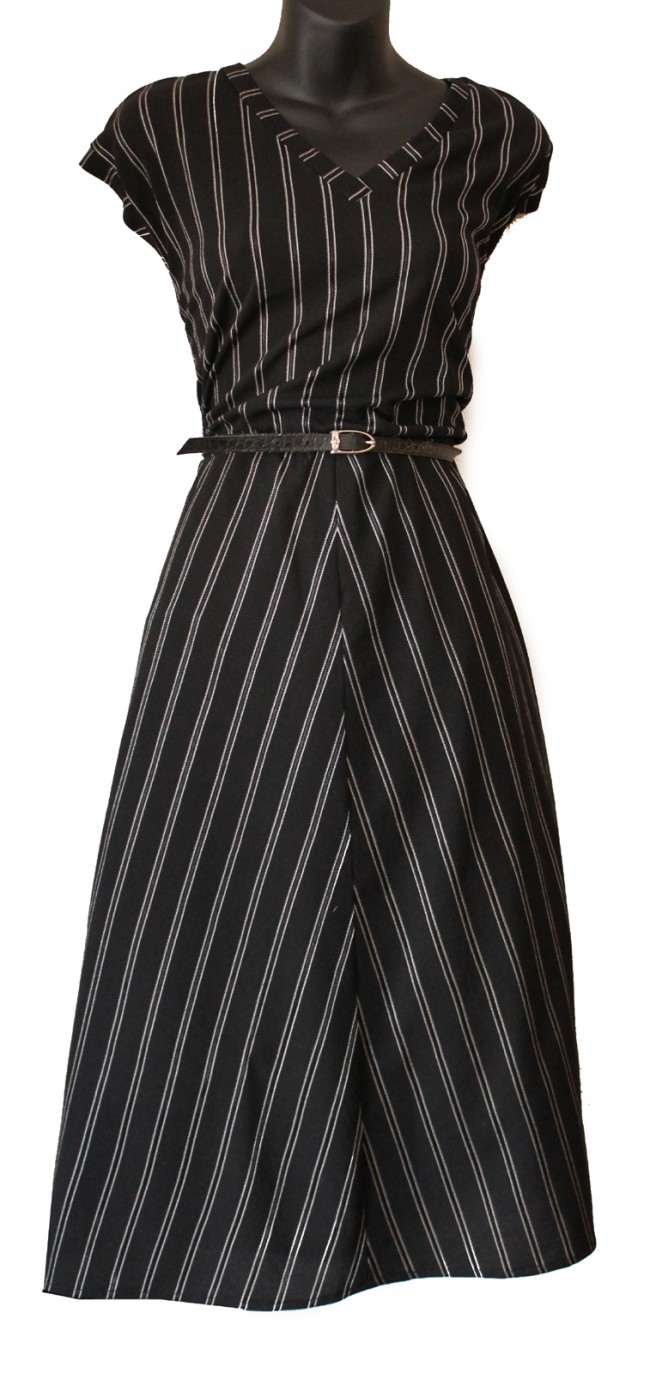 I've also got a couple of pieces of older vintage up in not tiny sizes.
This green 50s dress I have worn before a few times, but it's not the most flattering neckline on me, so it needs to go to a new home. It needs a couple of spots on the seams stitching up and the hem properly finishing as it had been taken up when I bought it, so I let it back down but was too lazy to finish it.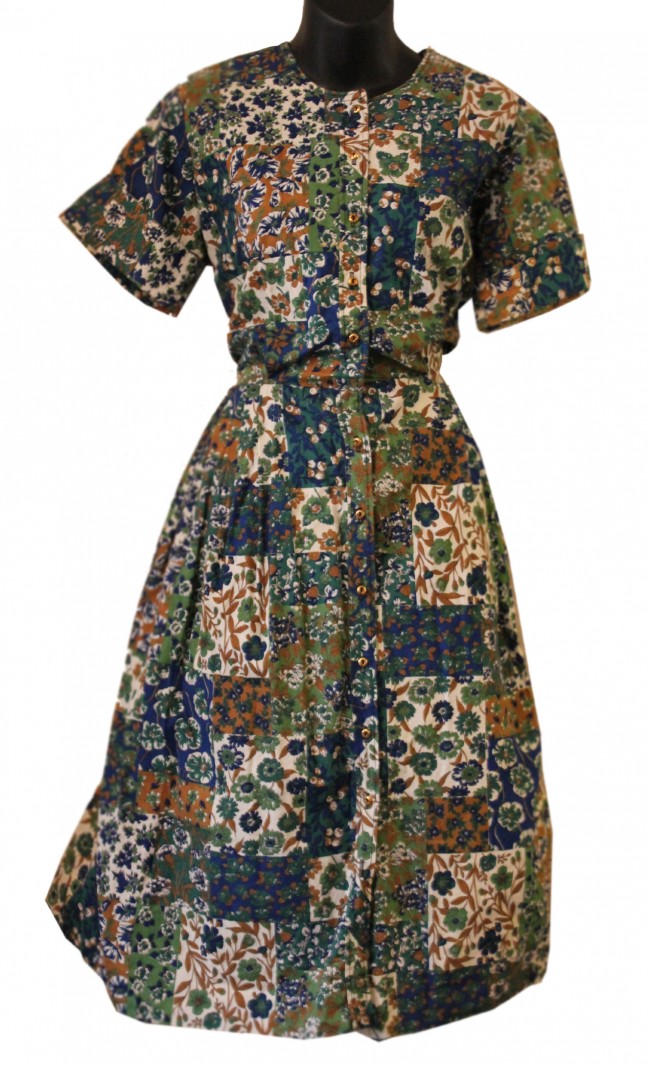 This one I also think is a 50s shift dress in what feels like wool. Again, that round neckline does nothing for my stubby neck and it was slightly too big so it never got worn.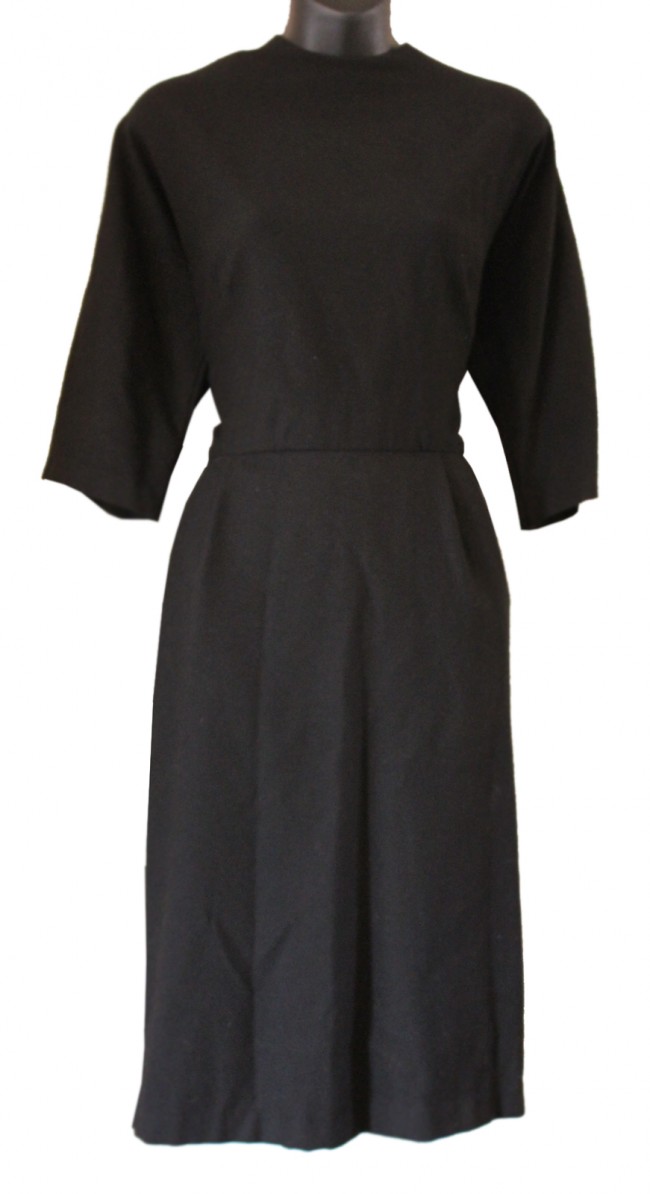 The auctions all finish the beginning of next week, so go and take a look at my eBay!
You might grab yourself a bargain for your wardrobe and help me make space in mine so the rail doesn't keep collapsing!