Those of you who follow me on instagram would have already had a peek at this dress.
I tend to use instagram as a much more instant kind of blogging almost, so I post things on there when I get them, and then when I wear them properly they get a proper blog post! At the end of March I was innocently browsing the New Look website when I spotted this dress and had to buy it immediately. But I didn't actually wear it out till this Friday.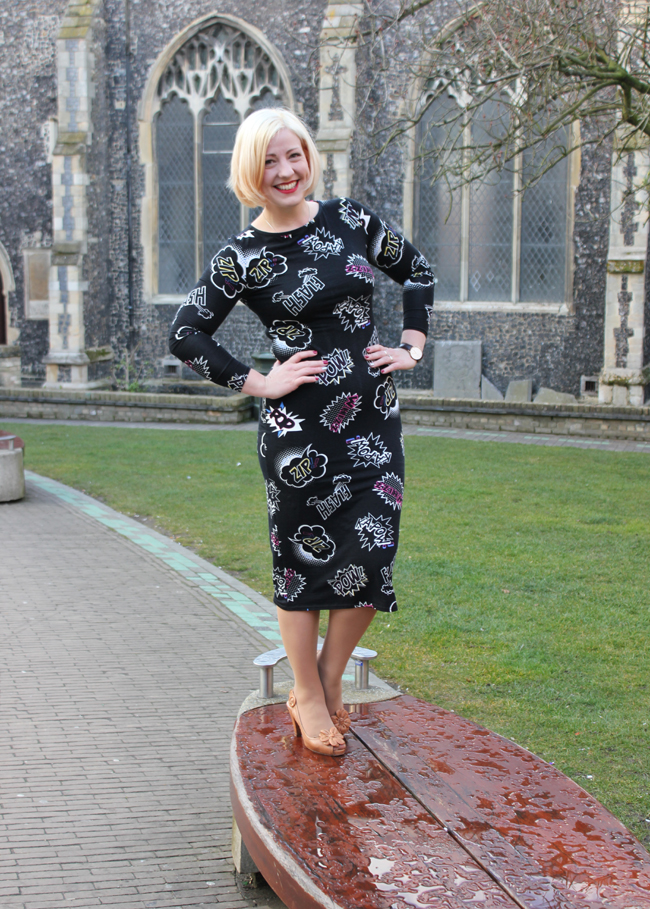 ❤ Pop Art Dress – New Look ❤ Jigsaw Backseam Tights – Pretty Polly ❤ Shoes – Unisa ❤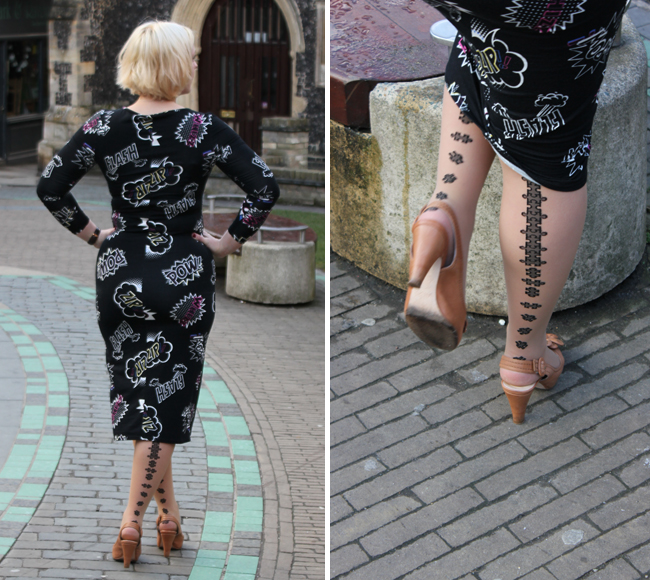 It's a bodycon dress, and I don't often wear anything so unforgiving, but I just couldn't resist it, and I love the length. I actually have 2 more of these dresses in black and green, they're comfortable, but the fabric is thinner and I haven't been brave enough to photograph any of the times I have worn them yet.
The jigsaw backseam tights are from Pretty Polly and also made an early instagram appearance back in March before I got a proper chance to prance around in the sunshine finally and show them off properly.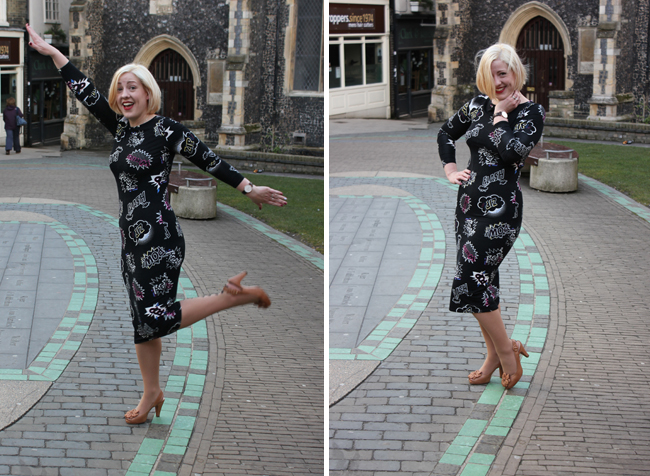 The mistake I made was wearing such a tight dress out for fizz and chips at The Birdcage, this is a dress for being a Superhero in, not eating huge plates of chips in. We also got tea cakes with our supper, so we all got chance to demonstrate our origami skills with the foil. None of these were made by me, the only origami I can make is a boat/hat. (2 of these photos were borrowed from my friend ZoeSmash )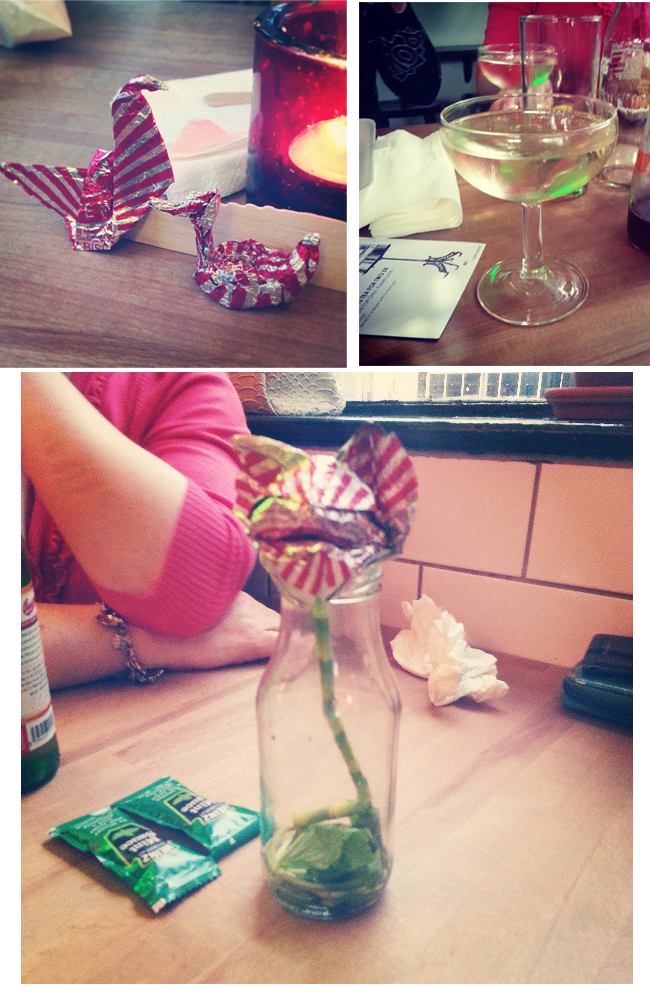 Over the weekend I also discovered these amazing shoe clips from Janine Basil via Lipstick Lori. How fabulous would these look with the Pop Art Dress?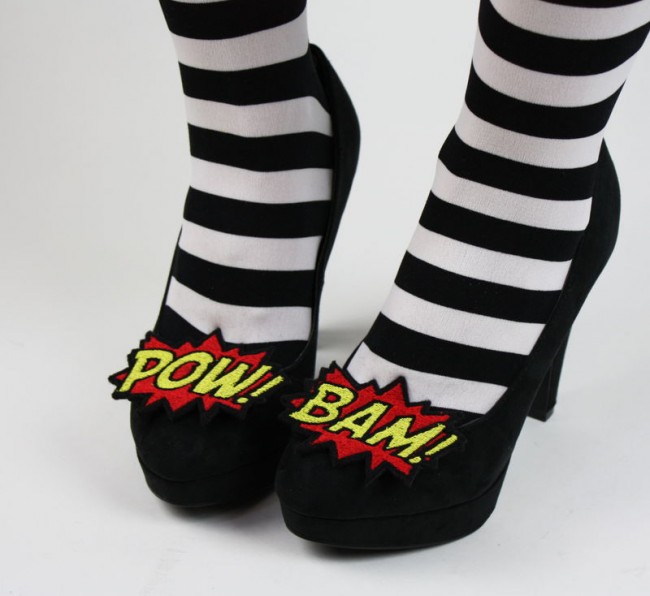 I plan to buy a pair and dye my hair pink again for the next time I wear this dress so I can look like a proper comic book character Think pale pink curls, the Vintage Super Hero. When I finally get round to it should I do another outfit post, or are you bored of the superhero dress already?
Did you have a lovely sunny weekend where you were?
Related