Loafers have been a preppy favourite for a long time.
Although considered an American classic, the design actually orginated in Norway. In the early 1930s a shoemaker named Nils Gregoriusson Tveranger created the Aurland shoe, based on moccasins worn by the Iroquois in North America where he studied for a while. There is a story that they are based on Norweigen fishermens slippers, but I haven't been able to find any evidence to back that up, and it seems it is a myth.
Around 1934 the Spaulding Leather Company in New Hampshire also began to produce a slip on shoe in this style, and in 1936 the Bass shoe company added a strip of leather across the front, and the classic Bass Weejun loafers were created. Over on the other side of the pond Matthew Wildsmith & Co of Duke Street created a bespoke penny loafer to be worn as an indoor shoe by George VI, which now survive in a similar style as "The Harrow".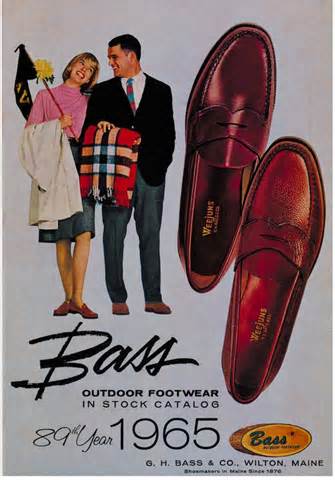 The term penny loafers came from the practice of American prep school students in the 1950s inserting a penny into the diamond shaped cut out on the front of the shoe.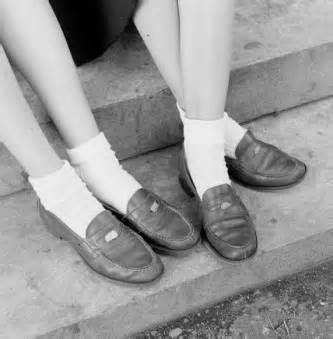 The loafer was designed as a casual shoe, though it is now considered smart enough to wear with suits. As with many of the iconic styles I've covered, loafers were an item that Women pilfered from Mens wardrobes. Often seen worn with ankle socks in the 40s and 50s by preppy US girls, they are a classic style that is still popular today.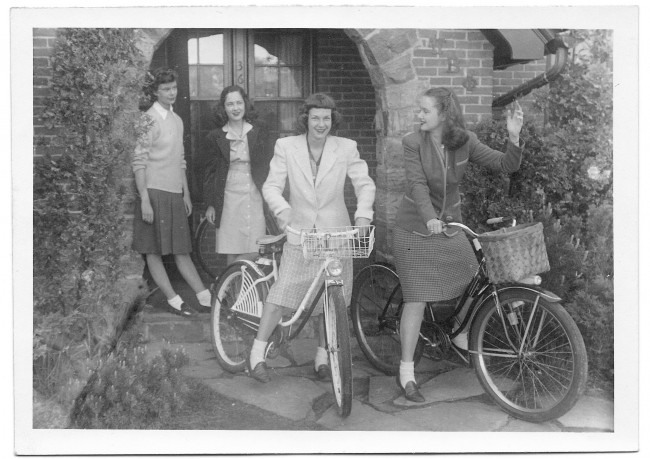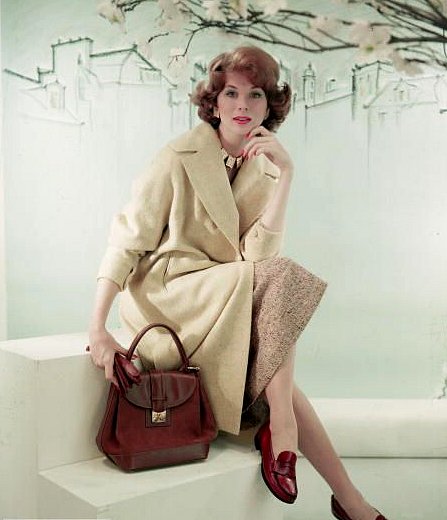 In the pre historic days when I worked as a nurse I swore by Kicker loafers as my work shoes. These days I own one pair of cheap loafers, but they rubbed my heels so badly that I've been wary of wearing them again. I am tempted to try them with the preppy socks, but fear my short legs will look even shorter.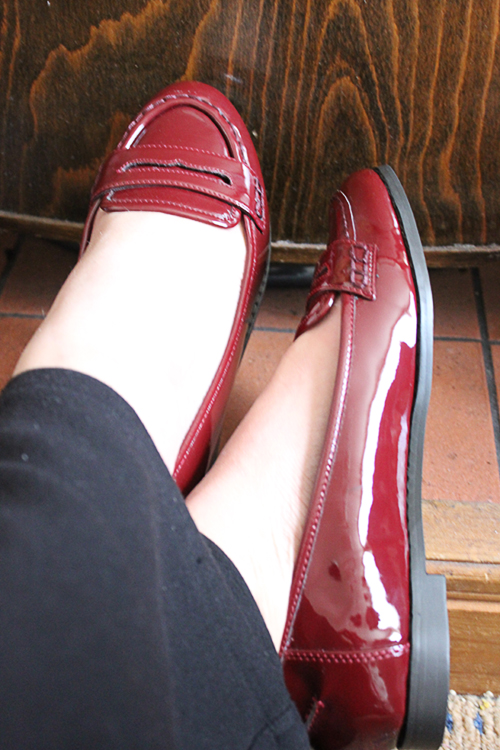 I do love the look though, so I have trawled the internetz for modern loafers that may or may not be comfortable to wear, though leather is always a better bet than PVC!
Bargain Hunter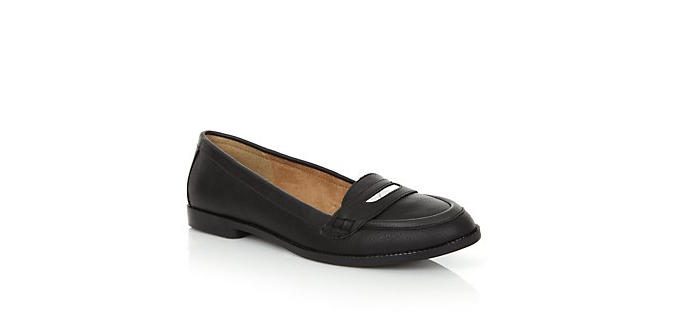 Middle of the Road
Womens Black Hush Puppies Ciel Penny £55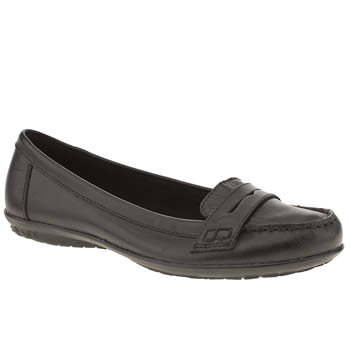 Top Drawer