If you follow me on instagram you will know that I love animals (yes I'm one of those people how constantly post pictures of their pets.) I have a cat, two rabbits and two guinea pigs and if I had space, I would have a dog!
As I'm a bit of a vintage girl I'm always on the look out for retro inspired pet accessories. I have rarely come across vintage pet accessories, so here are my top five picks of repro/vintage inspired items. All of them are on my wish list!
First up is this Retro candy striped treat jar £20 from Poodles & Pompadours. I bought this cute little hand painted treat jar for Bramble. I used to just store her treats in a plastic pot. I think this is much more glamorous (and Bramble loves it).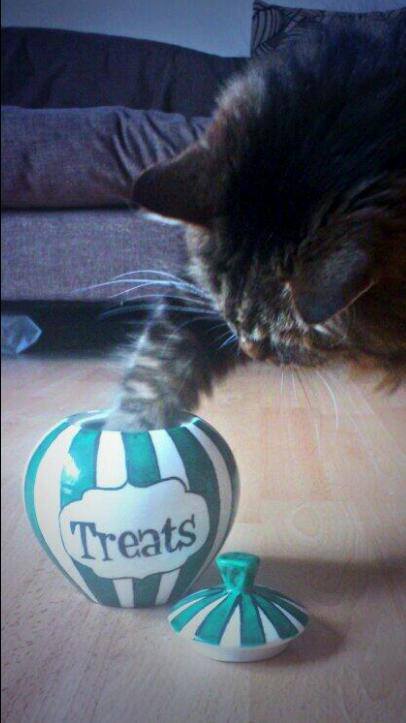 Suitcase Pet Bed
Since seeing a friend posting pictures of a pet bed she made out of an old suitcase I've wanted one. The are various how to tutorials on the internet (I like this one) and old suitcases are fairly easy to come by at car boot sales and in charity shops. When I do get round to it I hope Bramble gets as comfortable as Zoe's cats!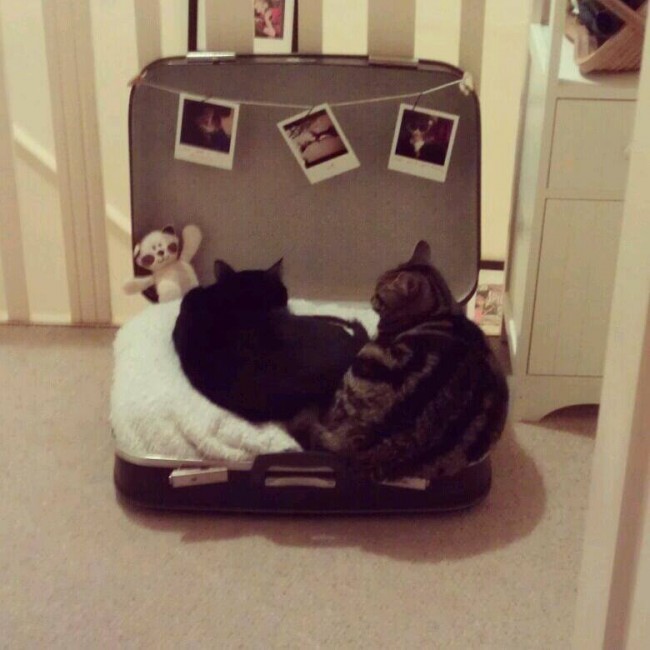 So I haven't got a dog YET but if I do happen to get one before my wedding next September I will be investing in one of these rather dapper collars £19.37 from "You had me at woof" on Etsy. Also, If dogs were allowed at the Chap Olympiad I think one of these collars would be perfect.
Retro Raised Pet Feeders
I really love these retro looking raised feeders by UK company Lola and Daisy. Prices start at £34.95 for a single raised bowl. The are lots of colours and finishes to choose from. They also do a really cute skateboard design.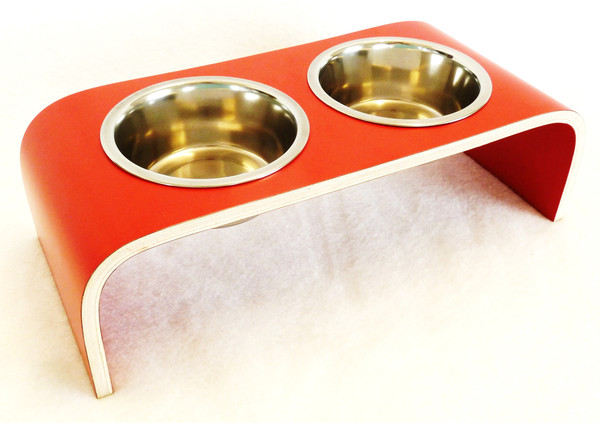 Wicker Pet Carrier
Unfortunately all my animals have a had to have a trip to the V.E.T. and at the moment I have a hideous plastic pet carrier. I totally understand why the animals hate going in it! I have to use the towel trick to get Bramble in it ( put a towel over you cats head, and place he carrier behind her. She'll walk backwards to get out from under the towel and in the process, walk straight into the carrier). Anyway I'm going to be replacing my horrid plastic carrier with this lovely wicker one from Prestige Wicker for £25. It will look more like I'm are going for a lovely picnic instead of a stressful trip to the vet.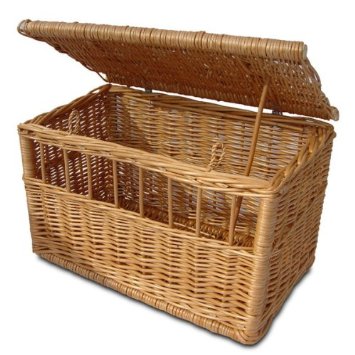 So there you have it. My top five pet accessories. I hope you enjoyed them. I would love to know if you've found any nice vintage or vintage/retro inspired pet accessories.
Love Betsy Hatter, Bramble, Jack, Little B, Luna and Biscuit.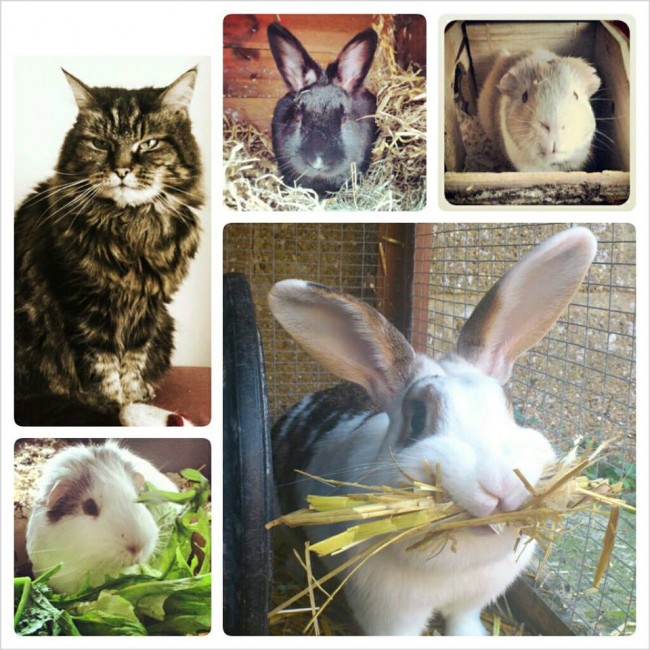 Today's post is by Siofra from Betsy Hatter Millinery, she makes wonderful bespoke vintage style hats and is always up for a challenge if there's something specific you're after.
While I'm on holiday I like to take the opportunity to introduce you to some wonderful, talented, people that I am lucky enough to work with. Please do take a few minutes to visit their websites and check them out, as they wouldn't be here if I didn't think they were wonderful.