I've had 1930s Fashion waiting for review for months!
I was sent it before Christmas, and I'm finally getting around to writing up what is a really wonderful book. I've got the 40s Fashion one as well, which I'll take a closer delve into next week.
This is not a book full of words. The introduction is meaty enough and gives a good overview of 1930s fashions and the contrast between the glamour and poverty, but despite it's heft this book is not a place to find deep discussion of fabrics, construction methods or the history of designers and styles. Instead it is a superbly comprehensive collection of over 600 photographs and illustrations of fashion from the 1930s.
The book is divided into sections covering Daywear, Outerwear, Evening Wear, Accessories and "Other". Each section dives straight into photographs, each with a small caption describing who's in it, what they're wearing, etc, but there's no in depth detail.
You're probably not going to want to sit and scroll through every photo individually, to me this is the sort of book I dip in and out of, keeping it by the bed and flicking through a few pages at bed time and trying not to weep at the fact that none of the clothes come with a price and handy weblink so I can pop off and order one immediately. Sigh.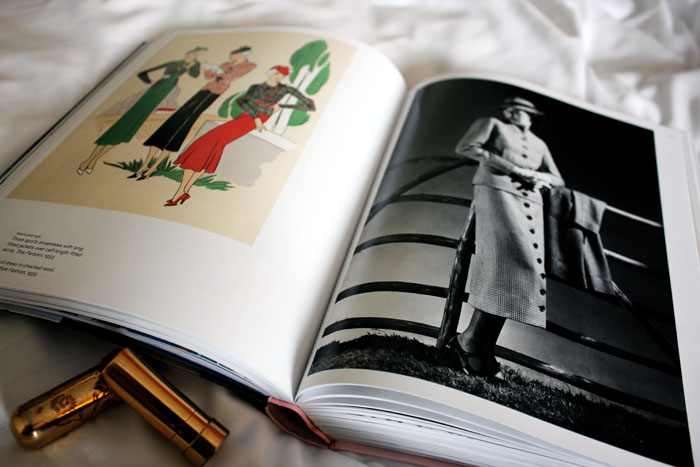 Some sections are more successful in their "definitive" aim than others. Daywear, Outerwear and Evening Wear are comprehensively drool worthy.  Accessories could perhaps more accurately be called "Hats" as there are pages and pages of them, occasionally shown with matching collars, bags, etc, and then one page of shoes at the end of the section. Where are the bags, gloves, shoes, umbrellas, and other accessories?
The Other section also feels a little tagged on. It covers bridal wear, childrens clothes, nightwear, lingerie and beachwear all in one small section. If the book was to be truly definitive I feel at least some of these categories deserve a section all of their own.
The book finishes with a handy few pages with small biographies of leading lights in 1930s fashion including the obvious ones like Chanel, Schiaparelli and Lanvin, along with some I was less familiar with like Hermance and Creed.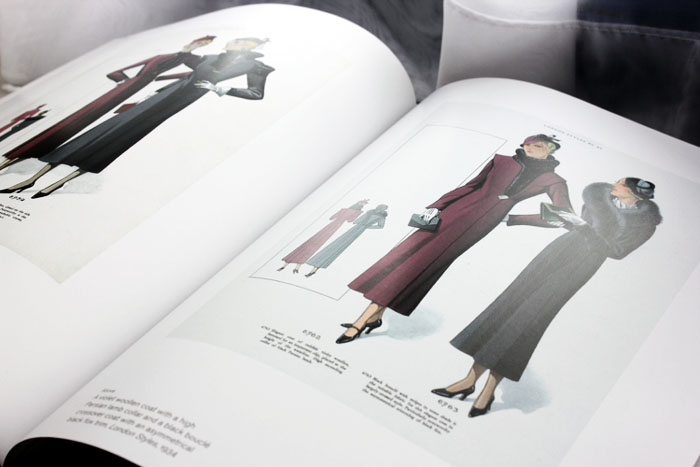 So what is this book for? Well, if you're a lover of 1930s style, it immediately provides some wonderful eye candy, it may well make you cry! Beyond that, it's a handy reference for 1930s shapes and styles, it's immediately obvious how shapes change from what is a more 20s style at the beginning of the decade towards a more 40s look at the end of it, if you're trying to date a piece of clothing it can be a handy reference as the photos and illustrations are all dated. Lastly, it's a handy reference if you're looking to recreate 1930s styles. If you're costuming a play set in 1934, you can see what shapes were around in that year, or even if you just like a 1930s look and are eyeing up modern and repro clothing that you can wear every day, this book can help you get an idea of what could work.
1930s Fashion: The Definitive Sourcebook
is currently available for £19.20 on Amazon. I am an Amazon affiliate, so if you buy it through a link on this site I'll earn a few pennies. This is no way affects my opinion of review of the book!