Yes, it's another outfit post today.
But this particular outfit has been MONTHS in the making.
It started with the jacket.
4 whole months ago I went for a wander round Holt in North Norfolk. I popped into the charity shops, and hanging on the rail was a polka dot 90s Ungaro Parallele jacket that I fell in love with.
It was polka dot, double breasted, sharply tailored with a nipped waist and a dropped hem at the back and a sweetheart neckline. I loved it, I bought it.
That was in May.
❤ Jacket – Vintage Ungaro Parallele ❤ Skirt – ASOS ❤ Shoes – Stylist Pick* ❤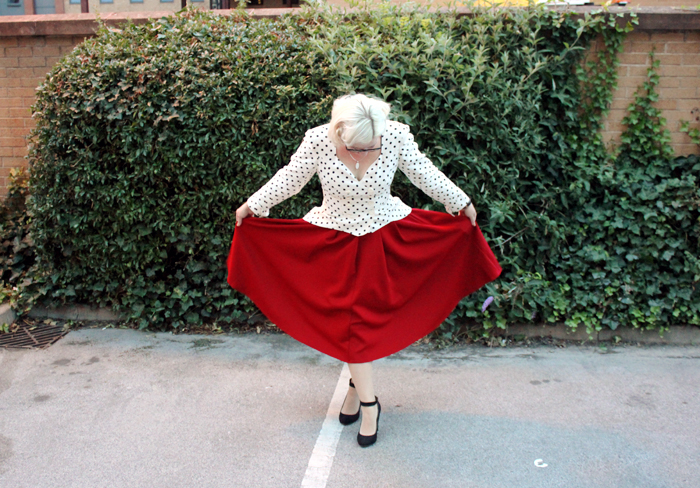 Of course, once I had the jacket I decided it needed a full red skirt to go with it. A month of searching and I found this skirt on ASOS. (Now on sale, but thankfully not in this size and colour!)
Then we had the heat wave to end all heatwaves, during which I couldn't even IMAGINE wearing a jacket with sleeves.
But now, the weather is cooler, so on Wednesday night I finally got to wear my outfit for dinner at a Casino in Leeds, and take photos in an unglamorous hotel car park.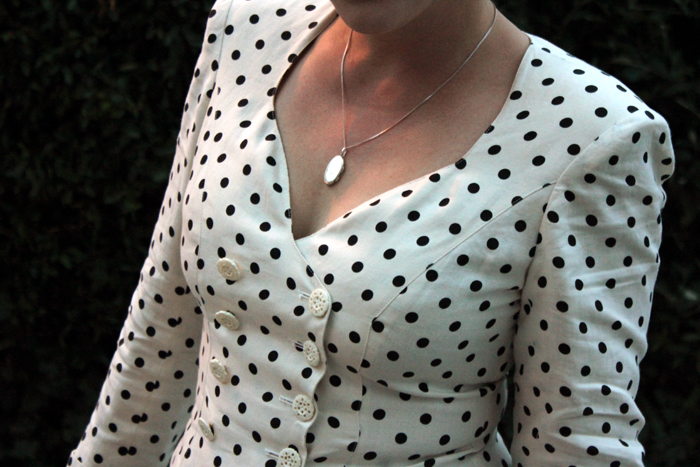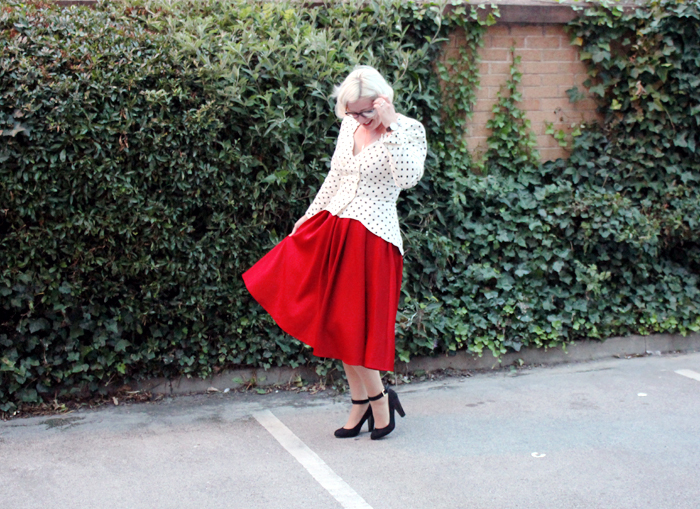 Sadly the jacket wasn't lucky, and although dinner in the Casino was delicious, the machines were not kind. I was £26 up at one point, then I broke the habit of a life time and gambled back into my original stake, and then put some more in, and ended up losing £40, which I now feel a little sick about (that's a whole pair of shoes!) I'm normally a pretty well behaved gambler, never putting in more than I originally planned (in this case £20) so I blame tiredness after an 8 hour trek from Aberdeen.
Leeds was the last stop on the way home from an epic journey to the top of the world to visit family. It's taken in Blackpool, Dundee, little villages north of Aberdeen and Leeds, before finally taking me back to Norwich. Phew!
So that was an outfit I've been planning for 4 months. I knocked a button off the jacket when I took it off, so it'll probably take me another 4 months to get around to sewing it back on and wearing it again. Still, I think it was worth the wait.
Related