A couple of weeks ago I thought Autumn had really arrived.
I resigned myself to rain and wind and grey skies.
Then Summer paid us an unexpected return visit and this weekend was all blue skies and sunshine again, at least during the day, go out in the evening without a cardigan at your peril.
Back at the end of the actual Summer a company called Elisabeth Mary Smith approached me and offered me one of their custom made dresses. I expected to be wearing it with knit tights, brogues and a cardigan, but considering the sun's unexpected arrival I took it out for a spin on an evening of sunshine themed pleasures on Saturday night.
❤ "Belinda" Dress in Las Senoritas c/o Elisabeth Mary Smith ❤ Shoes – eBay❤
❤Fakelite Bracelet – Notorious Kitsch ❤ Earrings – Pieces of the Past*❤
❤Hair Flowers – Abilu Creations*❤
I ordered the Belinda dress in Las Senoritas fabric. It has a sweetheart neckline, puffed sleeves and a gathered skirt. I specifically requested a slightly longer skirt length of 60cm, as the lengths offered on the site were a little short for me, but they were happy to add the extra length. I was really impressed with the quality, and it even has a metal back zip, which is a nice vintagey touch. They are handmade in Switzerland, so take a little while to arrive, so now's the time to get your Christmas frock ordered! They currently have all the dresses reduced from £149 to £99 as well, which is a pretty good price for a custom made dress.
I ordered a size 16, as I fell between the 14 and 16 bust measurement on the size chart, and asked them to reduce the waist size, which they did. It fits perfectly on the waist, however mine is a little large on the bust, so I would say if you're not sure between 2 sizes go for the smaller.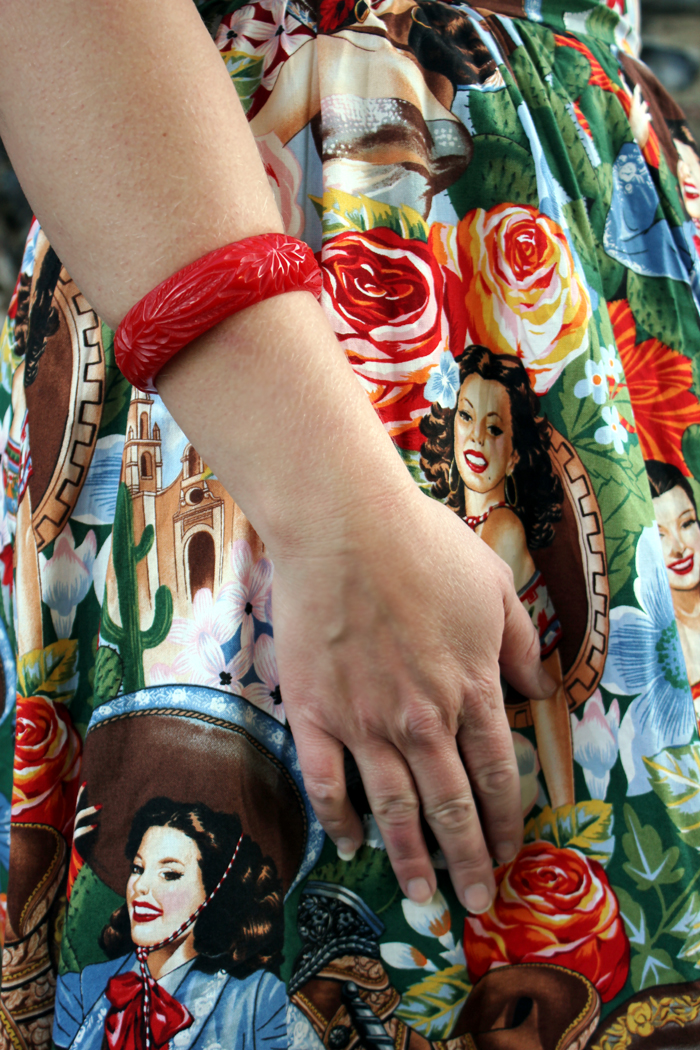 I'm also wearing a rather lovely pair of green lucite earrings with embedded stars from Pieces of the Past (She gave me a 10% discount code RETRO, not sure if it's still valid, give it a try!), and a "fakelite" reproduction bakelite bracelet that came from the sadly now defunct Notorious Kitsch.
My theming of the evening was admittedly rather sketchy. The print on the dress is really a Mexican print, I started the evening with rum cocktails at Revolucion de Cuba, and then went on for dinner at a local Spanish tapas bar called Torrero. So the evenings entertainments, veered randomly round the world to countries thousands of miles apart. I do believe they mainly speak Spanish in all 3 of those countries, so I there is a common thread running through, and I had a bottle of Cava when I got home just to make sure I carried my theme through as far as I possibly could.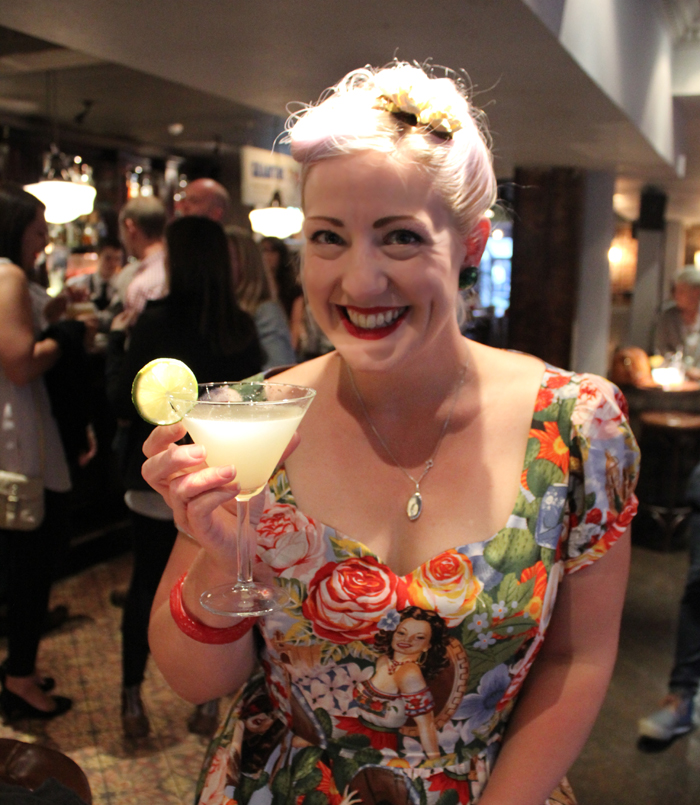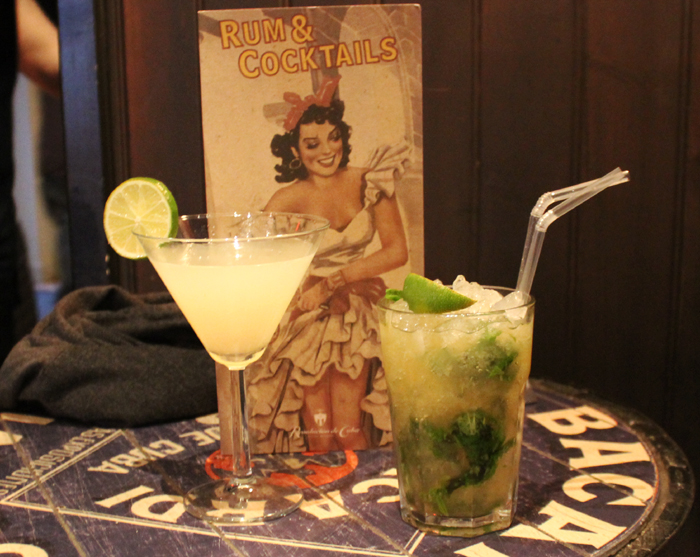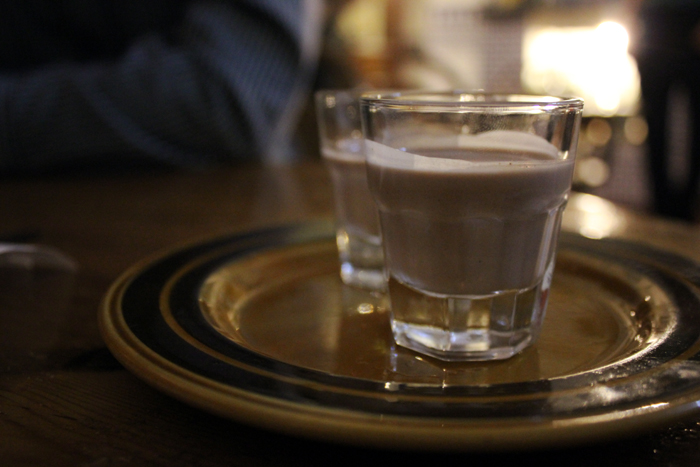 I'd never been to Torerro before, but I'll be back as everything was delicious. I'm a big fan of tapas as I like the fact you can have a variety of dishes at one meal. The other advantage of tapas is that you can try something new, and not run the risk of being starving if you don't like it! I tried squid in it's own ink, which I'd never had before and expected to be odd, but it was delicious, though it didn't look pretty with a dark, black sauce.
Did you try anything new this weekend?