Well, if you didn't I do. I haven't talked about it LOADS, so I was sort of surprised when I got an email from Rookie Skates asking me to try out a pair of their skates.
Turns out Rookie Skates had no idea I was Roller Derby Fresh Meat either, and they merely thought I'd like the retro style of their skates, so I went and had a look and O.M.G.
These, I had to see.
LEOPARD PRINT ROLLER SKATES!
Now, just to be clear, these aren't for Roller Derby. The boots are too high at the ankle, they have a heel which adjusts your stance and the toe stops aren't adjustable meaning you can't really run on them to make fast starts. The wheels they come with are very soft (80A, wheel fans) which actually makes them ideal for outdoor skating. Did I mention the wheels and toe stops are also purple glitter? Well they are. Fancy.
So, having only ever roller skated on nice, smooth, indoor surfaces since I was a child, I decided to take the new boots out for a spin on the concrete roads to see if recreational outdoor skating was an exciting new exercise for me. After all, roller skating as exercise has a decent vintage pedigree!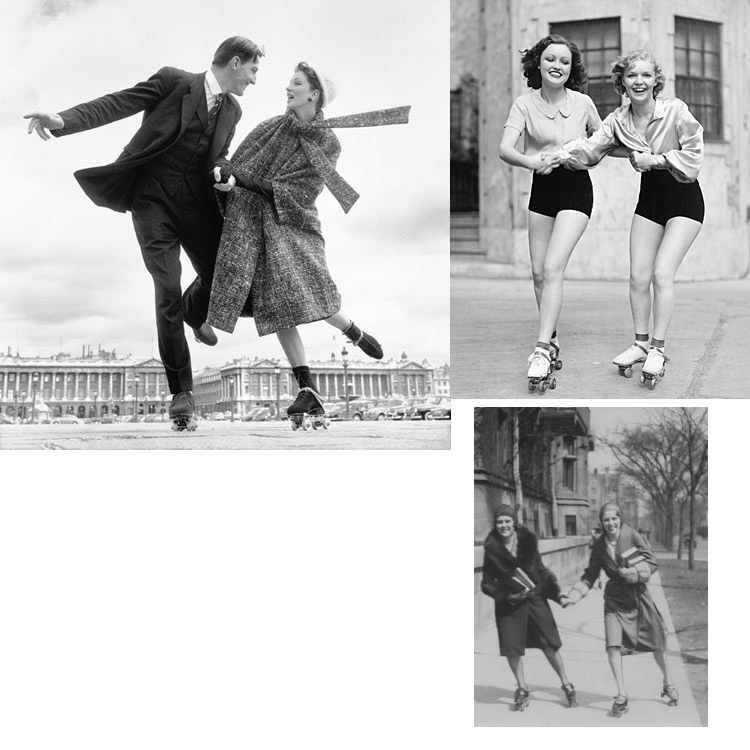 I'm not going to lie. For about 5 minutes it was utterly terrifying, Pavements aren't smooth and it was funny trying to get my balance, but I started to get the hang of it. Come warmer weather I'm going to take these lovelies down to a nice park with lots of paths and have a skate around on them as they are SO pretty! You could also take them down to your local skating rink and skip the skate hire. Personally I'd want some slightly harder wheels, as these were a little soft on a rink and felt really slow, but maybe that's good if you've never skated before!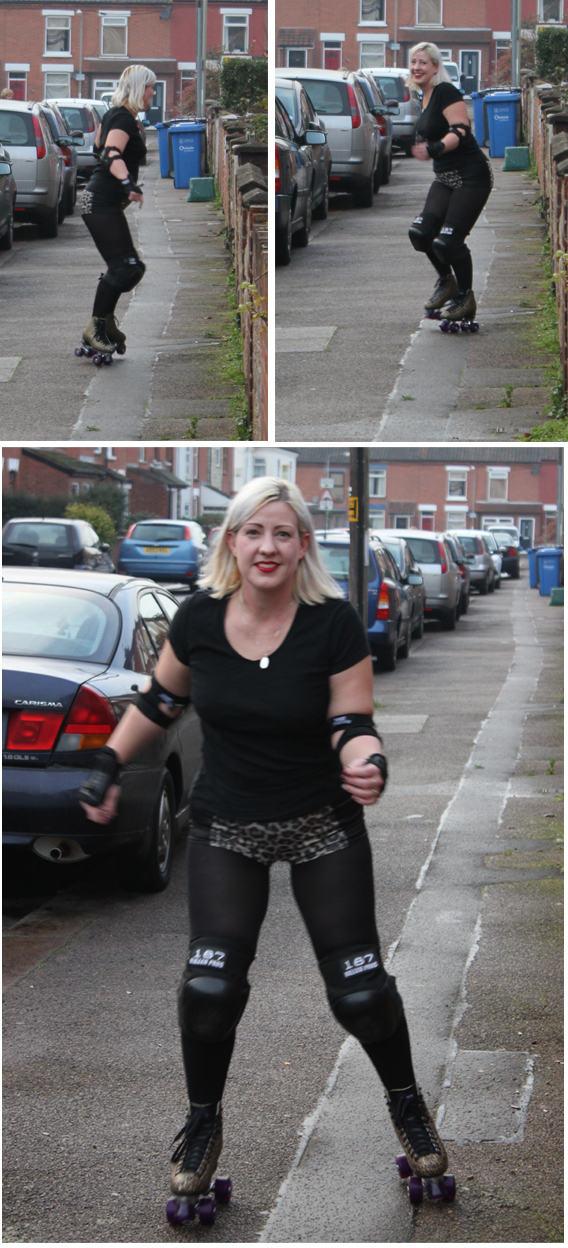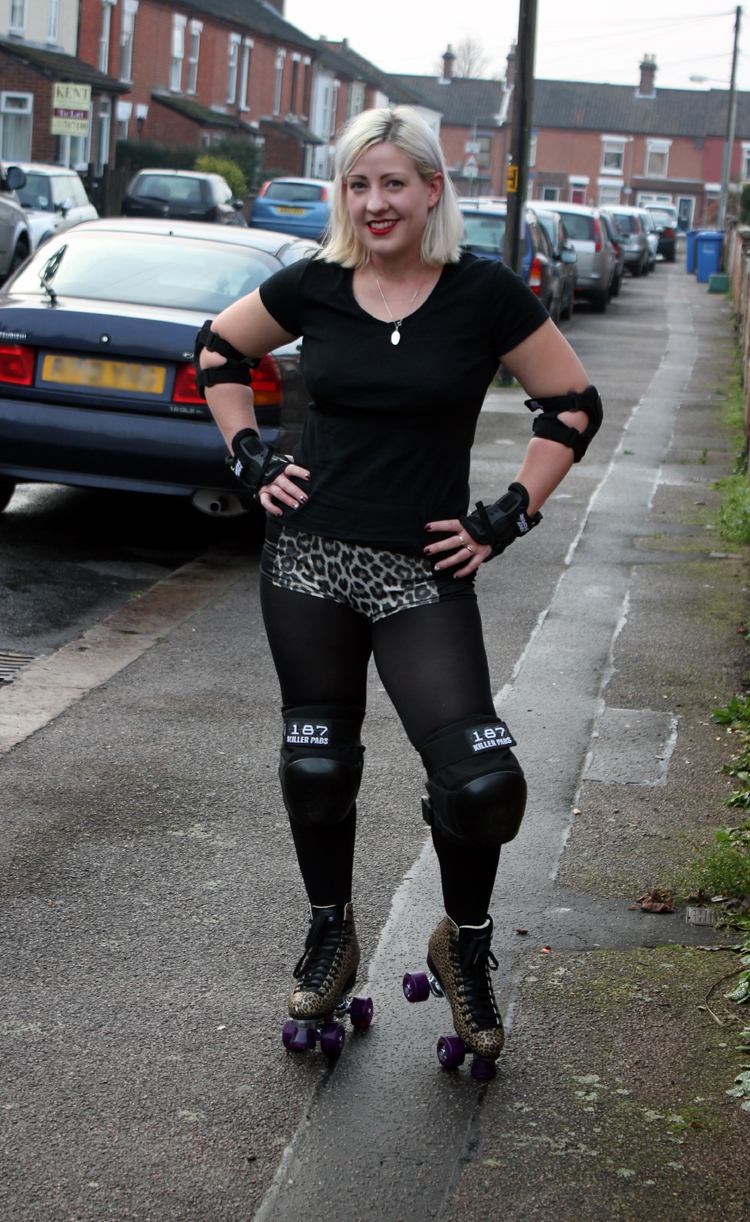 You'll notice I carefully matched my shorts to my roller skates. Co Ordination is veeerrry important.
Roller skating really is great fun, and a pair of cheaper but super sexy skates like this is a great way to give it a try before you decide you want to take it any further. All you need is a nice big park and enough confidence to skate round it in leopard print shorts while all your neighbours peer through their windows and mock that weird woman who lives down the road*
*Note. Leopard print shorts are not obligatory, you could even wear jeans for this activity if you wanted. I would recommend a nice cheap set of pads though, if you value your knees.
If you fancy a pair of Leopard print roller skates then you can find your closest stockist here