It was just 2 days ago I was writing about how I'm now happy to wander round the streets in skin tight lyrcra, and now here I am confusing my neighbours in leopard print shorts and a t shirt outside in the cold.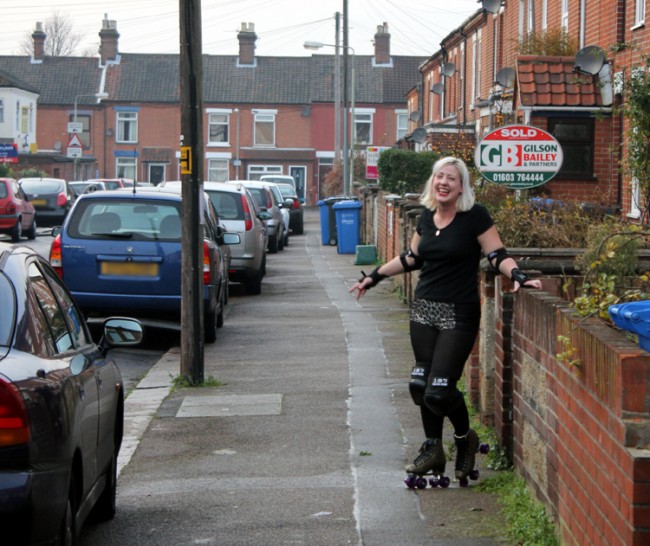 The reason is that I was sent a pair of classic skates in gold leopard print by Rookie Skates and I wanted to give them a proper go outside.
The skates are a recreational skate, not a roller derby skate. They have a heel on the boot, which I believe art skates have, and the boot is vinyl, which means it's quite stiff. Good for supporting your ankles, not so good for the flexibity needed for derby skating. The skates do have metal trucks, which mean they're nice and sturdy and won't flex or snap if you're heavier, and they come fitted with purple glitter 80A wheels, which should be good for outdoor skating.
The toe stops aren't adjustable, which, being more used to my gumballs on my derby skates I found a little weird, but you soon get used to having them higher again.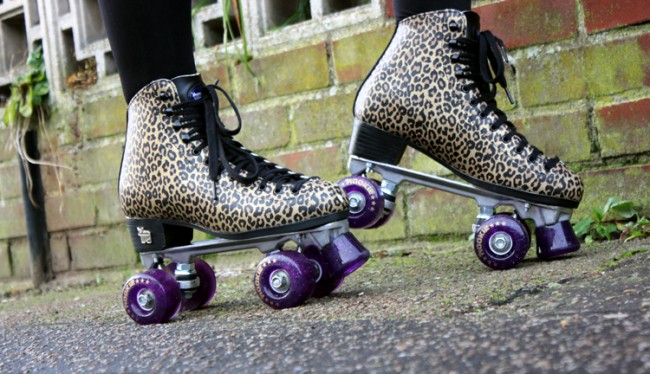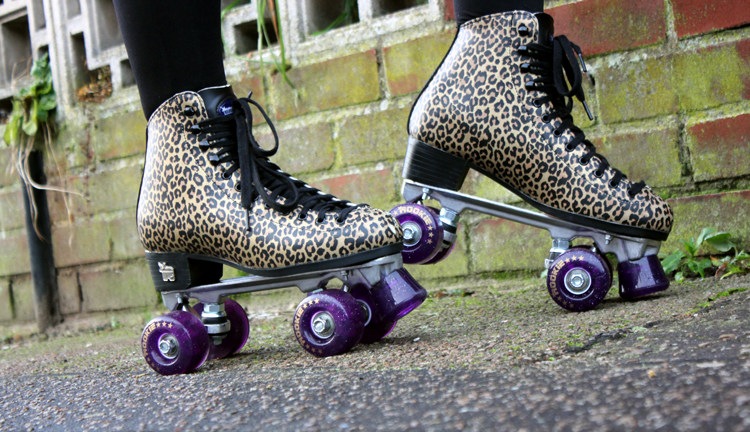 These are roller skates that look REALLY cool. Come warmer days they're perfect for taking to a park with nice wide smooth paths, or even taking to a skating rink in winter, though the soft wheels are a little sluggish on an indoor rink.
Recreational roller skating is great fun, and great exercise, and the best thing about these skates is that they are so achingly cool you cant help but look amazing while you're doing it. Even if you fall over everyone will be distracted by the amazingness of your skates.
They'd make a great Christmas gift for someone who wants to try something new!
If you want to give skating a try, and want some awesome leopard print skates, then check out Rookie Skates for your nearest supplier