Today's post is otherwise known as "Awesome Weekend Pt.3".
After leaving Old Spitalfields I jumped on the tube to shoot across to Covent Garden to pay a visit to the "pop up experiential brand space" that is Maison Triumph.
This was one of those bizarre coincidence things. Triumph are currently running a competition, of sorts, as part of their Women in Making campagin. Women in creative businesses are encouraged to submit their profiles and garner votes for the chance to win a £10,000 bursary and some money can't buy mentoring from their Makers Collective of hugely successful and creative business women. The collective includes Roksanda Ilincic, whose designs I am just totally in love with and founder of Nails Inc Thea Green, as well as Sophia Webster, Georgina Coulter and last years bursary winner Lizzie McQuade.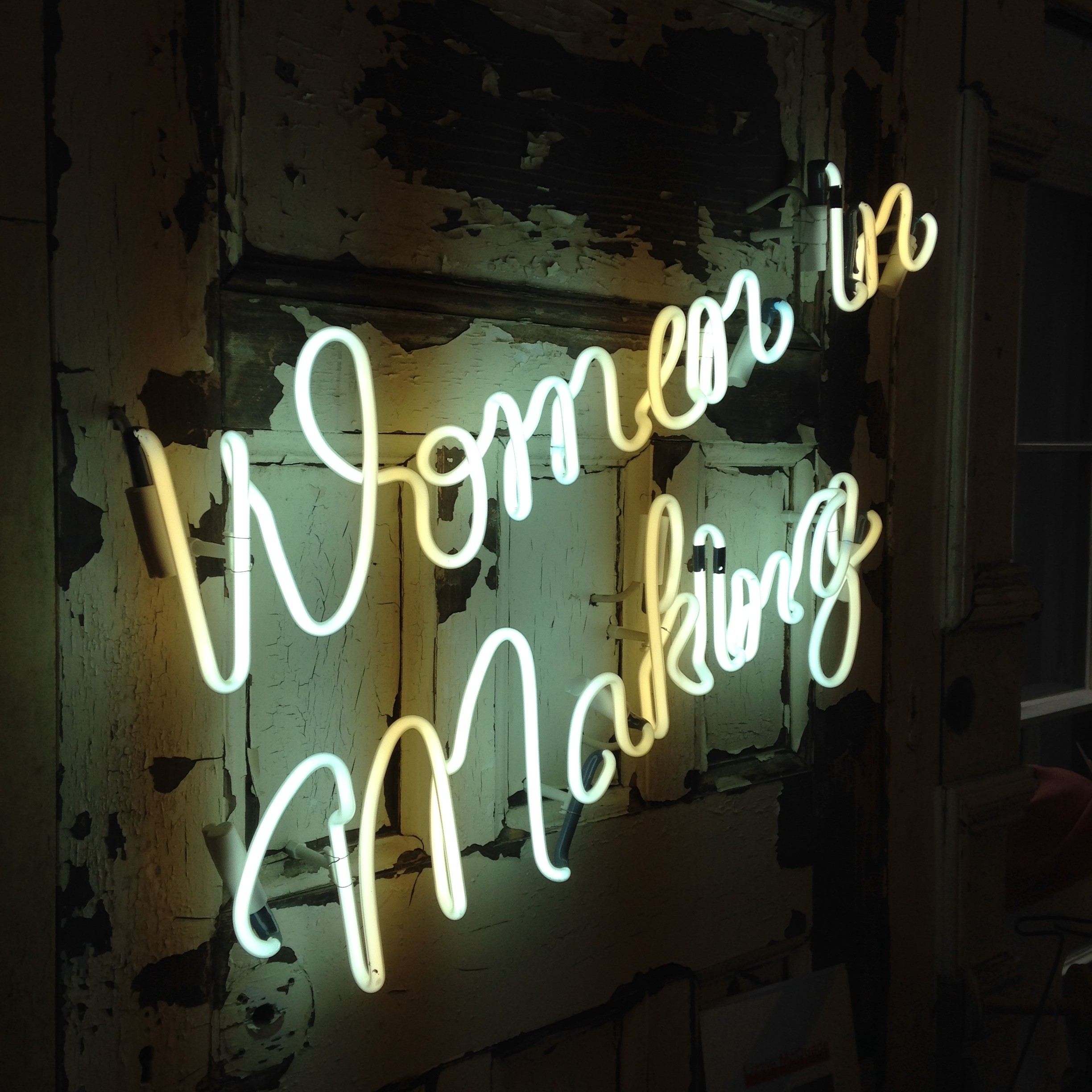 I have several friends in creative businesses, and 2 of them had decided to enter for the chance to win this prize, so I'd heard about it through them. Lo and behold, the next day an email from Triumph about this very campaign pops into my inbox. They invited me along for a free lingerie fitting and to find out more about the project, having read a little about it already I couldn't wait to go and check it out!
By the time I arrived at Monmouth Street in Seven Dials I was pretty tired, but they were so lovely inside, gathering up all my shopping bags and popping them in a cupboard to be secure while I browsed and pointing out all the nice bits I could look at. Plus, the shop itself is all pretty, distressed wood and lots of eclectic bits setting off delicate and beautiful lingerie.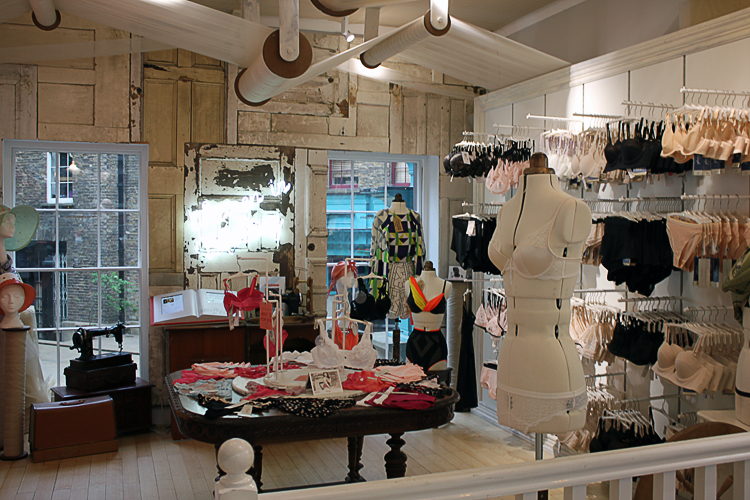 I had a little wander around. I love Triumph bras, I own 3, 2 amourettes and a non underwired Doreen. The Amourette is so comfortable, and I immediately spotted it in a delicious purple, but it was suggested to me, very nicely, that maybe I wanted to try something new this time! There are a few vintage inspired ranges in the Triumph line that I was drawn to. One comes with a corselette that you can wear your ow bra with, that has those lovely curved lines on the hips, a perfect blend of vintage and modern, and comes with detachable suspender straps, but there were also a selection of long line bras and high waisted underwear, something that very few places do, focusing so much on those hipster shorts and thongs (shudder).
Down stairs in the pop up space is a workshop area where all kinds of exciting things have been happening, as well as some luxurious little fitting rooms with padded stools.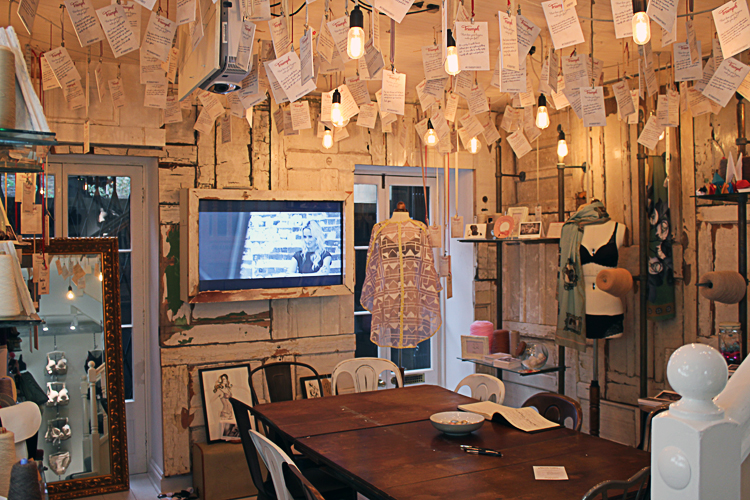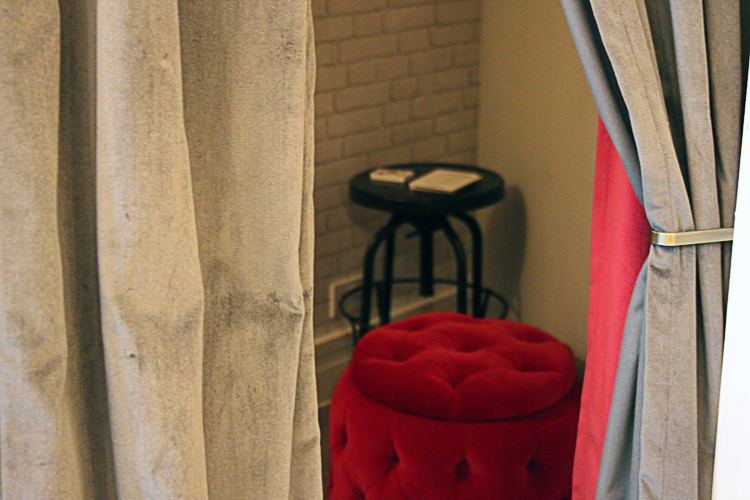 I was in an upstairs fitting room, which was a little darker and less glamorous, but I was well looked after. I pointed out some pieces I liked, was measured with a combination of tape measure, eye, and what size Triumph bra I was already wearing, and then a selection arrived back in the room for me to try on, with helpful advice once I'd wriggled into it!
I took some time choosing, as I really liked the vintage nude lace corselette style set. But in the end I decided to go a little more dark and dangerous and chose this set, it's a longer line bra and high waisted knickers which I will be reviewing once it arrives!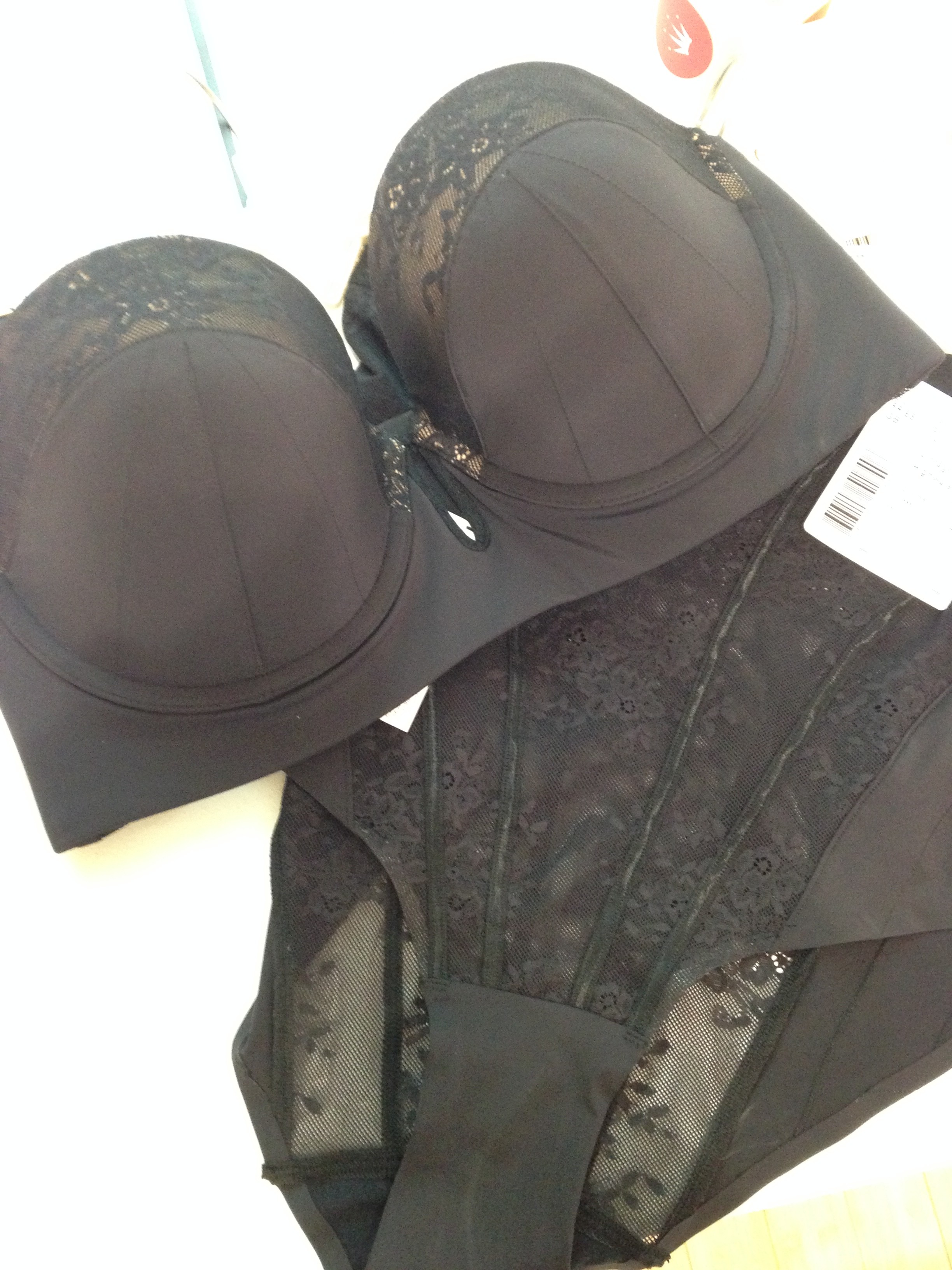 The Women in Making campaign is about empowering women in creative businesses to take things further and really make a go of things. I'm self employed now, and this is really something close to my heart. I don't "make" anything tangible, but I know how important it is to believe in yourself and what you can do, and have someone else who believes in you too so that you don't get disheartened when things get tough, and that's what the Triumph mentoring campaign is about.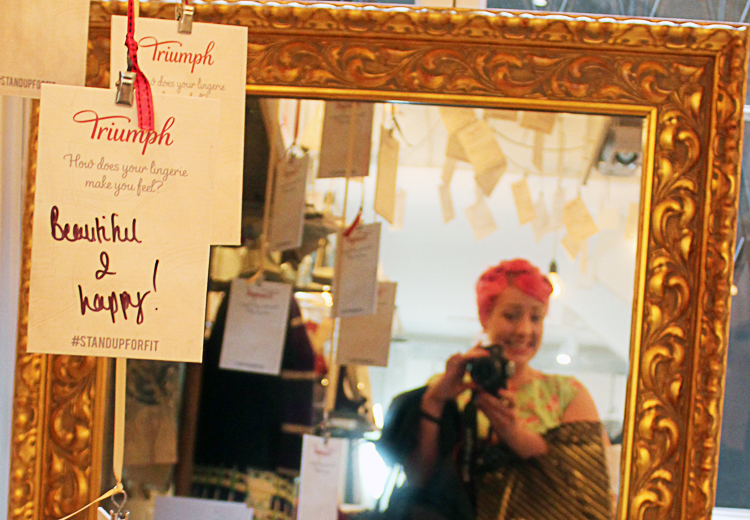 There's a whole load of workshops going on as part of the Triumph Women in Making campaign. Everything from the practicalities of how to set up an Etsy shop, down to the more creative aspects of jewelery and textile design and fashion illustration. The shop is really worth a visit anyway as it's so pretty (as is the lingerie on sale!). So much effort has been put in for a pop up space, there's even a magic mirror which Paloma Faith started talking to me from (note: may not be a magic mirror, may just be a mirror with a TV in it)!
Visit Women in Making to find out more, it will remain open until June, and it's not like there's nothing else to do in the area once you're done shopping for lingerie! Personally I finished this aspect of "Awesome Weekend" by popping directly across the road to the Two Brewers pub, where, unusually for a London pub, I only had to spend a couple of minutes perched in a corner before a large, luxurious leather chair became available for me to lounge in and take stock of the day. See. Awesome weekend. I still think it might have been a dream.
Technically there is a part 4 to my awesome weekend, but I didn't really take enough photos to turn it into a blog post, so lets just say it featured an upgraded room in the hotel we booked, a completely free bar (seriously, I just discovered the Holiday Inn Crowne Plaza "Club Rooms" OMG!), cake and cocktails in a bathrobe, afternoon tea with some lovely vintage ladies that I don't get to see often enough, and a first class train ride home (love when there's a deal on!) which was only *nearly* ruined by an incredibly obnoxious woman serving at the buffet car.