Last "chilly" season I felt pretty down about my everyday wardrobe.
Everything seemed so drab and miserable and apart from a few nice "going out" outfits I felt pretty rubbish every day. This year I am so determined not to do the same thing, so I have acquired some new bits, put them together with some old bits, and created some good Autumn "every day" sort of outfits to keep me cheerful as the weather changes. It also means I have some nice new outfits to blog, rather than "Retro Chick looking glum in a black dress and black tights". The first "new to my wardrobe for Autumn/Winter" outfit comes from Boden.
A year ago I'd never given Boden a second glance. Now all of a sudden they've become one of my favourite fantasy shopping destinations, and real shopping destination.
It started earlier this year with a pair of nautical stripy leggings I desperately wanted for Roller Derby and could only find at Boden, then there was last weeks Summer dress in Autumn, and now I'm making it part of my Autumn/Winter wardrobe.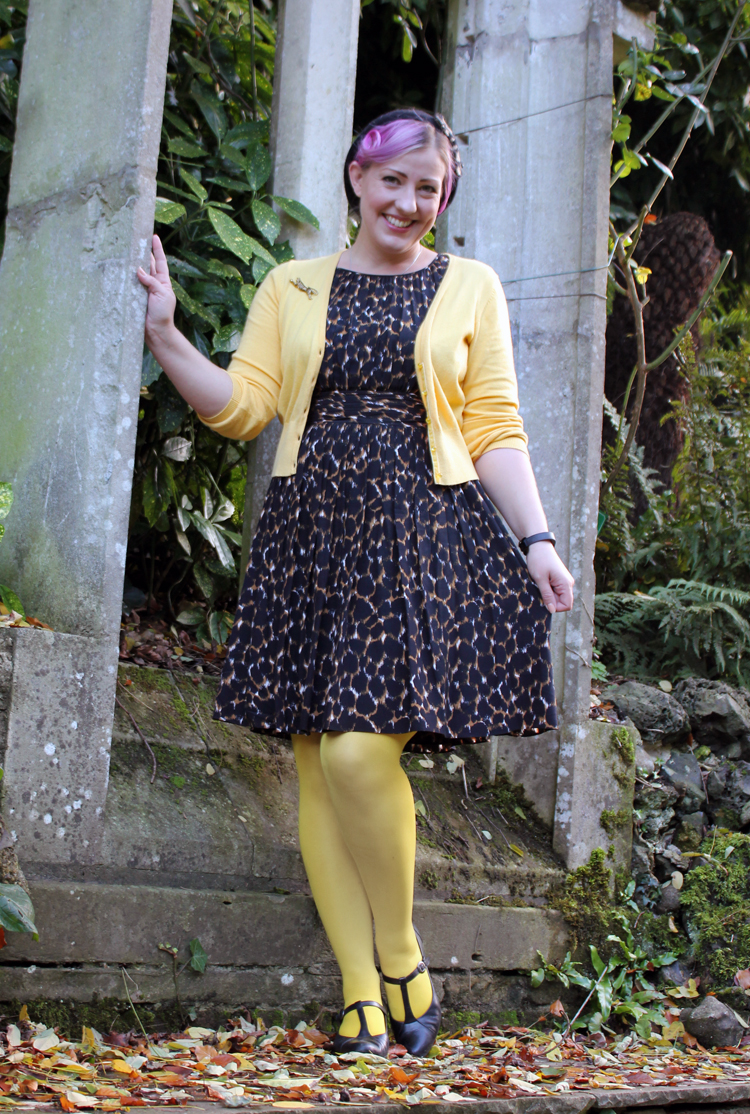 ♥ Dress & Cardigan c/o Boden ♥ Beret – Topshop ♥
♥ Brooch – Vintage ♥ Tights c/o UK Tights ♥ Shoes – Clarks ♥
I don't generally like showing off my knees much in Summer, but with Autumn comes opaque tights and I do like to wear shorter skirts occasionally, especially if, like with this dress, the neckline is quite high as I think it helps balance it out a little. There is a L version of this dress too, though, for those that like a little more knee coverage.
I also want bonus points for teaming my vintage leaping tiger brooch. It's a shame it isn't a leaping leopard, for the alliteration apart from anything else, but I thought it was at least a big cat and therefore filled my urge to theme and match everything with my leopard hat (which was £1 in the Topshop sale, bargain!) and dress.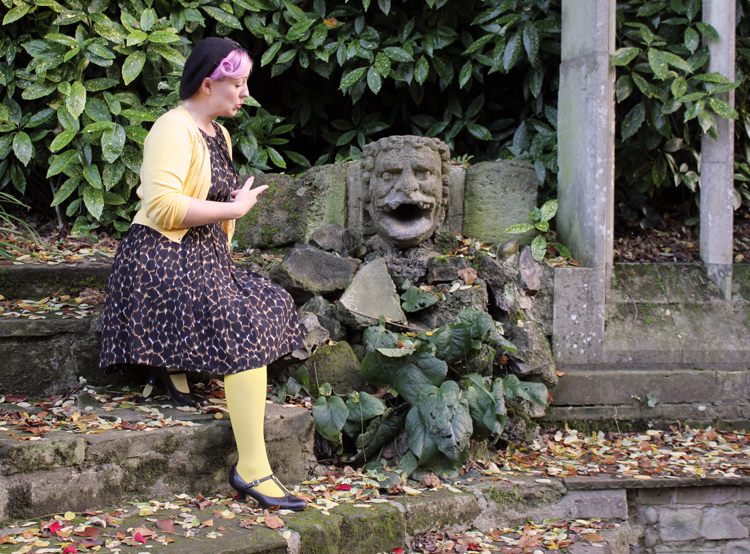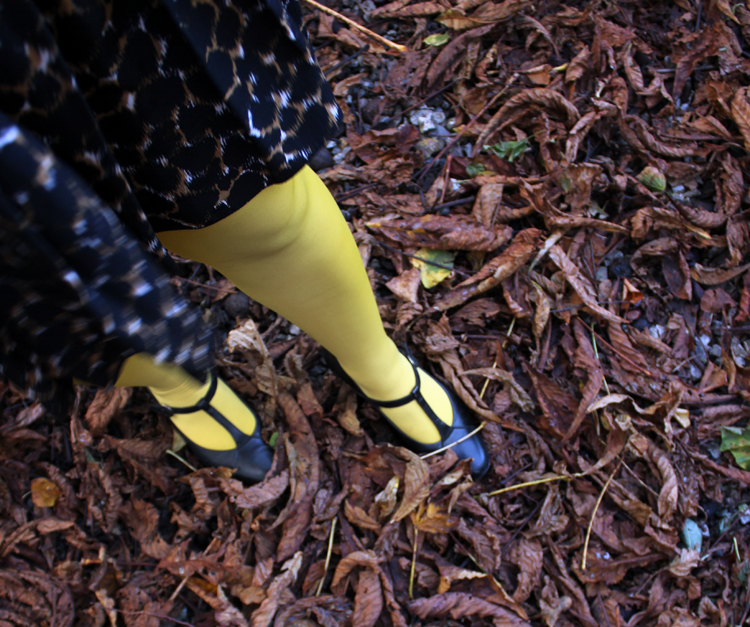 Boden is not the cheapest place to buy clothes (unless they massively reduce them in the sale!) but I have been super impressed with the quality. They are one of those brands, like Clarks for shoes, that it's worth investing in.
This cardigan, for instance, comes in 12 different colours, so is a perfect wardrobe basic, while the dress has gorgeous details like the beautiful pleating on the bodice, quality fabric and a row of teeny tiny buttons at the back (which, thankfully, aren't the only way in and out) that make it feel really special. I found the fit is great, and I love that they have both suggested body size measurements AND the actual garment measurements on the site. My last 2 dresses from Boden have been a 12, and fitted perfectly, but the measurements mean that if I need to go up a size, like I did with the cardigan, it removes the guesswork.
Boden asked me to share some of my top picks from their site for Autumn with you, and this is something I am more than happy to do. A fantasy shopping list, which should I feel flush I shall invest in quick.
The only reason I haven't bought this already is that I'm never sure if the sleeves will fit my arms, I am rubbish at remembering to return things and this would be a pricy thing to get and not to be able to wear. I am TOTALLY in love with the style though.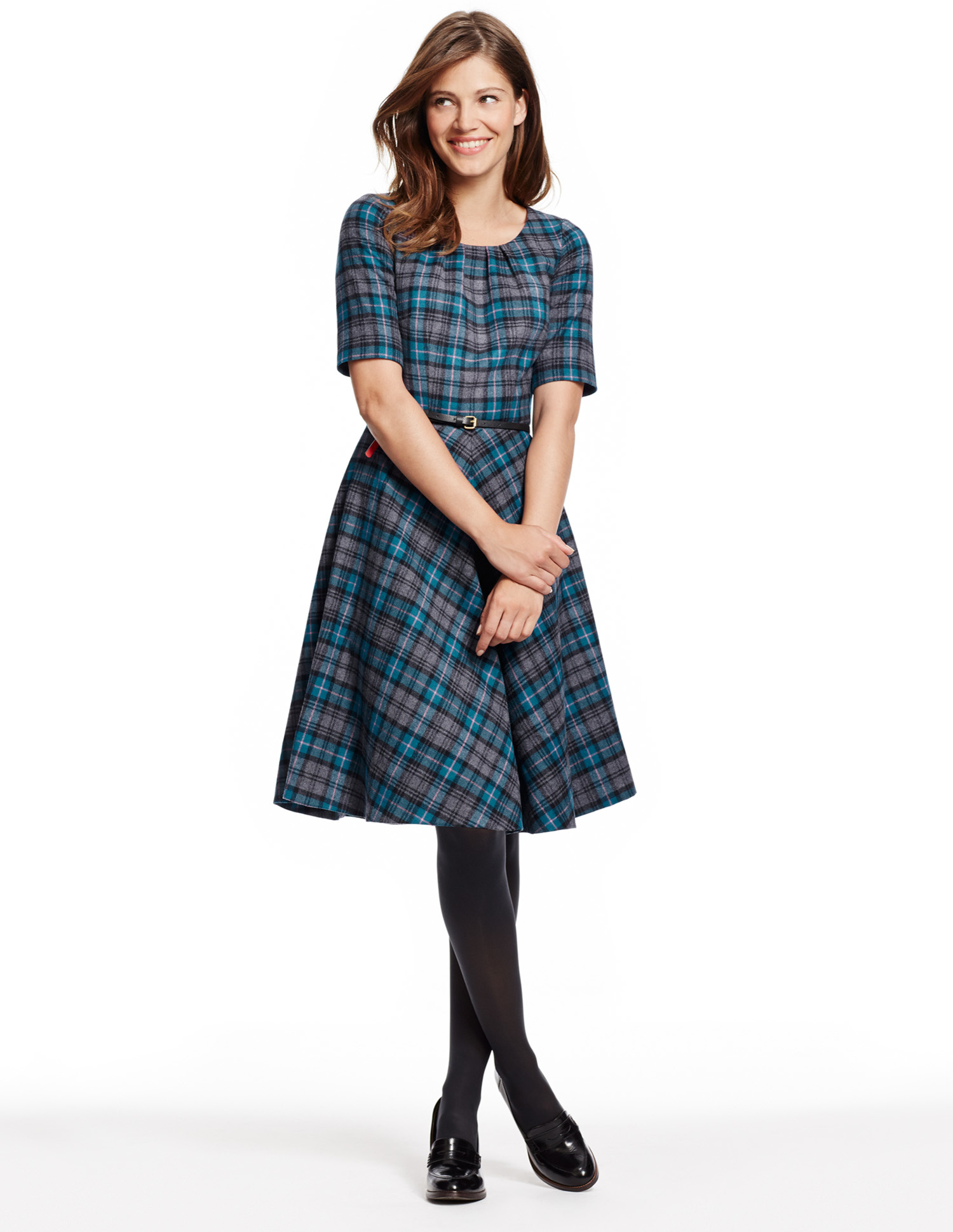 I love this winter floral, but it also comes in 2 damask colours which are gorgeous. A bit of a 50s feel and perfect worn with autumn knitwear.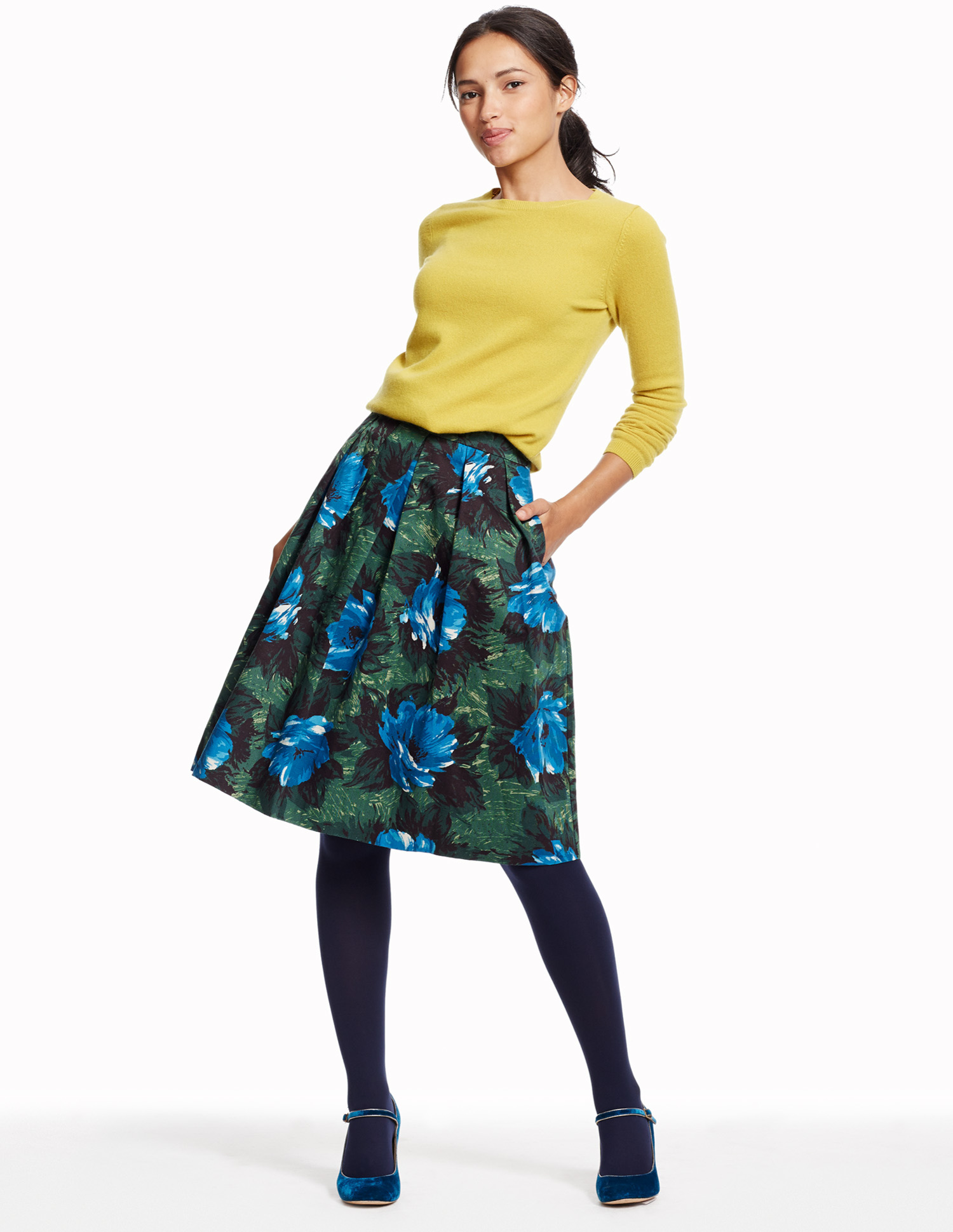 It's a jumper, with sequins. Cosy and glam. Sold! Not cheap, but in a pure merino wool I bet it's super soft, and would look just gorgeous with a pencil skirt for low key every day glamour.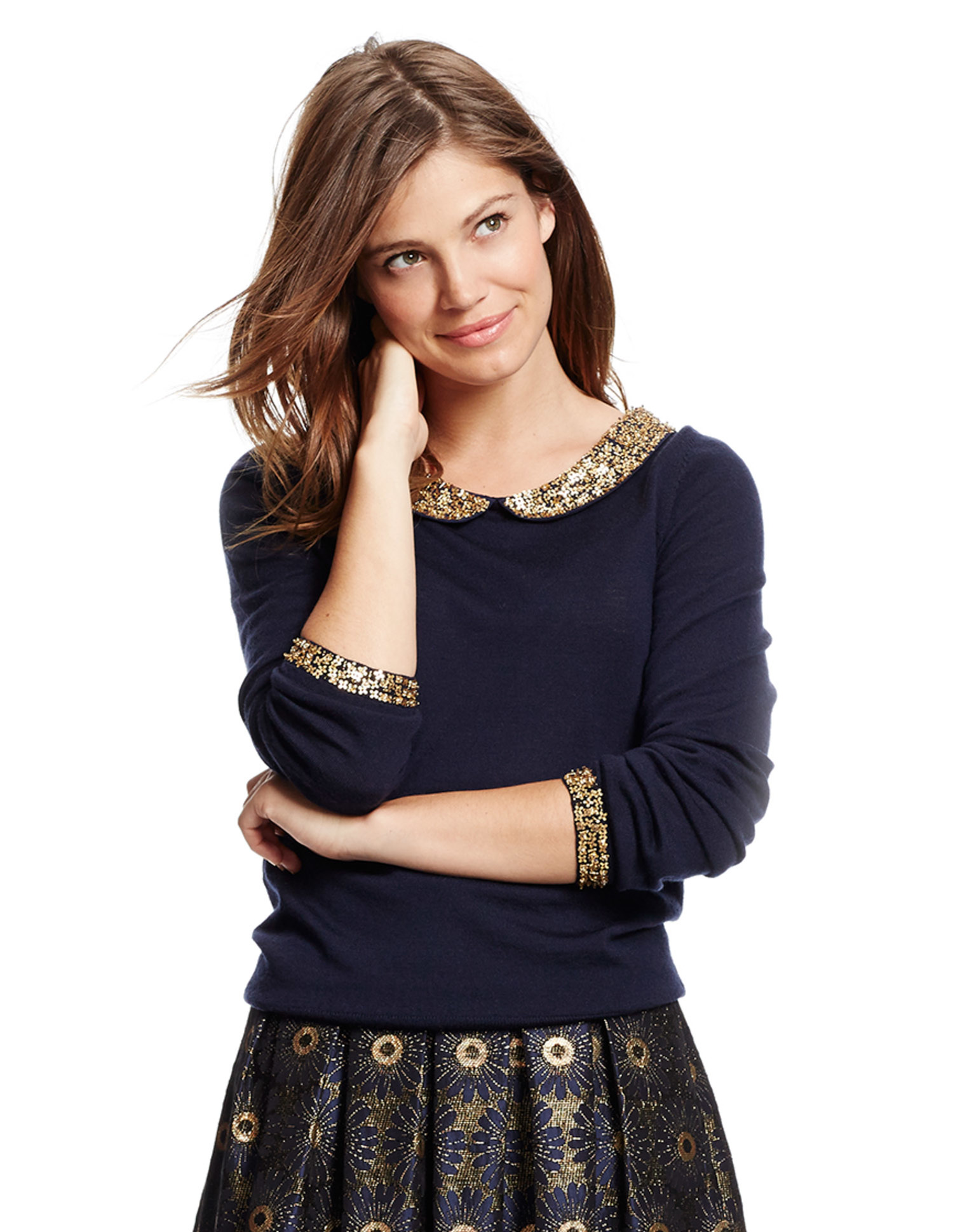 This 60s inspired faux fur jacket is perfect for cosying up evening wear, and it's a classic shape that will go with everything and last years. That neckline shows off jewellery nicely too.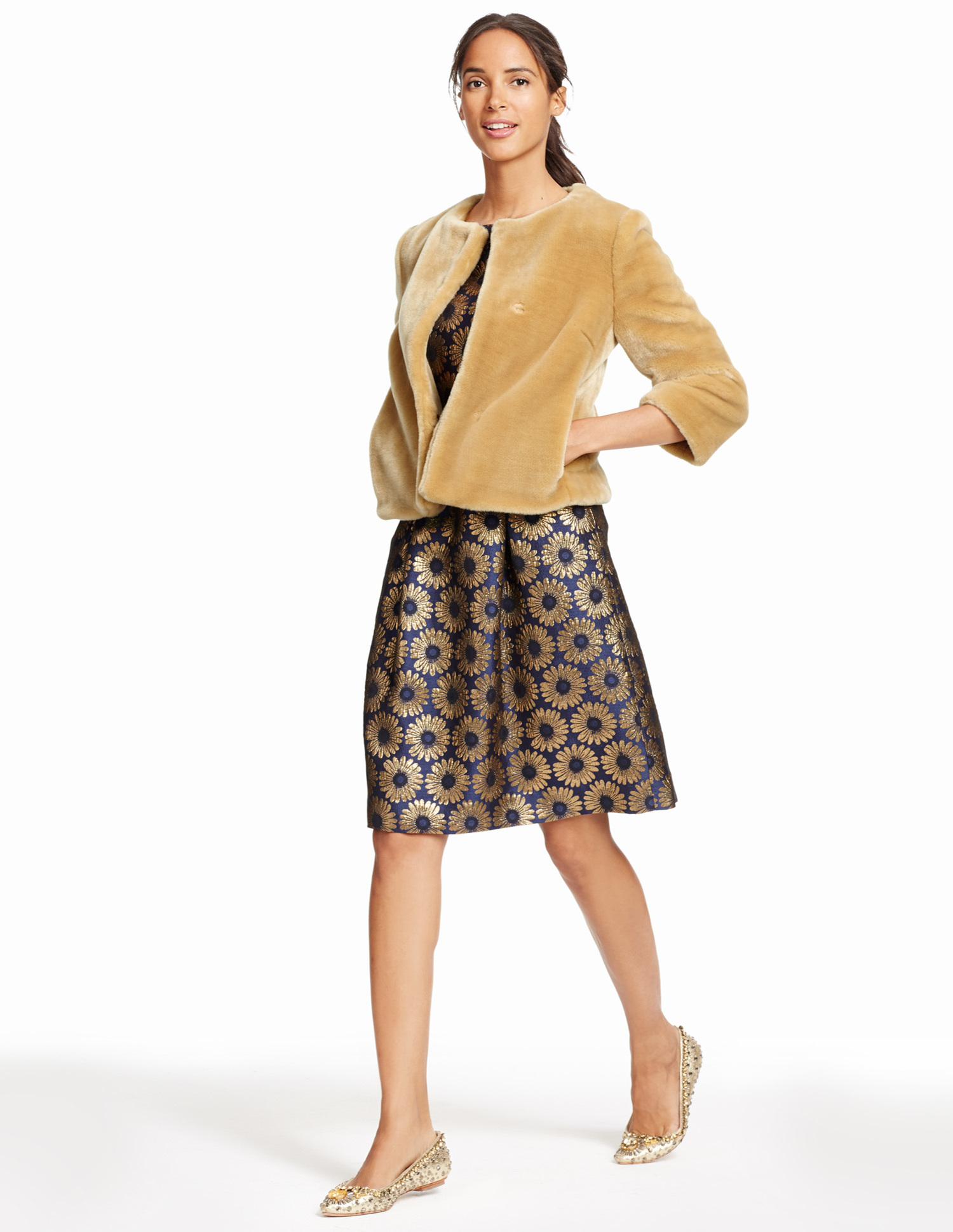 [hr]This post was produced in collaboration with Boden, but as ever all opinions are my own!