January and February are always tough months!
Cold, miserable, and skint after spending all your money at Christmas sometimes it feels like Spring is NEVER coming. So Friday was pay-day, and seeing as we don't have the time or money for an ACTUAL holiday, we booked ourselves into a B&B about 2 miles away from our house for little night away.
The B&B we picked was the Red Lion in Eaton a pub that dates back to 1643. It's all wobbly floors and leaded windows and the bar down stairs is dark wood and suits of armour.
There are guest rooms in the stables at the back, but we were led up some steep stairs and across a wibbly wobbly floor to one of the inside rooms. The bathroom was a little old, but the bed was gorgeous with big squishy pillows and duvets and there were soft fluffy towels, a decent hair dryer and shortbread biscuits with which to refresh ourselves after the long trek from, er, Norwich to Norwich.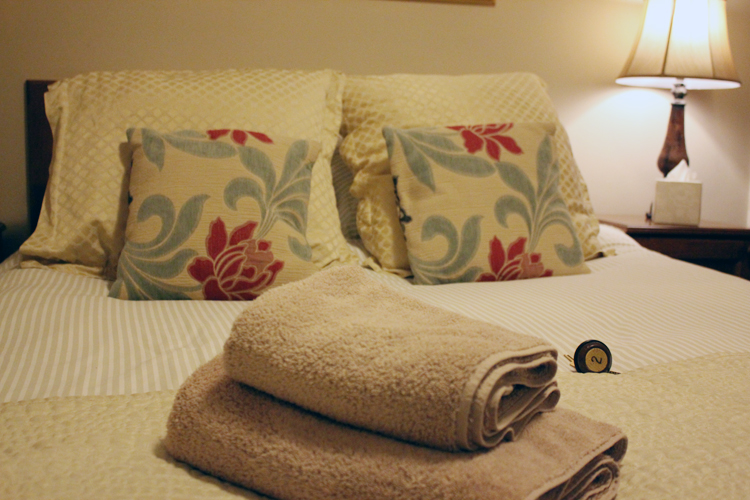 Yes, the very polite man from behind the bar did ask if we'd come far, then scurried away looking a bit embarrassed when we told him no, but never mind.
The bar at the Red Lion these days is less alehouse and more restaurant/carvery and when we walked through it was packed with people, so we thought we'd try the slightly more pubby looking Cellarhouse across the road for dinner and a few ales.
The Cellarhouse is maybe more gastropub than plain pub, painted that greeny grey of posh pubs around the world, with quirky wall signs, bottled beers, and a pub menu of posh basics, served on planks of wood. I have to say that serving me my dinner on a plank of wood or a piece of slate is normally a sure fire way to irritate the hell out of me. There's nothing wrong with a plate, things don't fall off the edges of a plate, but the burger was nice enough to mollify me and a couple of pints of nice beer helped too.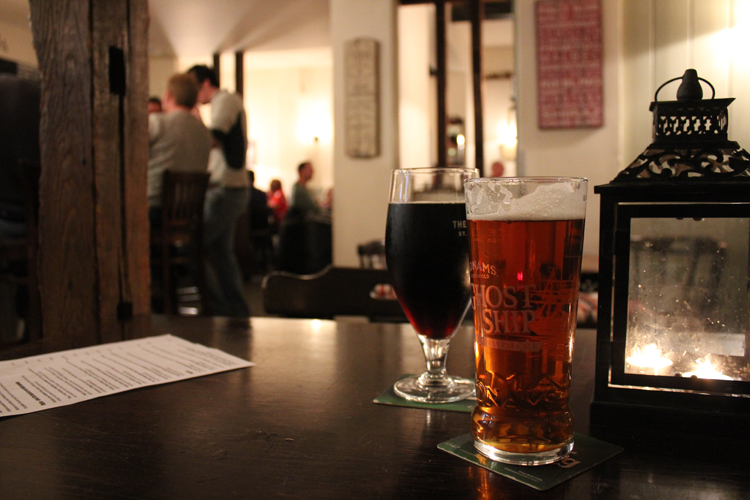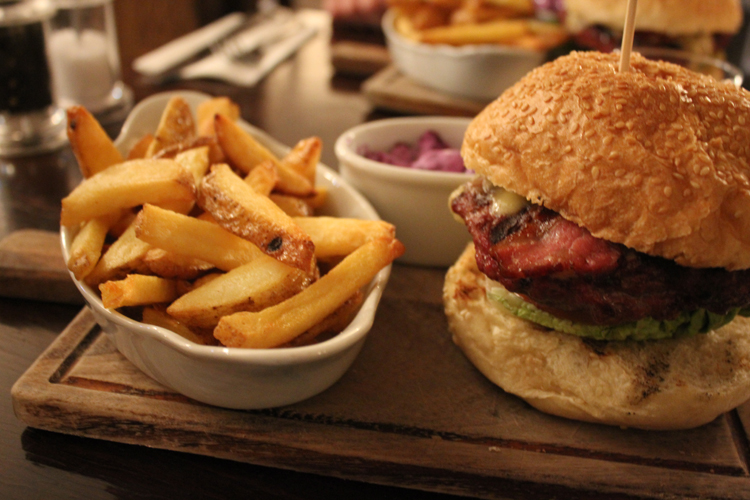 At 9pm the Red Lion stops serving food, so when we walked back people were finishing eating and a slightly more pub vibe meant we stopped for another pint before retiring to our room to watch rubbish Friday night TV, talk crap and irritate our neighbours till they came and asked us to turn the TV down at midnight. Ooops.
It was such a pleasure to wake up refreshed the next morning, knowing that there was no long trip home the next day. We checked out. Went for Breakfast at a local garden centre, and were back at home before 10:30am.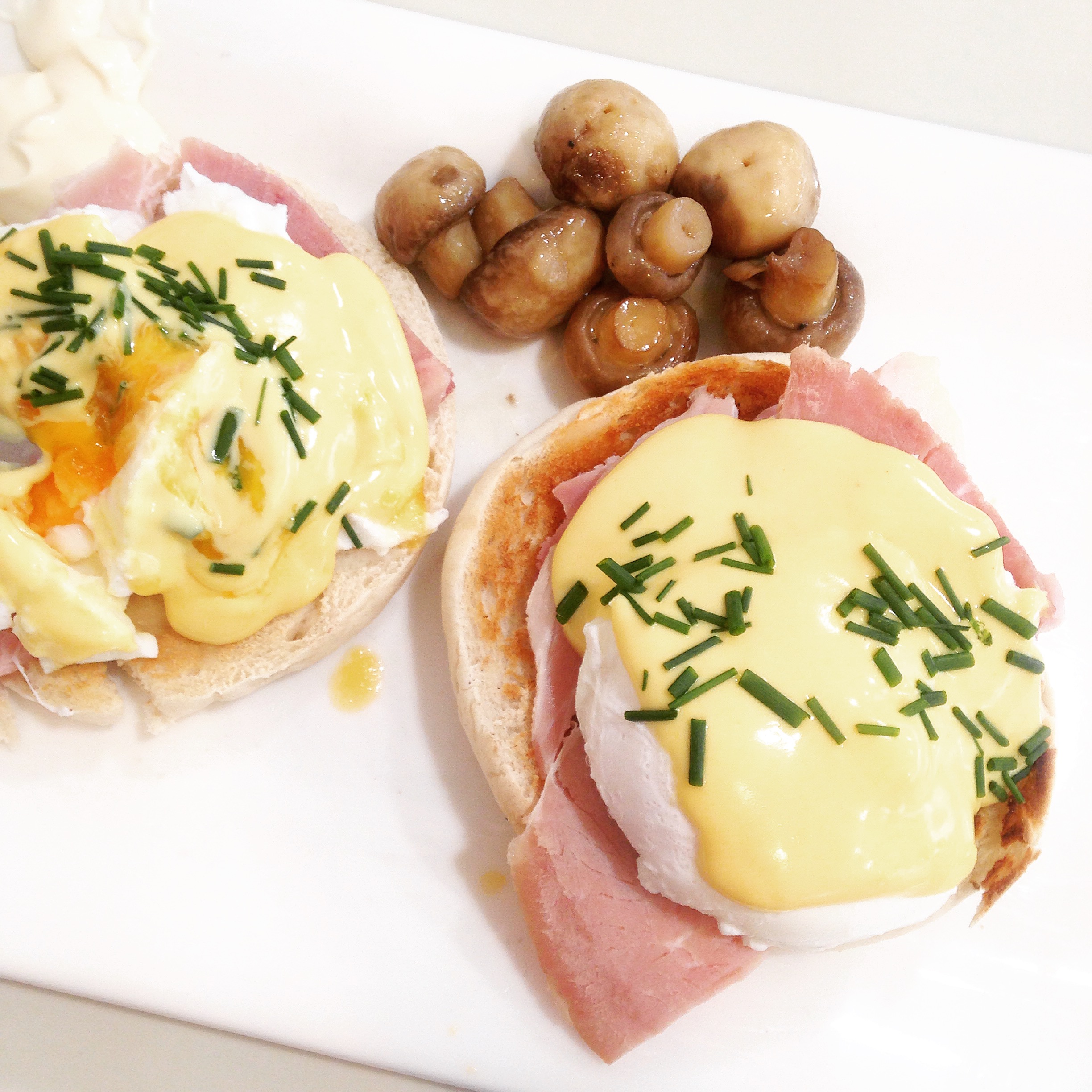 No stressful traffic and whole days wasted on travel, just eggs benedict and a full day left to fill. Mostly with Roller Derby.
If you're in need of a break I heartily recommend the "random night away" approach. Find a pub with rooms near you and book in over night. Sometimes a change is as good as a rest!