It is now March, and I am determined that means it is Spring, despite the fact that I can actually see hail outside the window right now!
I coming up in the next few months I have my first ever B team bout with the Norfolk Brawds, Eastern Sur5al and the Trowse 10k on Easter Sunday, so it's about time I picked up my distances as the furthest I've run since the Half Marathon is a couple of 5ks.
Todays post, though, isn't about what I have coming up, it's about those things that I tried over the last month that I haven't had chance to tell you about anywhere else!
New Year Health Haul
I meant to write about this on in January, but I have been so caught up in my actual life that I never got round to it! Boots asked me to tell them some of my goals for the next year, and they sent me this little haul of goodies to help me on my way.
I've always sniffed at herbal sleeping tablets, but actually I found these were pretty good. I don't think they'd be much good if you had real issues, but if you just need a bit of help sleeping more deeply they actually seemed to help. Equally I loved the pillow mist which smells lovely and is great for travel. The Re-Energise tablets have become part of my daily routine and I've bought more since January, so a big plus for them.
The stress relief tablets and the fish oil didn't seem to have much effect for me, but over all the haul was a win!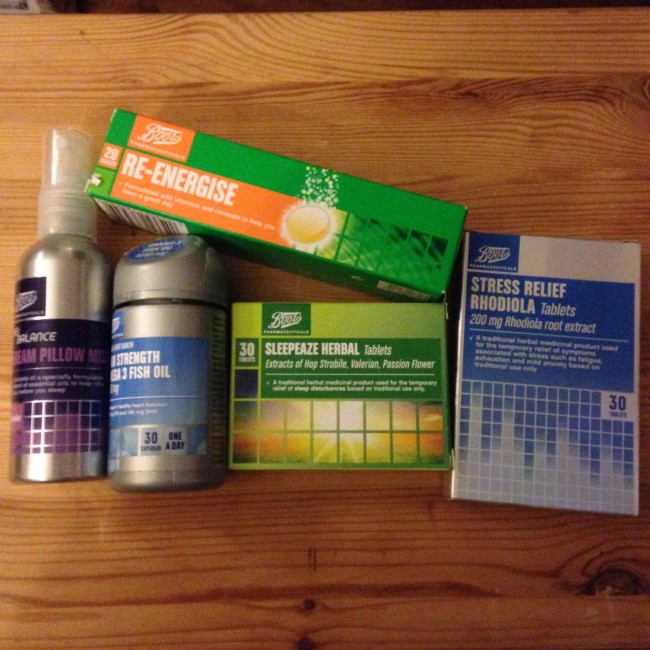 Brooks Ravenna 6 Running Shoes
These arrived out of the blue, after Brooks asked me my shoe size back in October, and I then promptly forgot about it.
Having been advised by a Doctor to wear a light stability shoe, I thought these would be perfect. They certainly LOOK amazing, but I have been struggling to get used to the stiffness of a stability shoe after running in a neutral shoe and although the Doctor felt it might help with foot pain, I have instead been getting pains in my shins and knees, so I might switch back.
That, however, is not the shoes fault, and actually I really prefer these to any other stability shoes I've tried, the cushioning is great, and did I mention how awesome they look?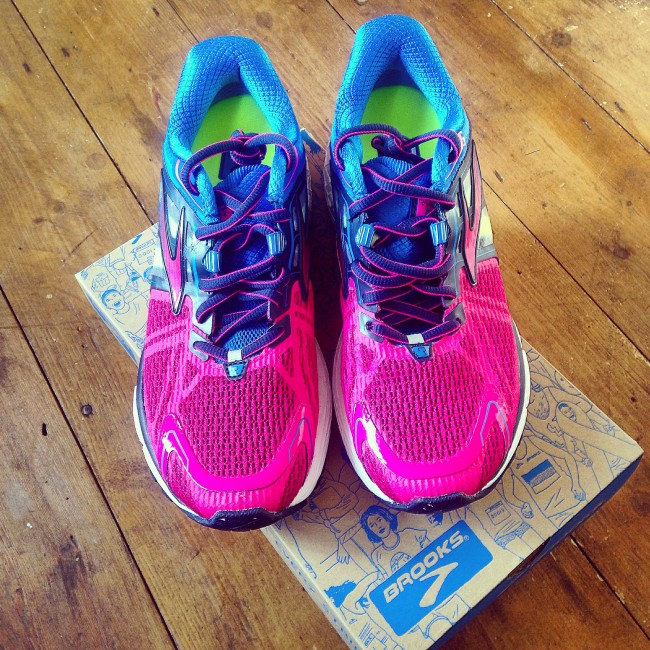 Boots Nutritious Range
As a frequent traveller who's often trying to find reasonably healthy places to eat out, this range is like a dream come true. Better than the Shapers range, which merely counts calories, this one is focused on providing good, nutritious food, that contributes your five a day.
Best of all it tastes REALLY good as well. The Cheese and apple slaw sandwich and carrots and hummus I had here was really tasty and filling. I also liked the look of the kimchi and edamame salad with brown rice and moroccan style chicken cous cous salad.