Earlier this week I was attempting to clear out my wardrobe.
I'm not very good at it, but lurking at the back I found a dress I've never worn, and posted an Instagram snap. I spent a pretty large amount of money (for me) on this 1940s dress from an Etsy seller a few years back, but when it arrived the fabric was so delicate that it ripped at the neck the first time I put it on, and I was subsequently too scared to wear it out anywhere in case I killed it.
It's a green 1940s day dress, made from what feels like it might possibly be a patterned feedsack material, and it has the most beautiful red buttons and its original belt.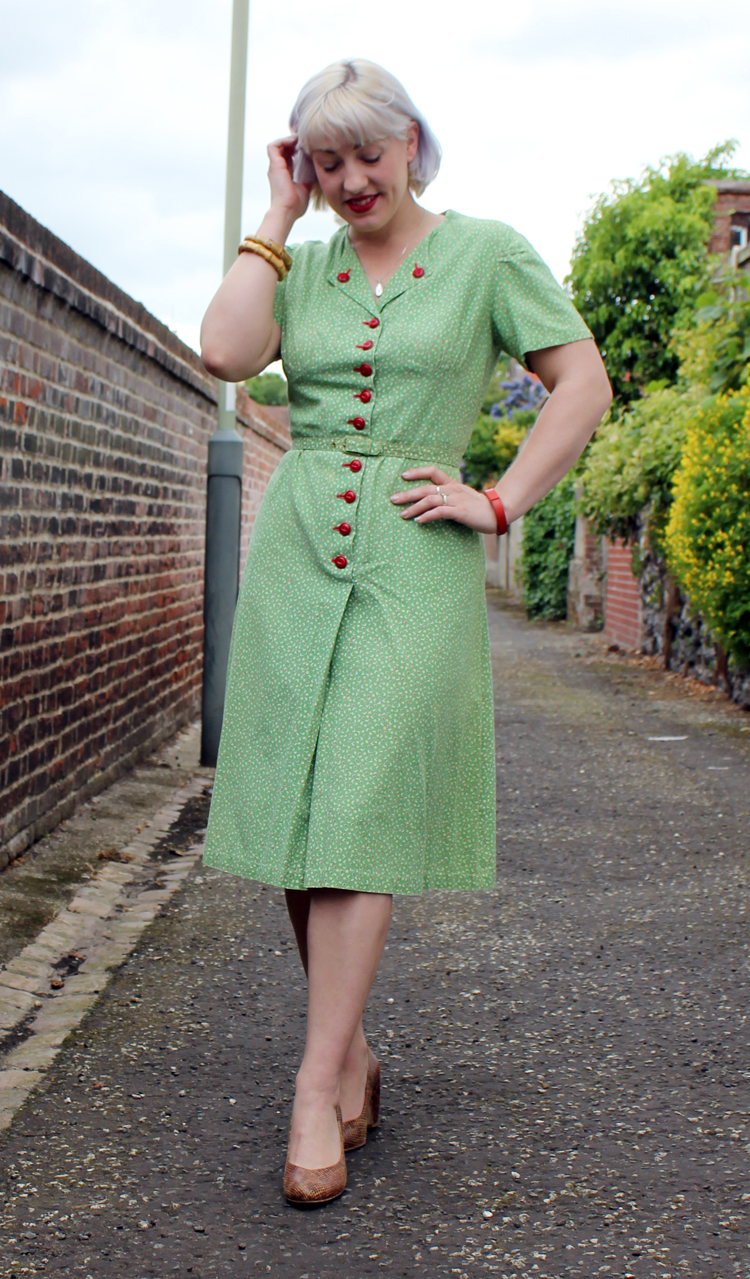 I absolutely adore the dress, and that's part of the reason I don't want it to die, but if I can never wear it, what's the point of having it? Some people suggested I find a dress maker to make a pattern from it, which I may look into, but I believe that's a somewhat pricey undertaking!
This is one of the issues with original vintage, it can be so pricey to buy, and then not sturdy enough to deal with the rigours of every day life. I still deeply miss this dress that I wore to a wedding and started to split halfway through the night. Fortunately this one was very cheap, not in great condition at all, and I already knew it would be its last hurrah, to the point that I took an alternate dress with me to change into!
In the mean time I decided I could at least document the dress by taking some photos in it, even if I then took it straight off and carefully hung it back in my wardrobe.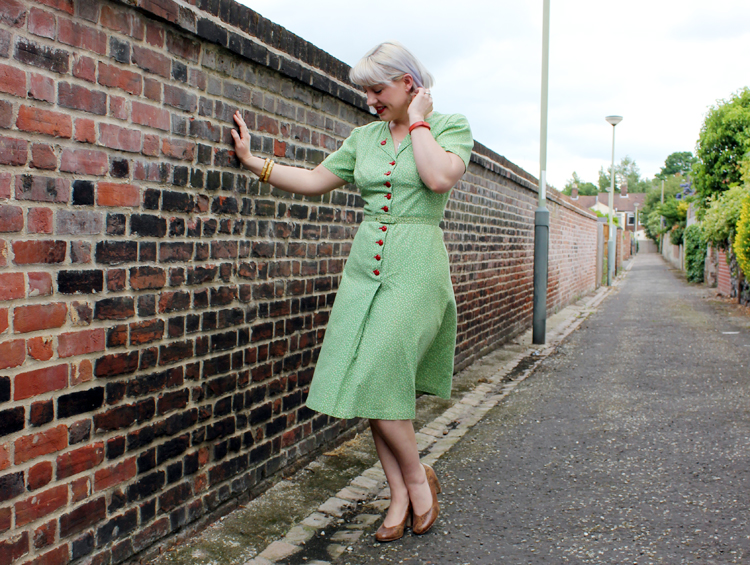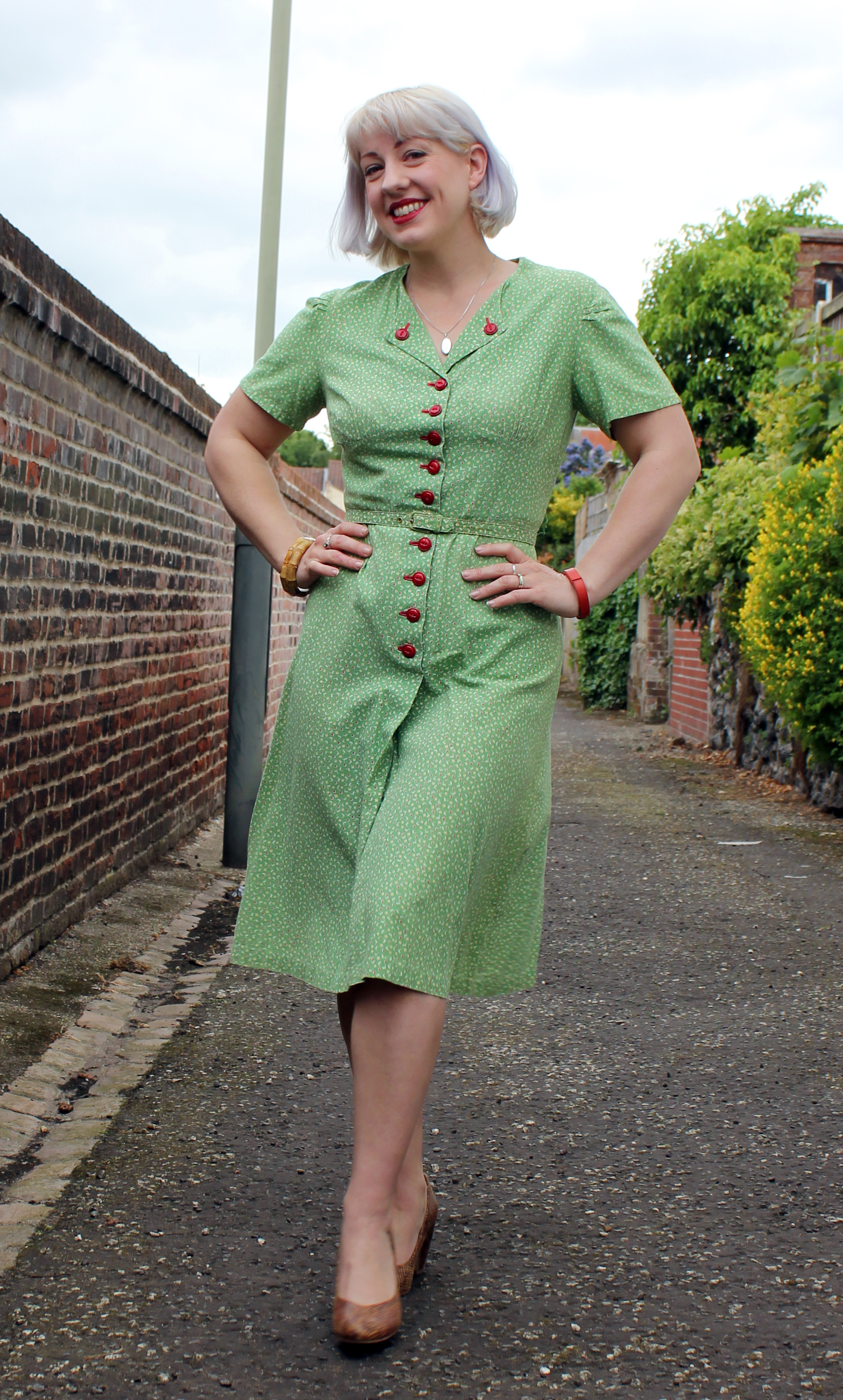 The red buttons and the lovely gathering at the shoulders and bust are some of my favourite details, along with the box pleat at the front of the skirt.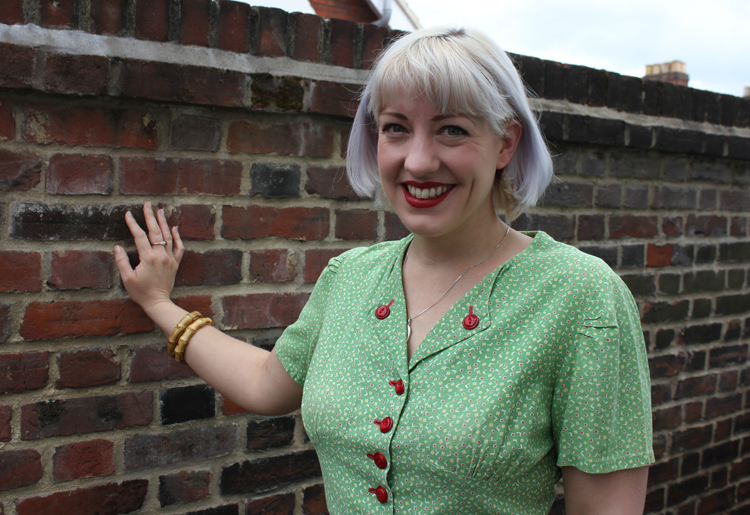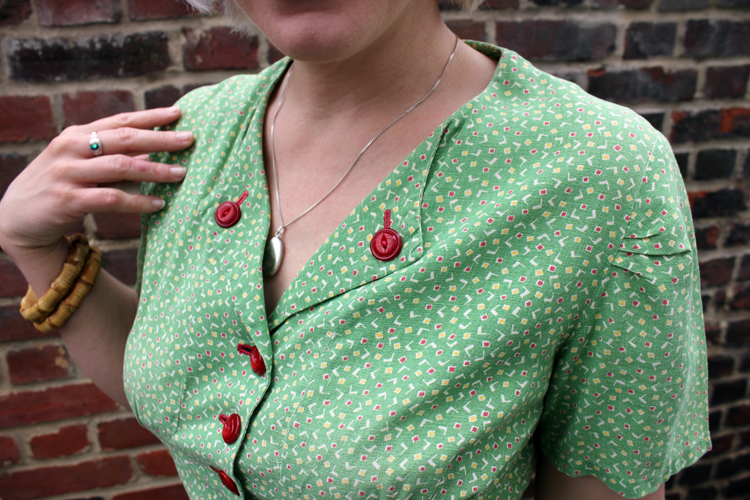 Maybe someone a lot more sensible, sophisticated, and less prone to dramatically throwing her arms around after one glass of wine could wear the dress without ruining it.
But seeing as I'm definitely not that person, the dress will remain in my wardrobe until I finally pluck up courage to take it out for one last hurrah, and maybe let it go out with a bang!
 ♥ Dress – 1940s Vintage ♥ Bamboo Bangles – Lady Lucks Boutique ♥
♥ Shoes – Office ♥
Related