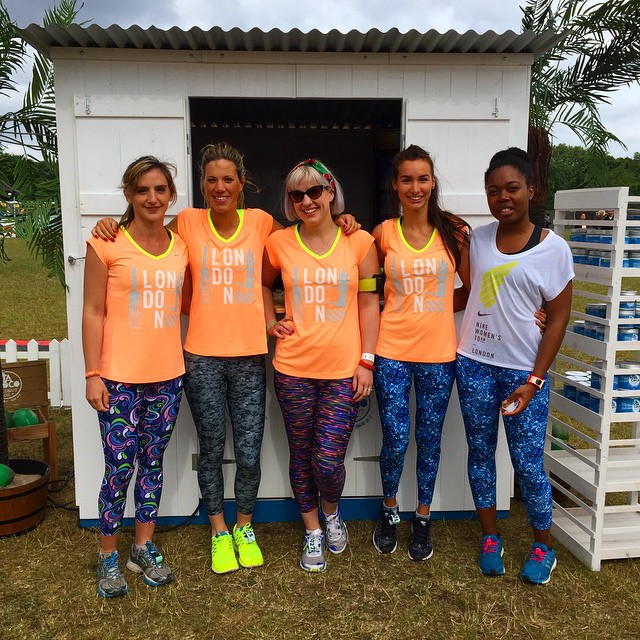 Well, I know this one is technically a day late, but yesterday was a long, long day and I figured it wouldn't hurt to combine 2 days into one!
After being sensible Gem on Saturday and resting my back a little, I headed off to London to spend the night in advance of taking part in the Nike #WeRunLondon Womens 10k on the Sunday. We stayed near Stratford station, and I am hereby officially declaring Westfield in Stratford as one of my most hated places on Earth. I swear I have a panic attack just walking through the doors. So much noise, so many people, so huge and easy to get lost in and so full of insanely expensive restaurants that make you wait half an hour for a table and then rush you out as soon as possible after your expensive and unrelaxing meal so they can fit someone else in. After I'd worked myself up into a state I did enjoy a nice relaxing glass of wine in the bar of the Holiday Inn watching the sun go down over London and the lights start to twinkle.
I was running as part of Team VitaCoCo and dutifully got myself up and dressed super early on Sunday to head round to Victoria Park near Hackney Wick and meet the rest of my crew!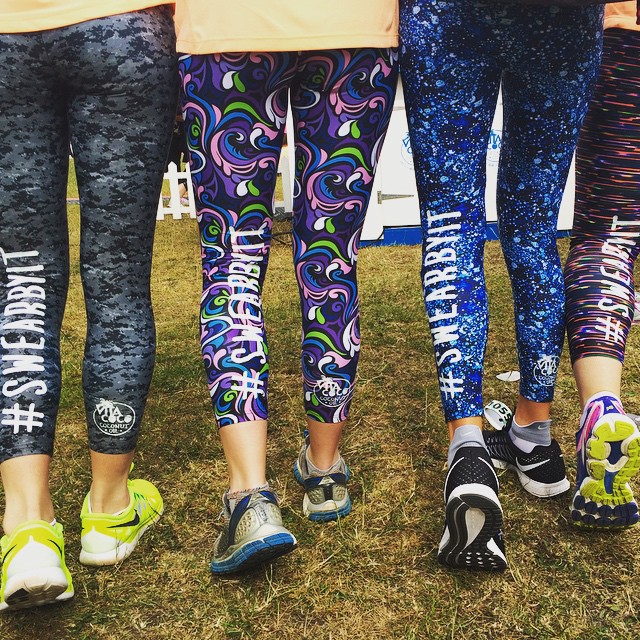 The VitaCoCo stand had some delicious protein balls made with Coconut Oil, I have snagged the recipe and will be giving them a try soon!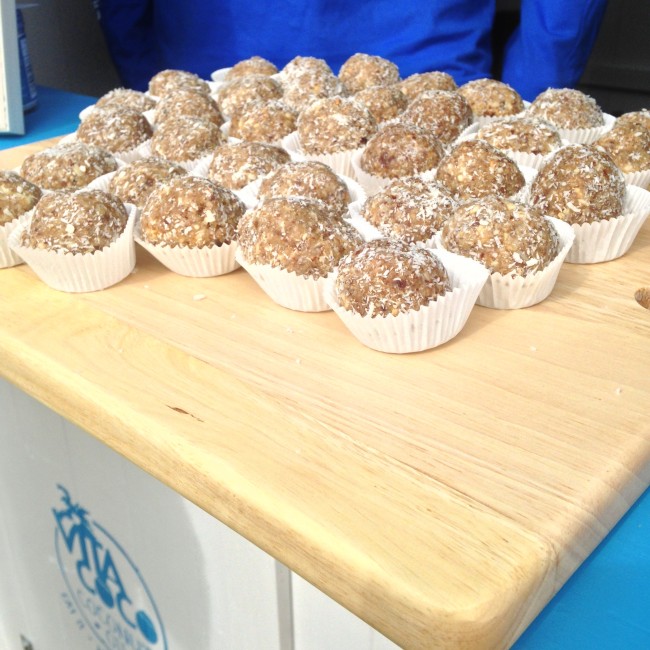 The Race was one of the best organised I've ever been to, although I had an hour and a half to hang around before the race started there was plenty to do, though they could have done with an extra coffee stall as the queue
From:: Lipstick, Lettuce & Lycra
Related