Yesterday I finally went back for lunch at Brasserie Zedel.
Last time I went for cocktails I promised that I would return better dressed and with my proper camera to get some lovely photos of the place. So, obviously, all the photos on this post are taken on my iPhone as I forgot to pick up my camera as I ran out the door to catch my train in the morning.
Yesterdays lunch was a (very) belated Christmas meet up with Shona and Helen from Heyday!.
Brasserie Zedel appears at first glance to be a small street level Parisian style cafe, but if you walk through and follow the corridor down some stairs you arrive in a basement complex of bar, brasserie and a cabaret lounge that makes you feel like you've stepped back in time.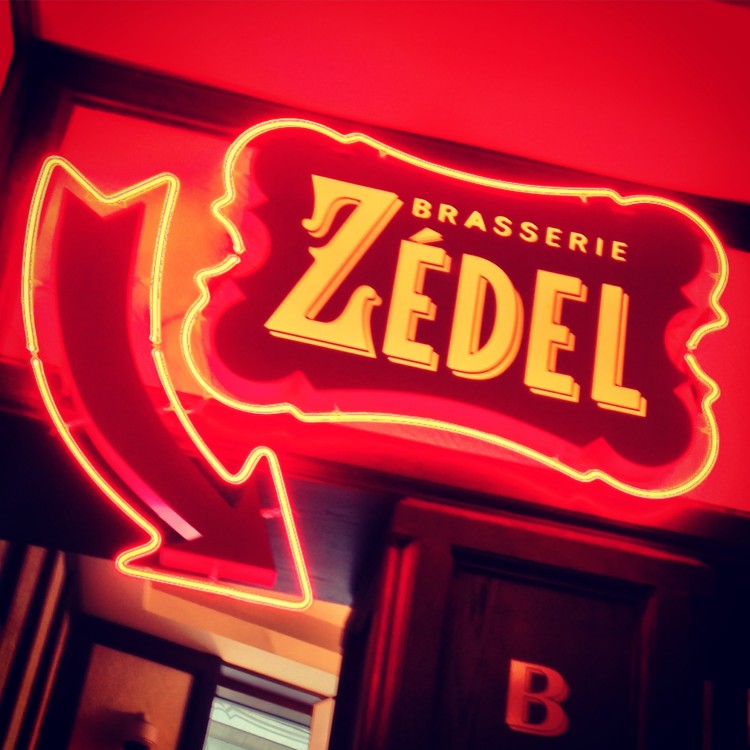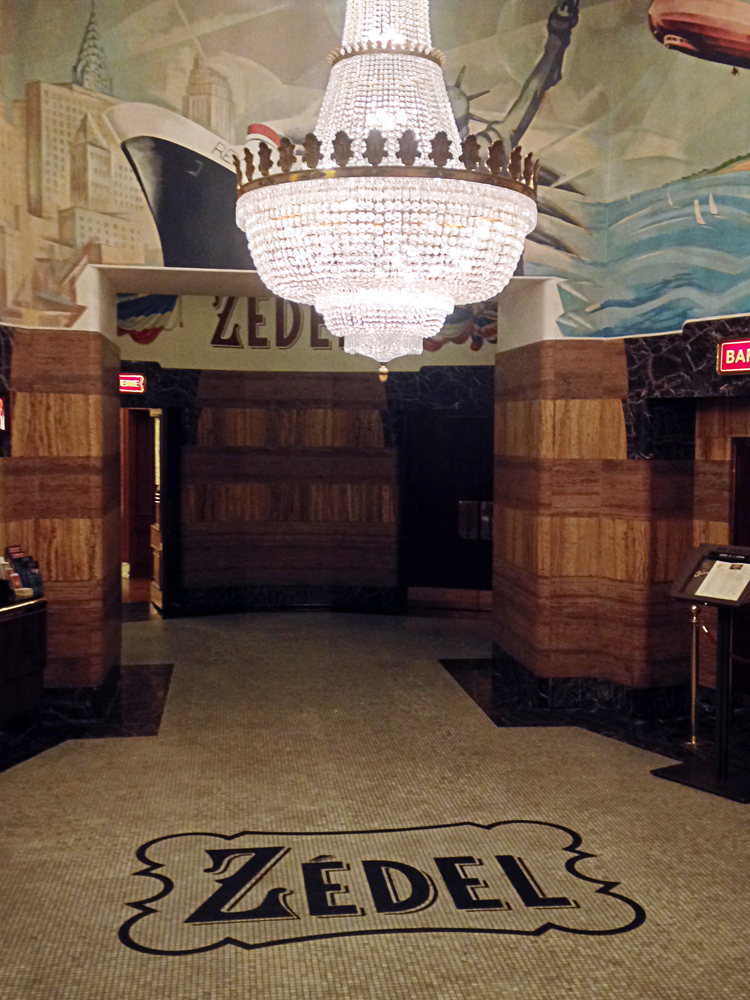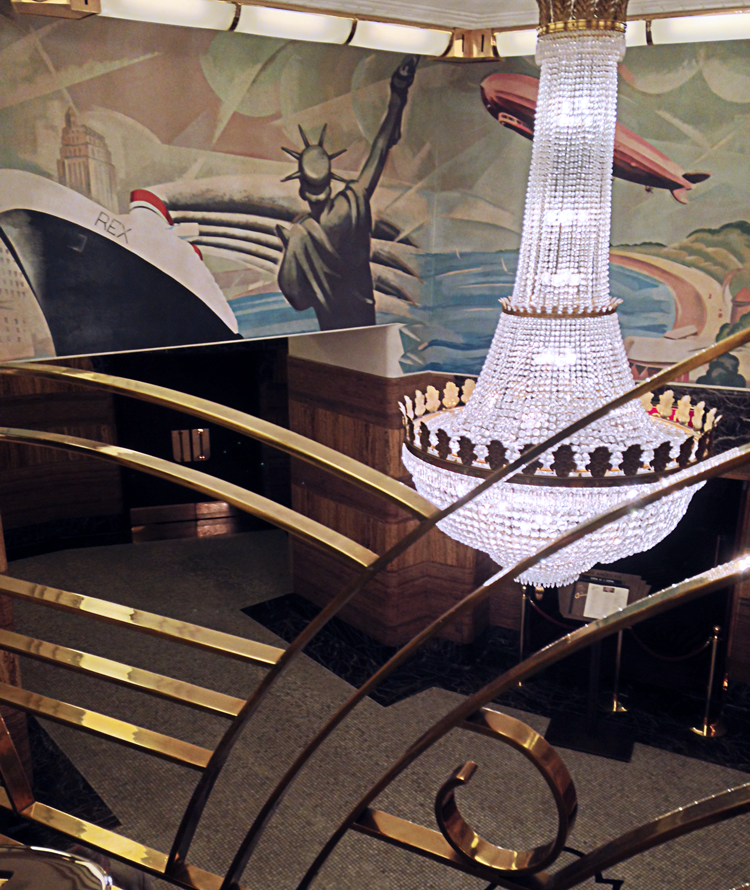 I did keep my promise to dress better this time, well, I was less hot and sweaty at least. I wore a 30s inspired look to go with the decor, because it's important to match your surroundings, right? I totally failed to take any proper photographs though (BAD blogger!), so you'll have to live with a couple of terrible bathroom selfies which will also show you the yummy Art Deco tiles in the bathrooms of Brasserie Zedel as well as that ASOS skirt I love (a couple of sizes still left for £8) a House of Foxy Sailor Blouse and a Primark cardigan which is on its last legs but I love.
♠ Cardigan – Primark ♠ Blouse – House of Foxy* ♠ Skirt – ASOS ♠
♠ Shoes – Nine West ♠ Brooch – Vintage ♠
The Dining Room itself is a vast marble room with a huge clock at the back, booths and tables, and smart waiters bustling to and fro. The table cloths are branded pink and the wine glasses are those short and stable ones you often get in France rather than anything spindly and *cough* easy to break.
So that's all well and good, it looks lovely, but what's it like to EAT there? Well it's one of those places where the staff are super attentive, topping up water and wine glassses every time they pass by and plates were cleared and bread baskets refilled even before you blinked. They were also super helpful with any dietary considerations, providing a special Gluten Free menu when asked.
Drinks were pretty reasonable for central London as well, with a bottle of House White costing around £20.
The menu is in French, so I put my High School French skills to the test, before we finally gave in and got the English menu just in case I was wrong and those were actually monkey eyeballs not grapes. (I did pretty well, just for the record)
I ordered a poached egg and bacon salad to start, Choucroute Alsacienne and a Chocolate Torte.
All of the dishes were delicious and beautifully presented, and my favourite thing is that the portions weren't so huge. This might not be something that's popular with everyone, but I loved being able to order a starter and main and still have room for a pudding without feeling like I was about to explode or would have to be rolled out of the building.
Having said that, if you wanted to push the boat out there were definitely huge options, like the chocolate mousse, which it was politely suggested we might want to share for dessert.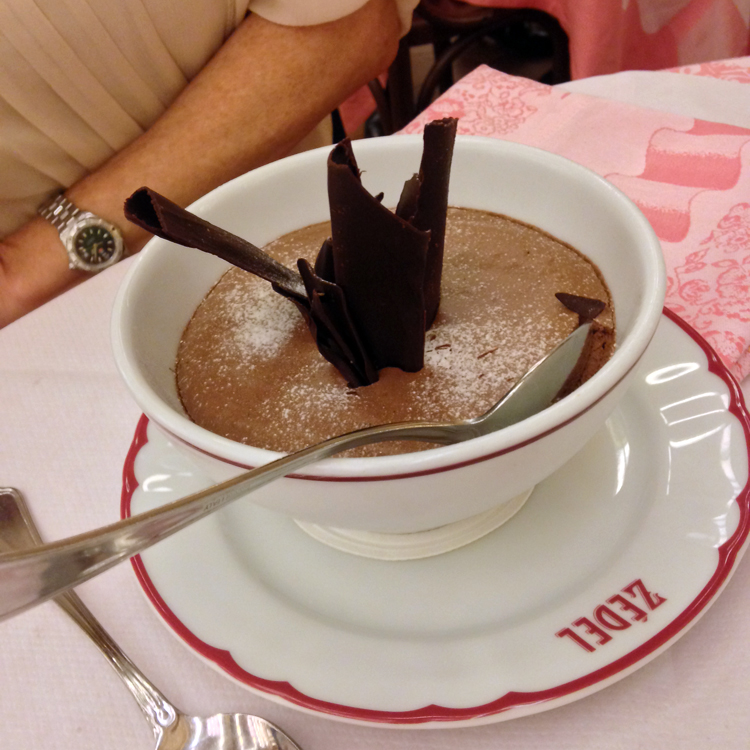 The other thing that was huge was the cheese, though sadly you don't get ALL of that cheese if you order the cheese board. They bring the cheese trolley to your table for you to select and then serve you disappointingly sensible sized portions.
I love cheese *sigh*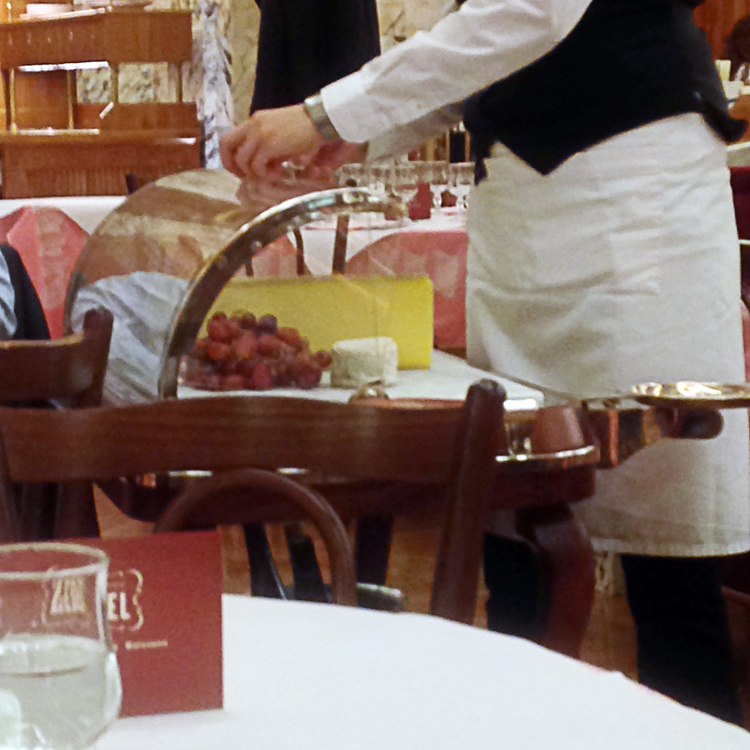 I also opted for a Manhattan with dessert, because, cocktails.
The staff are knowledgeable about cocktails, and immediately asked if I wanted sweet, dry or perfect (I like perfect) and much like last time although it wasn't *the* best Manhattan I have ever drunk, it was cold, well made, strong and nicely presented, and a perfect end to a meal before I had to shoot off to catch my train back to Norwich and reality. A reality which arrived with a bump when my train was taken out of service and I finished the trip home with 2 hours sat on the floor of a train which now had 2 train loads of people on it. But lets not dwell on that. Lets thinks about cocktails and Art Deco glamour.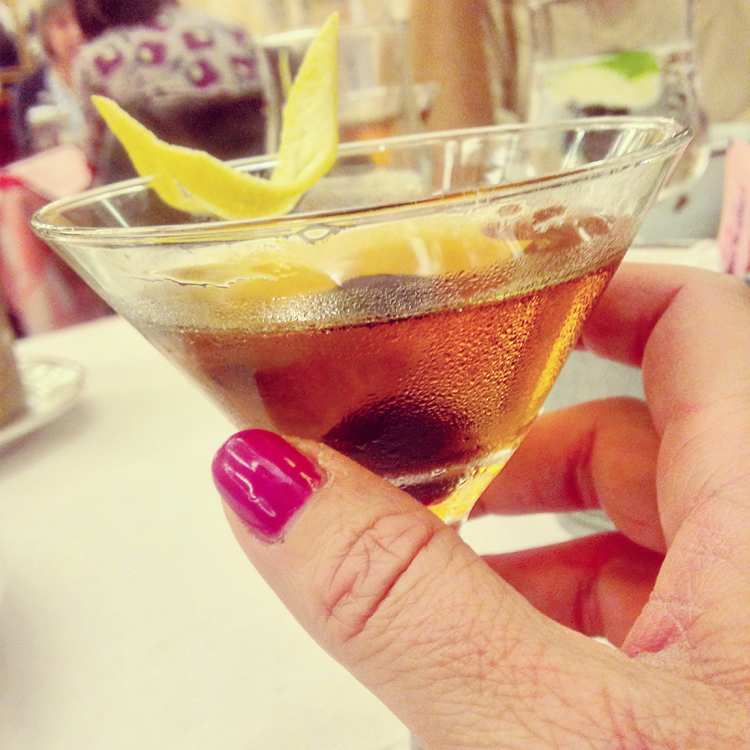 So, in short. Yes, I wholeheartedly recommend dressing up like you're in an episode of Poirot and going for lunch, dinner or cocktails at Brasserie Zedel.
Food is served in the Brasserie from 11:30-midnight, and the glamorous Bar Americain opens at 4:30pm for cocktails.
Find out more and book a table here.