Another week over, and as you read this I will be in Luton with the Norfolk Brawds. We finished top of Tier 4 SE in the Roller Derby British Championships, which means we have a chance of being promoted to Tier 3, we just need to win today, so I'm sure I'll tell you how THAT went next week!
THIS week, however, I…..
Have been Self Employed for 8 years
The story of how I became self-employed is a somewhat long one, it's a bit like a fairy story in that involves a wicked witch. I don't want to repeat it EVERY year, but if you haven't heard it 7 times already then probably give last years self-employment anniversary post a read!
Looked at some Art
My friend artist Simon Pritchard had a sale of some of his work. Sadly I couldn't afford to buy any this month as I spent all my money on silly things like, er, food, but his art work is so amazing it's always nice to have a look!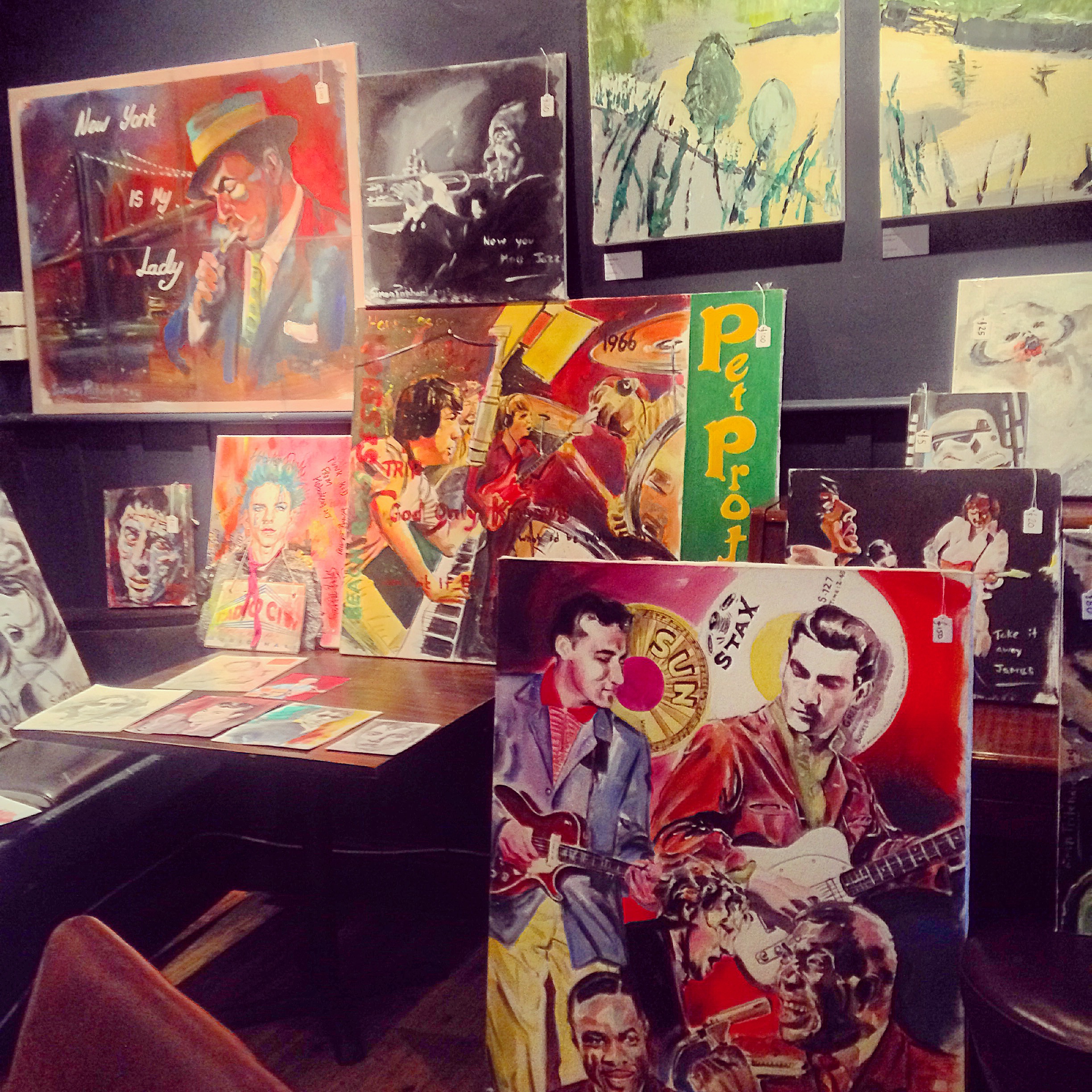 Finished Season One of Gotham
Gotham was my latest Netflix binge watch series. It kind of started slow and then OMG I'M ADDICTED. If you're in need of your next Netflix binge I highly recommend it. Though I do spend a lot of my time saying "So who are THEY going to end up being?" as I try and spot future Batman characters.
Got a Desk
For years I have been mostly working from the sofa, it's incredibly bad for my back and a desk was needed. So, finally, we bought a second hand office chair and set up a work space in our spare room.
I was quite enjoying having a little office, and then I broke one of the arms off the chair, apparently I don't know my own strength. Still, arms aren't essential, so I can now be found working away at an actual desk instead of curled up in an armchair, and hopefully I will have less problems with my back!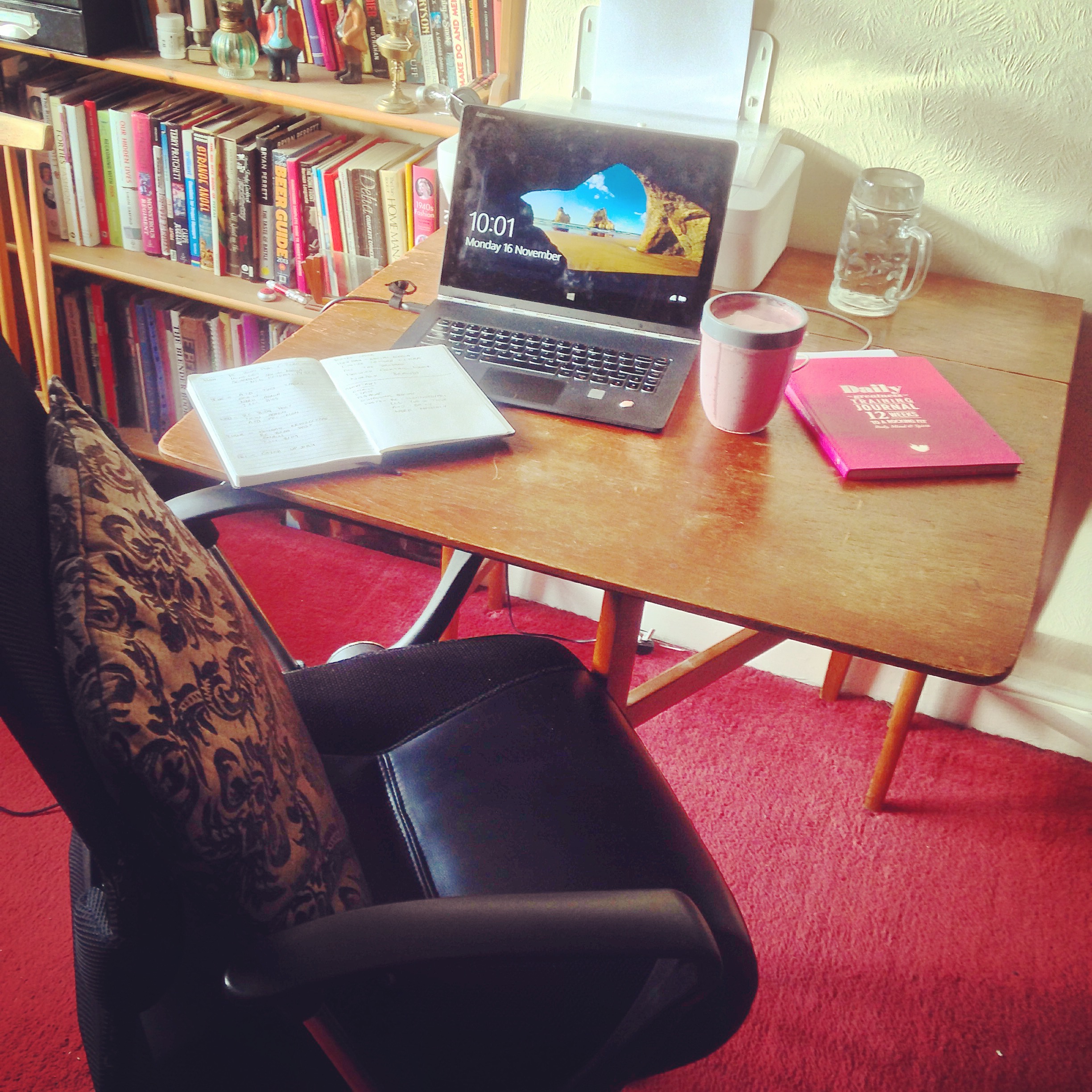 Had my website stolen
If you follow me on Facebook you might have seen my rant about this. I've had my content scraped before, and people have used pictures of me on eBay and all sorts, but this is different. Someone has stolen my entire website, the design and all its content and republished it on their own site. All references to Retro Chick have been replaced with references to their own site name, which I won't tell you because we don't want to give nasty thieves any traffic do we?
This isn't a misguided use of a photo to which you don't own copyright, this is blatant theft and I am pretty furious. I am attempting to contact the host of the site and have it taken down, watch this space………
Had my second Gousto box delivered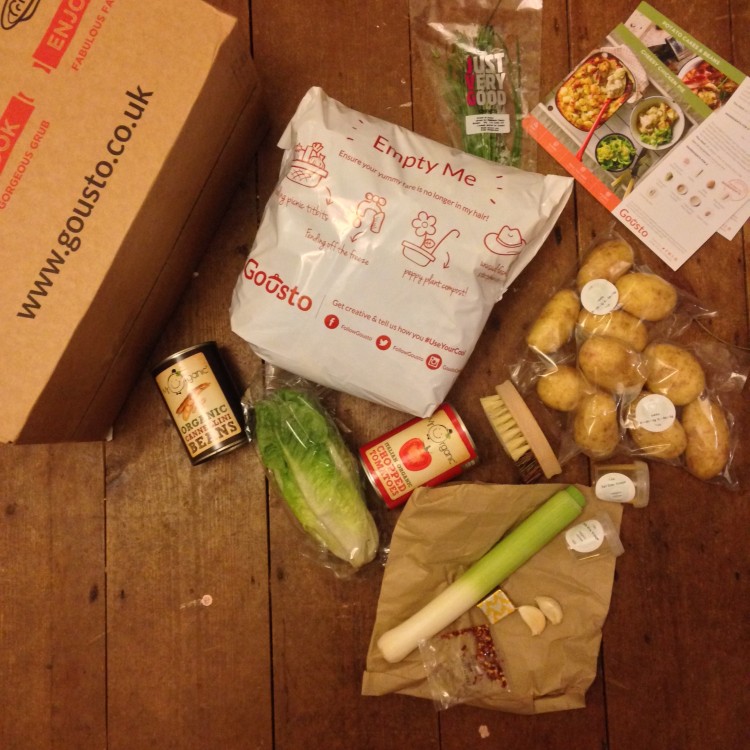 I love Gousto boxes, they are amazing. they deliver you all the ingredients to prepare yummy meals, which at the weekends is a godsend for me as I always end up ordering takeaways because I can't think what to cook and don't have time to go shopping. I also got a free scrubbing brush this week as a present, which is nice. I don't often scrub things, but maybe I'll have to start.
This week I have cheesy chicken pie and potato cakes, beans and bacon. The next box has a Thanksgiving burger recipe in it which looks so good. You pick your own recipes each week and can skip or cancel whenever you feel like.
I tried my first box using a £20 off code given to me by a friend which meant I paid just £7.50 for 2 meals for 2 people. So I shall repay the favour, if you use code GEMMA81995 you will get £20 off your first box, with no obligation to buy more boxes, and I will get £15 off my next box, which would be a nice bonus! Do let me know if you use my code as my friend didn't automatically get her discount when I used mine and had to chase it up!
I, of course, immediately managed to drop one of my recipe cards down the side of my kitchen cabinet, so I might be guessing how to make one of them unless Gousto can email me a copy before I want to make it!
And, that, lovely readers, was my week!
I hope you are all having lovely weekends!