I really have the Monday blues today.
It's been such a wonderful weekend. There was gin, and champagne, and Andy Murray won Wimbledon, and today I just really don't want to return to real life.
So I'm going to put it off a bit by sharing photos of this adorable Love Ur Look dress.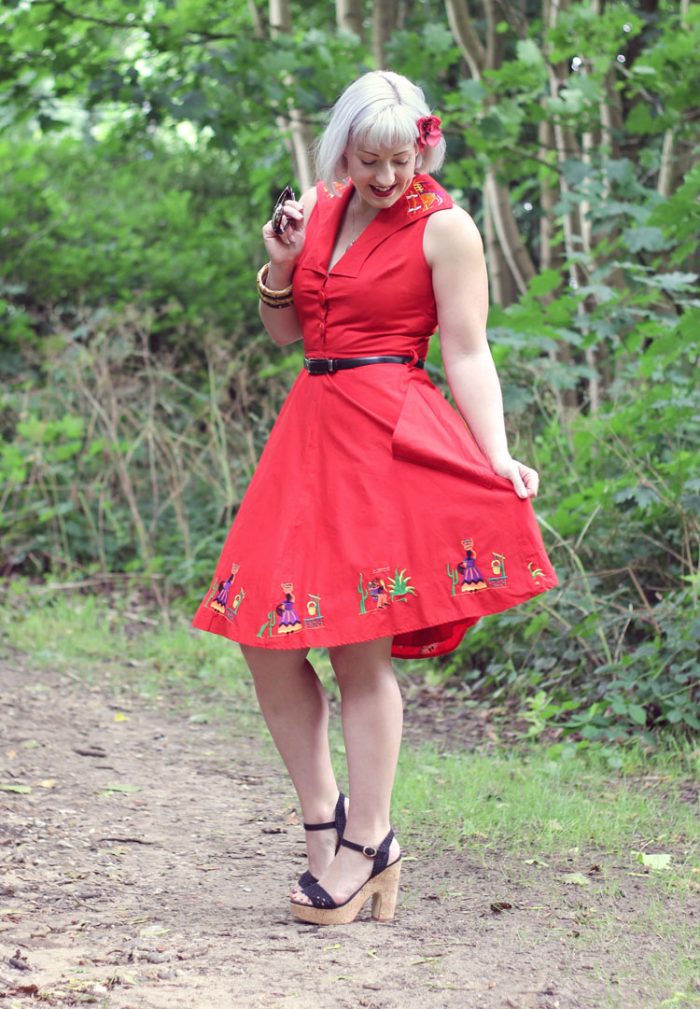 I went down to London a few weeks ago to pay a visit to the Pin Up Pop Up Shop. I've worked with Ronke from Love Ur Look in the past and while I was at the Pop Up Shop she picked out this Mexicana inspired embroidered dress for me to try. It was love at first sight!
The dresses are all made of a soft cotton, but this one feels particularly thick and luxurious. I also love this style with the wide collar.
This is a Medium, the same size as my Flamingo print Love Ur Look dress, but it feels a little smaller on the bust. I had to move the button across and add a little popper for decency! If you're particularly busty, I'd probably suggest you go up a size.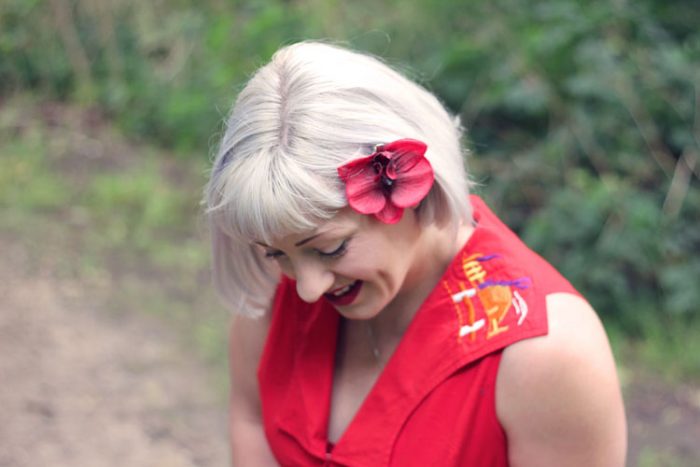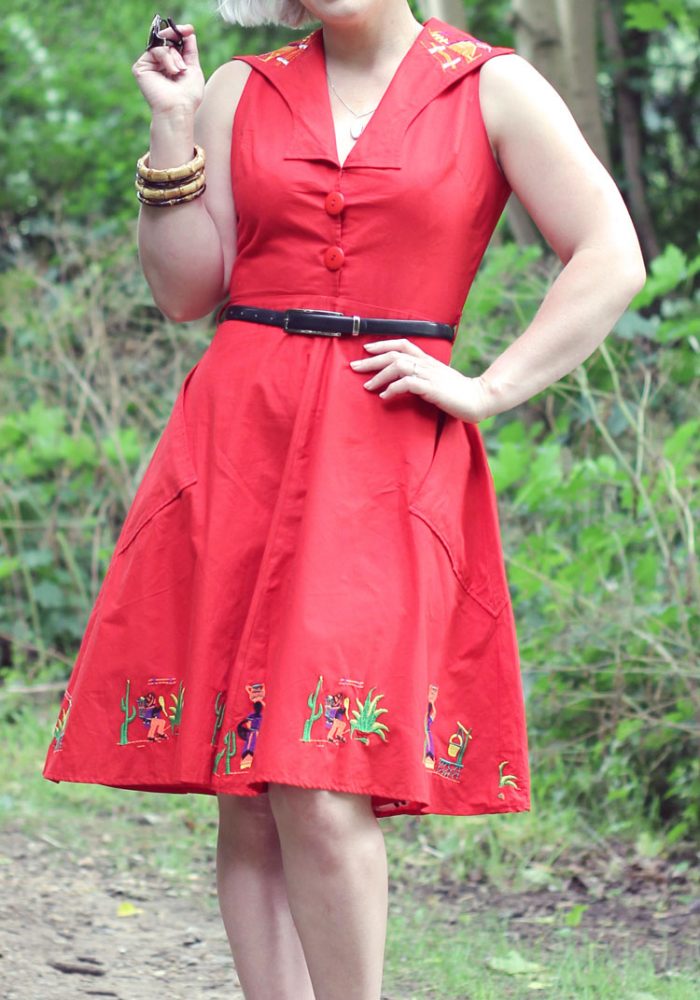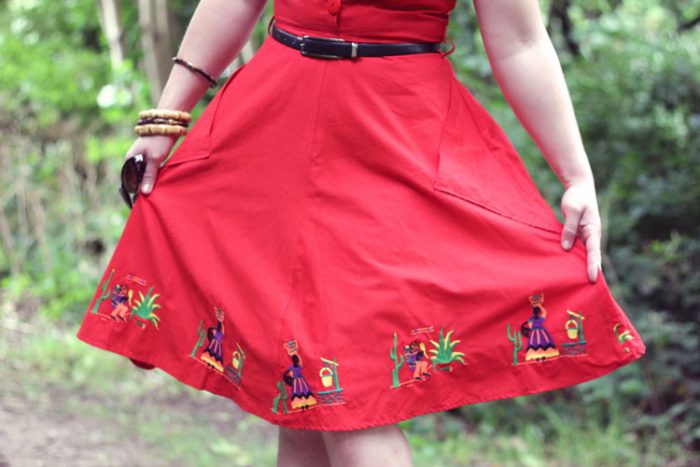 They also have these great double-sided patch pockets. This dress doesn't just have pockets, it has FOUR pockets. The front pockets are great for hanging your sunglasses from, while the back pocket is more functional for putting your hands in when you're not doing anything, or carrying change back from the bar, or whatever else you might want pockets for. I do love a dress with pockets!
I switched out the self tie fabric belt for something more structured. I do this a lot as I find most dresses look better on me that way. Before I learnt about the power of a good belt I have no idea how I managed to dress myself.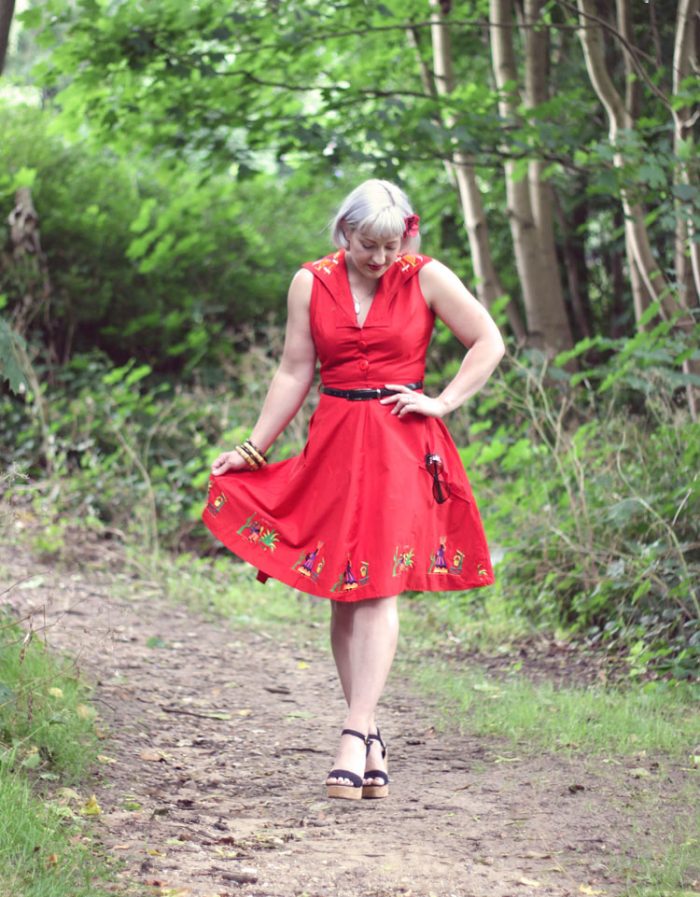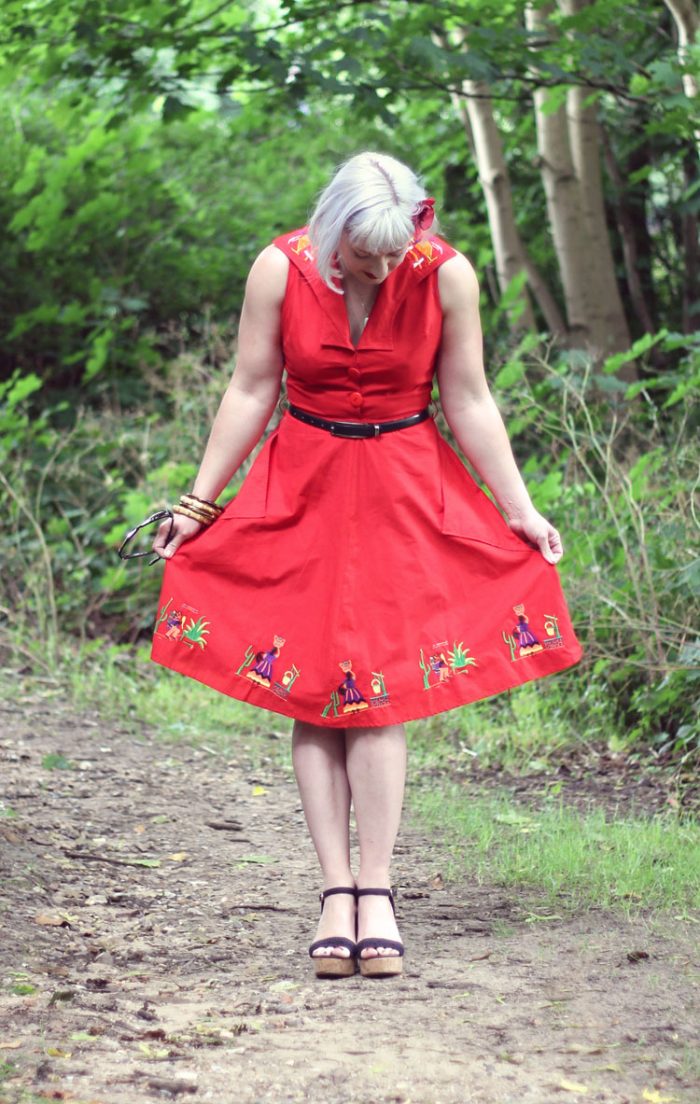 Let finish with an obligatory photo of me frolicking in a field of long grass.
It looks lovely and summery, but let's remember that I have terrible Hayfever. I really do suffer in my attempts to take a nice outfit photo. Then, of course, I had a stupid look on my face in all of them anyway.
Still, at least my eyes weren't closed like they were in at least half of the other photos we took. Mostly the half that weren't out of focus because I bought a fancy camera lens to get that blurry background like a proper fashion blogger and it's really difficult to make sure it focuses in the right spot.
The trials and tribulations of fashion blogging. Sigh.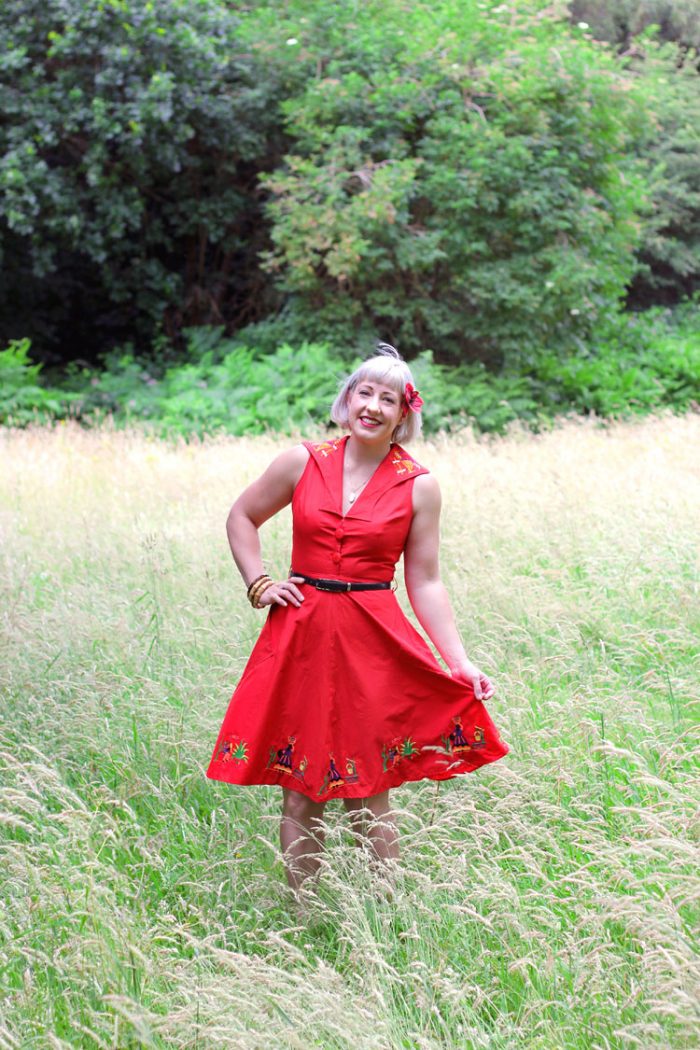 ♥ Dress c/o Love Ur Look ♥ Hair Flower – Can't remember! ♥
♥ Bamboo Bangles – Lady Lucks Boutique ♥ Platform sandals – red herring*♥