Hello there! Welcome to another Sunday installment of "what I got up to this week".
This particular weekend is a Bank Holiday weekend, which means there are all kinds of exciting things happening and we are planning to head out for a little Sunday Funday, but first, I must tell you that this week I…..
Ate a 16oz Steak
At the start of the week we went out for dinner and the restaurant (The Bowling Green in Banbury serves hand cut steaks up to 32oz. Having never eaten an epicly sized steak before I decided to order the 16oz and, in the face of doubt from all those around me, I finished the whole lot.
I know, I'm so proud.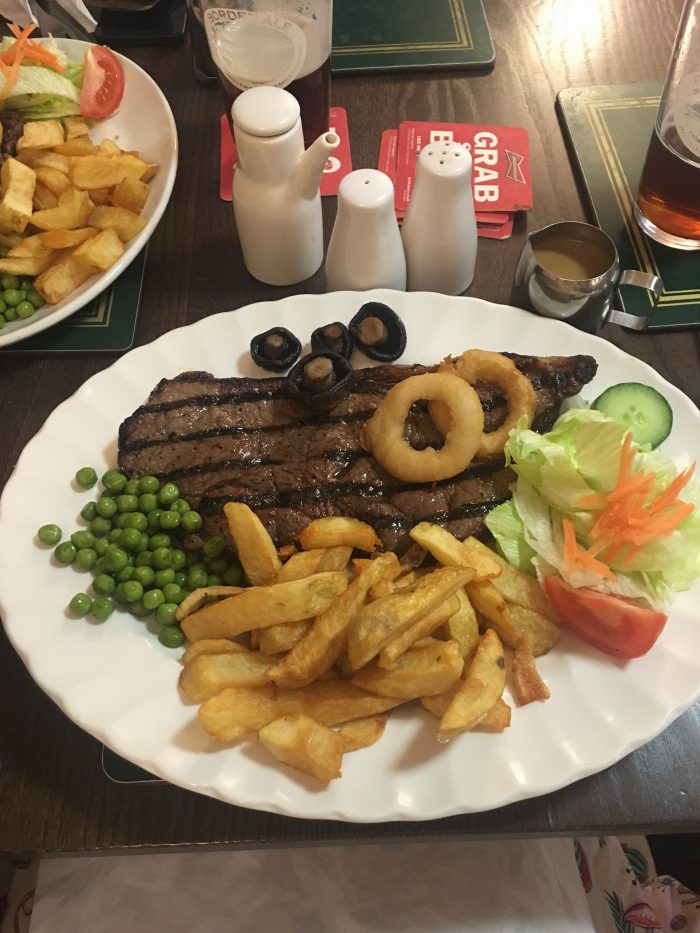 Cried over a Tesco
Possibly one of the most pathetic things I have done this week. As I mentioned before, Mr Chick is being made redundant. His last day at work will be Tuesday next week.
For about the last 6 years he has worked away a lot, and one of the offices he worked out of is in Banbury. Being self employed I would often travel with him, till Banbury became almost like a second home. On Monday and Tuesday this week I went with him for what will likely be our last ever trip to Banbury. It's lovely and everything, but there's not much reason to go there for fun!
At about 8pm on Tuesday night, while in the garage buying chocolate brownies, I considered whether I could be bothered to walk a little further to the Tesco Metro for a better selection. Then I realised I would never go to the Tesco again. And a tiny tear pricked my eyelids.
I still couldn't be bothered to walk there, so instead I walked back to the hotel and had a bit of a cry while eating chocolate brownies. All the class.
Bought a new dishwasher
Remember last week when I told you how proud I was I'd fixed the dishwasher?
Well I spoke too soon.
It almost immediately broke down again, and rather than go through the effort of fixing it properly, it seemed easier just to buy a new dishwasher, they're not even that expensive.
So we now have a shiny new dishwasher. Which I totally installed and plumbed in all by myself AND it hasn't leaked and flooded the kitchen, so now I AM proud.
Went to a Potions class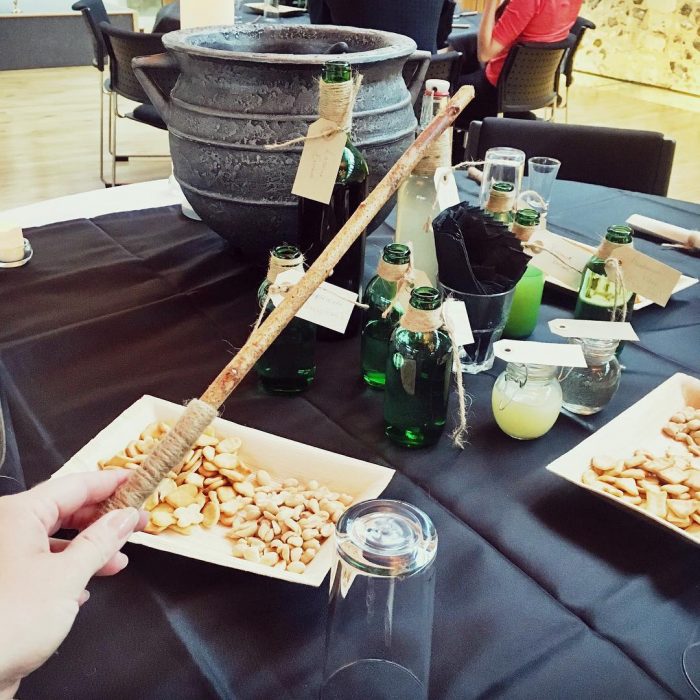 Finally, last night we headed off to a Geek Social event at Norwich Cathedral. A Cocktail Class with a magical Harry Potteresque theme. If you were following my Instagram stories you'd have been treated to photos of Butter Beer, me shaking up magical colour changing cocktails and cauldrons bubbling dry ice.
It was great fun, and after an hour and a half we tottered off, slightly tipsy, to find some friends in the pub.
This is their second event, the first one was themed around Game of Thrones, so I can't wait to see what they do next!
How was your week?