This Candy Floss Champagne Cocktail barely feels worthy of a recipe.
It is so cool, however, that I am going to call it a recipe and suggest you all try it immediately. I made these as pre dinner drinks about a week or so ago, to celebrate Mr Chicks last day of work. He has a sweet tooth and loves Candy Floss, so these were a perfect treat.
Much like my last attempt at a Champagne Cocktail this one takes all the fun of childhood treats, and transforms it into a more grown up, sophisticated tipple for special occasions (or Friday night in front of the TV, just because you can).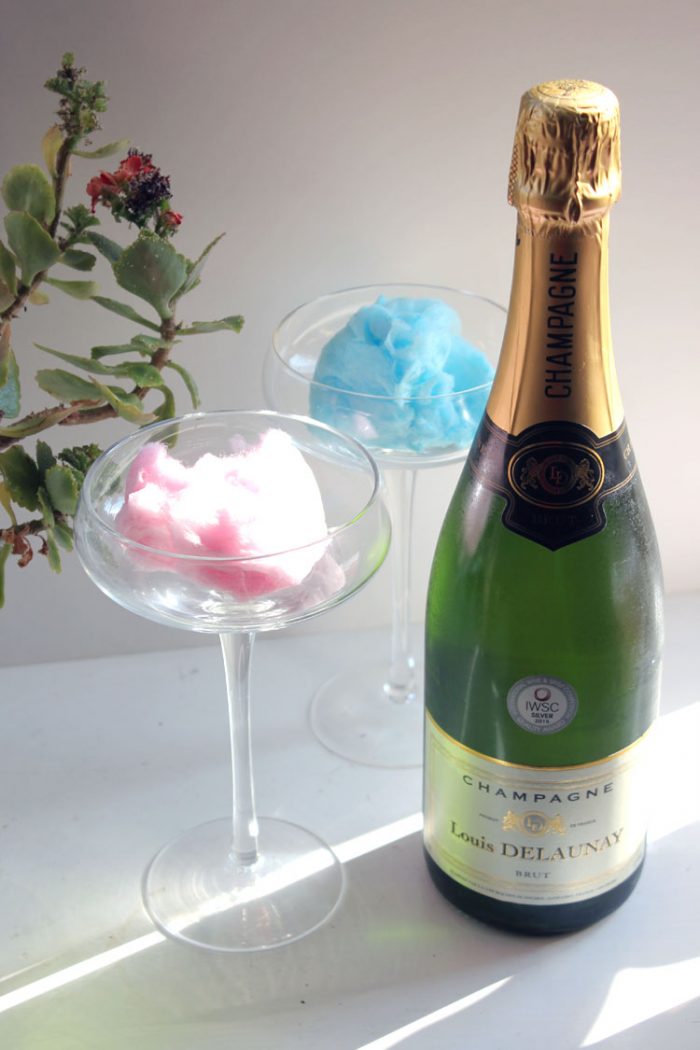 I first saw versions of the Candy Floss Champagne Cocktail on Pinterest. Made with light, fluffy, pink candy floss they look elegant and sophisticated. If you opt for the super bright, comes in a plastic pot sort of Candy floss they are a little more technicolour! It did take me longer than I thought to track down Candy Floss, but I eventually found the sort in the plastic tubs in a Poundstretcher of all places.
You Will Need
Candy floss
Champagne or sparkling wine
Champagne coupé glasses
Using a wide-mouthed coupé glass instead of a flute makes this much easier to pour. They also look effective to leave as place settings at a dinner table, or to set out and then pour the Champagne as guests arrive.
Simply place a small ball of Candy Floss in each glass. Be careful not to over handle the Candy Floss as it will become dense and sugary. You want to keep it as light and fluffy as possible.
When you are ready, top up the glasses with Champagne or sparkling wine. The Candy Floss will dissolve and leave you with a pretty coloured drink!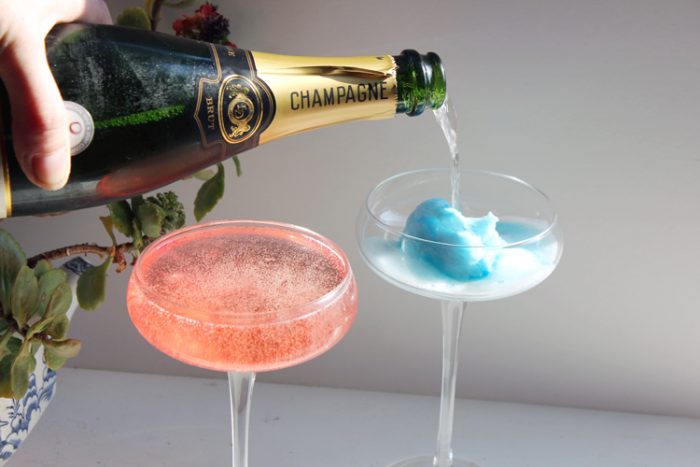 It's simple, but really effective and great fun!