Saturday night was our Wedding Anniversary.
I mentioned it in Sundays catch up. We went out for Fish & Chips and Champagne.
Dressing for Fish and Chips on your anniversary is a tricky one. A city centre chippy isn't generally a posh frock venue, but when it's a special occasion I want to make an effort to look a bit glam. So, I decided to take a bit of inspiration from one of my favourite designers Lena Hoschek.
The inspiration was actually from her Winter 2012 collection, but I think we can all agree I'm not exactly the kind of person who worries about that seasons trends, so that didn't bother me in the slightest that I was taking inspiration from a 4 year old catwalk collection. The lookbook from 2012 shows glamorous evening dresses worn with berets and heavy winter coats.
In my mind that's just perfect Fish & Chip shop attire, so that's what I wore.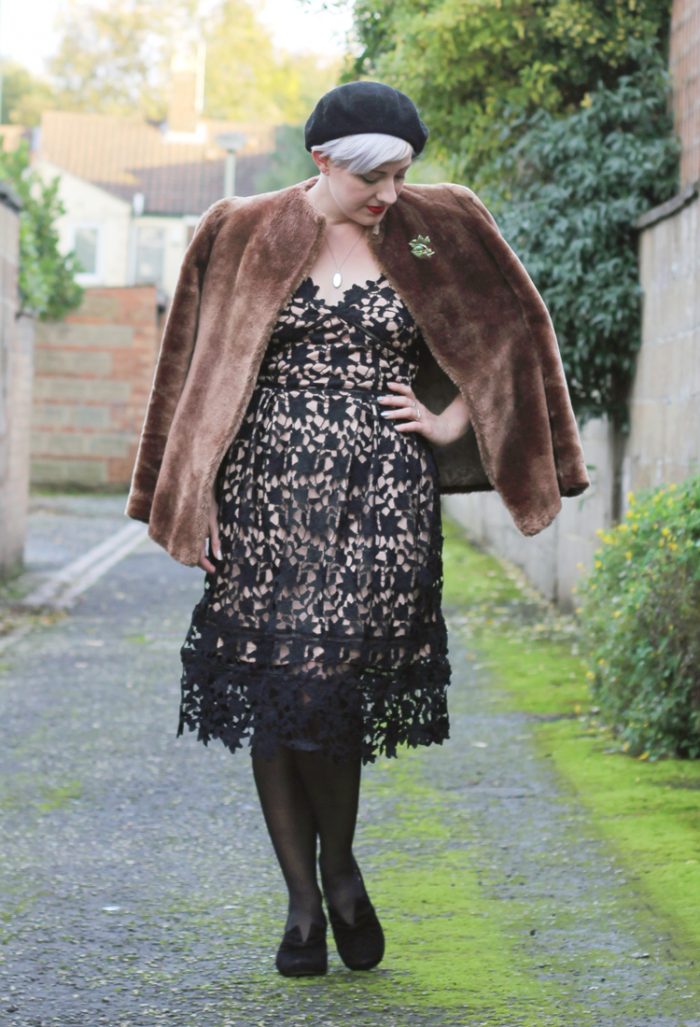 Our wedding anniversary marks the start of "party season" as far as I'm concerned. Once we're past that then it's a quick 6 weeks of mince pies and mulled wine till Christmas and New Years.
It's also one of my major winter "wear something nice" opportunities. I never get as many opportunities in December to wear a party dress as glossy magazines seem to think I do. Being self-employed I don't even have an office Christmas party to glam up for so my primary dressing up opportunities tend to be our anniversary, Christmas Day itself, and maybe New Years Eve, depending on what we're up to.
I've never let this lack of actual parties stop me buying into the idea of party season and eyeing up posh frocks. I have discovered that once you are willing to let go of the concept that you may be overdressed, there are many more opportunities to wear a posh frock than you think there are.
So yes, I wore this strappy lacy dress with a beret and a vintage 1940s faux fur coat to eat Fish & Chips on Saturday night, and no one thought it was odd at all. At least they didn't say it to my face, and that's the main thing as far as I'm concerned.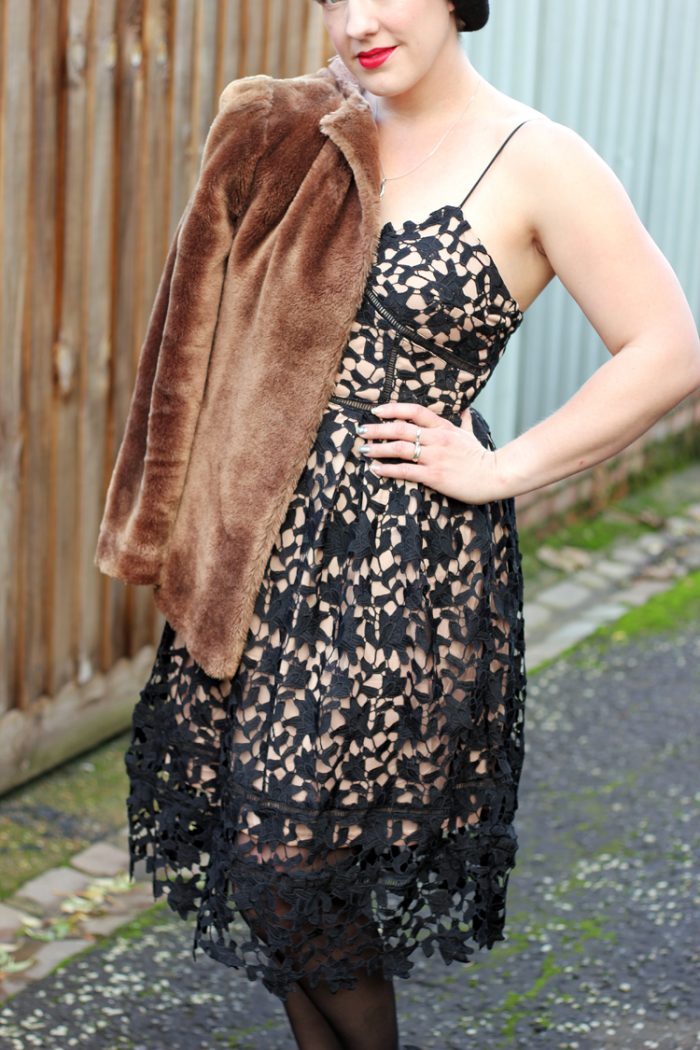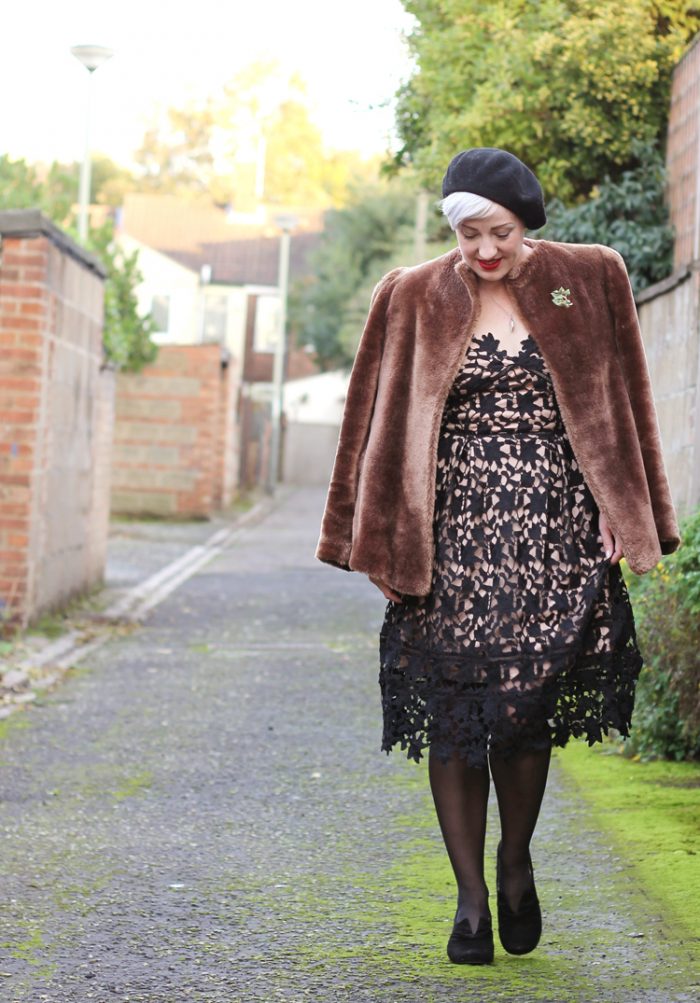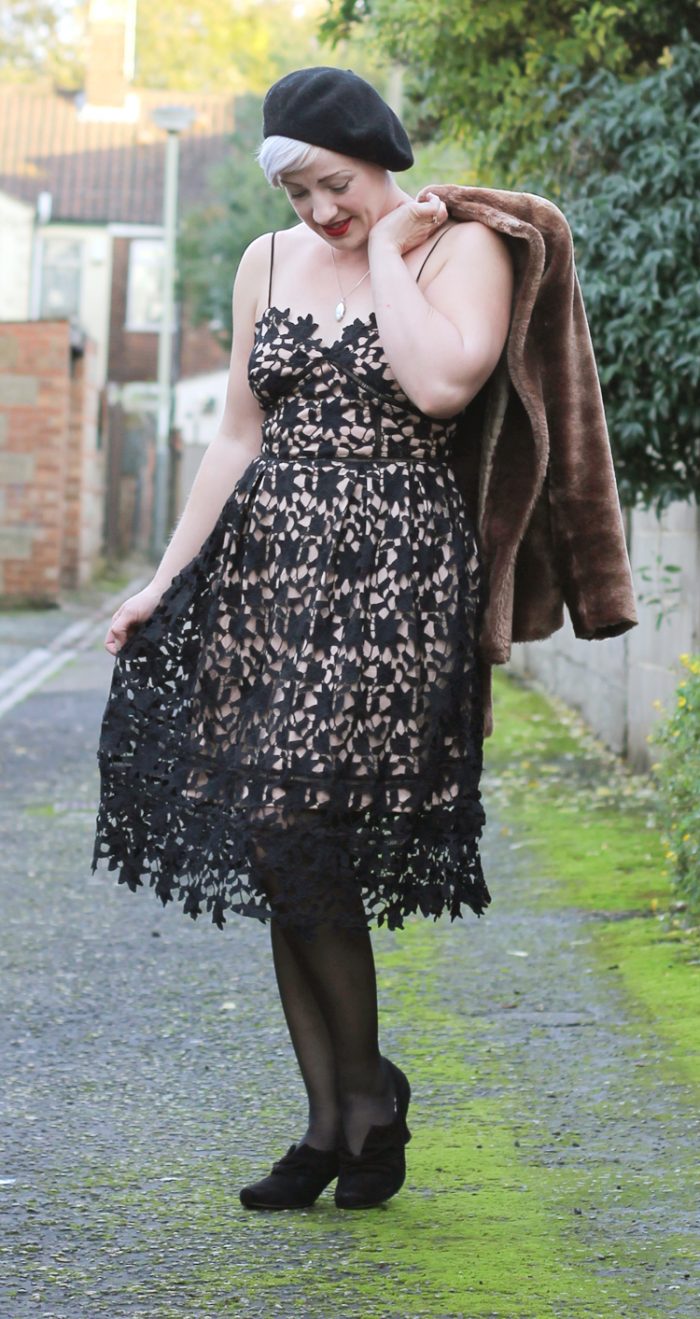 This particular party dress came from the lovely Rock My Vintage, who psychically knew that my anniversary was approaching and I needed something fancy to wear.
They have some AMAZING flapper style dresses on the site. I was seriously tempted, but I know flapper styles don't do anything for my figure, so I left the sequins and glitter and opted for lace instead. They sell a mix of carefully selected original vintage, and vintage style modern items so it's a great place to look for something special.
I would normally wear something like this with sky-high heels, but I really couldn't be bothered to walk into town in flats and change, so instead I wore my heels from Hotter, which are so comfortable they're pretty much like heeled slippers.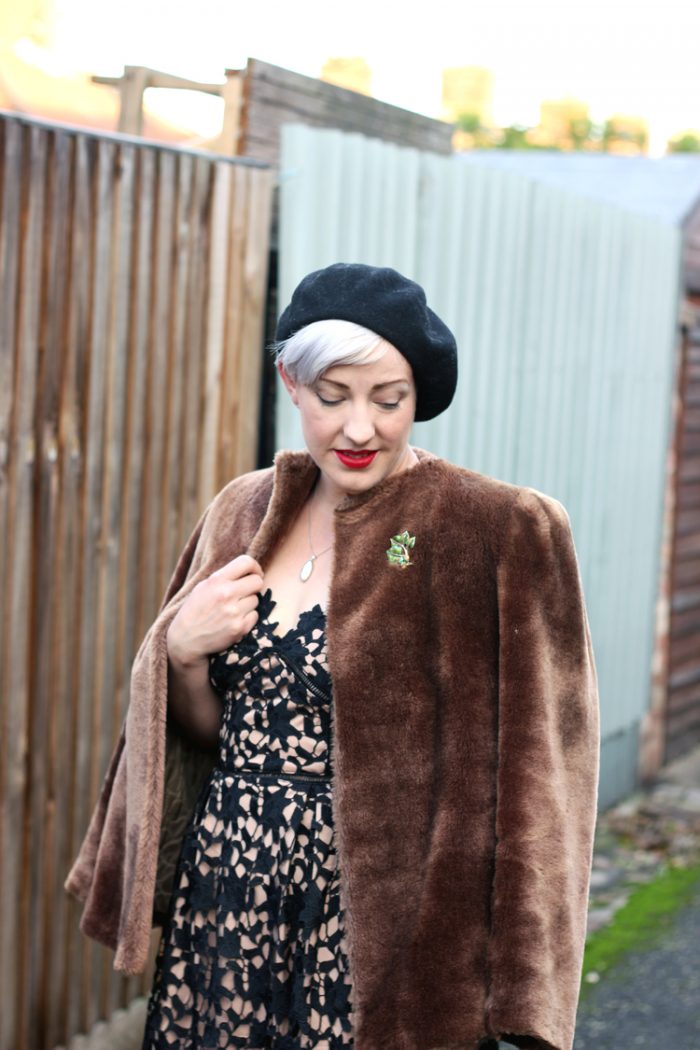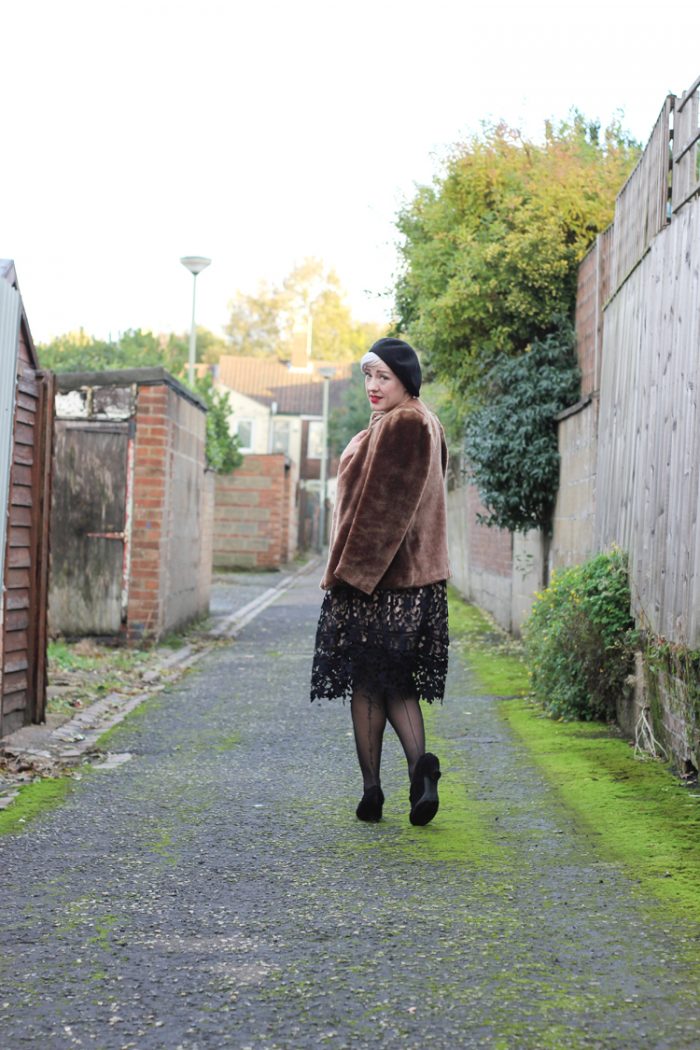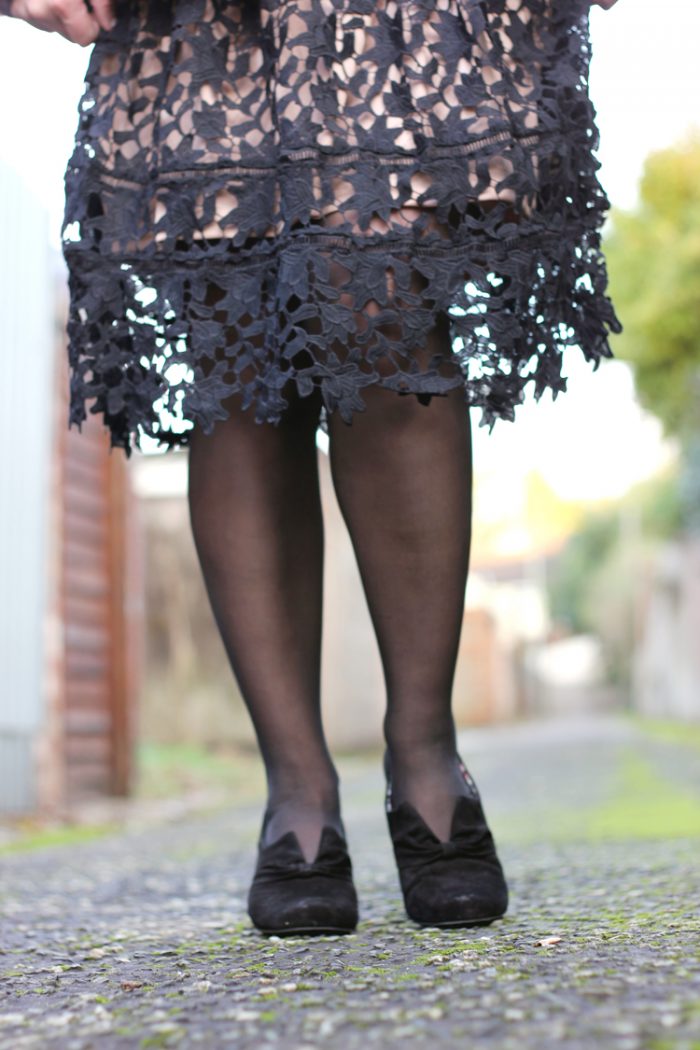 So, welcome to the official start of party season!
♥ Lace Dress c/o Rock My Vintage ♥ 1940s Faux Fur Jacket – Vintage ♥
♥ Beret – eBay ♥ Tights – Wolford* ♥ Donna Shoes – Hotter* ♥