Good Morning!
I'm a little fuzzy headed today. Yesterday was our Wedding Anniversary and much fizzy wine was drunk. I'm writing this from bed while I decide whether a roast dinner or a fry up to help me recover is the best use of my remaining funds.
Then I might spend the afternoon under a blanket with a cup of tea and Netflix. I had planned to go for a run today, but I've decided I can probably deal with the guilt of not going. Maybe I'll do some nice relaxing yoga instead, that counts as exercise, right?
Anyway, this week I….
Despaired at the world
The beginning of my week was pretty boring. I went to the gym and then went out for a cup of peppermint tea on Tuesday, but I didn't even take a photo that would allow me to transform that into an interesting narrative. I actually genuinely found myself thinking I better do SOMETHING interesting or otherwise I'd have nothing to write about on Sunday. It wasn't even as interesting as that week I broke a bottle and found a pie.
Then I woke up on Wednesday morning and America had decided to use their right to vote to bring about Armageddon by voting Donald Trump in as president. I mean, I'm hoping it won't actually bring about Armageddon, but frankly at the moment it feels at best 50/50.
So we went to the pub to get over the shock, but I already told you about that, complete with glamorous late night photos of me sticking my tongue out.
Failed to go for a run
Considering I'd had quite a lot to drink on Wednesday night while I waited for the world to end I was very impressed with myself on Thursday morning for leaping (ok, crawling) out of bed, getting all my running kit on and actually leaving the house to go for a run. I even took a photo as evidence. Look how serious I am about this run.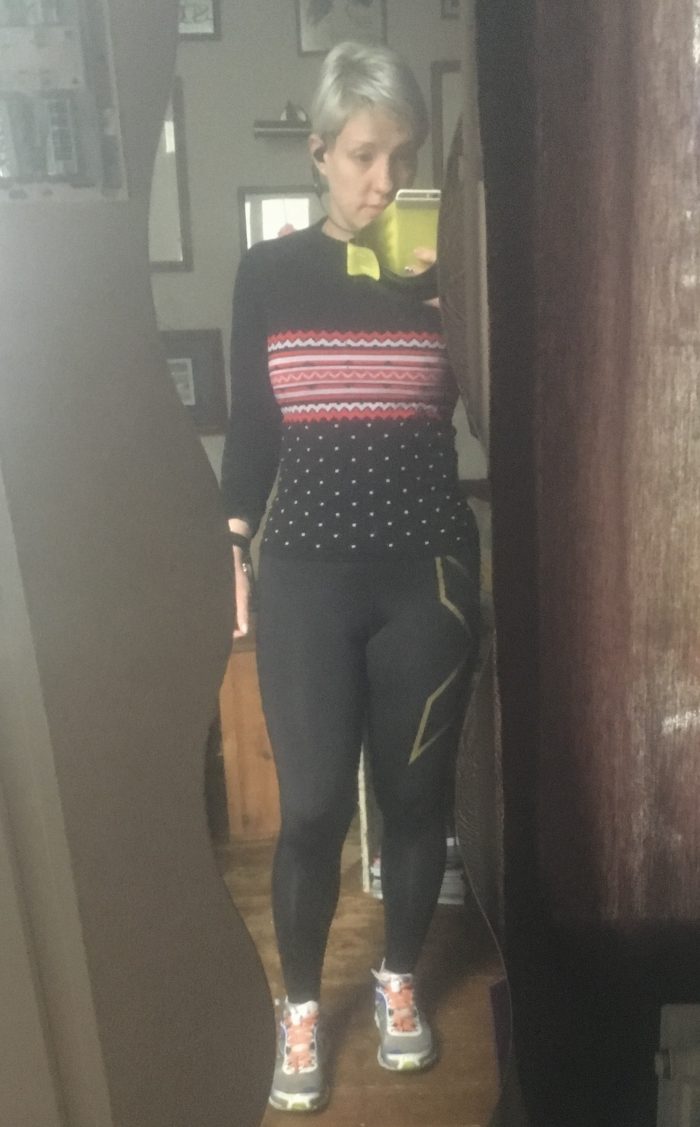 It was cold, like stupidly cold, and a fine misty drizzle was falling. I can cope with a fine misty drizzle, just, so I headed out thinking about how I'd soon be home with a coffee in the warm.
I'd gone less than a third of a mile when the fine misty drizzle turned into heavy, persistent, freezing rain. If I was a dedicated and hardy sort I would have pushed on for those next 20 minutes or so.
I'm not a dedicated and hardy sort, though. Running in the rain was forever ruined for me by the 2014 Norwich Half Marathon.
So I turned around, ran back home and had a nice hot shower and a coffee instead.
20 minutes later it was blazing sunshine. I could have got changed and gone back out. I COULD have done that. But I think we all know I didn't, right?
Opened an Etsy Shop
Well, technically it's Mr Chicks Etsy shop, but I set it up because he was busy making things for a craft fair on Saturday. Since Mr Chick was made redundant at the end of August we're looking at other ways to make enough money to live on that don't involve Mr Chick going back to work in another job that will make him miserable. Don't fret, Christmas decorations aren't a long-term career plan, I figure the market for them might dry up by April. At the moment, though we are stocking the shop up with some lovely hand-made Christmas items. There are more coming next week. Little gifts as well as more decorations so keep your eyes peeled!
Because I love you all you can get 10% off with the code RETRO till 15th December.
Visit Reginald Spleens Curiosity Emporium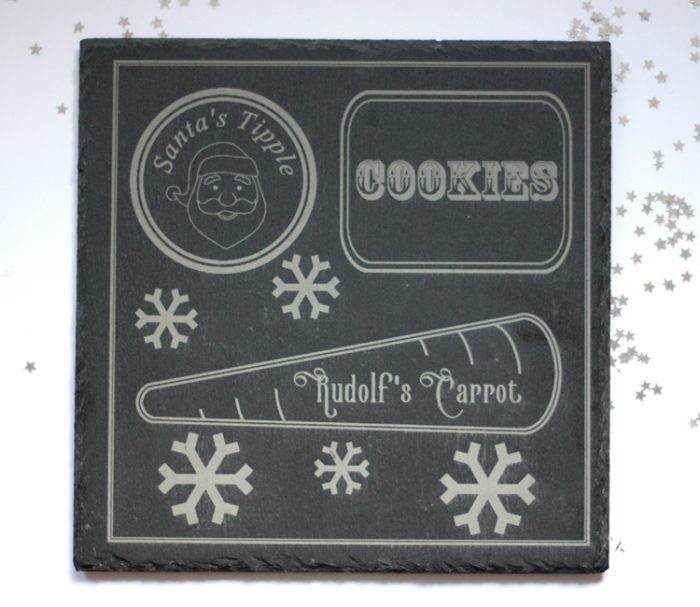 Had Fish & Chips and Champagne
As I mentioned earlier, yesterday was our wedding anniversary. We've been married 11 years, and I think this is only the second year we haven't arranged a trip away to celebrate. This year we decided to visit the Grosvenor Fish Bar, which is probably the best Fish & Chip shop in Norwich, possibly the world. It not only sells delicious fish and chips, but downstairs it has a cute seating area. It gets super busy, so we reserved a table and took along our own Champagne to enjoy with our fish and chips.
The Fish Bar reserved us a table in a little alcove and even tried to keep the tables near us free, which was lovely of them.
Then we treated ourselves to a taxi home instead of walking in the rain. Luxury.
How was your week?
Related