Yes folks, it's mid November and it's time for a round-up of Advent Calendars.
I write an advent calendar round-up every year, and every year I end up with a calendar from the pound shop. Ok, maybe not every year. There was that year that I got a Star Wars Lego calendar and ended up annoyed because I couldn't figure out how to put half of them together.
Advent Calendars have changed a lot since I started writing my list back in 2010. Beauty Advent Calendars were rare things, and apart from Chocolate you didn't get much else in a calendar. These days the market in Advent Calendars for Adults is huge and half of them sell out before mid November to organised people. If you are not an organised person then never fear. You have not left it to late. This year I have prepared pretty much the ULTIMATE list of Advent Calendars for Adults that you can still get your hands on.
There's a whopping 32 Advent Calendars for Adults on this list, containing everything from beauty products to coffee. I've helpfully arranged each section in price order for you, so whatever your budget you can get yourself something fun to get you through December!
So, lets start with the biggest section…..
Beauty advent calendars have become massive in the last few years, and there are now even lots of things out there calling themselves advent calendars that actually only have 12 days in them. You won't find any of them here. I've also weeded out any that have already gone out of stock, so these should all be fine, but for how long? 
This calendar is full of mini mallows, soaps and creamers so you will have the cleanest Christmas EVER. Also reduced at the moment, so a bargain!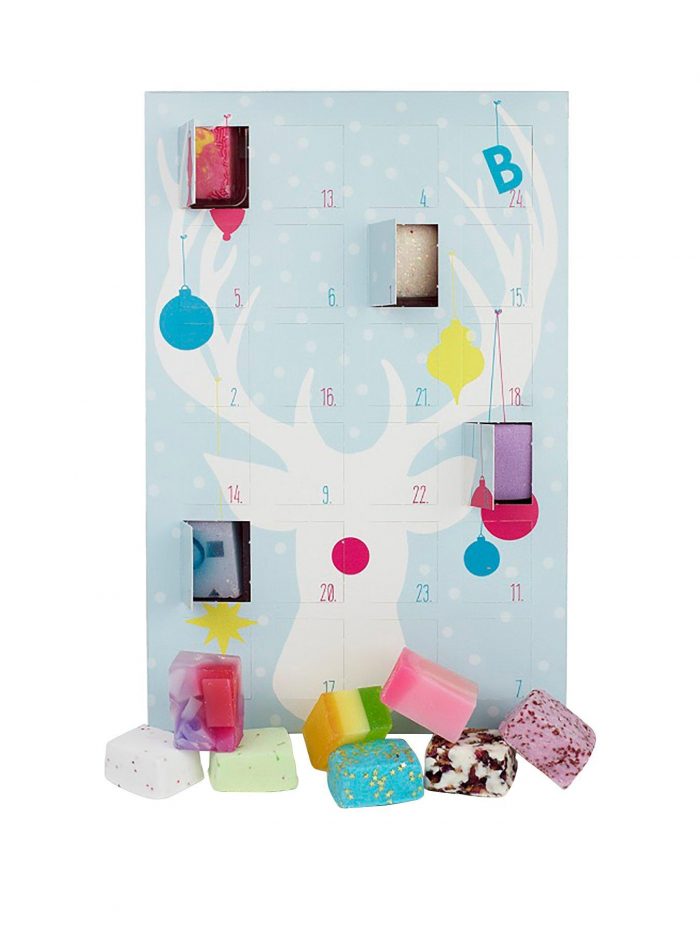 Contains 24 days worth of new make up to play with AND it's reduced to £30.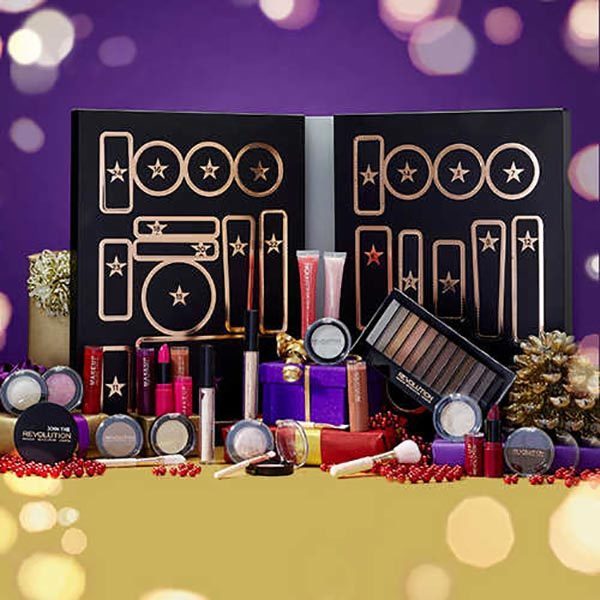 Ciate were one of the first on the scene with beauty advent calendars, offering 24 mini nail polishes over December.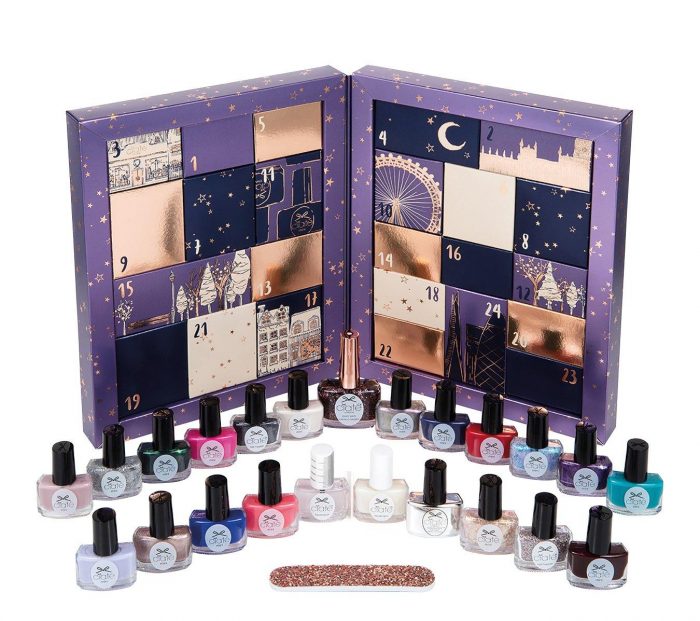 Containing hair care, beauty and cosmetics products worth £175 from brands like Dermalogica, Elemis and Philosophy, this one is a great price for a real treat over December.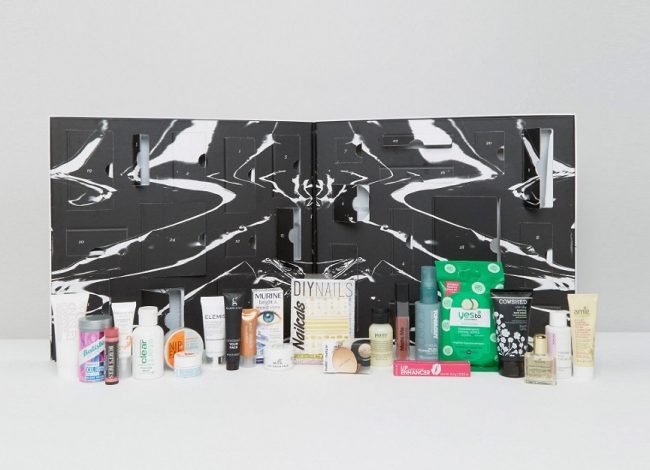 Nyx are one of my favourite make up brands, and I would be a very happy girl to have this to play with in December (hint hint). It contains 12 lip creams and 12 eyeshadows.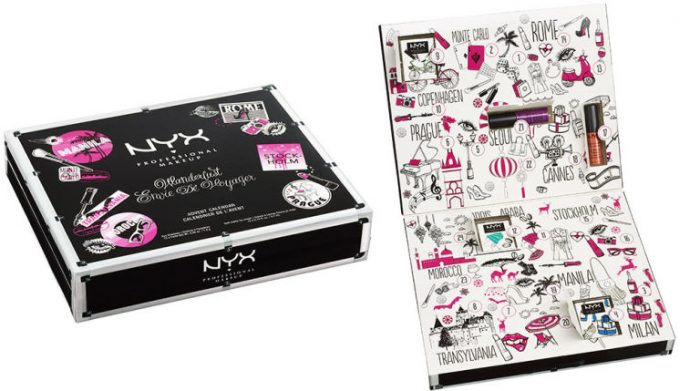 The Body Shop has cunningly created 3 Advent Calendars for different budgets. All 3 contain 24 days of Body Shop goodies.
24 treats with a combined value of £230 from brands like Too Faced, Tweezerman and Eve Lom

24 Bare Minerals products including mini mascara, powder, lip gloss and a keychain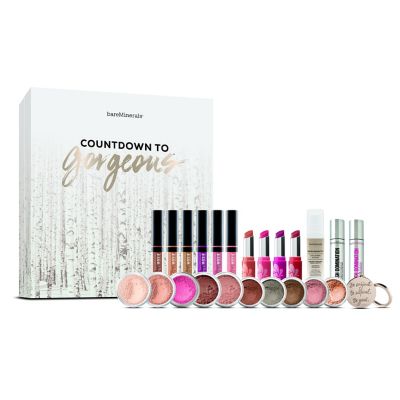 Surprisingly still available to order online and collect in store as Boots Advent Calendars normally go super fast. This one contains luxury products from Lancome, Yves St Laurent and Ralph Lauren among others.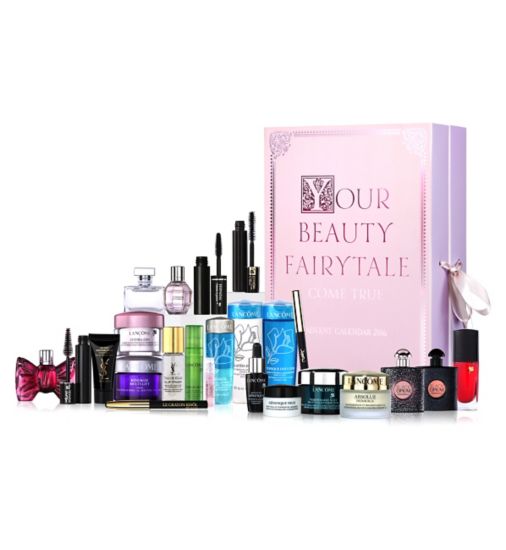 24 days of little Molton Brown treats that will make you feel like you're staying in a posh hotel.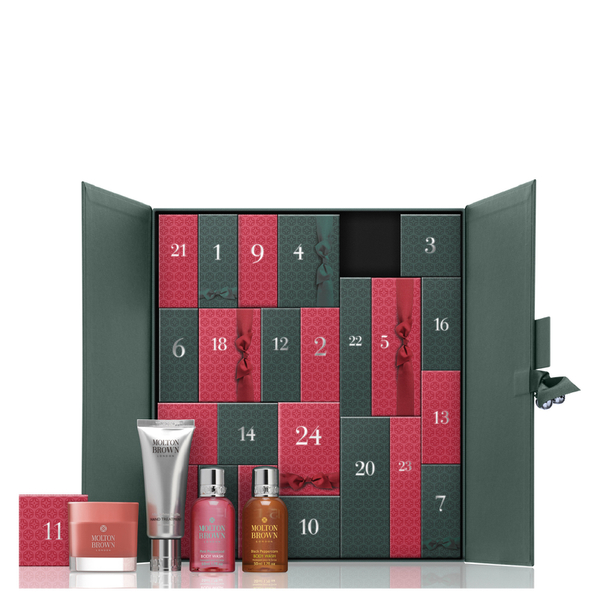 If you know someone who REALLY loves you (and is rich), or you just have lots of money, then opening the doors on an Estee Lauder Advent Calendar is definitely the way to spend December.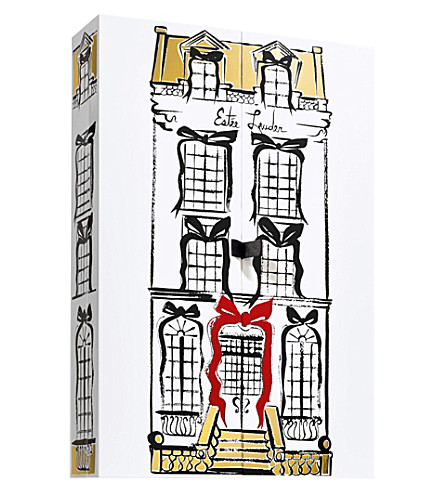 Yeah, that's right, jewellery got in on the advent act too. If you're a sucker for necklaces, charms and brooches, this one's for you.
A charm bracelet and 24 charms to collect over December. Something a little different, and pretty cheap all considering!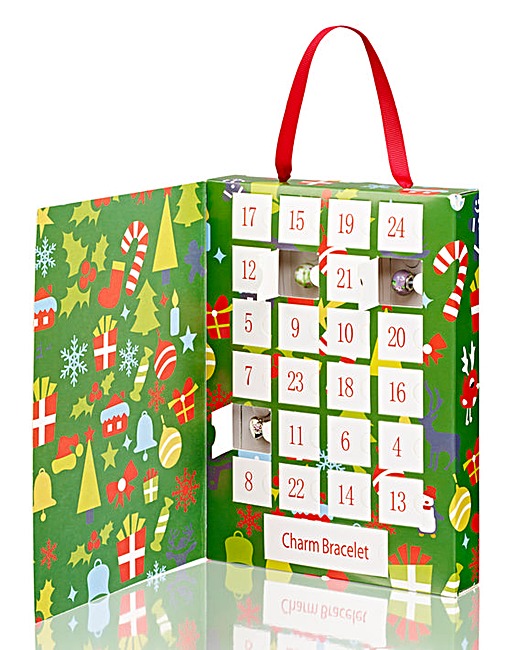 12 pairs of earrings 5 necklaces, 5 bracelets and 1 matching necklace and bracelet set make up the contents of this advent calendar. I'm not sure what the quality will be like for £20, but it'll be fun to find out.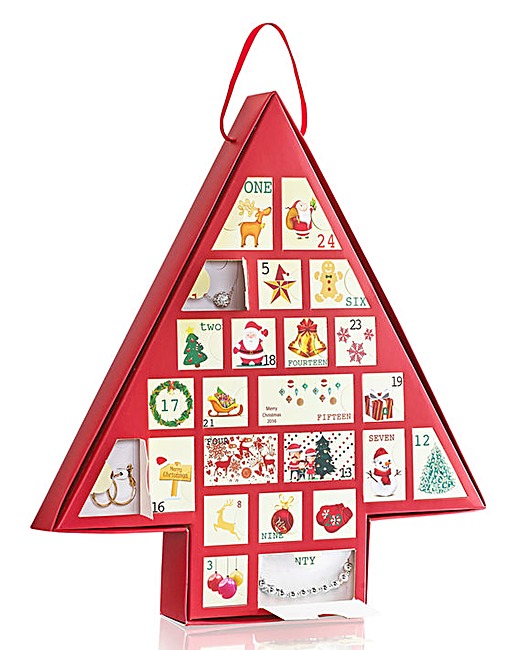 Taking a step up in the world with 24 Johnny Loves Rosie pieces in this advent calendar containing gold and silver plated pieces.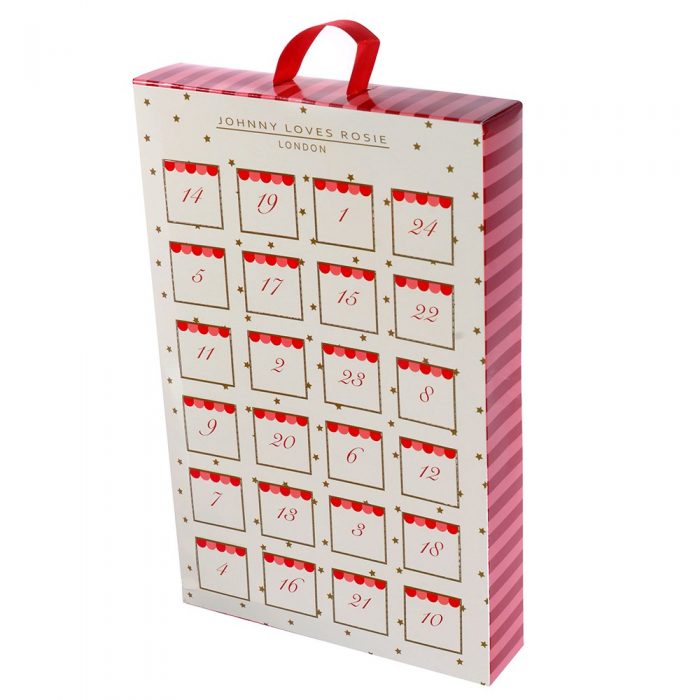 Another advent calendar with charms, but taking a step up in price and quality. This one contains and necklace, a bracelet and 22 charms made from sterling silver and gemstones including Swarovski crystal, lapis lazuli and rose quartz.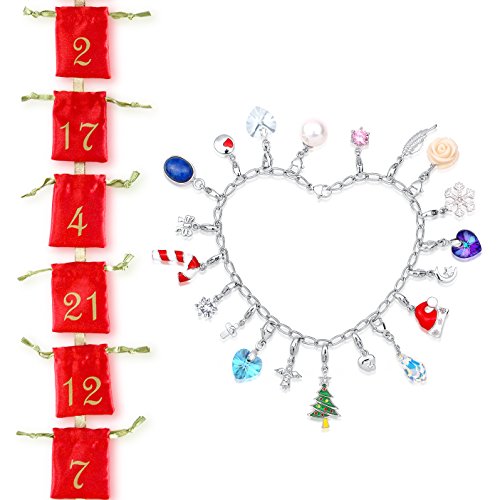 Because there isn't enough alcohol around at Christmas anyway, better treat yourself to an advent calendar with booze in. It's like chocolate for grown ups.
Contains 24 beers from regional brewers all over Germany. "Perfect for your husband" in their words, though they do graciously add "as well as every lover of beer", so I am allowed to drink it after all.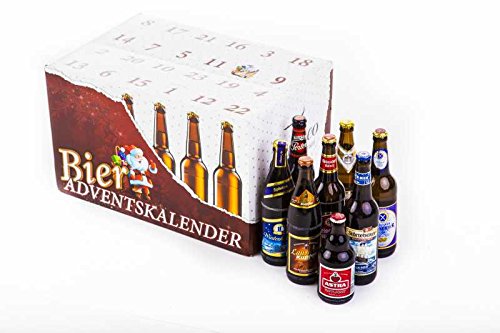 Another one that's reduced, hurrah! Containing 24 craft beers from all over the world, a craft beer tasting glass and includes free delivery.
24 mini bottles of wine including Prosecco and Port. Would it be wrong to open all the doors on one day?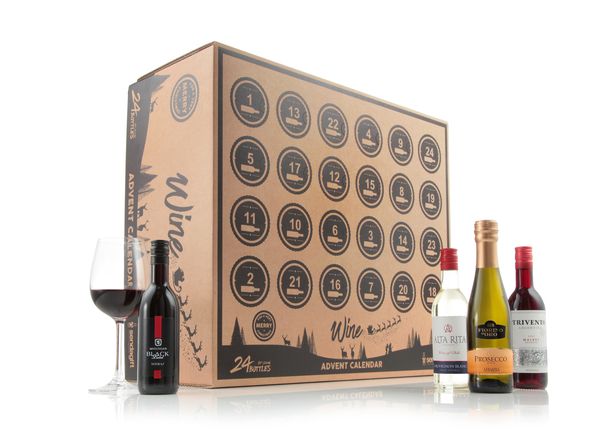 Another craft beer calendar. I would call the packaging on this one "classy" rather than "festive".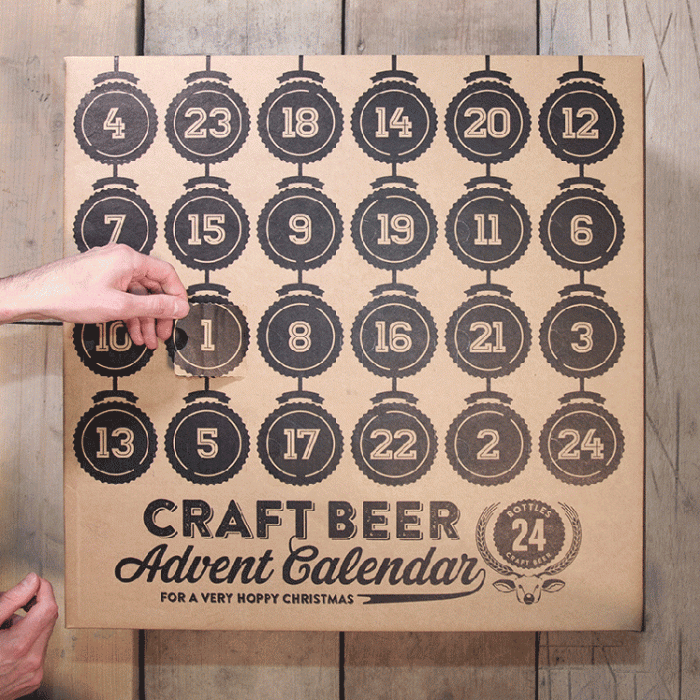 Chase do some lovely flavoured liquers, vodkas and spirits, and you can get 24 mini bottles of them to make festive cocktails with, or just neck neat when you run out of all the other booze in the house. Not that I have ever done that. Obviously.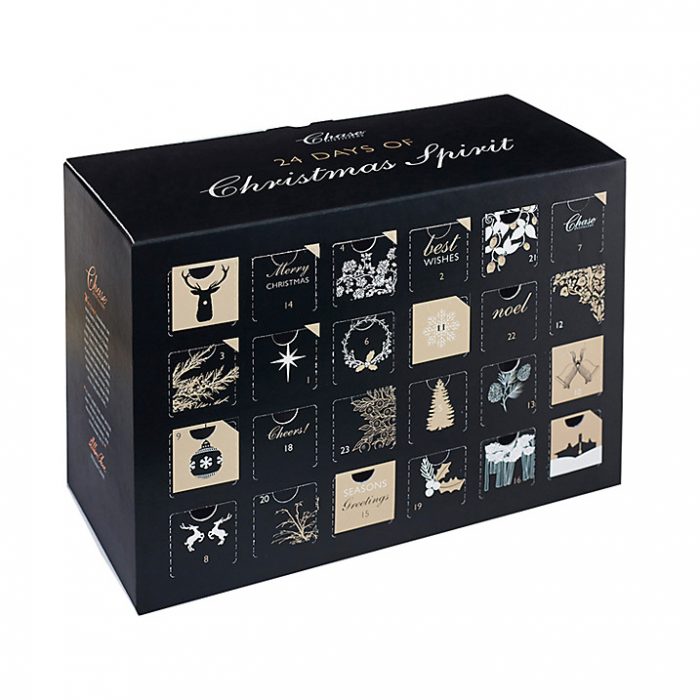 I'm not going to list these all individually as there are SO MANY, but Master of Malt is the King of booze advent calendars. Ranging from £99.95 for vodka, up to £9999.95 for some very rare and expensive whiskies, but averaging around £150 ish for 24 miniatures of fine booze.
So, we might not all want to spend December necking mini bottles of booze. Maybe a nice cup of tea is more your thing? Well never fear, the advent calendar world has got you covered too.
I think these are kind of lovely, because you can get up and have a different cup of tea every day.
25 Organic teas and infusions. They are pyramid bags, with a black or green tea base and assorted festive flavours.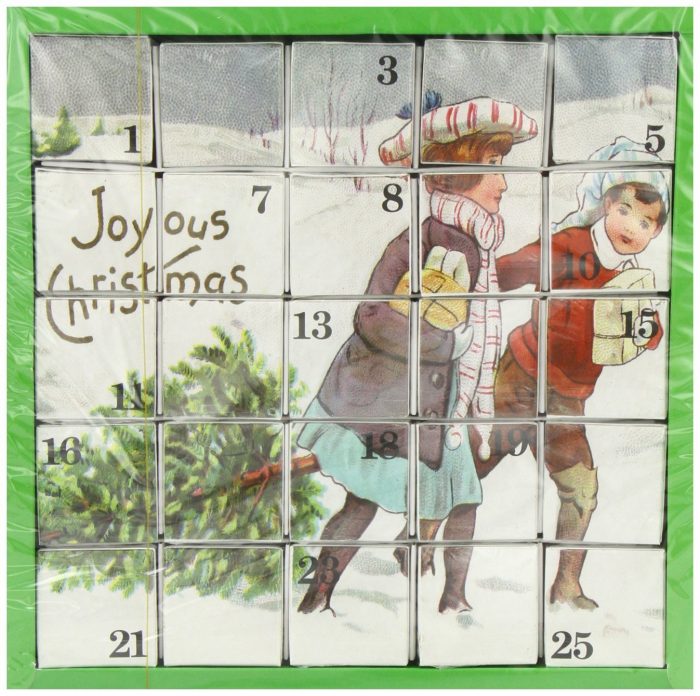 Yes, I've tracked down 2 from the English Tea Shop, not sure why. But with flavours like spicy pumpkin and candy cane it probably bears repeating. I guess it depends on whether you fancy the traditional design, or the slightly funkier look of this one.
If you want to feel fancy (and I do love to feel fancy) then a fresh cup of Fortnum & Mason tea every day in December should do the trick. With teas and infusions including Rose Pouchong, Darjeeling FTGFOP, Royal Blend & Moroccan Mint in silky pyramid bags.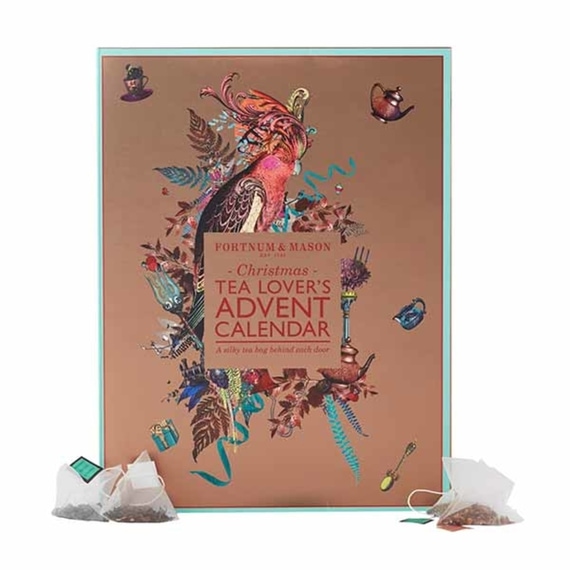 Not a fan of tea? Never fear, Perkulatte have produced a coffee advent calendar with 24 bags of artisan roasted coffee. Each bag contains 20g, just enough for one cup.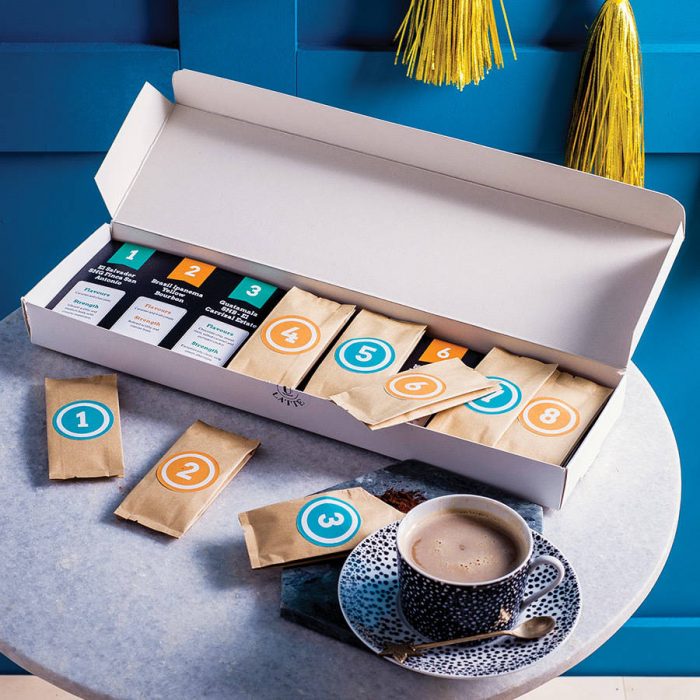 This coffee advent calendar is by Imperial Teas. 25 freshly roasted coffees, including some rare blends. There are also a couple of bumper bags in there that will make enough to share so you can make your other half a cup as well.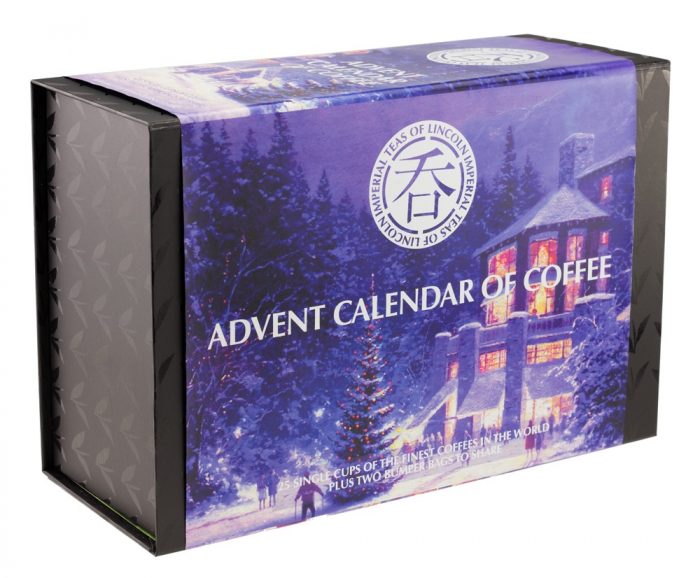 A delicious loose leaf tea for every day in Advent. Also comes with a fine mesh ball strainer to make them in. Each tea is individually packaged to hang on twine with mini pegs.
So, I thought I'd more or less reached the end with Tea and Coffee, right? No way. There were a few random, uncategorisable advent calendars that I found on my travels that I really felt I wanted to share.
If you like your house to smell nice then 24 scented tea lights from Yankee candles will keep you festive fragranced right up to Christmas Day.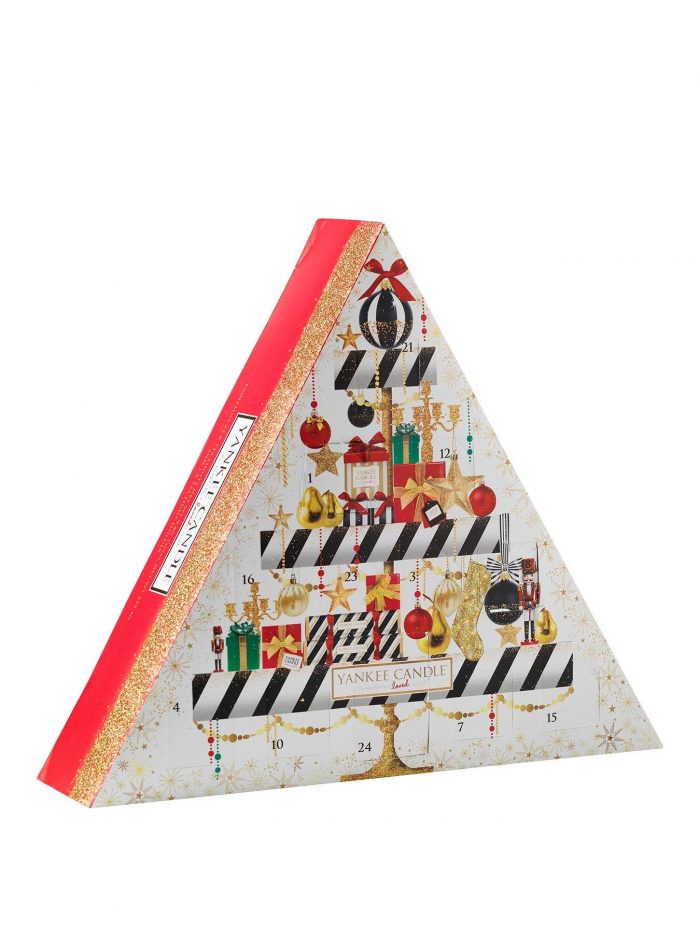 Bearded blokes get an advent calendar of their very own containing 24 sample bottles of fragranced beard oil. I didn't even know you could get fragranced beard oil, let alone 24 different fragranced beard oils.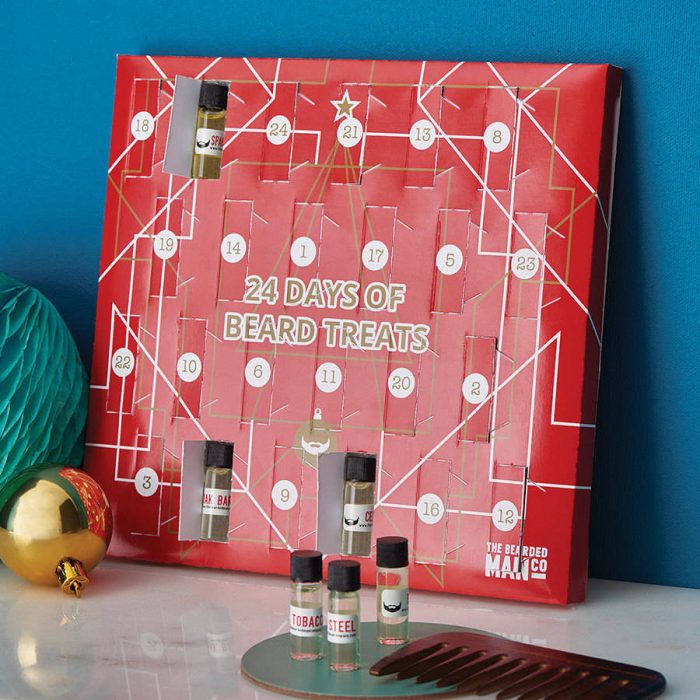 One for the gardener in your life (ie: Not me). This is one of the style of advent calendars where you pin packets to a piece of string or ribbon and it features 24 beautifully illustrated envelopes containing British grown wild flower seeds. I don't know enough about gardening to know if you can plant them straight away or if you have to wait for spring, but it's still cute.
When I wrote this the website said there were only 2 left, but at £349 I'm hoping they won't sell out before I hit publish. This contains porcelain figurines that you can hang on Santas Sleigh as a Christmas decoration.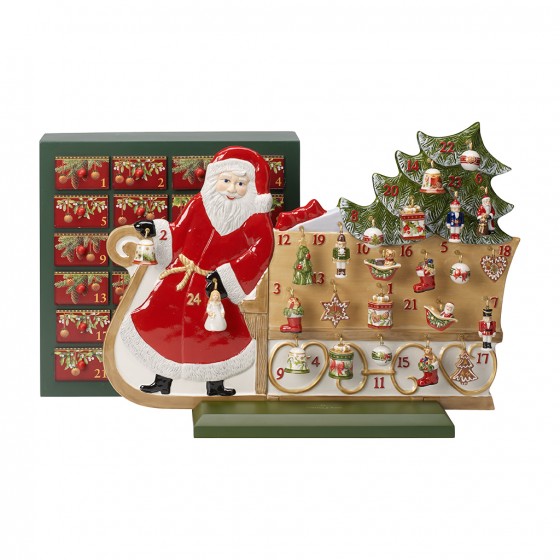 Which is your favourite?