For the nosey among you, today I'm sharing how I do my make up.
This isn't the fancy make up with contouring and eyebrows I spent ages on and blended eyeshadows that I might do if I was going out. This is the basic every day make up I do when I roll out of bed with 20 minutes before I have to leave the house and want to look vaguely presentable.
It takes me less than 5 minutes to do. The video, when we get there, is 7 minutes long AND some bits are speeded up, but on a normal morning I don't stop to chat to my mirror every few seconds (or do I?).
The catalyst for me coming out of You Tube hibernation after 8 months and finally making another video was a company called Sixplus who sent me this gorgeous set of black and gold make up brushes. A welcome replacement for my current set that is about 5 years old and very well used.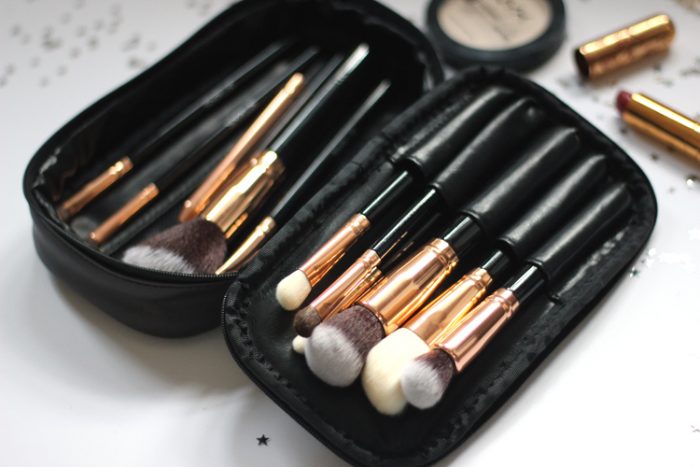 The brushes are great quality, with wood handles and are lovely and soft. Personally I love the black, but there is also a blue and gold version.
Also, Sixplus have kindly sent me a code so you can get 25% off either of the sets. Just enter UP6JT54B at checkout.
In the past when I've pulled out a big set of brushes in front of people thier eyes have widened that I use so many. In fact I don't use all of them every day. For every day I use 5 brushes max. A powder brush, eyebrow and eyeliner brush, blusher brush and lipbrush. On other days I might also use a contour brush and a highlighter brush. It's when we get into eyeshadows that all the fun brushes get to come out to play!
My everyday make up these days focuses mainly on my eyes, I use a black powder instead of a liquid liner as it's faster and harder to mess up.
But anyway, enough wittering, on with the video! For quick reference, here are the products you'll find in the video and where you can buy them. Including a new UK stockist for my all time favourite Besame lipsticks!
♥ Younique skin perfecting Concealer ♥ Max Factor Colour Adapt Foundation – Blushing Beige ♥ Nyx Finishing Powder – Banana ♥ HD Brows compact (SIMILAR) ♥ Thick & Fast Mascara ♥ Bourjois blush – Rose de Jaspe ♥ Besame Lipstick – Dusty Rose ♥
Apologies for the light at the end, I had it all set up perfectly, then the sun decided to move half way through. This is why I don't do video, you can't just do it 50 times and pick the best one like you can with photos!