Oooh yeah. Christmas is coming and it's time for Christmas Cocktails!
I decided I wanted to make a cocktail that tasted as much like a mince pie as I possibly could. So I started to do some research. I found a few mince pie martini recipes. The first involved me making my own spiced sugar syrup, involving careful boiling of sugar and spices. I discarded that one, because frankly who can be faffed? If there's one thing I can guarantee you it's that any recipes you find on this site will be so simple even I can do them.
Then I tried a variation on another recipe that involved shaking Baileys with mincemeat. They'd added milk, I added extra gin, because, er, just because. However, I don't believe the person who came up with that recipe had actually tried it, because mincemeat contains citric acid and lemon juice, so while it TASTED very nice, it also curdled the Baileys. Then I hit upon another idea. In my cupboard I had a bottle of Opihr Spiced Gin. So I tried it with that. And VOILA! The mince pie martini was born!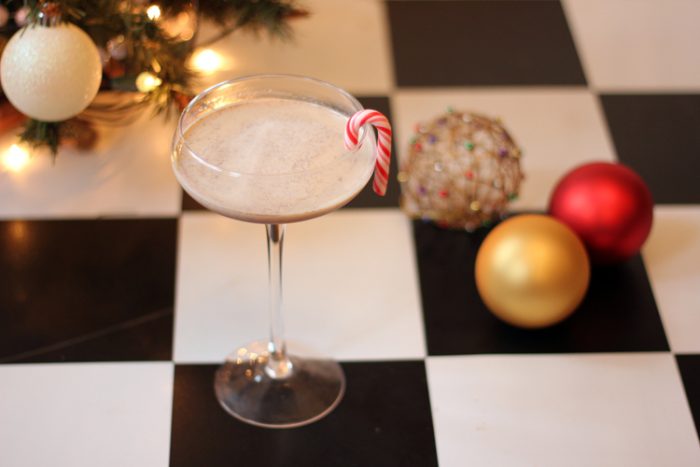 Conveniently 2 days later Opihr sent me some more cocktail recipes, so I cheekily asked them if they could send me a bottle to try them out, and they said yes. This means that I can create yet more festive cocktail recipes, so I'll be sharing another with you next week.
I first found Opihr in a Waitrose, but you can buy it almost any supermarket now. In fact, it is currently reduced to £18 at Tesco!
Back to the mince pie martini. This one is very rich, it's the kind of cocktail you might have instead of dessert (or as well as, if you really want).
It's probably not the kind of cocktail you'd want to serve all evening, due to the richness, but it's a great festive one to greet your guests with at your fancy soiree, if you're having one. Or if you're not, just to drink as a treat while watching Elf.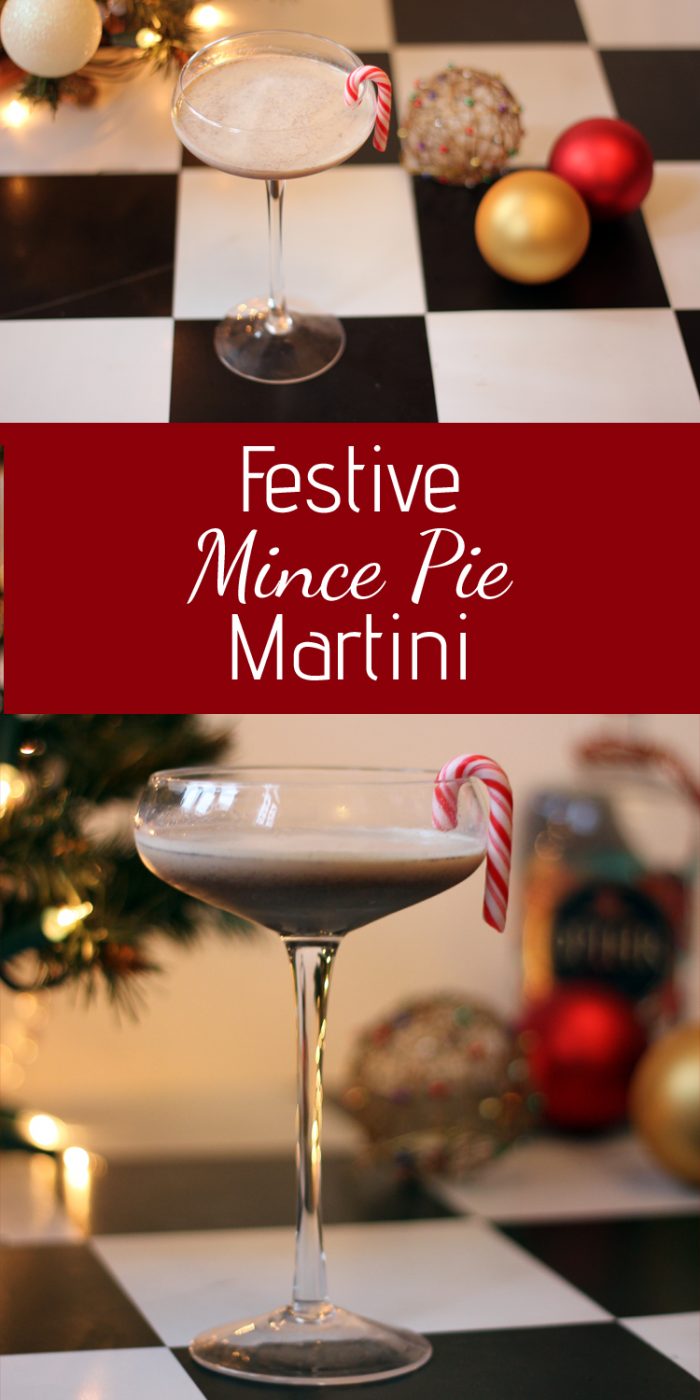 Christmas Mince Pie Martini Cocktail
2 Shots Cream Liquer (Baileys, or the cheaper kind if you prefer!)
1 shot Opihr Spiced Gin
Pinch of All Spice and ground cinnamon,
Add all the ingredients to a cocktail shaker and shake over ice.; Strain into a cocktail glass and garnish with a mini candy cane!