Or trousers, as we call them here in the UK.
Pants just fitted better in the title, and after Friday's "pockets in my pants" discussion the word is on my mind. I am in need of trousers for short legs.
I have long-standing issues with trousers. I think they make me look odd. They are uncomfortable when they cut in across my stomach, often accentuate my wide hips and make my legs look stumpy unless I wear them with high heels, which kind of counteracts the "comfortable" aspect of trousers.
Nonetheless, recently I have been looking to add more trousers to my wardrobe. Not least because I need more options for occasions when skirts may not be practical for some reason, such as occasions when you might be required to clamber over things, or jump on a bouncy castle. To be honest, those occasions don't come up that often, but I think I could do with expanding the number of pairs of non denim trousers that I own that can be worn with flat shoes. I have short legs, so finding trousers that can be worn with flat shoes is harder than you think.
At the moment I own 1. Yes, 1 pair of non denim trousers that I can wear with flat shoes. They are black. I think I should get something a little more interesting. So today's post is basically all the not black, not denim trousers for short legs that I am perusing.
I am quite taken with these. As a teenager I had a pair of tartan trousers that I loved, and in my old age I am quite taken with recreating the look. They have a high waist, so won't be too uncomfortable, and a 27″ inside leg, which means I can definitely wear them with flat shoes.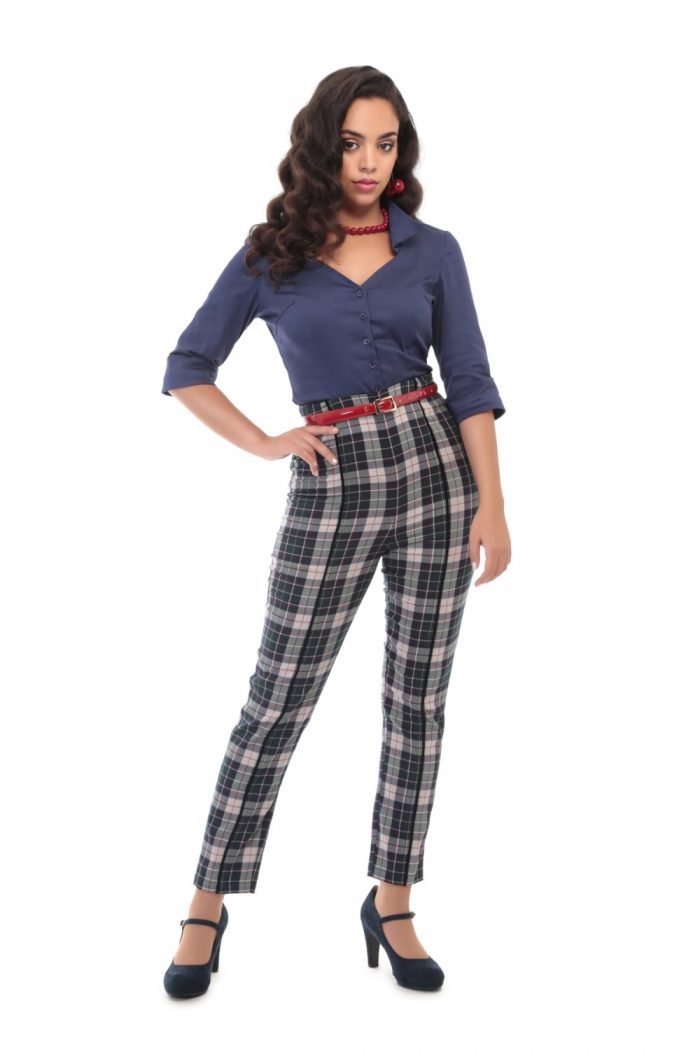 My little rock n roll heart wants a pair of leopard print trousers SO MUCH. Like SO MUCH. These are also absurdly cheap in the sale. Sadly the inside leg is also far too long, but maybe I can take them up? Or, more likely, get someone else to take them up for me.
These are from the ASOS petite range, so should be fine in leg length. I'm thinking gingham could be quite cute for Summer with open toed shoes.
These are a similar style to my black ones, so they should fit. Forest green is a bit different from black, but still pretty understated. These could actually be a very versatile addition to my wardrobe!
Bengaline is a pretty forgiving fabric, so these should be comfortable. The waist looks like it might be a little low, but the leg length should hit the bottom of my calf/top of ankle, so a good length for wearing with flat shoes.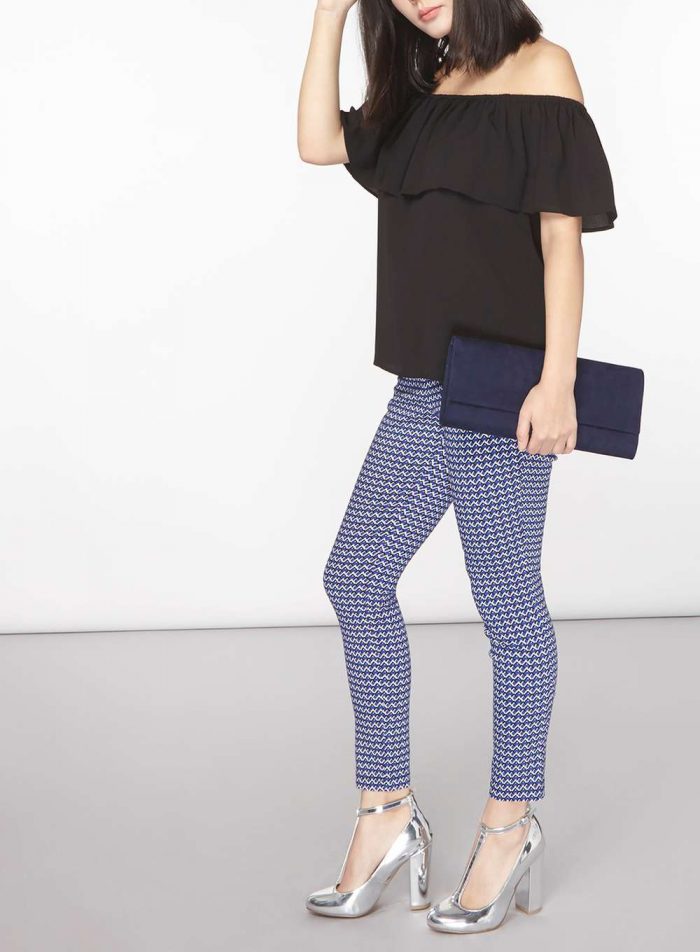 Lovely Boden do most of their clothing with a petite option which should mean that these 7/8 trousers will actually be 7/8 on me instead of regular length. Hurrah! They do several funky prints and some plain colours, though I find myself drawn to these black and white geometric prints. I think the waistband looks a little low, so maybe ones to wear with an untucked longer line top rather than tucked in.
Do you have short legs?
Tell me, where do you buy your trousers!?