I'm not frightened of a cliche.
I don't wear a lot of pink, or pastels, but tell me it's Spring and everything I have comes out of my wardrobe immediately.
Actually, somewhat typically, on the morning I decided to wear all these spring pastels and take some photos, the glorious sunshine we've been having decided it was time to hide behind the clouds. It came out around 1pm, just as I got home. But hey, I took the photos anyway, because there's no point in wasting some glorious spring pastels and a pretty cobbled street, is there?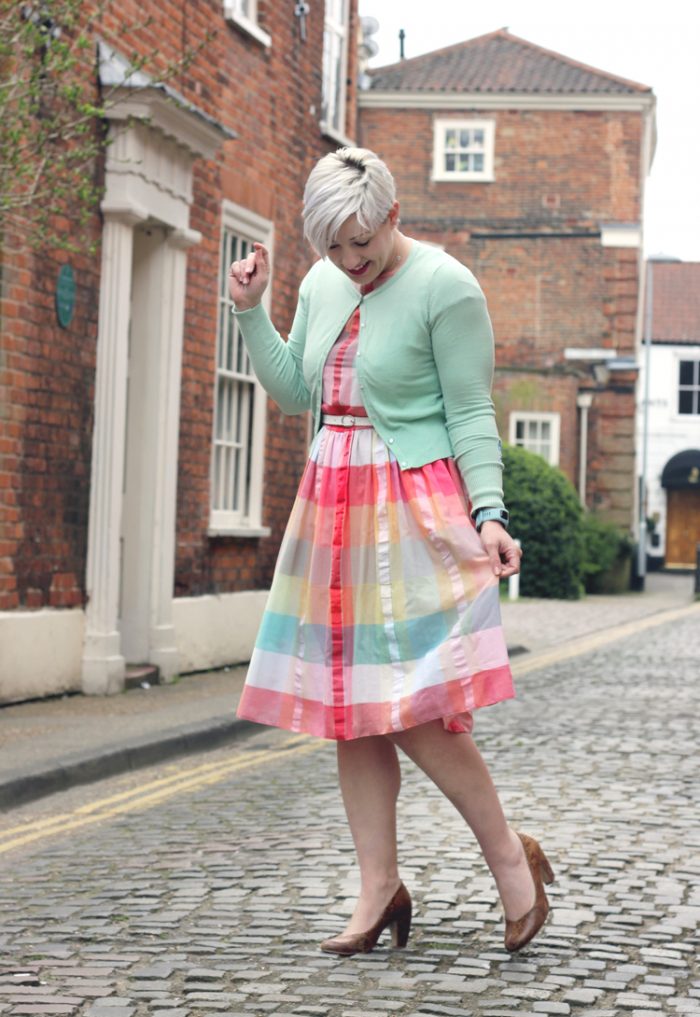 This particular pastel frock is vintage 1980s. It's getting a bit old now. The fabric has started to tear a little under the arm and I don't think it's really mendable. Still, with a cardigan it still has plenty of life left. I did briefly wonder if I could turn it into a skirt. Then I remembered that no, I definitely couldn't do that as it would require me to able to sew, so I'm sticking with the cardigan option for now.
The dress has been on the blog before alllll the way back in 2013 when I wore it with a petticoat and pastel pink hair, and that pair of Rocket Dog platforms that I wore to death and really miss. Sob.
There's no petticoat today. Mostly because the one I wore back then needs new elastic and I'm only fractionally more likely to get around to that bit of mending as I am to turn a dress into a skirt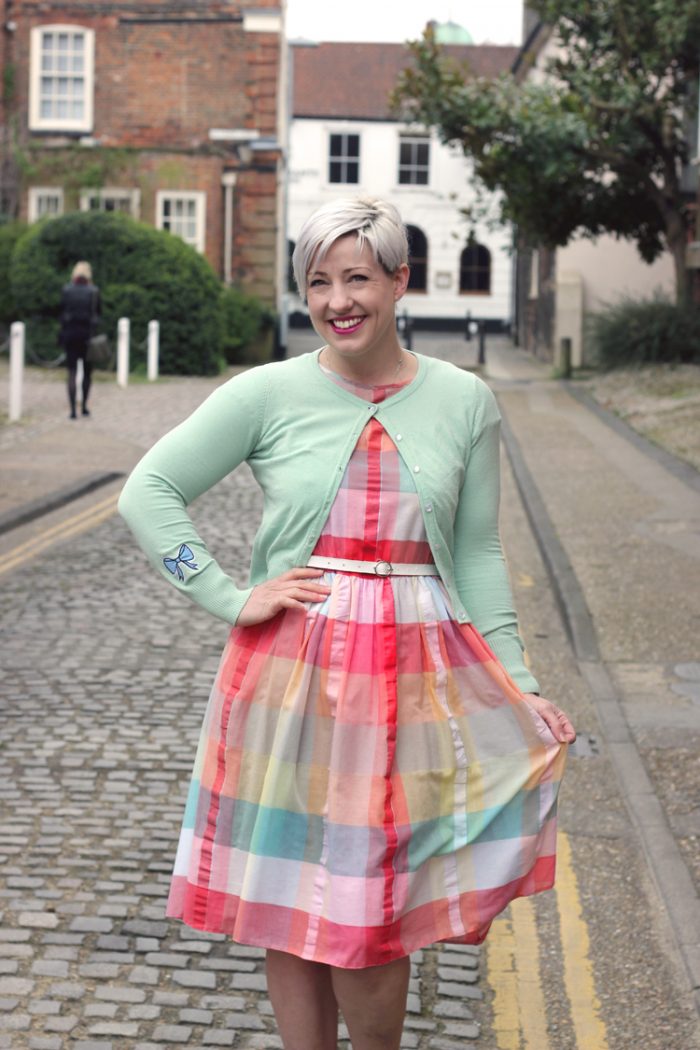 The mint green cardigan with that awesome fox embroidery on the back came from Hell Bunny a few years ago. I did have a look for you to see if it was still available anywhere. It isn't and all that happened was I ended up spiralling into a fantasy Hell Bunny shopping spree and now have a wish list as long as my arm of things I really need.
So, yeah. That was a VERY BAD IDEA.
I am SO ready to start wearing dresses, and not worrying about tights and coats. My Summer dresses are  calling to me so fingers crossed this fine weather continues, because I'm all to aware that early April in the UK is definitely not too late for snow and icy winds. Neither is July, for that matter, so here's hoping that the rest of the year is all cardigans and frocks, not jumpers and boots.
♥ Dress & Belt – Vintage ♥ Cardigan – Hell Bunny* ♥
♥ Shoes – Office (similar)♥