Hello there! Welcome to April!
I'm a little groggy this morning as one "cheer up" Saturday afternoon pint turned into a few "cheer up" Saturday afternoon pints and now all but 2 of the Wetherspoons CAMRA vouchers that I am supposed to used to drink responsibly over 3 months are gone. Bad Retro Chick.
Todays plans include watching the Boat Race. I love the Boat Race, and over the years Mr Chick and I have managed to evolve it into a drinking game where one of us is Oxford and one is Cambridge and you have to take a drink every time the announcer mentions your team. It's very irresponsible and I don't condone that kind of behaviour at all. Currently I'm not sure how last nights accidental irresponsibility is going to affect today's planned irresponsibility. Contrary to what you might think if you read enough of these weekly updates we don't actually drink that much these days, so we'll just have to see how we're feeling by 5pm, won't we.
In the meantime there's a whole load of lovely spring sunshine outside to be enjoyed, so I'll crack on and let you know that this week I…..
Had my breakfast in a bun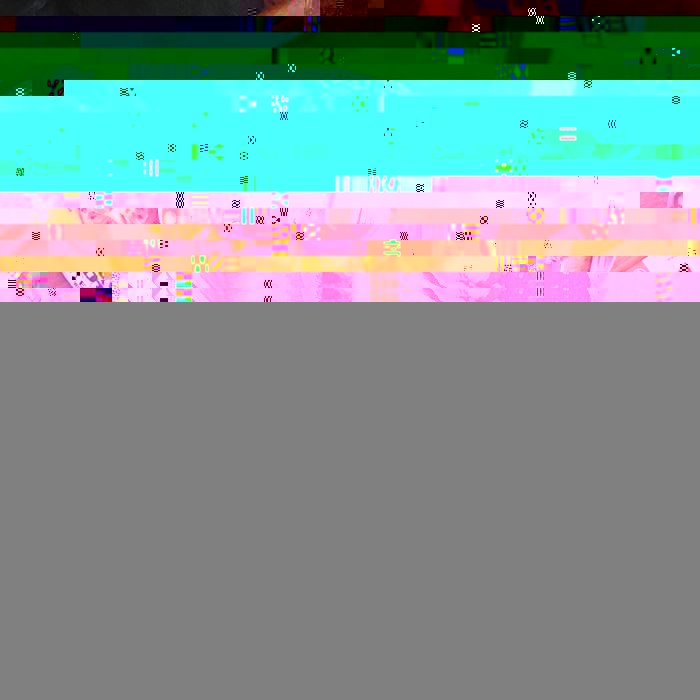 A little while ago we noticed one of our favourite local pubs, The Plasterers, had started selling breakfast (and Bloody Marys) on a Sunday (till 4pm, as is proper for Sunday breakfasts) so we decided to pop in and give it a try. We skipped the Bloody Marys and opted for coffee, but the breakfasts were amazing. Mr Chick had a full English, I chose to stuff as many breakfast foods as I could in a bread roll.
Both were excellent options. We will be back.
Found some boobs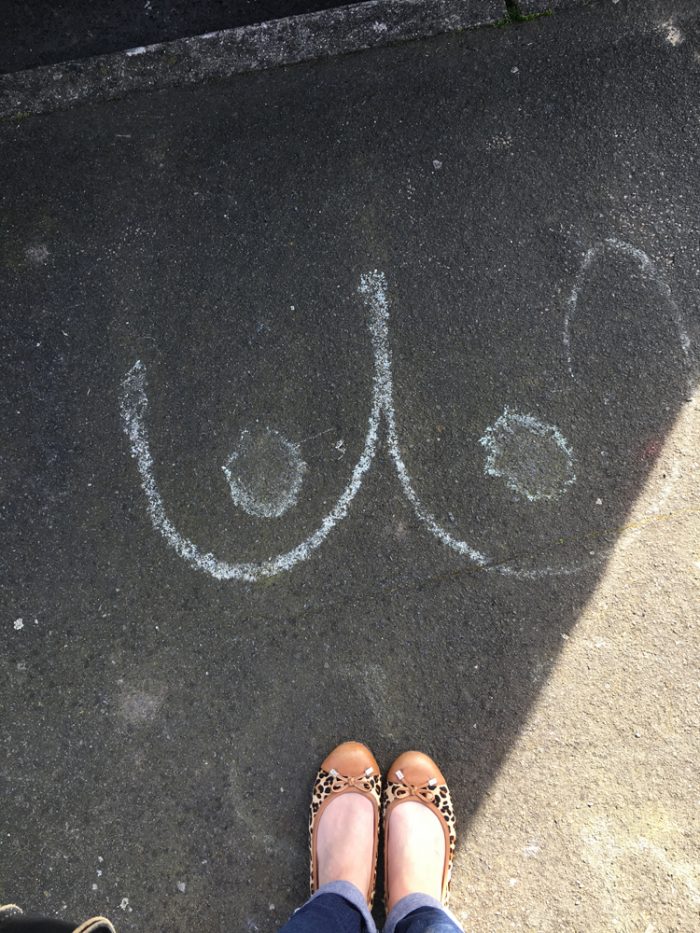 I found some chalk boobs drawn on the pavement.
It made me laugh so I took a photo.
There's not a huge amount of story here, so lets just giggle like the immature folks we really are at the photo of some boobs on the pavement.
Discovered Baileys Chilled Coffee Drinks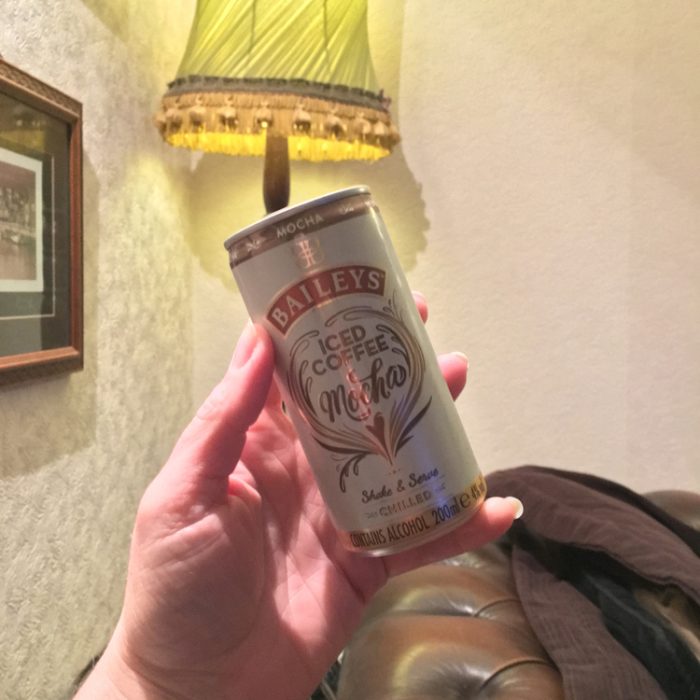 I have long been a fan of iced coffee in cans. Then I went into Tesco and discovered that you can now buy both iced lattes and mochas with Baileys in.
Train booze has been changed forever. (and yes, I know I'm not on a train right now, but I had to try it, and drinks in cans will forever be known as train booze to me.)
Finally tidied my desk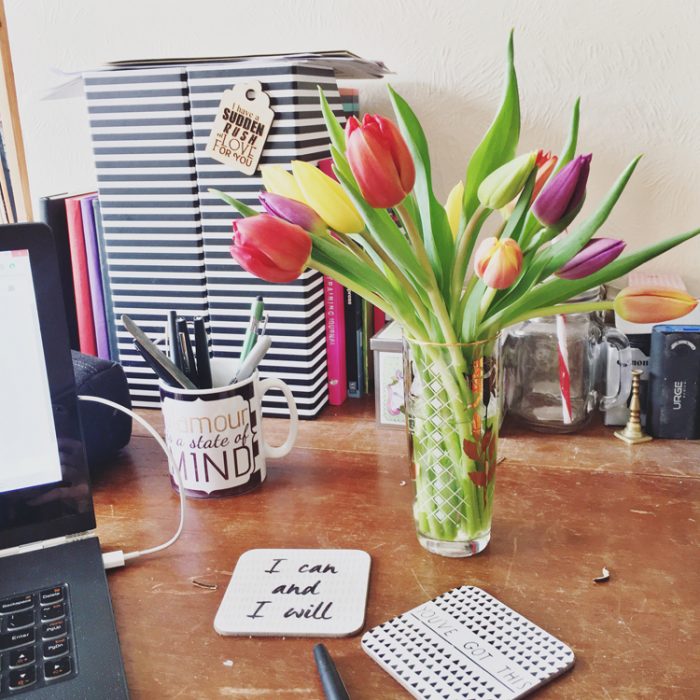 If you read Wednesdays post you'll have been treated to a lovely photo of the piles of paper, coffee cups and broken watch strap that decorated my work space. On Thursday I finally kicked myself into action and sorted it out. I even bought some tulips to make it look all pretty.
Then I took a photo of it and put it on Instagram. I'm a terrible person.
To be fair my "tidy desk" probably still looks a lot like other people's version of a "messy desk", but it's a definite advance on what it was before, I can see the table top for one thing.
Bought some shoes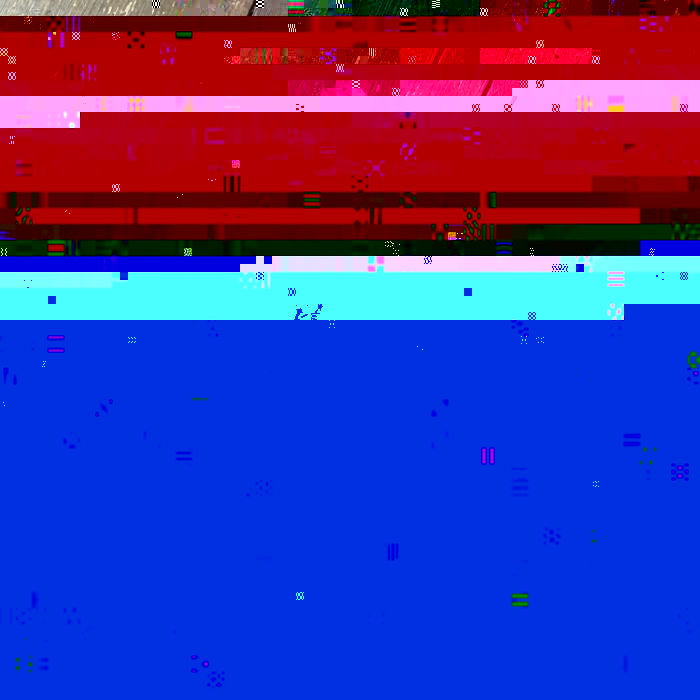 Yes, after 3 months I finally found something on ASOS that I was obsessed enough with to spend my remaining voucher on.
I was so excited for the silver shoes. Then they arrived and they don't fit properly. They are wide fit, and I do have quite wide feet, so I thought they would be fine, but actually they are too high and there is a gap between the top of my toes and the shoes, which just looks weird.
So I am returning them and I still have a voucher to spend and a wish list full of things I am too scared to spend it on in case something better comes along.
Discovered nothing happened in March
Last night I thought this blank chalkboard with "What's On March" written at the top was hilarious enough to take a photo of.
In retrospect it probably isn't. But I've taken the photo now, and it does have pretty fairy lights on it.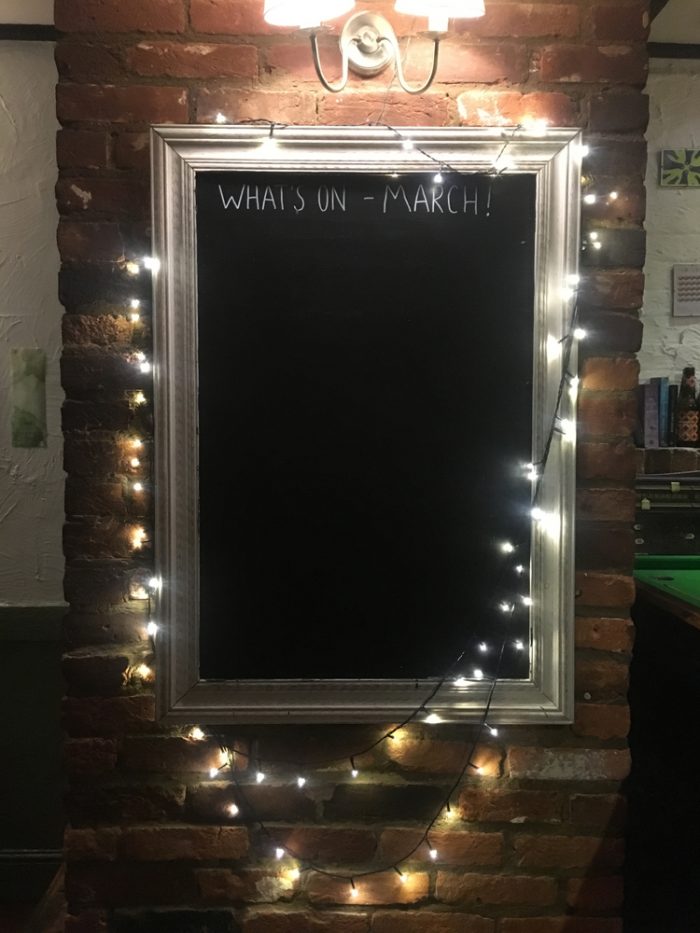 And that was my week.
How was your week?
Related