Milkshakes are lovely, right?
They're even lovelier when you mix them with booze. An alcoholic milkshake is a lovely grown up treat. You could have one instead of dessert, or just as a Summer afternoon treat.
Today I am bringing you a recipe for a rather delicious alcoholic milkshake made with Jack Daniels Honey.
I've been a big fan of Jack Daniels Honey since, well, since I discovered there was such a thing as Jack Daniels Honey.
Mostly I've always just drunk it neat over ice, because it's LOVELY. Then, the other day, some accidentally slipped into my chocolate protein shake when I got home from a Roller Derby game late at night. Ok, it wasn't accidentally, it was totally deliberate and I just wanted to see what it tasted like.
Very, very, nice, was the answer. So I set about creating a slightly more luxurious version, about which no one could ever use the word "healthy". Today I bring you the result.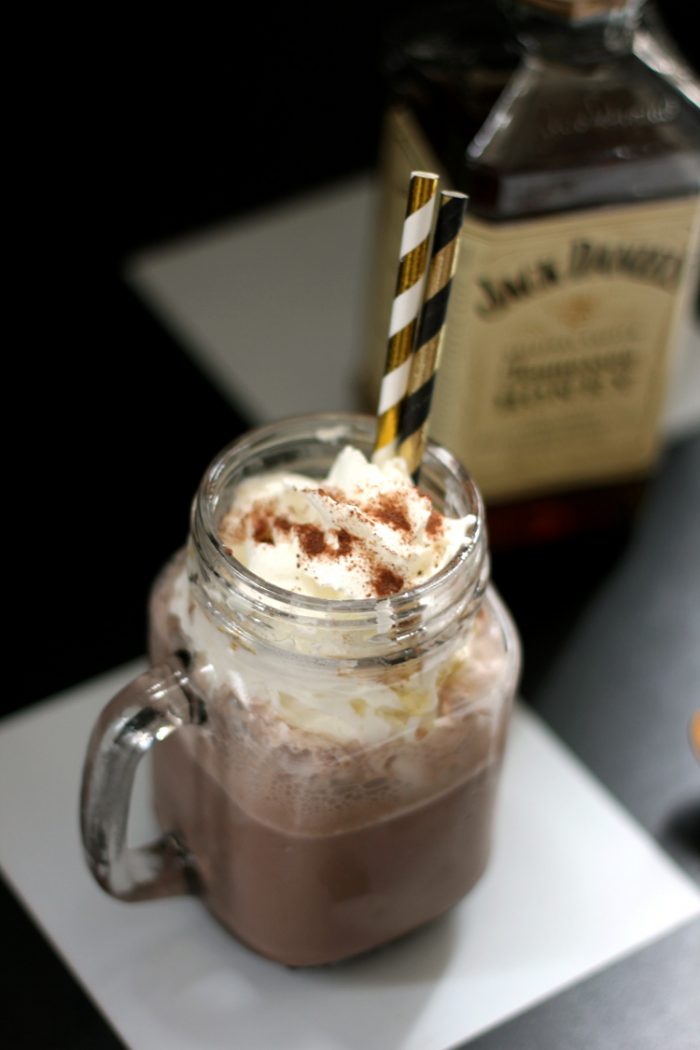 I am calling this the "Oh My Honey!" Chocolate alcoholic milkshake, and I defy you not to like it. Mr Chick, who won't drink bourbon or whisky no matter what flavourings you put in it, drank 2 of these and declared them delicious. So if bourbon isn't your thing, these are still worth a try.
It's the honey flavour from the Jack Daniels that really pulls it all together. In theory you can add any booze to any kind of milkshake, but this combination is definitely a winner!
Ingredients
100g of good quality chocolate ice cream
I have made this with Yeo Valley Double Chocolate and Ben & Jerrys Chocolate Fudge Brownie. They were both good, but Ben & Jerrys took the win as it was slightly more chocolatey.
Approx 200ml of Milk
I have made this with regular milk and almond milk, both work.
50 ml Jack Daniels Honey
Currently on offer in Sainsburys
Squirty cream (optional)
Honey (optional)
Chocolate Powder (optional)
How to…..
Put the ice cream, milk and Jack Daniels Honey in a blender and blend until smooth.
Pour into a glass and top with squirty cream, drizzle with honey and sprinkle with chocolate powder.
The garnish is, obviously optional, but it gives a lovely honey sweetness at the end and if you stir the cream in when you're half way down the drink it becomes so rich you may not want to eat anything else for days.
Enjoy!