I pretty much have Cocktails on the brain right now.
From mid-August till mid-October every year I organise Norwich Cocktail Week and therefore Cocktails are very much at the forefront of my brain.
Cocktails, however, aren't just for drinking in swanky cocktail bars. In the dying weeks of Summer I love to make my own cocktails at home and drink them in the garden in the early evening. It makes a perfect full stop to a long day at work and it's fun to get creative with classic cocktail recipes and add your own twist. There's something about the ritual of creating a cocktail that makes it feel a lot more special than just opening a bottle of wine.
If you like to try adding your own twist on classic cocktails then the classic cocktails page on thebar.com is an excellent place to start. You can filter it by complexity as well as spirits and mixers, so it's ideal to find cocktails to make when you're feeling lazy, or if you want trying something a bit more fancy.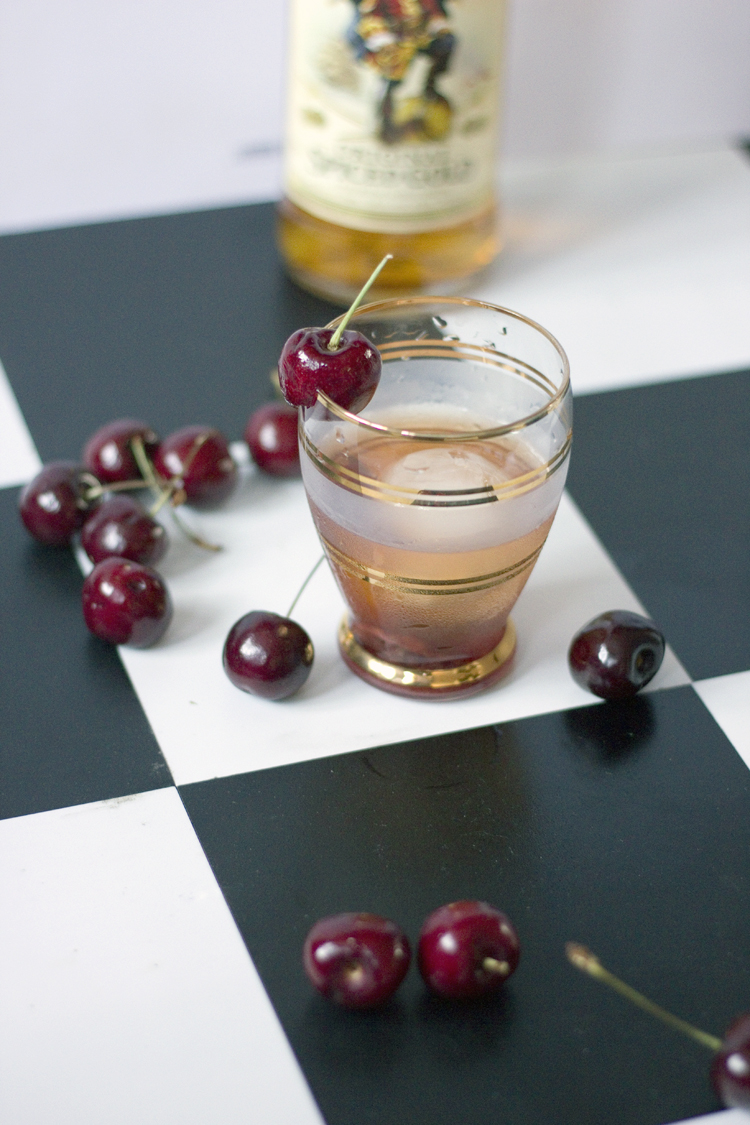 thebar.com asked me to create my own twist on a classic cocktail recipe. So today I bring you a twist on one of my favourite cocktails, The Old Fashioned.
The first use of the name Old Fashioned to describe a cocktail made from Bourbon whisky is in Louisville, Kentucky in 1881. It was said to have been created at the Pendennis Gentlemen's Club in honour of a prominent local Bourbon distiller, who then took the recipe to the Waldorf-Astoria in New York.
When I'm out I often order an Old Fashioned, but I actually don't often make them at home (at home I'm a Manhattan girl!). I'm not really sure why as when I looked it up on thebar.com the basic Old Fashioned recipe is pretty simple. In fact it's even easier than a Manhattan, just muddling together sugar and bitters with whisky and some ice.
Todays recipe is fractionally more complicated, but not much. It uses Captain Morgan's spiced Rum instead of whisky, and a few fresh cherries which are easy to find in the shops in late Summer.
Ingredients
50ml Captain Morgan's Spiced Rum
1 Sugar Cube (You can substitute a teaspoon of regular sugar)
1 dash Angostura Bitters
2 Fresh Cherries
Ice
Extra Cherries to garnish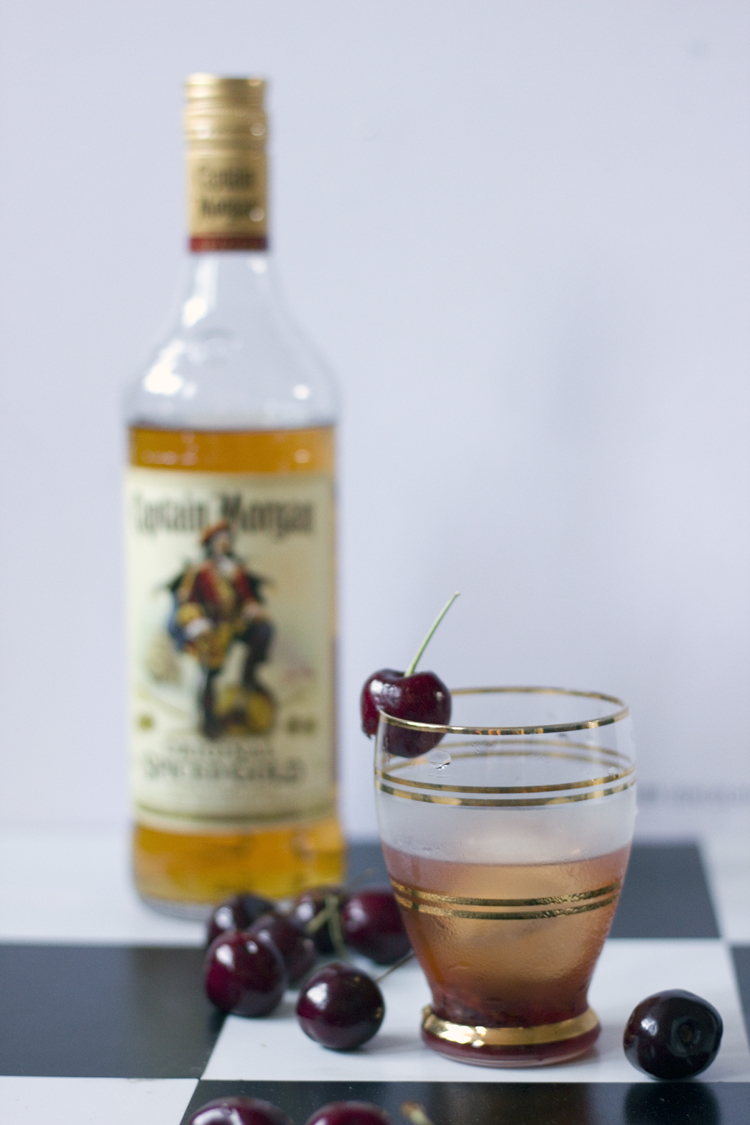 Add the sugar to a short glass and add a dash of angostura bitters.
Muddle together until dissolved.
Add 2 cherries and muddle till squished up and mixed with the sugar.
Fill the glass with ice. (I used one of those fancy big ice balls, I got the moulds from Tiger)
Top with 50ml Captain Morgan's Spiced Rum
Drink and enjoy!
This post was sponsored by thebar.com all cocktail obsessions are my own!