In previous years I would save something like a top ten Christmas jumpers for December. But last week I started having a little browse, and folks, srsly, the good ones are ALREADY SELLING OUT.
In a way I feel like it's a shame that the rest of the world seems to have caught up with the terrible urge I have always had to theme my outfits. I was obviously just way ahead of my time. In another, better way, I think it's completely awesome that I can pretty much buy themed clothing and novelty prints for any situation I care to think of in any High Street shop.
My urge for festive theming doesn't *always* include wearing Christmas tree baubles as jewellery and splashing Rudolf across my chest. Occasionally I like my Christmas theming to be a little more subtle, a splash of glittery stars or an understated print that when you look really close turns out to be Candy Canes.
So, today I have gathered together my top ten Christmas Jumpers for 2017. There's a mix of all out Santa Sequins (the George Christmas tree has velcro baubles people can throw at you. Just saying), and some understated splashes of glitter. So something for everyone.
Scroll to the bottom for links to clickity click your way to festive wardrobe heaven!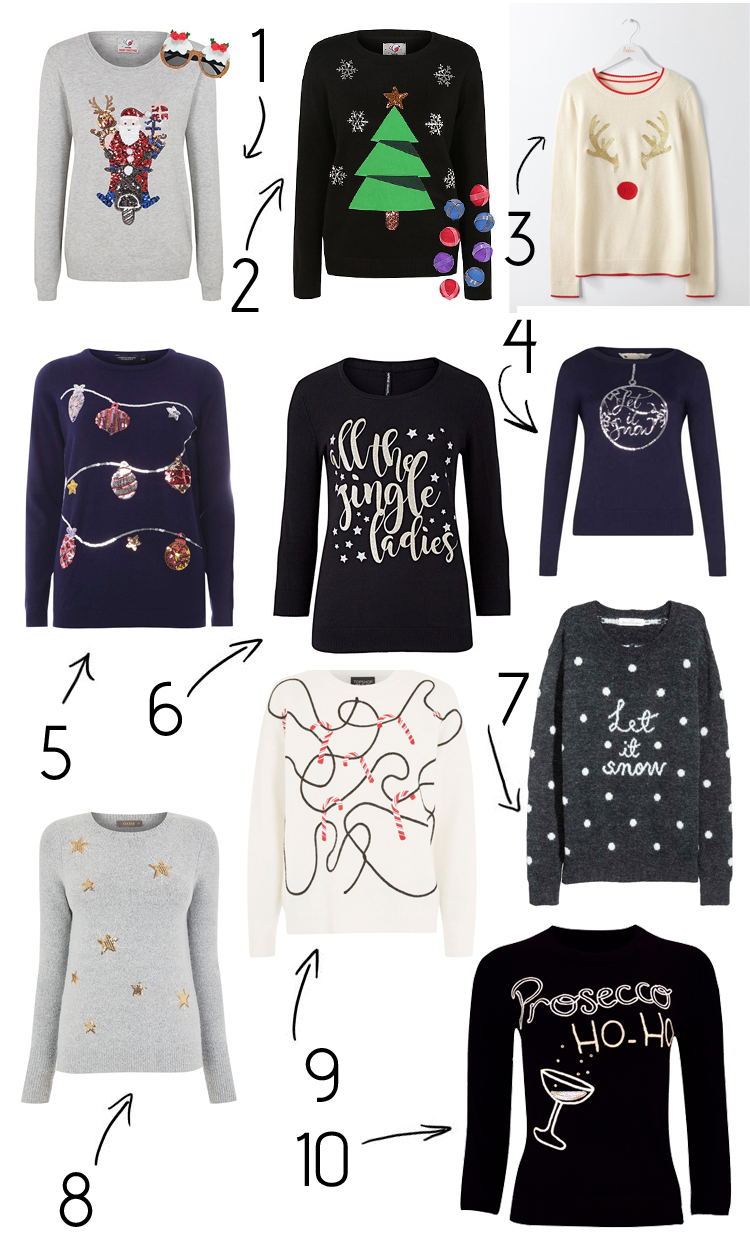 currently £15 off.
Currently reduced from £40 to £24!
On sale for £21 at the moment!