It's cold outside, but it's not cold in my house, so I felt a bit silly standing in front of the fireplace taking these photos, but I felt like I should go with a consistent 12 Days of Christmas Outfits theme, so here we are.
I think today's outfit is what Mrs Claus would wear if she was a young and stylish Mrs Clause heading out for a glass of mulled wine and a spot of shopping.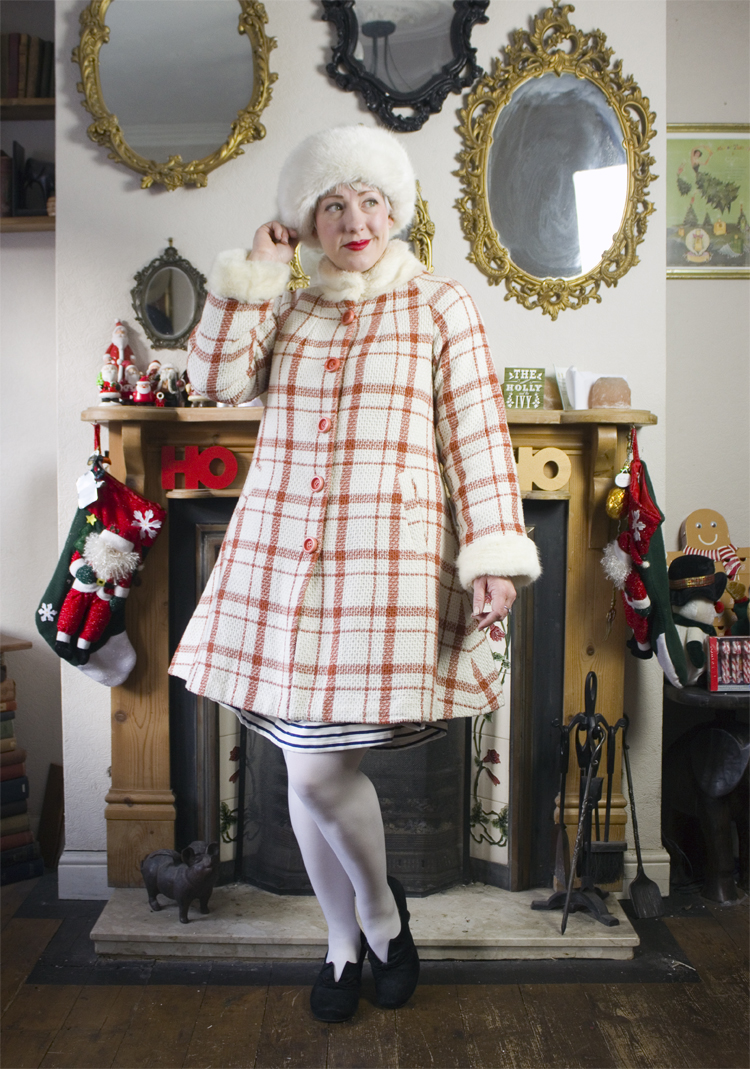 Again, there might not be novelty prints and Candy Canes in this Christmas Outfit, but anything featuring this amount of white faux fur has got to go in the festive outfits box, right?
I've had this hat from Helen Moore a few years and it's like the opposite of this dress. The tropical vintage dress has about 1 day a year where it is warm enough to wear it. This hat gets one day a year where it's cold enough. I feel like a Snow Queen in it, and it's amazing, but it does give me a hot head if I wear it on a day that's not quite nippy enough, or if I hang around in my house wearing it with the central heating on. But who would be that stupid?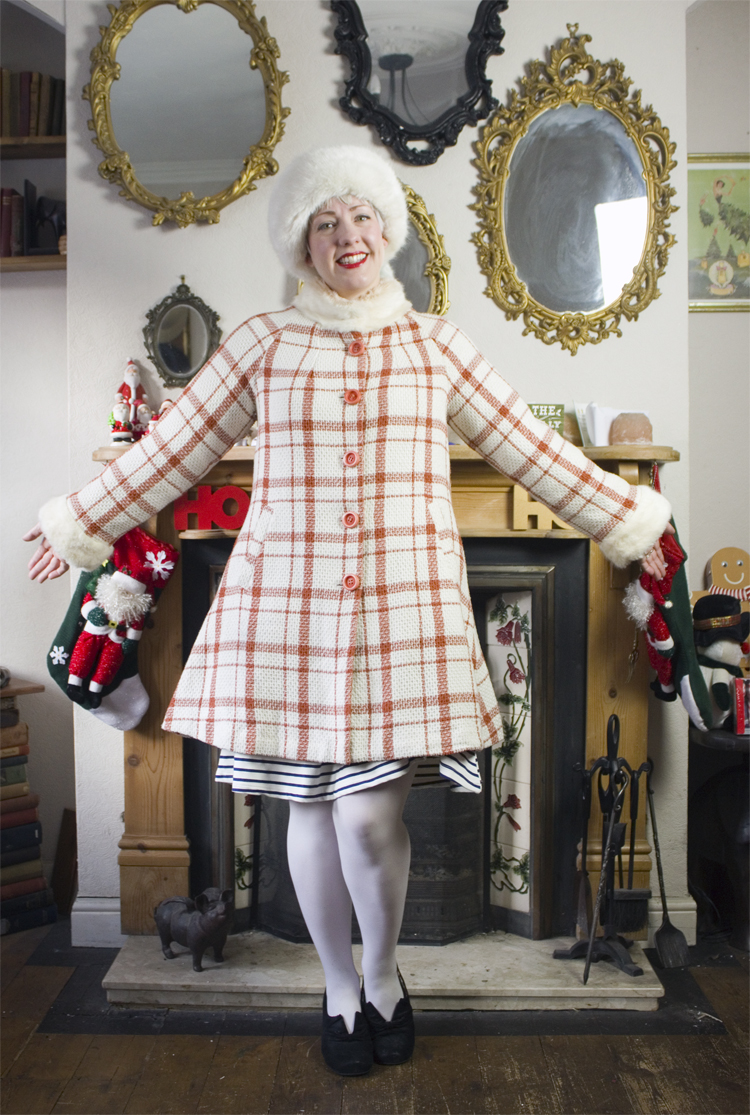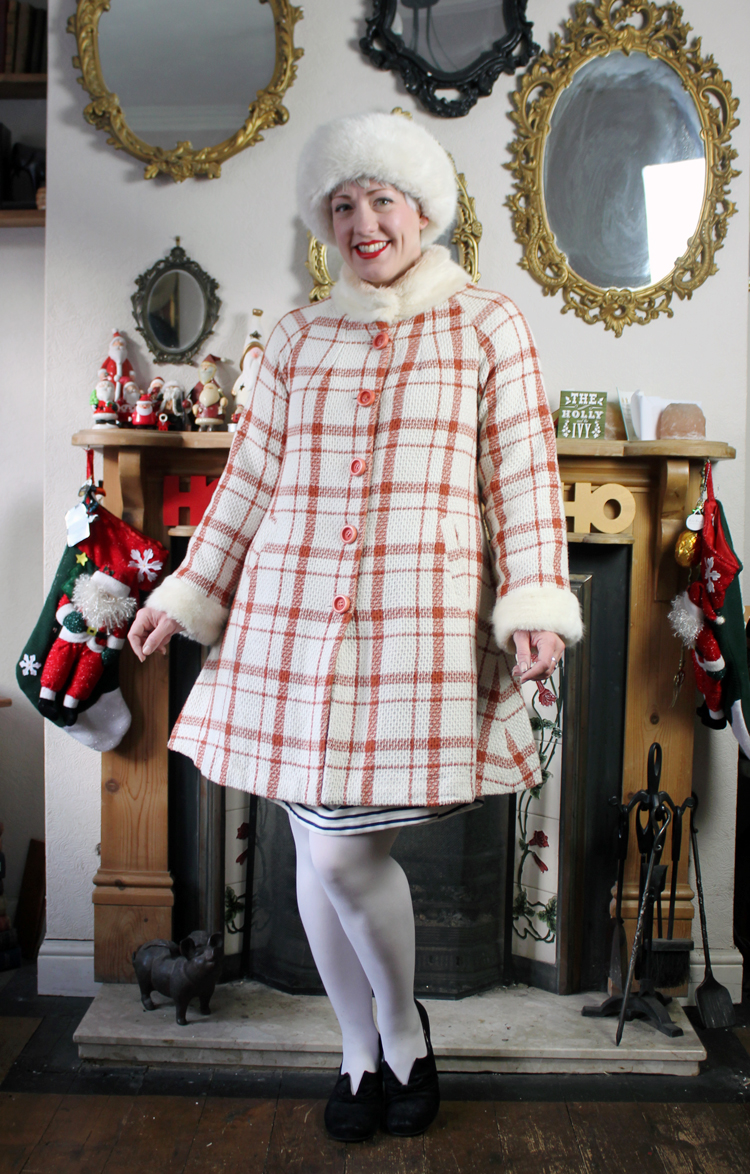 We're 6 days in and I've had very few repeats yet. This really does make me concerned for the amount of festive attire I own, though in my defence I think some of these are merely cold weather outfits given an extra festive boost due to the fact that Christmas is often cold.
Tomorrow is the last posting day for Mr LLLs shop, so we're heading out to a pub quiz for a drink, this means I have planned a fair bit of glitter and festivity in tomorrows outfit, so we have that to look forward to at least.
Tonight I will mostly be doing yet more wrapping and packing, and painting coal *sob*.
♠ Coat – Collectif ♠ Hat – Helen Moore*  ♠
♠ Tights – Can't remember (similar) ♠ Donna Shoes – Hotter ♠
Related