Ah, the Christmas t-shirt.
This was sent to me by Jolly a few years ago, and then I promptly bought Mr LLL a glow in the dark version and they come out every Christmas, obviously.
It's great when you're feeling festive in a casual kind of a way but it's too warm for a Christmas Jumper.
Except I've kind of ruined the "casual" part of that by teaming it with a red wiggle skirt and black and gold brocade shoes haven't I?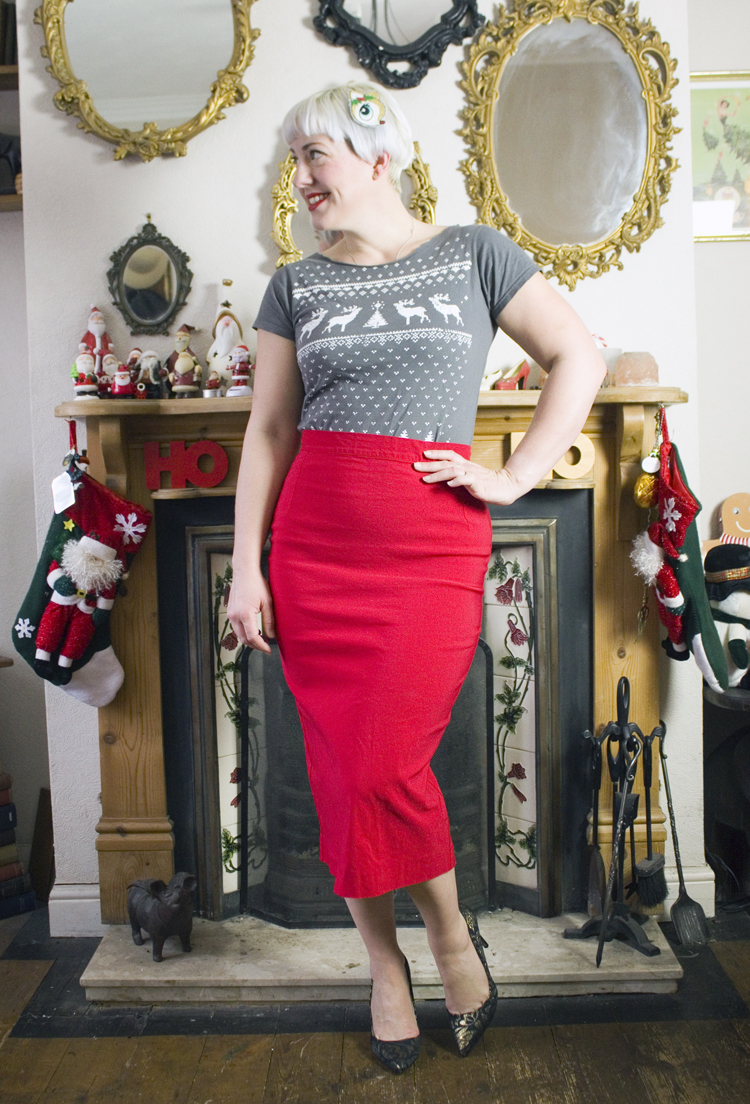 Let's talk about those shoes for a bit, shall we? They were a product of my most recent retail meltdown at the same time as I bought these trousers. I was attempting to spend a voucher that I'd been too freaked out by actual shops to spend since May. So I picked out the trousers, and on the way to the till I saw the shoes. In my size, and half price.
I thought I should get either the trousers OR the shoes. And the shoes are stupidly impractical for someone who already owns approximately 50 pairs of stilettos she never gets to wear.
But they were half price. But I couldn't leave the trousers as they were a far more sensible purchase.
So I panicked and bought them both.
I'm talking actual, cold sweat, panic. It's kind of tragic really.
And then I said I was going to return them, but I think we all know I'm not going to return them. I'm going to keep them and look at them and imagine I go to the kind of glamorous places I can wear gold brocade stilettos (and get a cab there and back).
You can get them on ASOS for actually LESS than half price if you too would like to panic and buy impractical shoes.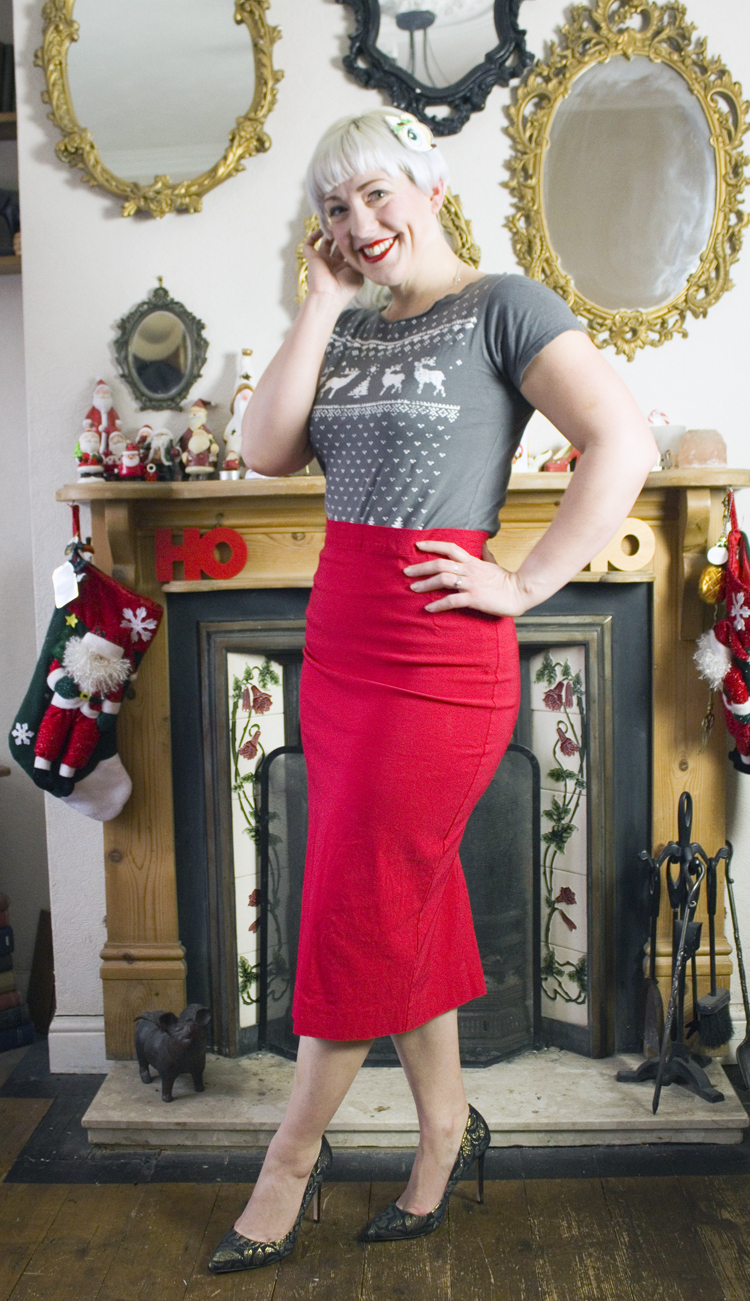 So yeah, gold shoes are festive, Christmas t-shirts are festive, and that cute Christmas deer hair clip is definitely festive.
So festive outfit number 10 for Christmas Eve Eve is a go….
♣ Christmas T-Shirt – Jolly* ♣ Retro 50s Pencil Skirt – Pretty Retro* ♣
♣ Gold Brocade Shoes – Faith ♣ Hair Clip – Don't know! ♣