Hey there! I hope you're all having a lovely Christmas Day?
If you're stuffed with food and sat in front of the TV randomly browsing Facebook and this happens to pop up then welcome to the final outfit in my 12 Days of Christmas Outfits, it's entirely possible you may be wearing something similar to my final outfit.
I LOVE to get a bit dressed up on Christmas Day, and I shared my planned Christmas Day outfit earlier on. That meant that I didn't have an outfit to share on the final day of my 12 days. Then I realised that I did because let's face it, that Christmas Day outfit is probably going to last for about 3 hours in the space between breakfast and that post-lunch period. What I'll most likely ACTUALLY be wearing for most of the day is this.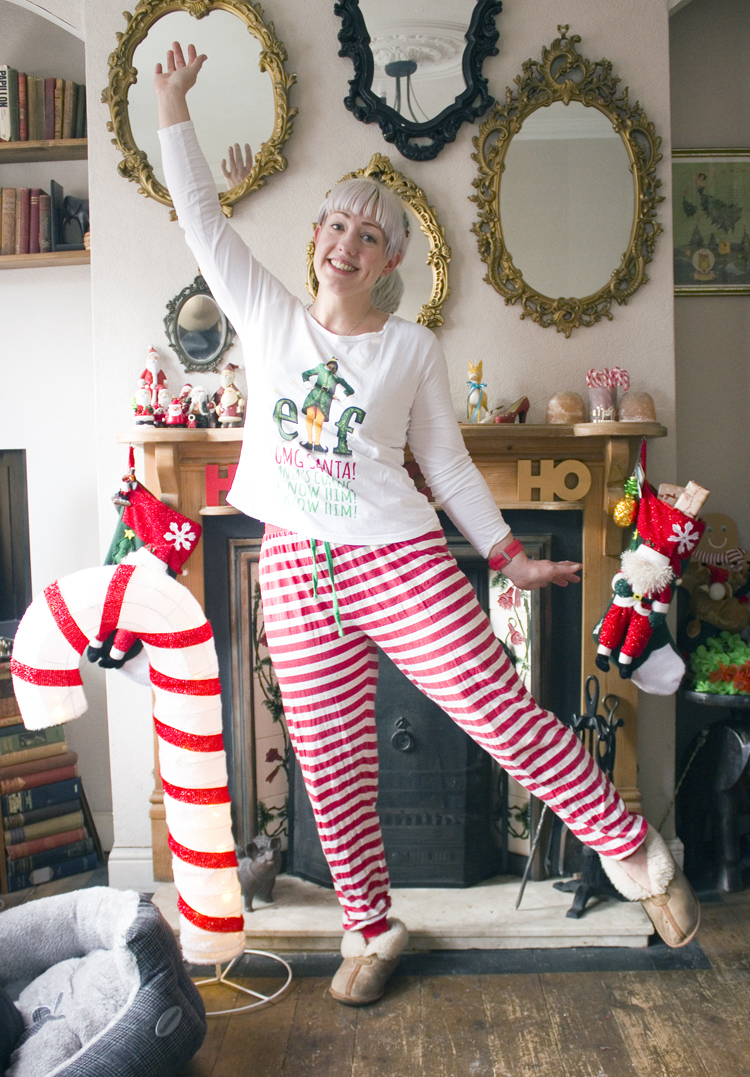 Yep, those are Elf pyjamas. I bought these in B&M last year, but JD Williams has a similar set, though the leggings aren't as cool.
When deciding what pyjamas to wear for Christmas Day I realised that disturbingly I probably have enough Christmas pyjamas to do a 12 Days of Christmas Pyjamas series, I probably won't though.
I have Christmas tartan, Christmas daschunds, Christmas Scotty dogs and Christmas reindeer. Today's winners were the Elf pyjamas though because I love those stripy cuffed bottoms.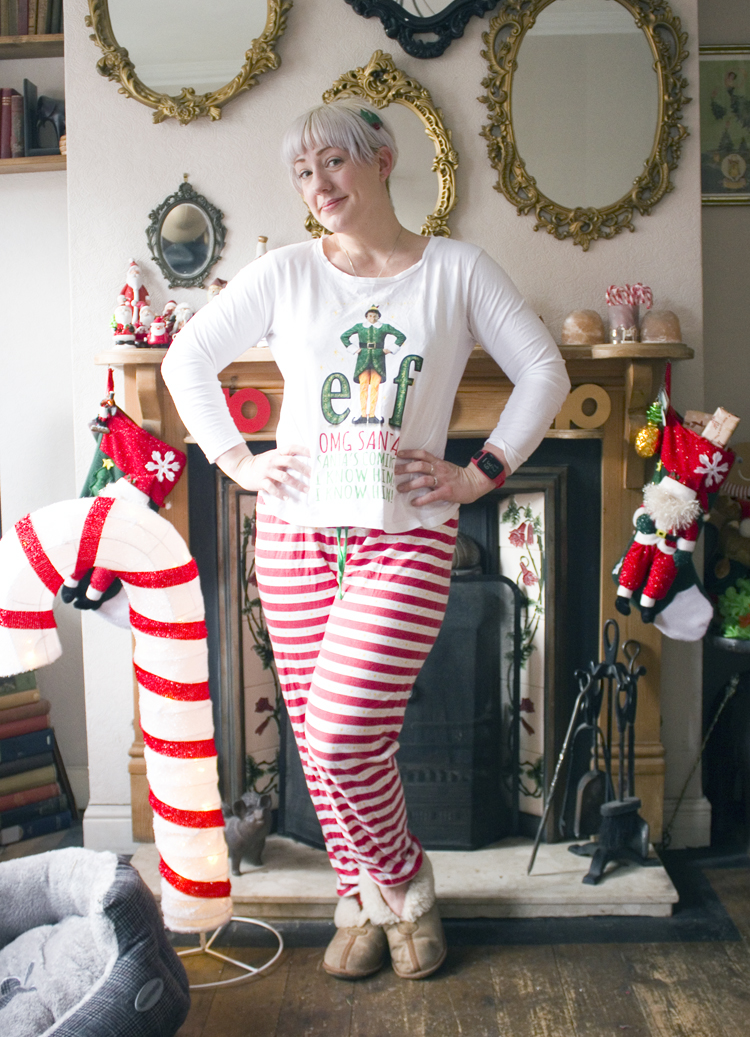 The Candy Cane came from Homebase, by the way, and was a last minute Christmas Eve purchase, it's pretty awesome.
So, I hope you are having a fabulous Christmas Day and that your Christmas Pyjamas are as comfy as mine.
See you soon! xx
♥ Elf Pyjamas – B&M (similar) ♥ Slippers- A gift (similar) ♥
♥ Holly Hair Clip – Siofra Connor Millinery (similar) ♥