Hello there! Happy Sunday!
Today's not entirely gone to plan so far. It started with a nice, slightly snowy, walk in the park and breakfast in a cafe with the Pugs. Then the exhaust fell off our car as we left the car park. Like srsly. We've only had it 2 months.
The car is therefore now with Halfords and we had to walk home in the freezing cold, so we stopped for a warming lunch time pint on the way back, and I am now tucked up in front of the fire with 2 very tired Pugs who weren't expecting to have to walk an extra mile home. Hopefully we should know how much the exhaust will cost tomorrow (please let it be cheap!)
But, in the mean time. This Week I…….
Waited ages for a blood test
So, last week I told you I went for a blood test, and then discovered I needed ANOTHER blood test. So on Monday I popped back to the walk-in clinic for my second blood test. Last week I went in and was out again within 15 minutes. So on Monday, knowing I was meeting a friend for lunch at 12:30, I arrived at 12pm to find no one at reception. So I stood there for nearly 10 minutes getting increasingly grumpy before someone came and checked me in.
They told me I was next for my blood test, and as I'd just seen someone else go in I took a seat, confident that I'd still make my lunch.
It took TWENTY MINUTES for that person to leave. TWENTY MINUTES. What were they doing? All the time they were in there I was getting increasingly twitchy. I hate being late for appointments and I knew my friend was waiting.
THEN THEY CALLED SOMEONE ELSE IN.
I'm hoping you can imagine my twitchiness, right now as it was already 12:32 by this point.
Anyway, fortunately that person was in and out quickly, they saw me and I was only 15 minutes late and my friend forgave me. So that has a happy ending.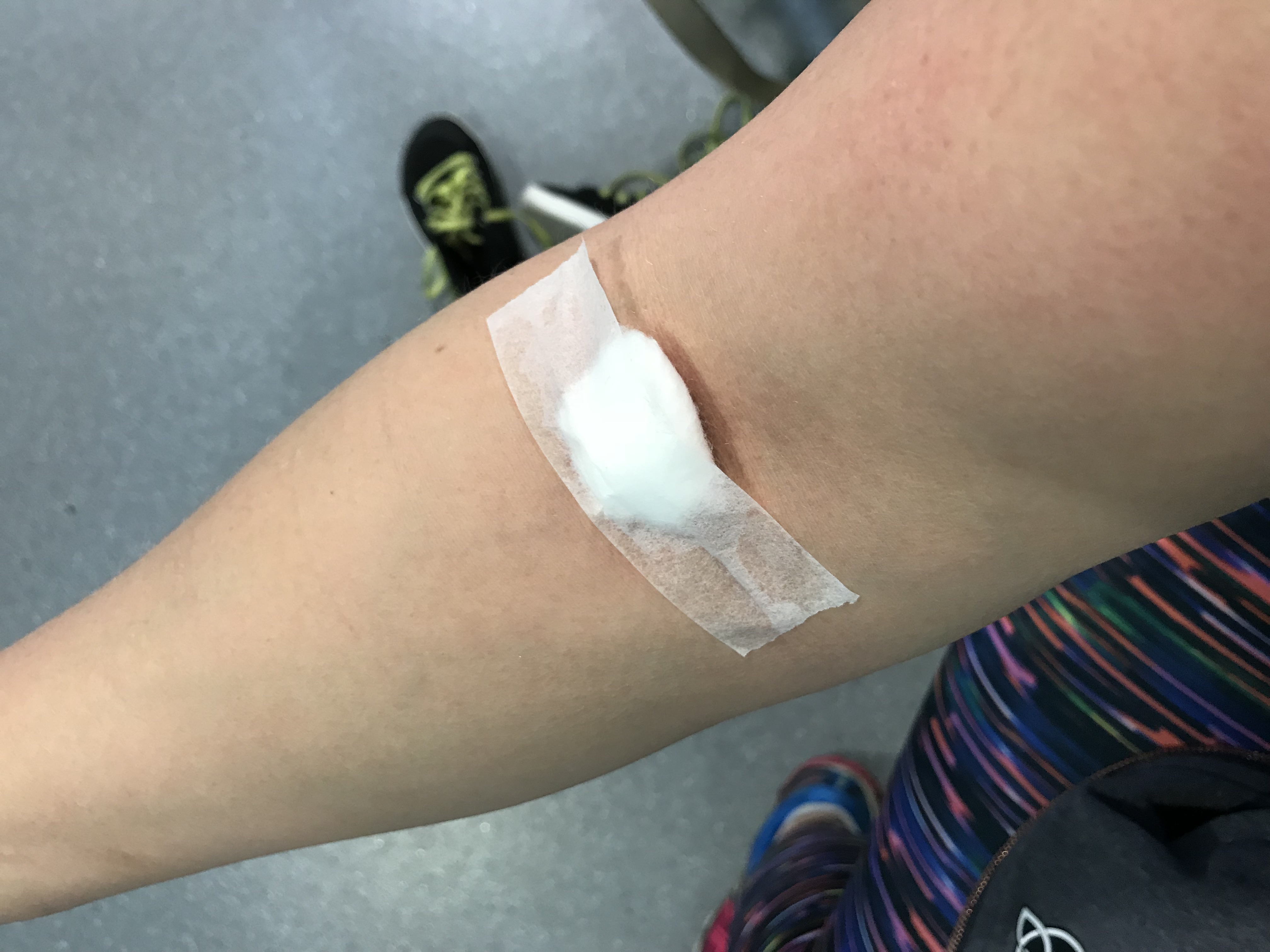 Had Lunch
And, when I did have lunch it was lovely.
I was meeting up with one of my most glamorous lunch buddies, Natalya Umanska. We ate pasta, drank wine, talked about goats and snow and then went for a coffee and promised to meet up again much sooner this time.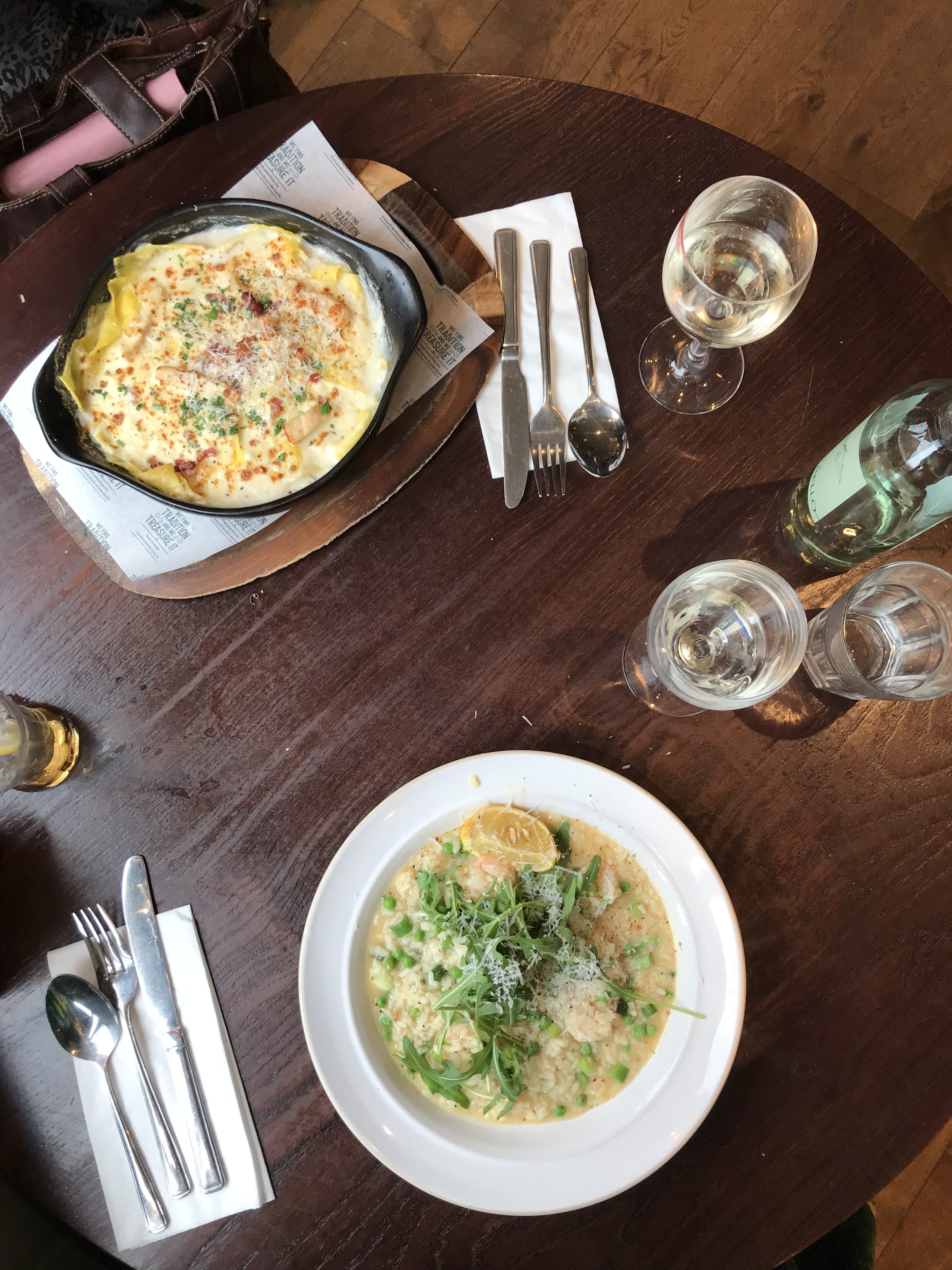 Solved a mystery
On Monday night I went to bed, and suddenly notice the word "To" imprinted on my knee.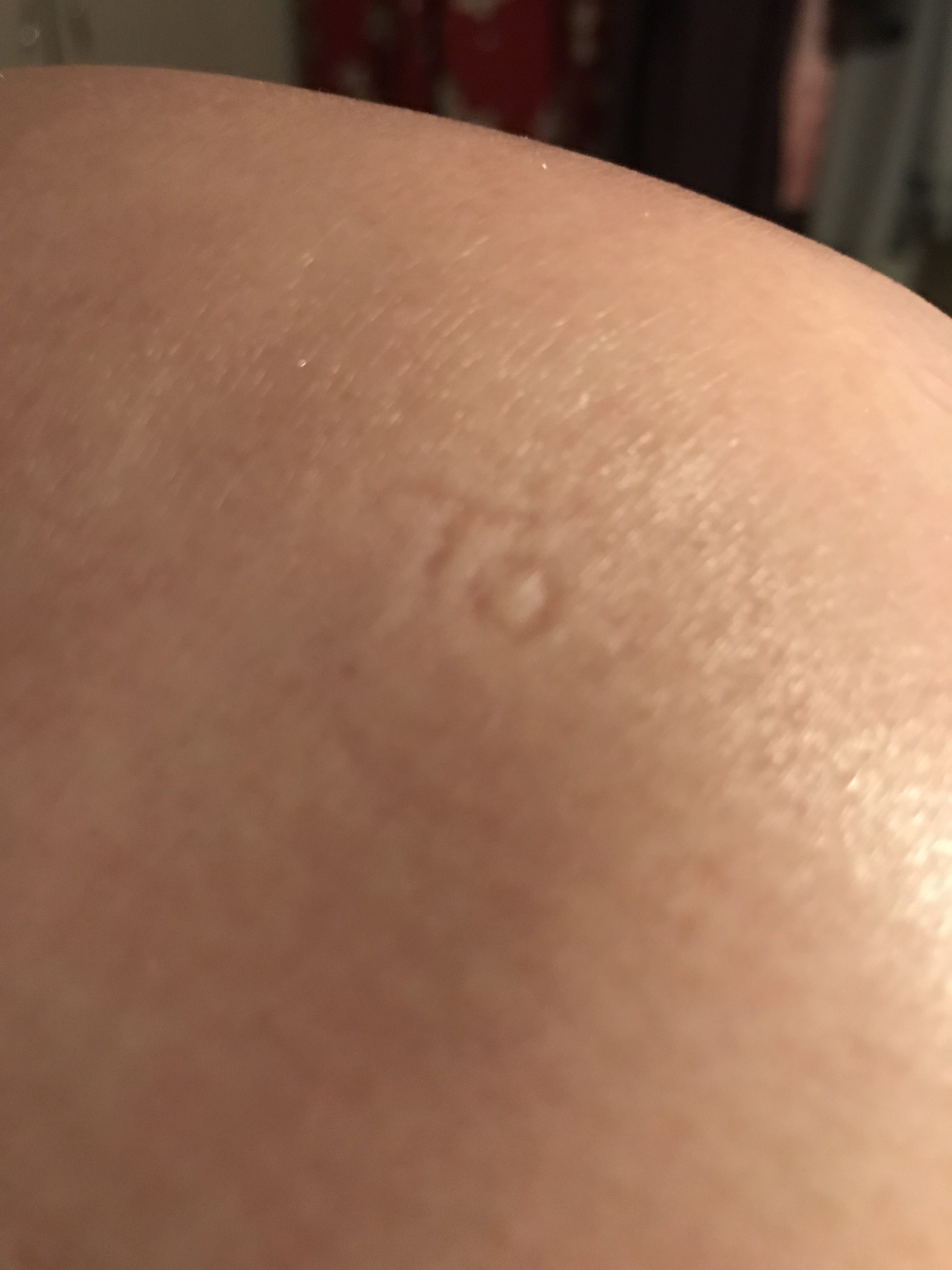 How did it get there? I had no idea. I was completely baffled. It was imprinted, so it must have been something raised. I puzzled over it for some time.
Aliens was my first thought, obviously.
Once we'd discounted alien abduction I eventually realised that the pyjama bottoms I'd been wearing all evening that had, what I assumed was, a random pretty design embroidered on them. Except apparently they actually have the word "TO" embroidered all over them.
Why? Who knows, but at least it wasn't aliens.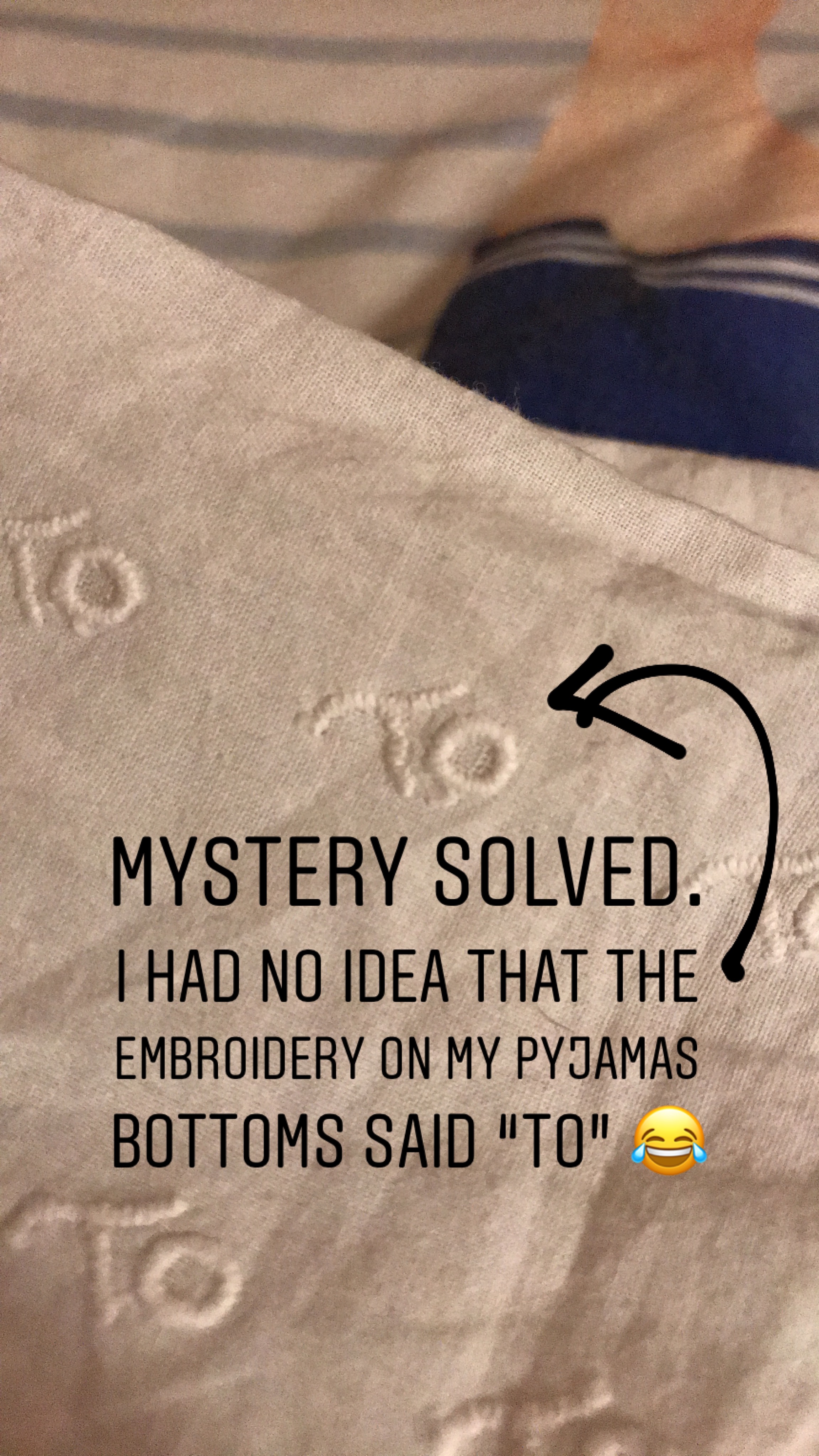 Drove 300 miles for dinner
Ok, so I didn't JUST drive 300 miles for dinner.
I mean technically I didn't drive 300 miles at all, Mr LLL did. But we had an overnight stay booked to review The Manor in Oxfordshire. We'd already had to cancel it once because of the snow, so even though I had a bit of a cold I was really looking forward to the stay.
The hotel was gorgeous, we took the Pugs and they made them so welcome, had a lovely walk around the grounds, dinner, then had a lovely nights sleep and drove all the way home again.
I will be reviewing it properly next week as it's worth it, but I would recommend it if you're looking for somewhere for a luxurious overnight for an anniversary or birthday.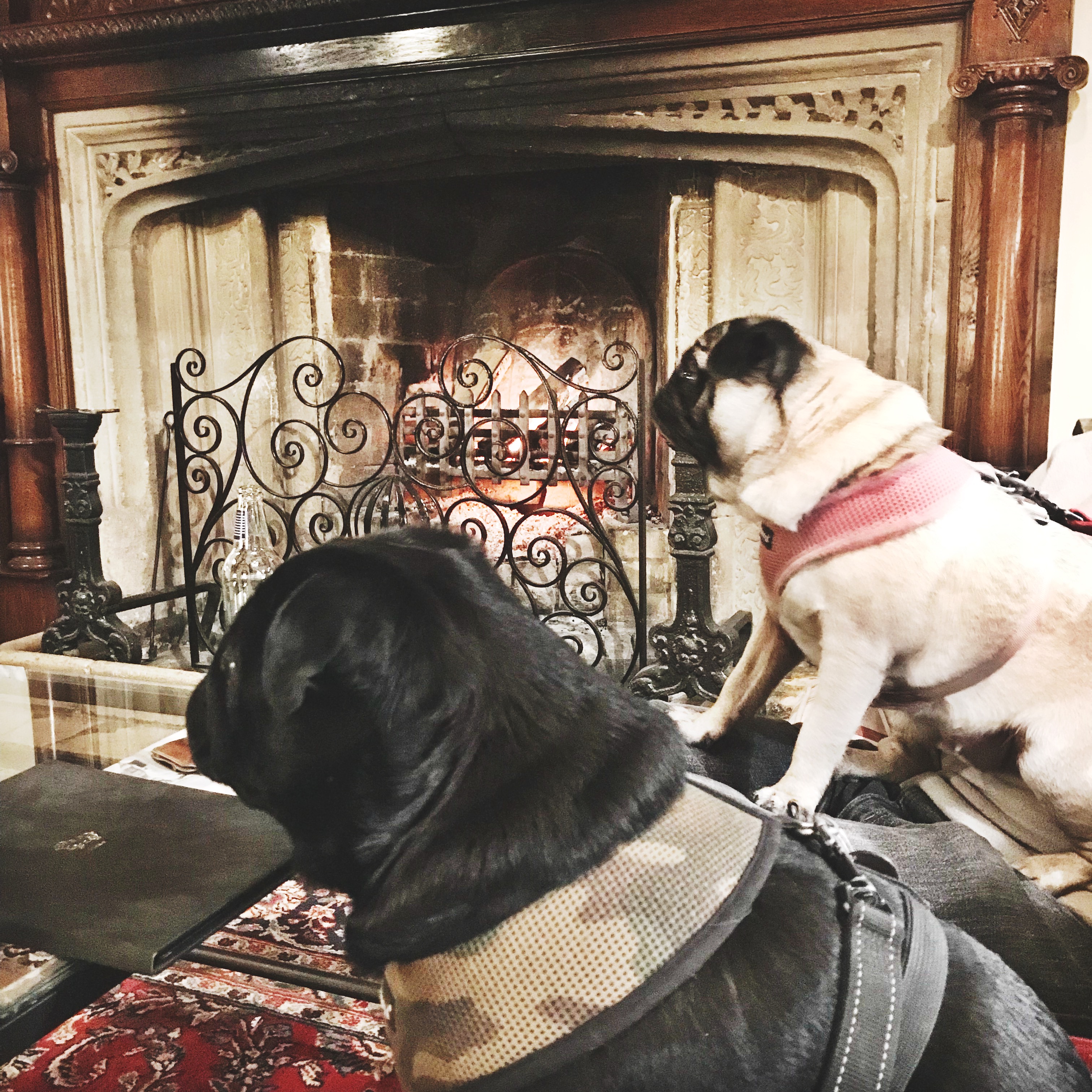 Felt very, very sorry for myself
For a couple of weeks I've had a bit of a cold. Colds tend to sit on my chest as I'm asthmatic, and I'd been feeling a bit out of breath. Then at the start of this week I started waking up in the middle of the night coughing.
Of course, I did what I always do. I don't REST when I feel a bit poorly. I've got stuff to do like driving 300 miles for dinner and going out for lunch. So on Thursday it finally knocked me for six and I couldn't breath for this stupid tickly cough and walking across a room exhausted me.
Look how pathetic I am.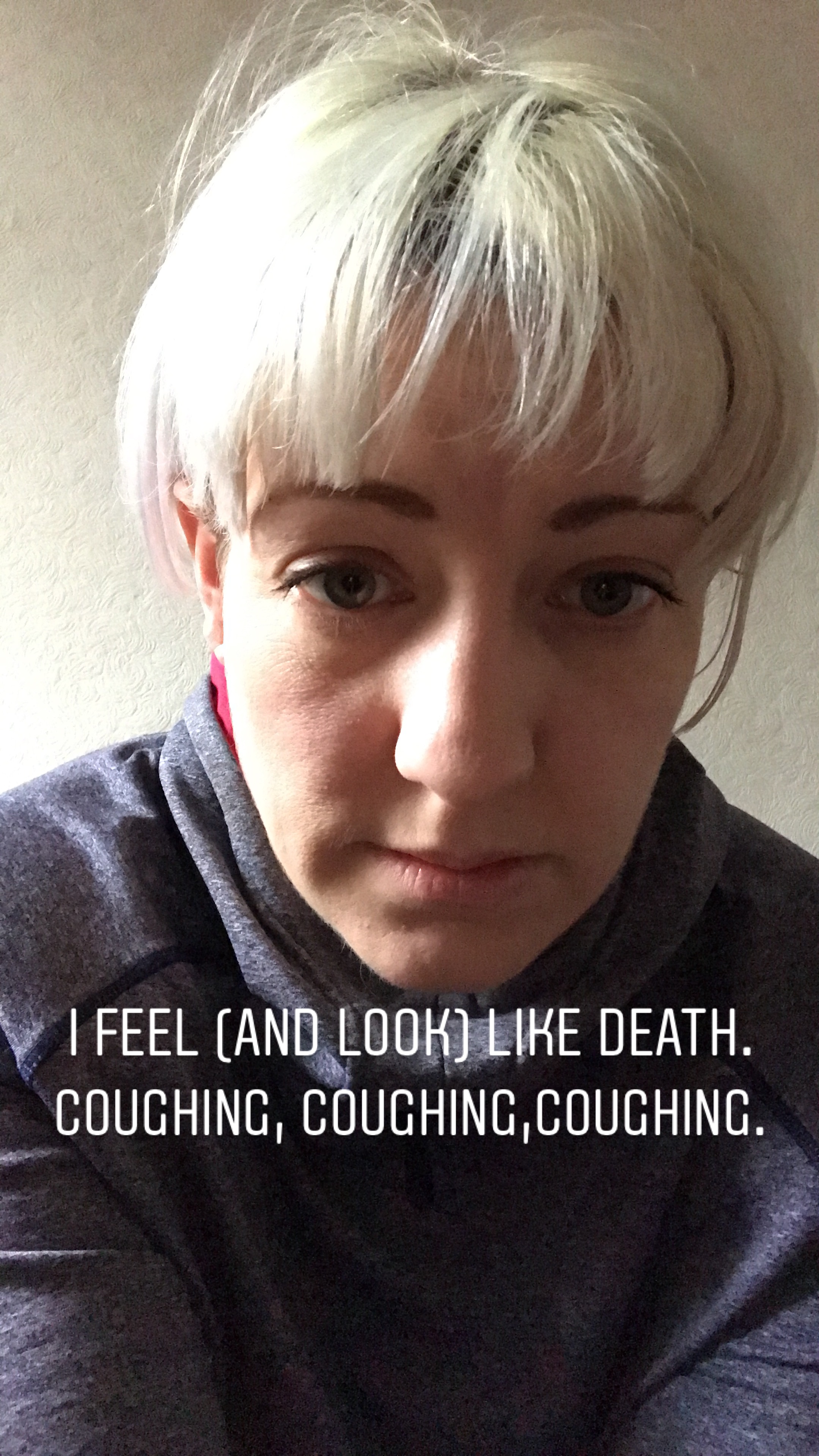 So I actually rested on Thursday. I didn't go to scrim, I stayed at home and felt sorry for myself and drank lemsips. I did the same on Friday.
Then on Saturday I decided I'd probably feel better once I started moving around and went up to Roller Derby practice. I didn't feel better.
I stayed off skates so as not to kill myself or anyone else, then came home and did a bit more feeling sorry for myself.
Woe is me.
The good news is that I feel a bit better today, so hopefully I will be all bright and perky tomorrow because I AM going to the gym. Yes I am.
Got obsessed with corner sofas
Yes, that's right. I have become obsesssed with the idea of getting a new sofa. Currently we have a sofa and a chair in our tiny front room, which means we sit separately in the evening, and also the dogs have to pick their favourite person. It also looks a bit messy and cluttered in our tiny room.
I have therefore become utterly obsessed with getting a corner sofa. Second-hand ones can be quite cheap, but finding one the right size, that turns the right way that we can actually collect is nigh on impossible. We have found this one at SCS. It will fit, I am trying to pluck up courage to apply for finance for it because I am scared of credit. Watch this space for new sofa news……
And that was another super exciting week in my life. Fingers crossed that next week holds good news on car exhausts and sofas……
How was your week?