I don't know about you but it's felt like Autumn has arrived with a bit of an abrupt bump this year. After the interminable heat of Summer, it stayed quite warm right up until September, then suddenly, WOOSH, Autumn was here.
The days are bright and warm, but short, and the mornings and evenings have a chill in the air, and frankly, I couldn't be happier!
Autumn is my favourite time of year. I love the leaves changing colour and the autumn sunshine.
So, in honour of Autumn, I bring you my first outfit post since August (It's been a busy time, ok!)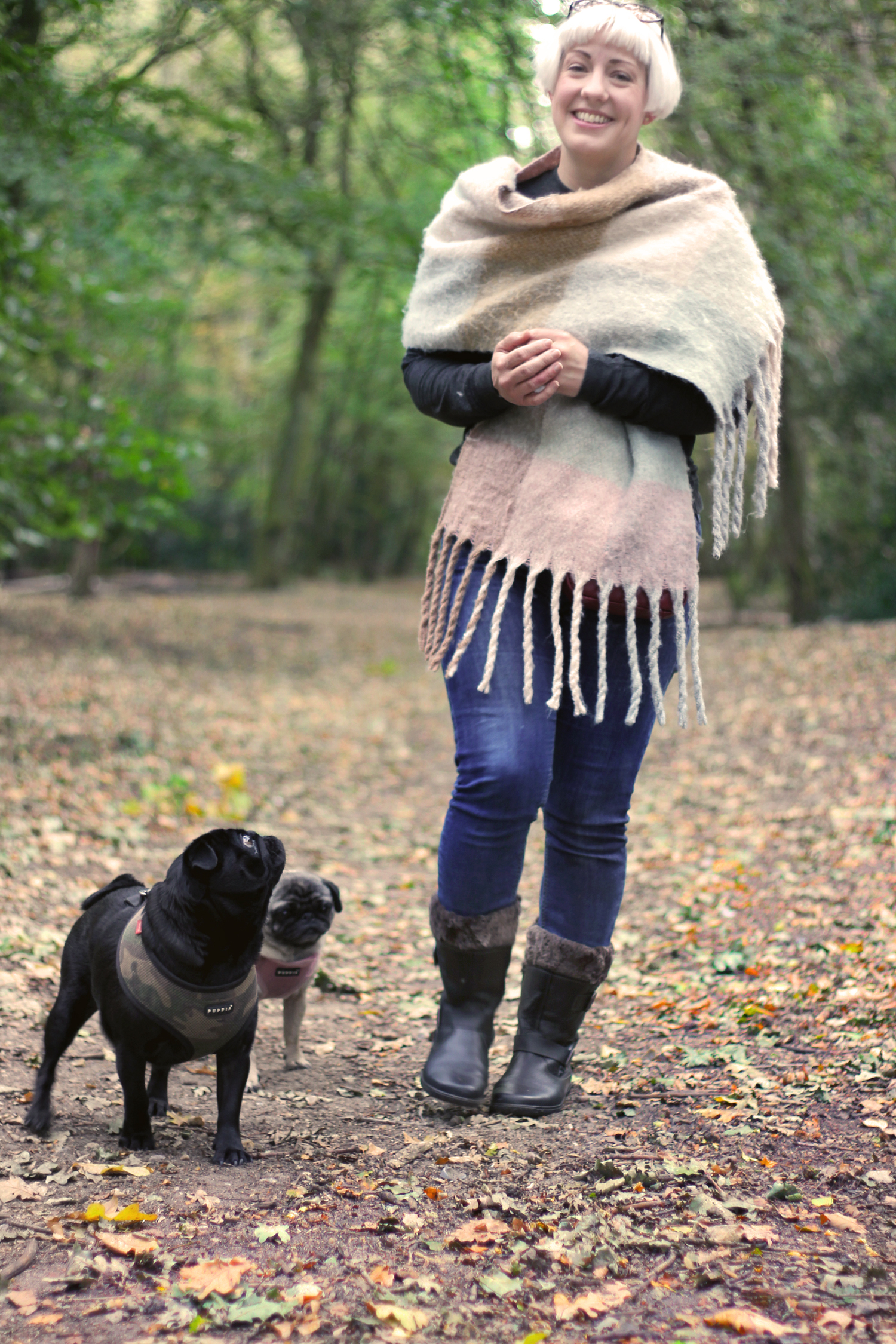 This is basically the what I wear to leave the house now. I made myself a promise recently to make an effort to live the life I actually live, rather than wishing I lived a different one.
Because I work from home it seems like I mostly leave the house to walk the dogs or go to the gym. So a wardrobe full of cocktail dresses and seamed stockings isn't really cutting it for my everyday life.
I'm changing other things as well. It's silly little things mostly.
I'm getting a shoe rack to put under the window in the bedroom because as much as I keep pretending I'm going to put my shoes back in the wardrobe after I wear them, I don't. I kick them off and leave them in a pile. A shoe rack will tidy it up.
I've put a little tray on the end of my chest of drawers so that when I leave my earrings there instead of walking into the other room to put them in my jewellery box they won't get lost.
This outfit is also part of that promise.
Walking the dogs twice a day requires comfortable footwear. In Autumn it also requires footwear that is waterproof for walking through long grass that's damp with dew. It also requires something to keep you warm, and trousers that you don't mind dogs jumping up on and making you all muddy.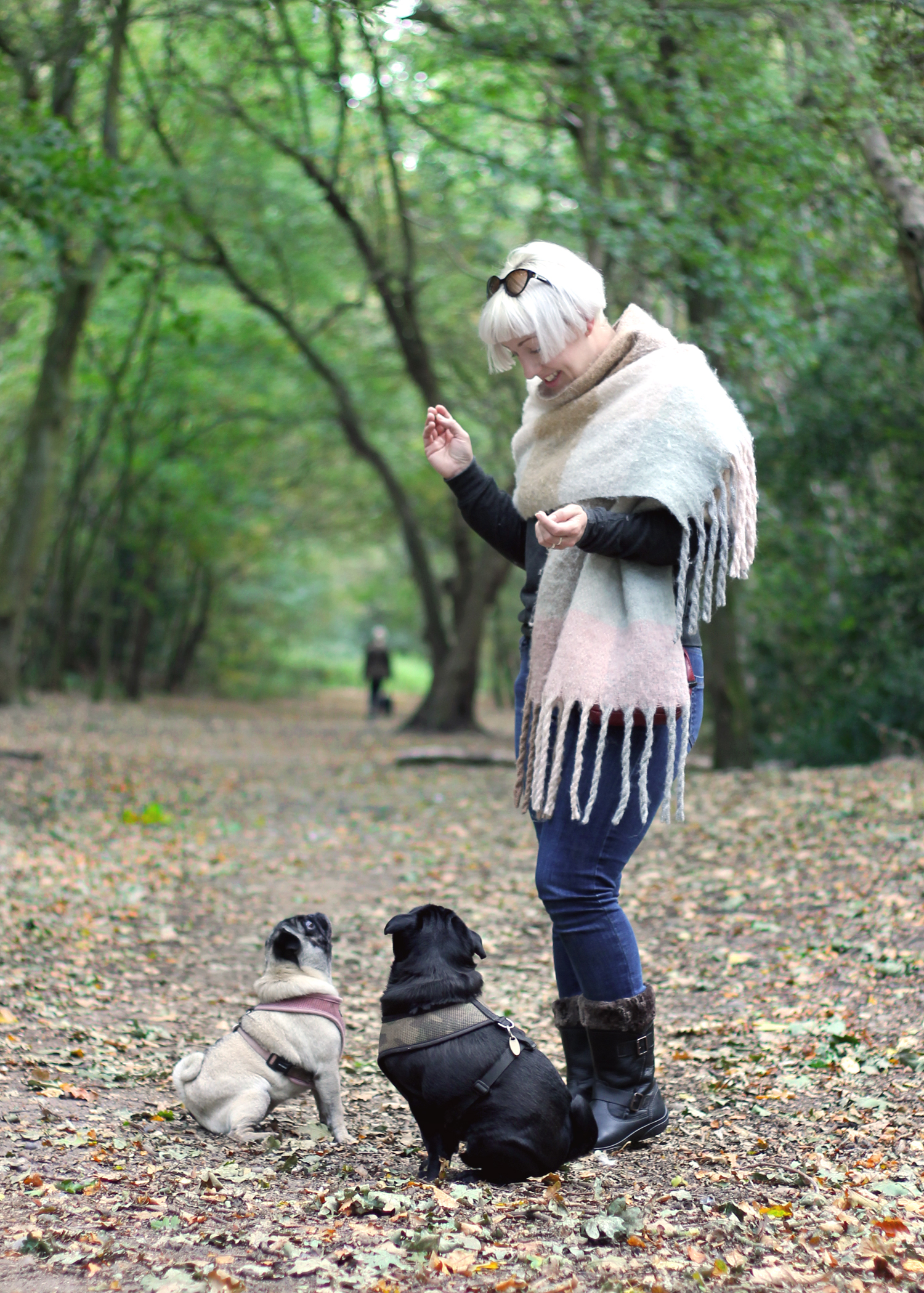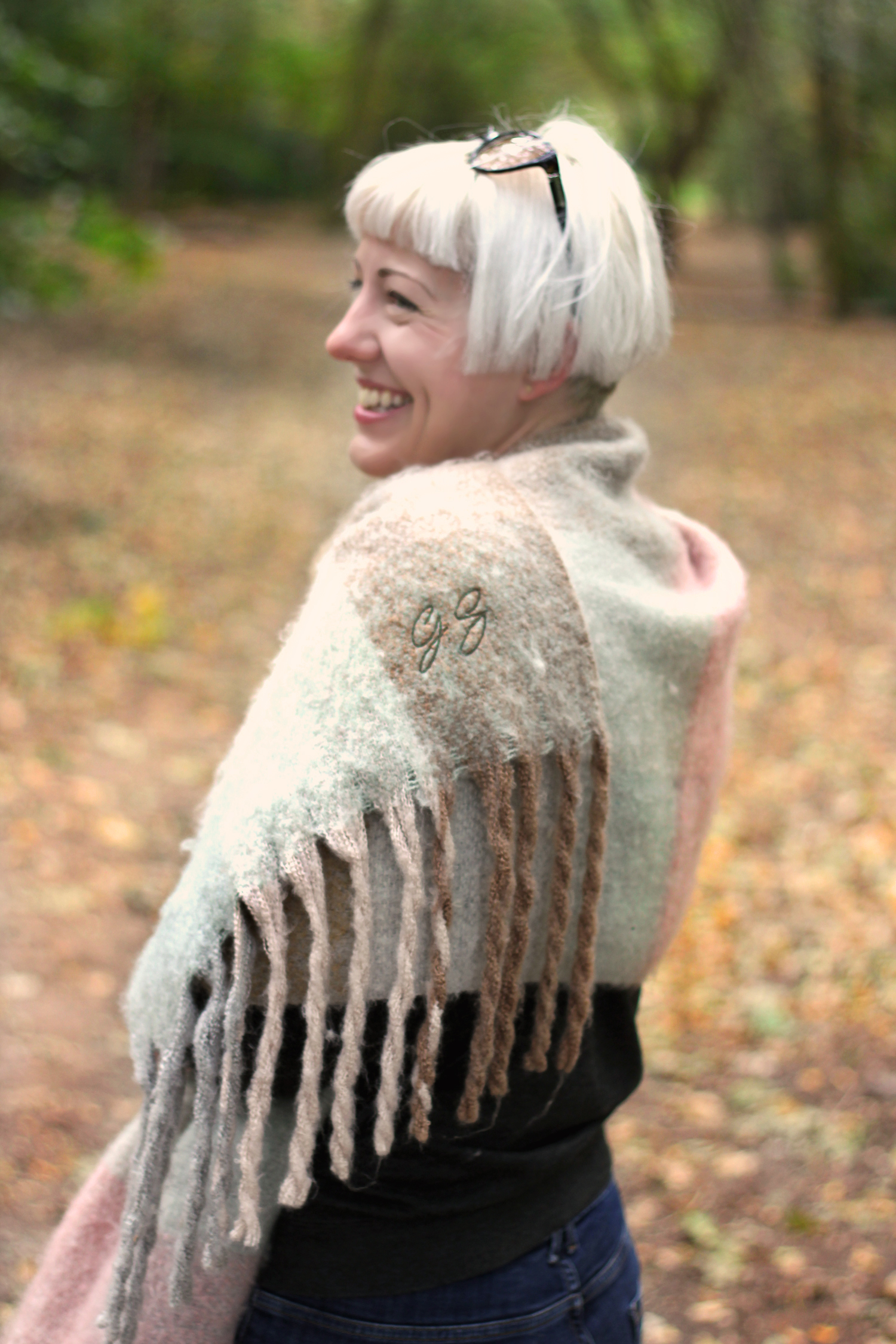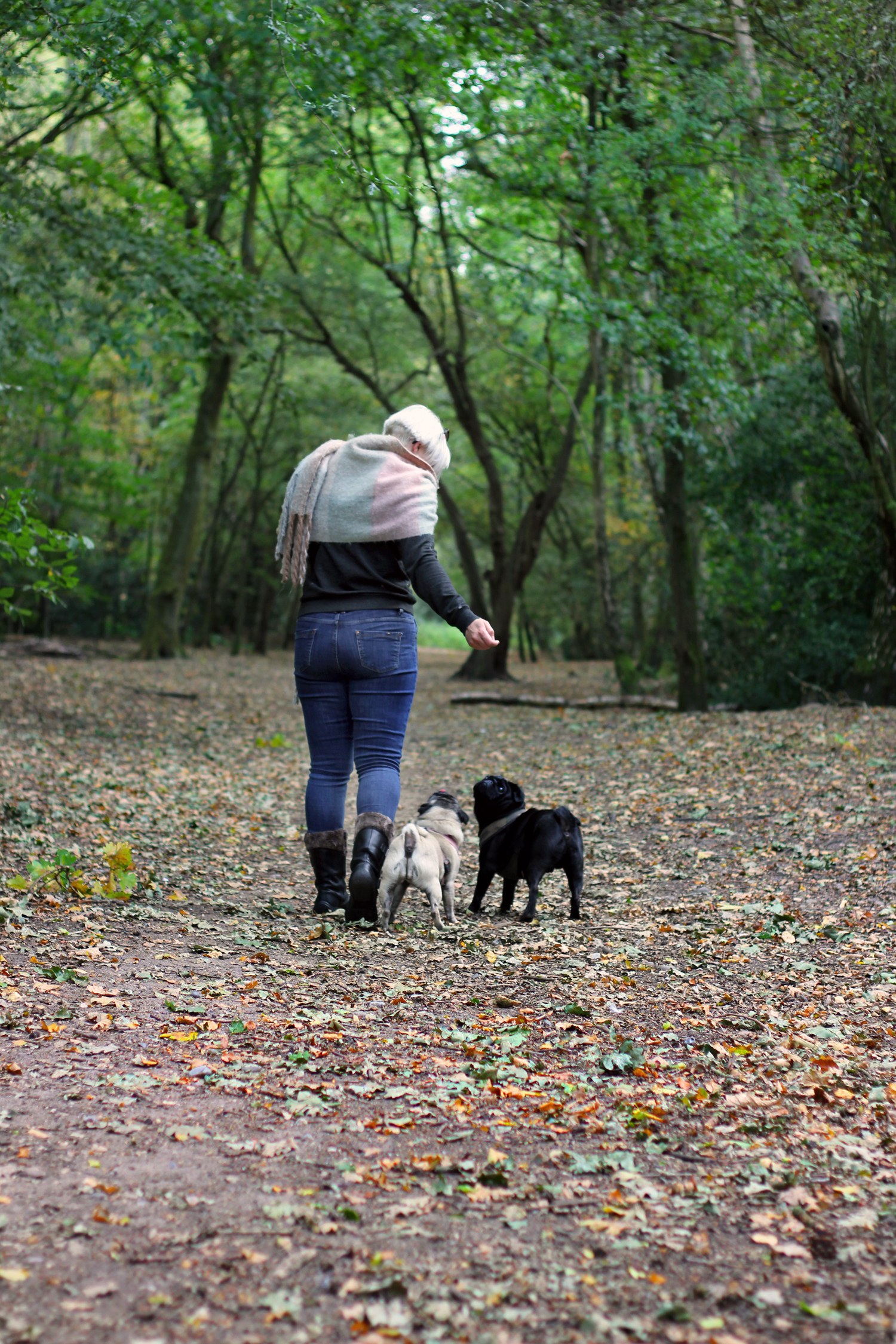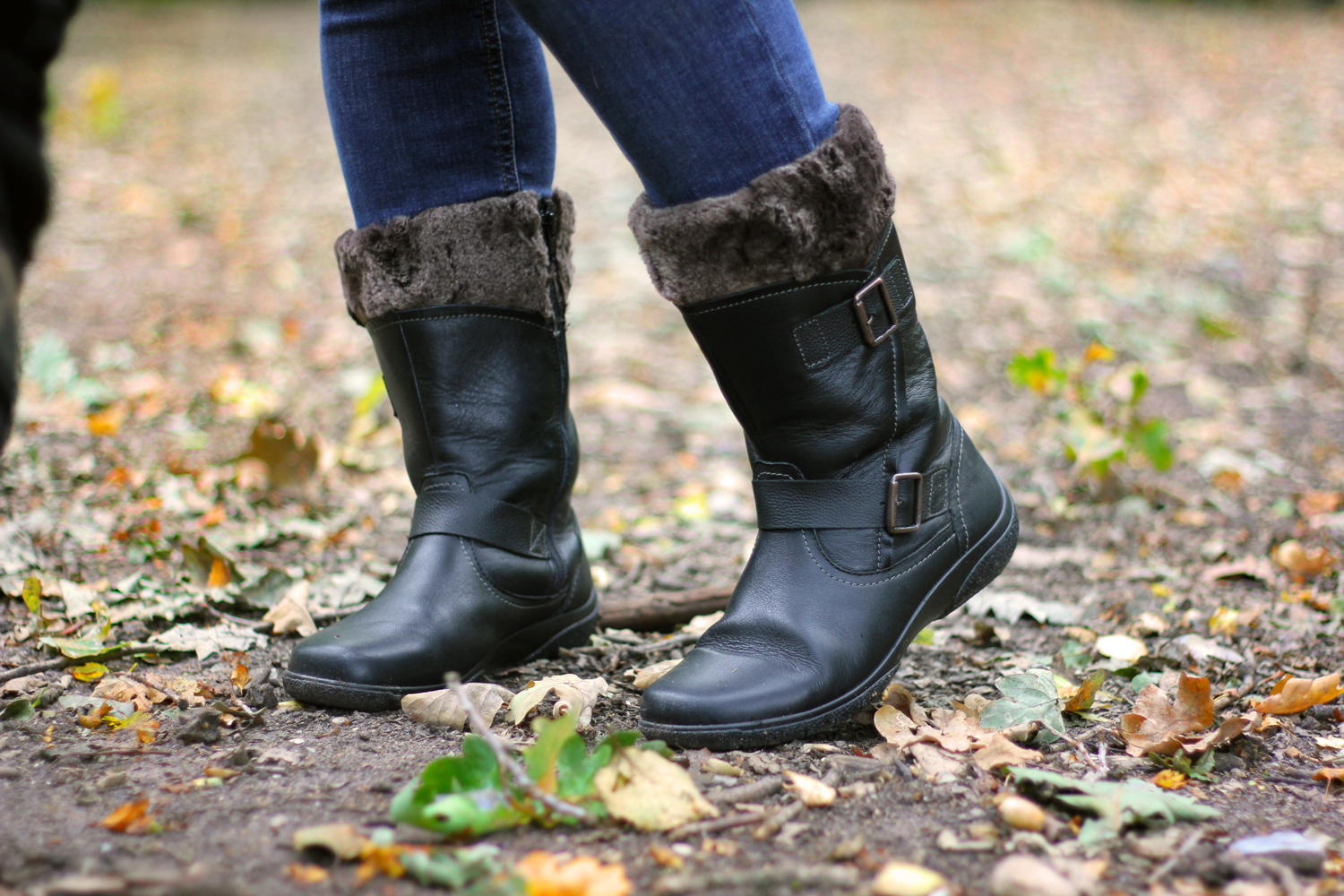 Just as I was pondering how impractical ballet pumps actually were for walking the dogs, Hotter Shoes got in touch and sent me these fantastic boots as part of their #hotterwalkies campaign.
They are so comfortable that I'm a little worried that I may stop wearing any other shoes altogether. The first time I wore them I didn't take them off when I got home as they were so comfortable they felt like slippers, and I wore them all day.
I've worn them to walk the dogs with jeans and leggings, but also with a denim skirt for trips into town.
This might just be a dog walking outfit, but teamed with this gorgeous Lisa Angel personalised scarf (which was tucked in the goodie bag from their recent store launch) it feels like the kind of outfit that comes up when you type "Autumn Outfits" into Pinterest, except my legs are a lot shorter than the legs of the girls in the Pinterest outfits.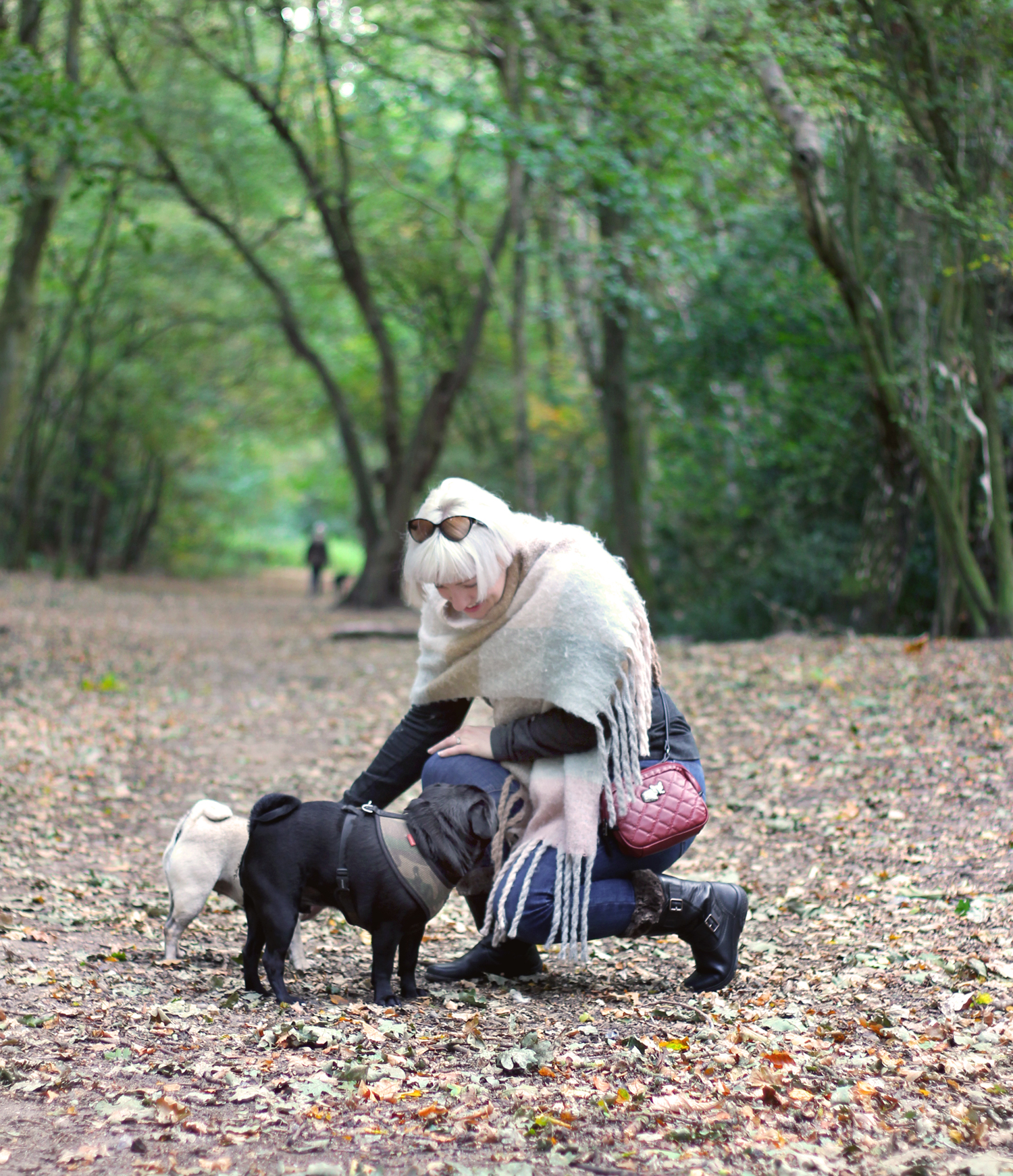 Being able to wear something stylish and comfortable to live my actual life, rather than having a wardrobe stuffed with impractical evening dresses that I never wear and looking like a mess with wet feet when I actually do leave the house is feeling pretty good.
I'm hoping Winter will bring some more opportunities for party frocks, and when it does, I'm hoping I can persuade myself out of these boots!
♥ Personalised Scarf c/o Lisa Angel ♥ Melody Boots c/o Hotter Shoes ♥
♥ Sweatshirt – Joanie Clothing (old) ♥ Jeans – TK Maxx (old) ♥
♥Bag – Nica (old) ♥ Sunglasses – Ralph Lauren ♥