Life's been a bit short on Holidays this year.
It's not that I haven't been away, a bonus of blogging for a living, is that I have had the opportunity to visit some awesome places. Those few nights in Slovakia, and a couple of overnight stays in the Malvern Spa and The Manor, Oxfordshire were all fabulous. I also got to spend a few nights in Scotland for a Roller Derby game, and 2 nights in, er, Stoke. But none of them were HOLIDAYS.
None of them gave me the choice to do whatever I wanted, obligation free. My last one of those was a few days in a tent hunting UFOs back in 2017. I'm feeling a bit burnt out right now, and with no real holidays in sight I decided today was an opportunity to plan myself a fantasy mini break. A few years ago we had a few days in London just before Christmas (I say a few years ago, turns out it was 8 years, time flies!), and London was a pretty magical place to stay for an actual break. All my trips to London have generally been for a purpose. I have meetings, parties or events to go to, but wandering the shops and the streets like a tourist is actually lovely and gives you a real different feel for a City.
So, today, I'm planning a fantasy mini-break, in collaboration with Fraser Place Serviced Apartments in Canary Wharf. Fraser Place would be a great place to base your trip from. I visited Canary Wharf last year, and the area is growing on me hugely. In the evenings it's not as busy as some areas of London, but the rest of the world is still accessible.
Friday Night
Having just arrived for my break I wouldn't want to head out too far, so I'd start the weekend with dinner and a movie.
Friday night will be a busier night in Canary Wharf, so I'd probably book ahead and grab a table at The Ivy in the Park. It's an Ivy Collection brasserie, like the one I visited in Norwich. So a fabulous spot for good food and cocktails on a Friday night.
View this post on Instagram
After dinner I'll head to the amazing Everyman Cinema. I went here for my birthday last year. You can take a bottle of Prosecco in and get tipsy on a squishy sofa while you watch a movie, which sounds like a fun Friday night to me.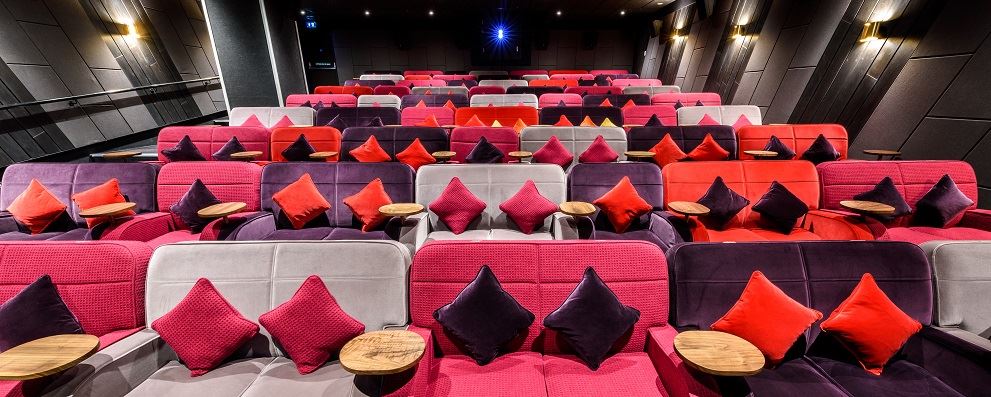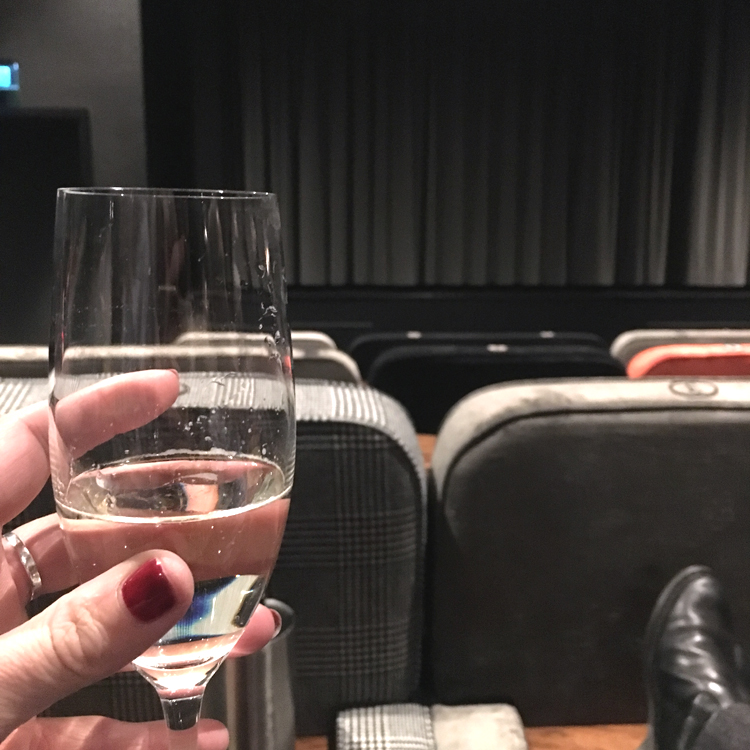 Saturday
Saturdays in Canary Wharf will be quiet, so today's the day to brave the crowds and hit the City for some atmosphere.
In my fantasy mini-break I am fresh as a daisy, despite cocktails and Prosecco on a Friday night, so I have breakfast in the apartment cafe, and then head over to Crossrail Place Roof Garden, a place I didn't have time to get to last time I was in the area, but looks amazing.
Crossrail Place Roof Garden is an exotic garden in the sky, under a timber-framed dome. It hosts events and music, as well as being a fabulous place to take photos.
After a spot of lunch at Roka, a sushi restaurant that's apparently amazing I'll pop back to the apartment to freshen up, and head into the city.
First on my list are the touristy shopping spots.
The Royal Arcade in Old Bond Street was built in 1879 and is absurdly beautiful, especially when its all decorated for Christmas. The shops it houses are generally out of my price range though there it's wonderful to look around some of the stores. There's a shoemakers, and an antique store, and if you do fancy spending some money you could pop into Charbonnel et Walker for some luxury chocolates.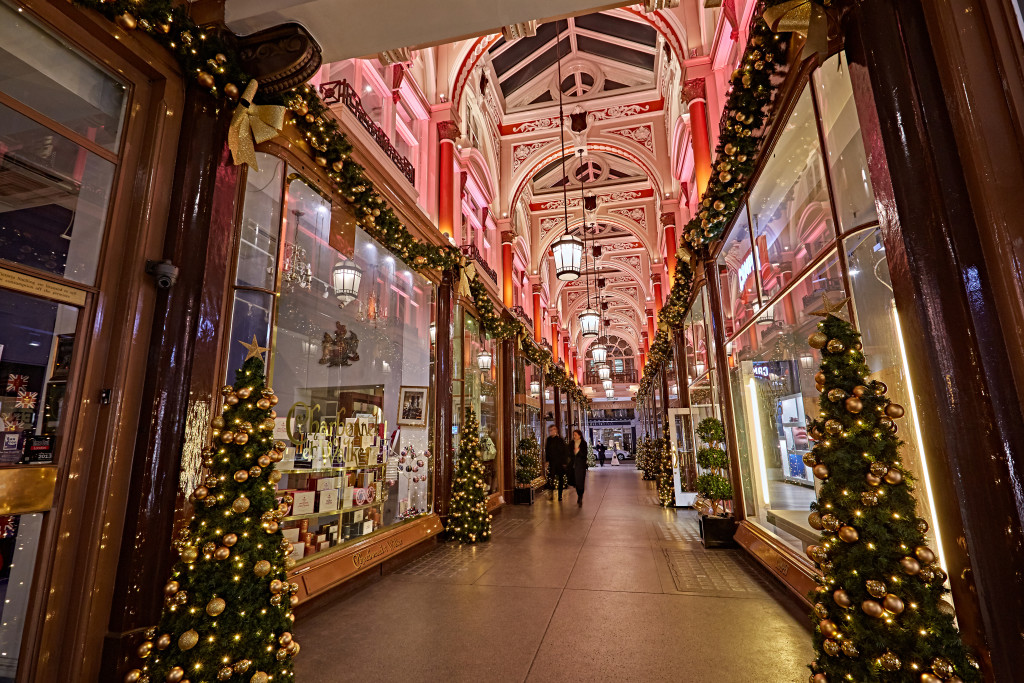 Next on the fun shopping list would be Liberty. The Liberty building is a heritage listed London icon, built in 1924 in a Tudor Revival style. The building is stunning, even if you're not in the mood for shopping, and the heritage portion on the website shows some fun features to look out for.
Liberty also features a Designer Vintage department. I'm not saying I'd be able to afford anything there, but a girl can dream.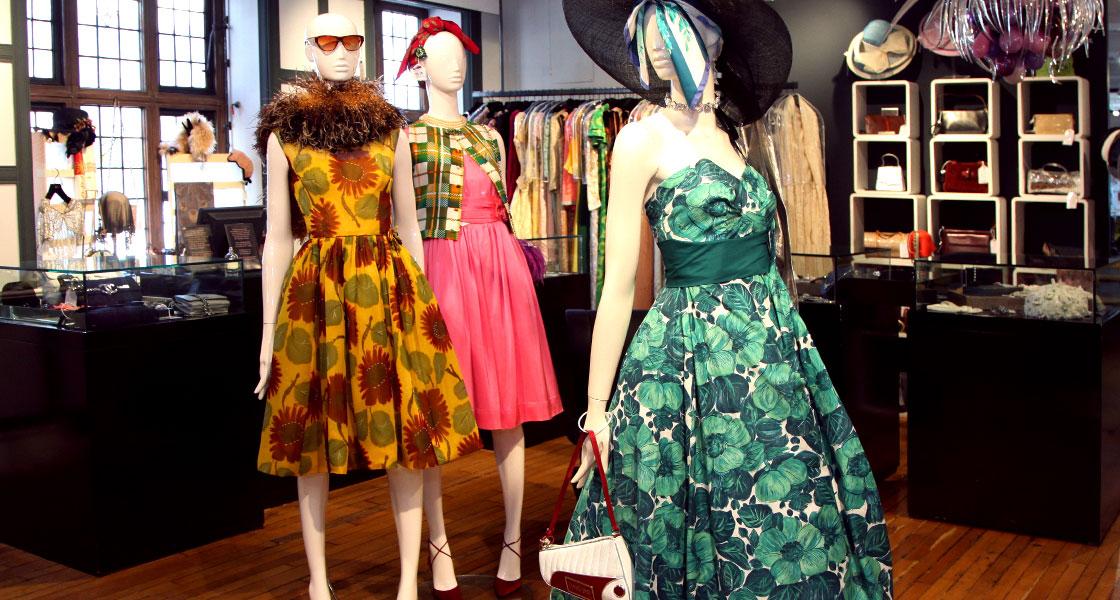 By now I suspect it's probably a respectable time to start drinking, so seeing as I'm in Liberty I'll start with cocktails in Arthurs Restaurant. I'll probably have the Liberty Royale, because it's the most expensive one on the menu, it's made with Champagne and hibiscus flower syrup, and it's the house special, so it would be churlish not to.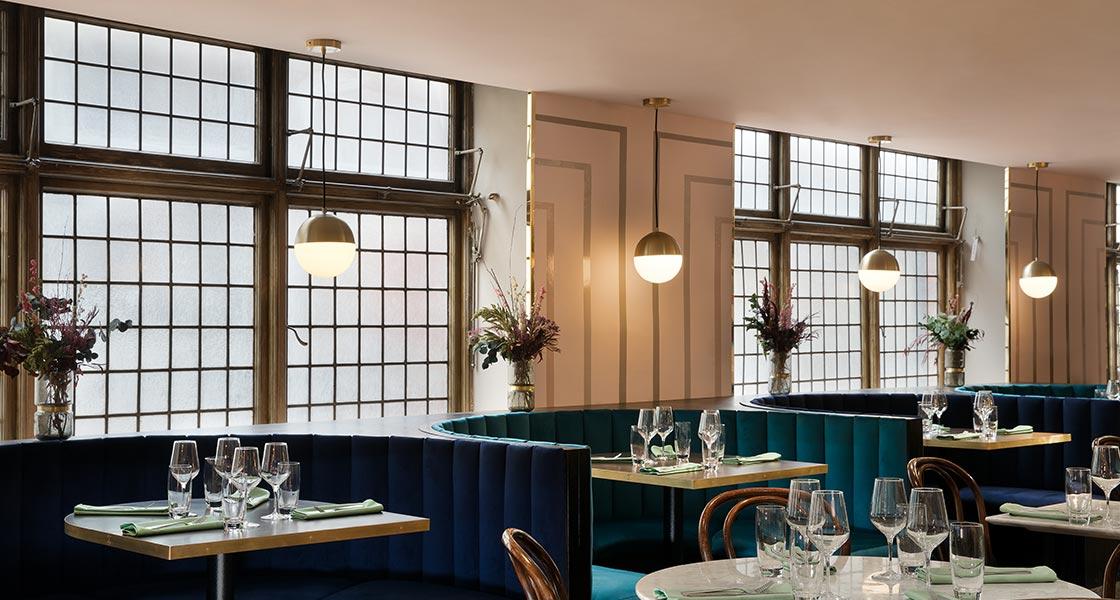 For dinner I'm heading to somewhere I've wanted to try for ages. The deeply glamorous Bob Bob Ricard. Not only is Bob Bob Ricard stunning to look at it, it also famously features "Press for Champagne" buttons at each table. A feature I would dearly love to make use of.
Bookings are taken up to 3 months in advance, there are 2 dining rooms, the oriental themed red room, and my favourite, the blue dining room, styled on the Orient Express and the golden age of travel. At this point I am pretending I am in a Poirot novel and a murder will no doubt happen any second and I can leap in and become the stylish sidekick of the little Belgian detective while sipping on Champagne.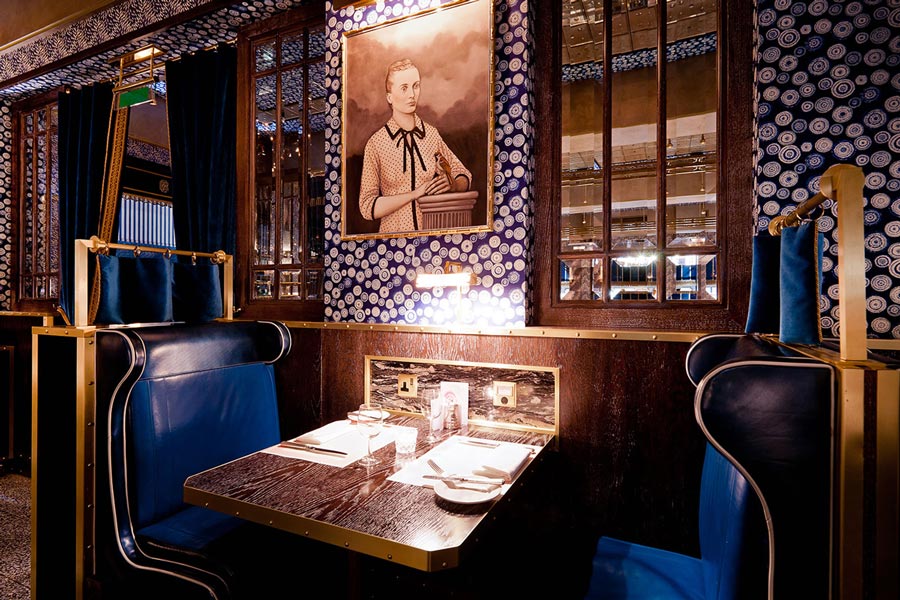 I have to say, I'm getting quite into this fantasy mini break idea now. If anyone wants to fund all these cocktails for me I'll happily make it a reality!
After dinner (FYI: I had Egg St Petersburg, followed by Chateubriand for One and finished with Le Colonel, which is just lemon sorbet, but it comes with vodka.) I'm heading off to somewhere I've been before, but will never miss an opportunity to pop into again, Bar American at Brasserie Zedel. Last time I was there I wasn't at all glamorous enough for the surroundings, so on this fantasy trip I am FULL ON GLAM!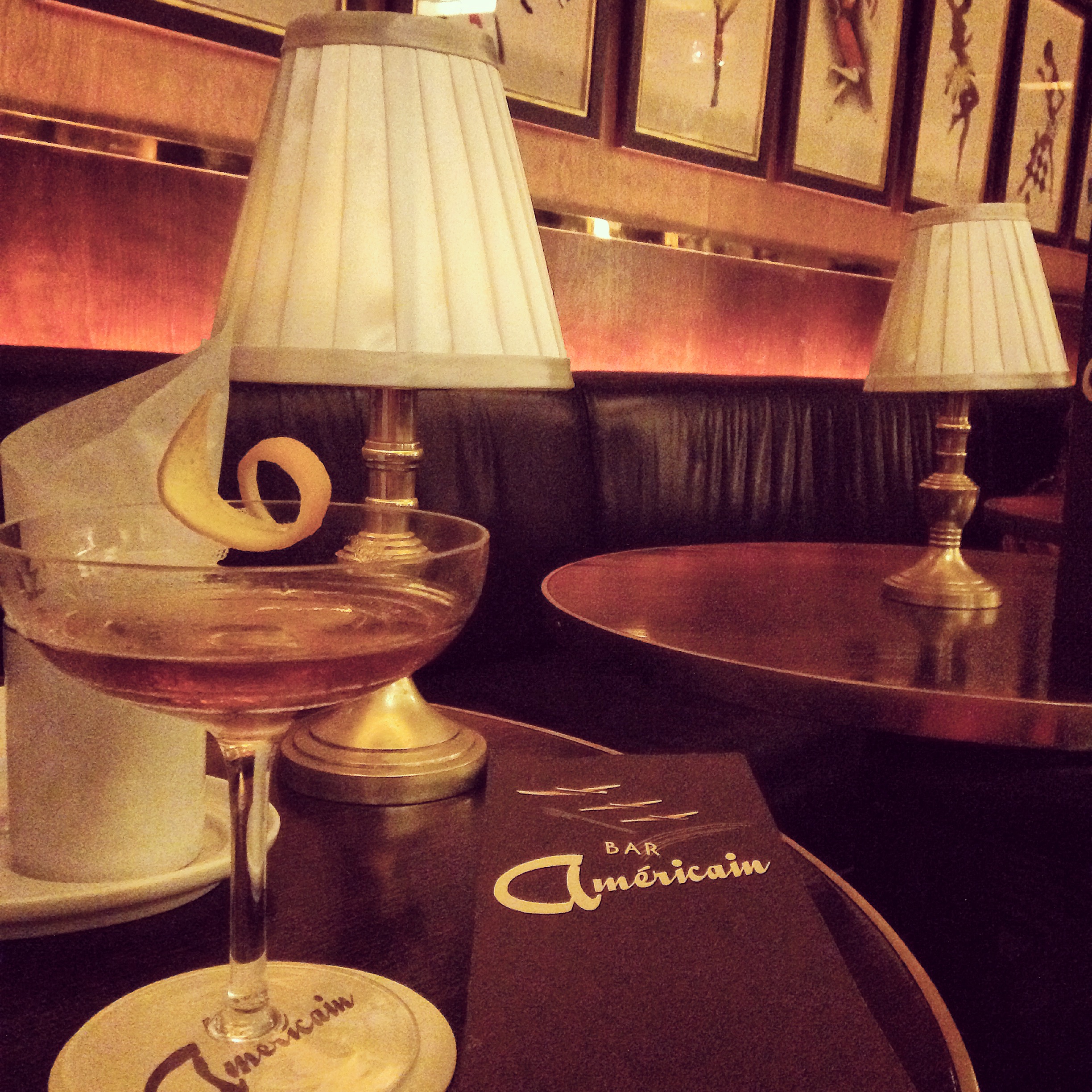 For the last port of call, we're going to head to another place that's been on my list for a while Cahoots.
Cahoots is a cocktail bar with a theme that's a few years on from the Art Deco style of Bob Bob Ricard, Arthurs and Bar Americain. It's a 1940s themed bar styled to look like an Underground tube station. Here it's less old school glamour, and more cocktails served in tin mugs and good old fashioned sing-alongs.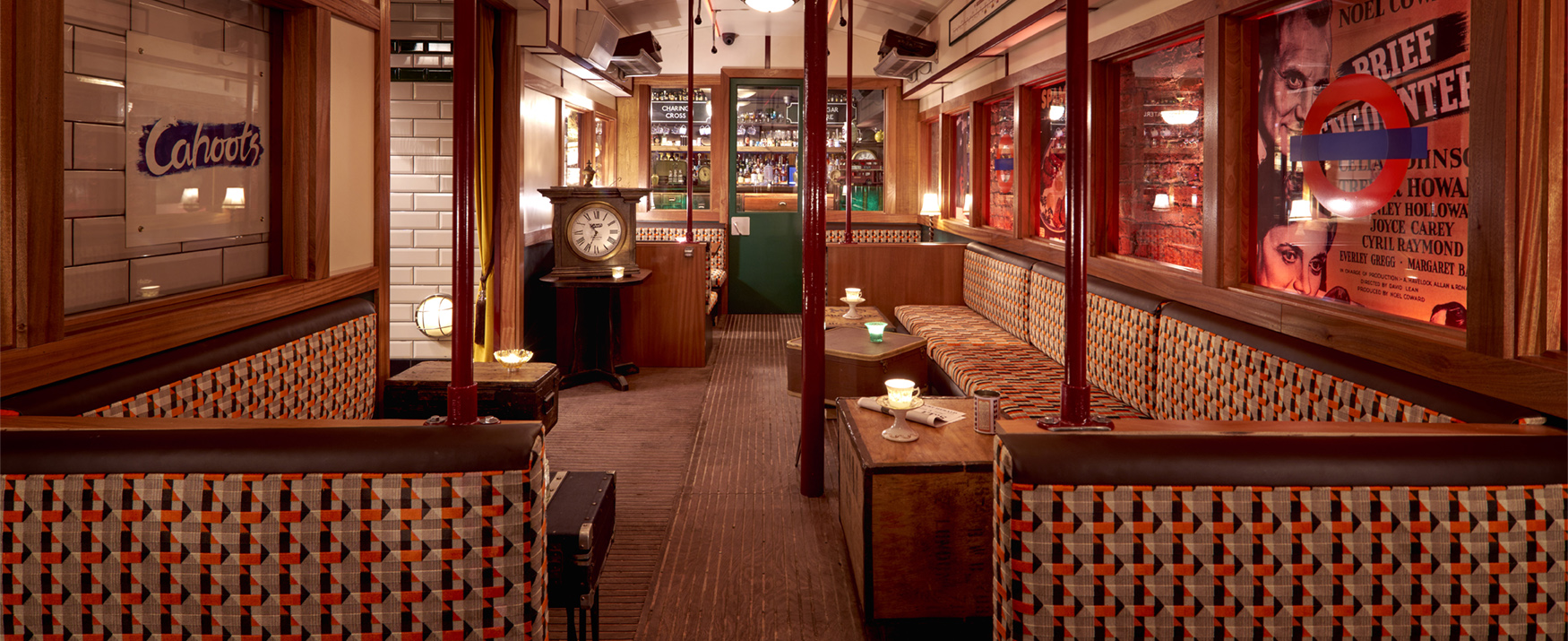 After this last bit of cocktail based fun I shall stumble back to the apartment and change into my nightdress.
Which is this, seeing as we're in fantasy land (who the hell sleeps in a £1000 night dress?).
Sunday
This is a fantasy weekend, so I obviously wake up feeling sparkling, despite all those cocktails last night.
Last time I was in Canary Wharf it struck me it would actually be a really nice place for a run by the river, but on this fantasy trip I have opted for some Sunday morning Yoga. Thirdspace Canary Wharf offers a selection of Sunday morning Yoga classes including Hatha, Ashtanga and Hot Vinyasa. It also offers a spa, and I can think of worse ways of spending Sunday morning than having a Salty Shell Massage (yes, really).
There's still a few hours left before I have to return to reality, so on Sunday I think I will take in some culture. It's been years since I've been to any of the big London museums, but I think on this trip I fancy something a little quirkier.
The Old Operating Theatre is housed in the attic of the early eighteenth-century church of the old St Thomas' Hospital. Accessed by a winding spiral staircase it is the oldest surviving surgical theatre in Europe, pre-dating anesthetic and antiseptic. On Sundays at 12pm there is a talk on Victorian Surgery, so today is a perfect day to visit.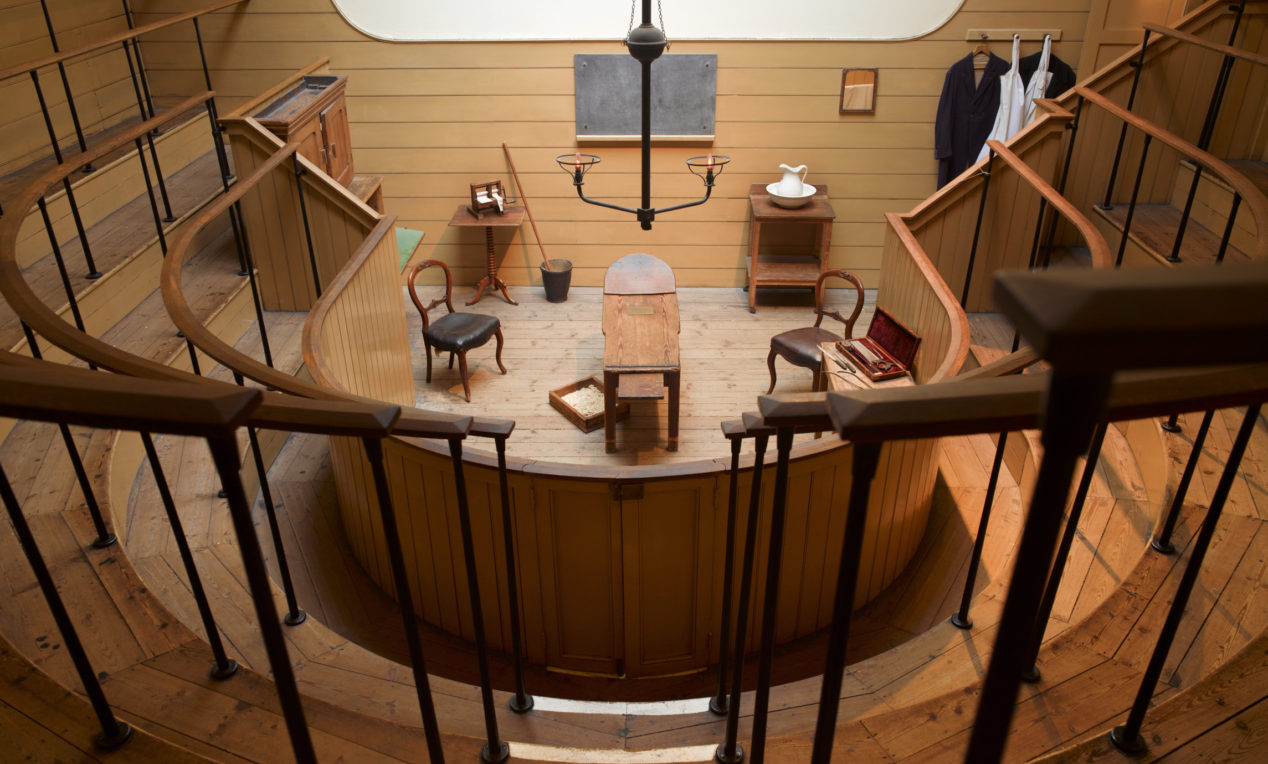 Leaping forward a few decades, I'd love to pay a visit to the Churchill War Rooms, Churchills home at Chartwell is one of my favourite National Trust properties, I've visited many times over the years, so I think it would be fitting to pop in and pay a visit to where he worked! The War Rooms are housed in a bunker that shielded the Cabinet from bombing raids, and it's fascinating to think what is hidden beneath the streets, and what discussions may have been had there.
Lastly, I'd like to pay a visit to 2 Willow Road, one of only 2 Modernist Houses that are open to visit in the country. Built in 1939, the house itself is stunning, the furniture is bespoke, and it also houses a collection of modern art.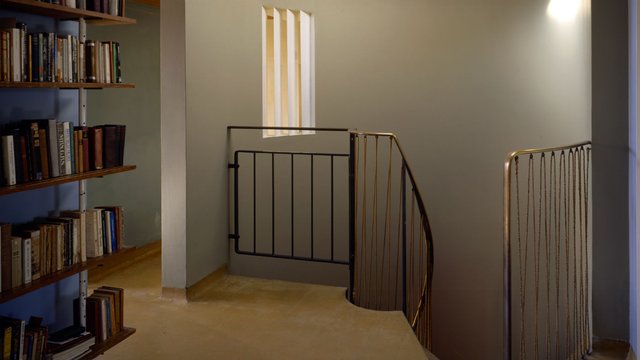 By now I imagine it's getting on a bit, and I've probably got to start thinking about drawing the day to a close, but there's still time for last stop for dinner.
Seeing as we're on a cultural roll, I think I'll have a pub supper at The George Inn in Southwark. Owned by the National Trust it is one of London's Oldest Pubs and the only galleried coaching inn still standing. Past patrons include Dickens and Shakespeare, and I can't turn down the opportunity to have dinner and a pint in such illustrious company.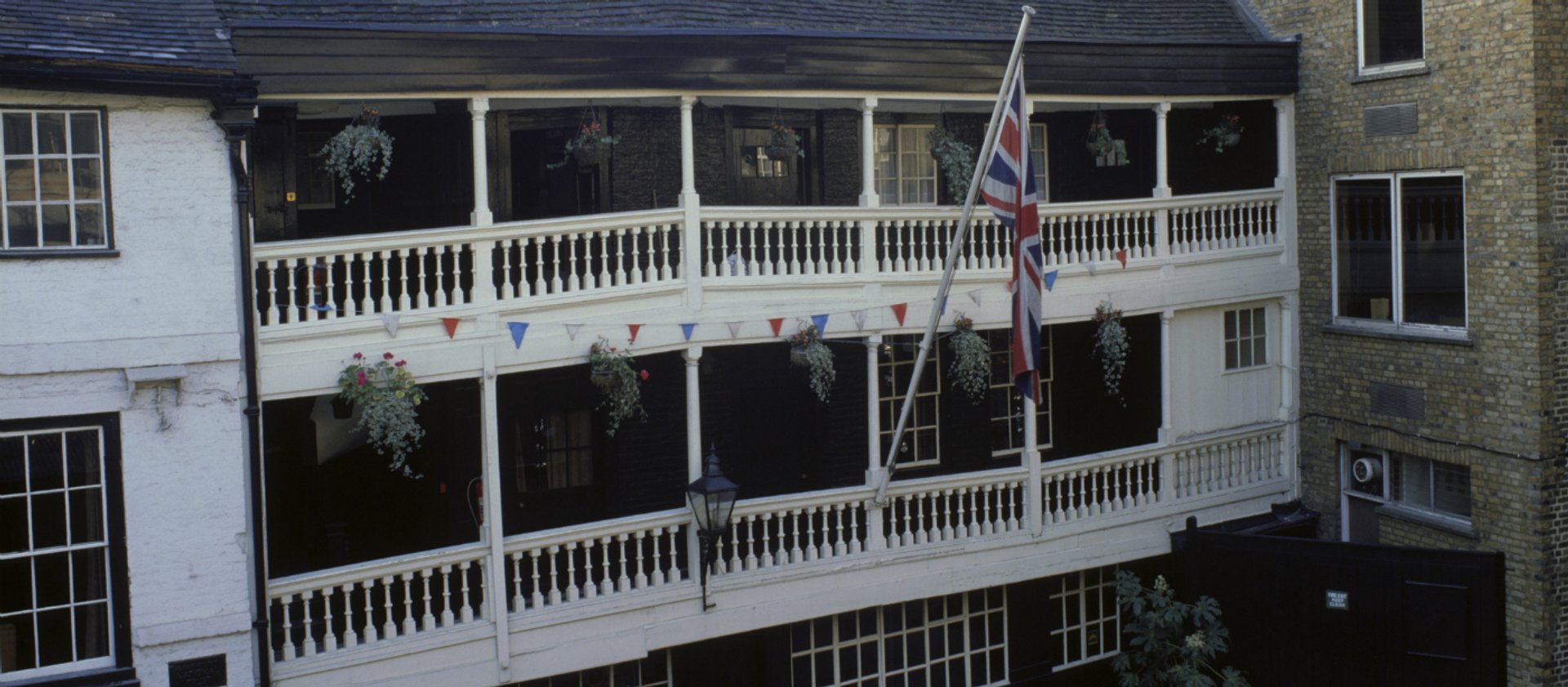 Sadly, it's now time to head on home after my wonderful imaginary weekend away. I will be keeping these plans on file in case of a small lottery win (if it's a big win there will be even more cocktails, and possibly a helicopter). In the meantime I shall return to dreaming of holidays and mini breaks from the comfort of my sofa.
This post was produced in collaboration with Fraser Place. All opinions and fantasy trips are my own.