Ah, the gym. I love how you make me feel stronger and mean I can take boxes off delivery drivers with one hand after they've warned me how heavy it is.
I don't always love those days when I went a bit hard after a bit of a break, or just really pushed it and wake up the next day feeling like I need to install a stairlift and handrails in my bathroom because I can barely walk, or need help fastening my bra.
We all know that really the only thing you can do for DOMs is patiently wait for it to go away, but there are plenty of things you can do to reduce the pain while you wait. One of the things I like to do is use a warming muscle rub. I've tried assorted brands in the past, from the traditional Deep Heat, through several independent brands and products like Tiger Balm.
Recently, in a bid to save money, I thought I would have a go at making my own, and it was so successful that I thought it would be a handy thing to share!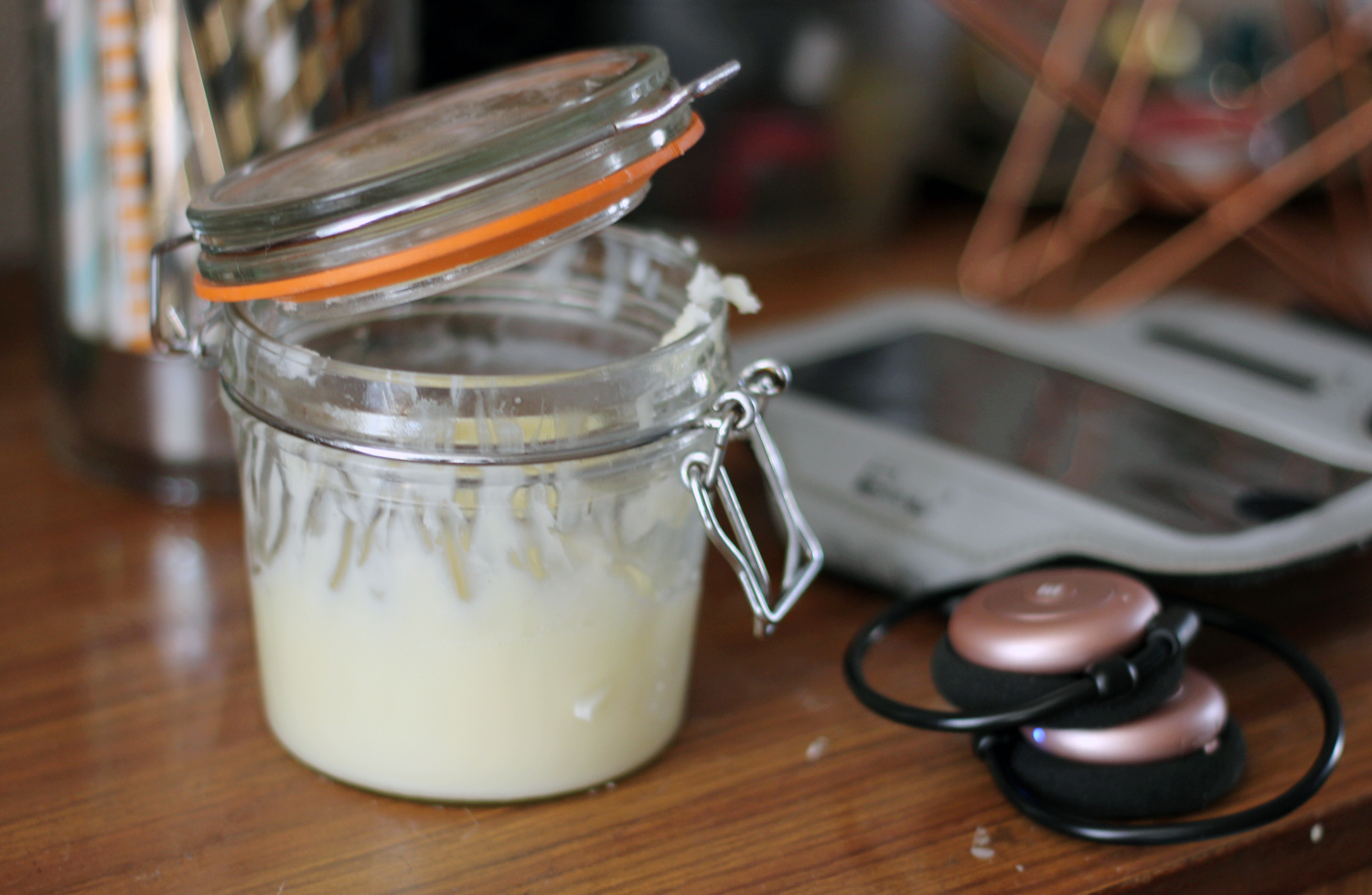 Personally, I think Deep Heat is great if you have an ache or injury and you want to go and train, but for dealing with DOMs I want something nicer smelling, and easier to use for massage.
Buying all the ingredients to make this can work out pricey, but the volume you'll be able to make means that it ends up far cheaper than buying ready-made products. The recommended amounts here approximately half filled one of my jars, which hold around 300 ml, enough to keep me going for some time as I've hardly made a dent in it in the last month!
You Will Need
Approx 75ml Coconut Oil
3 tbsp Oil (You can use Olive Oil, or a carrier oil like Almond Oil)
2 tbsp Beeswax pellets
Essential Oils of your choice – I chose 2 warming and 2 cooling and you'll use about 20 drops of each. I used Eucalyptus, Peppermint, Ginger & Black Pepper
Jar that holds at least 200 ml
Small saucepan
Wooden stick such as a skewer or chopstick for stirring, preferable something disposable
(Links are to the products I bought on Amazon, I'm an affiliate so I might earn about 1p if you buy through them!)
The essential oils are what will give your rub a pleasant smell, and slight warming effect, so make sure you like what you choose. I used Eucalyptus, Peppermint, Ginger and Black Pepper . You could also use cinnamon, clove or spearmint.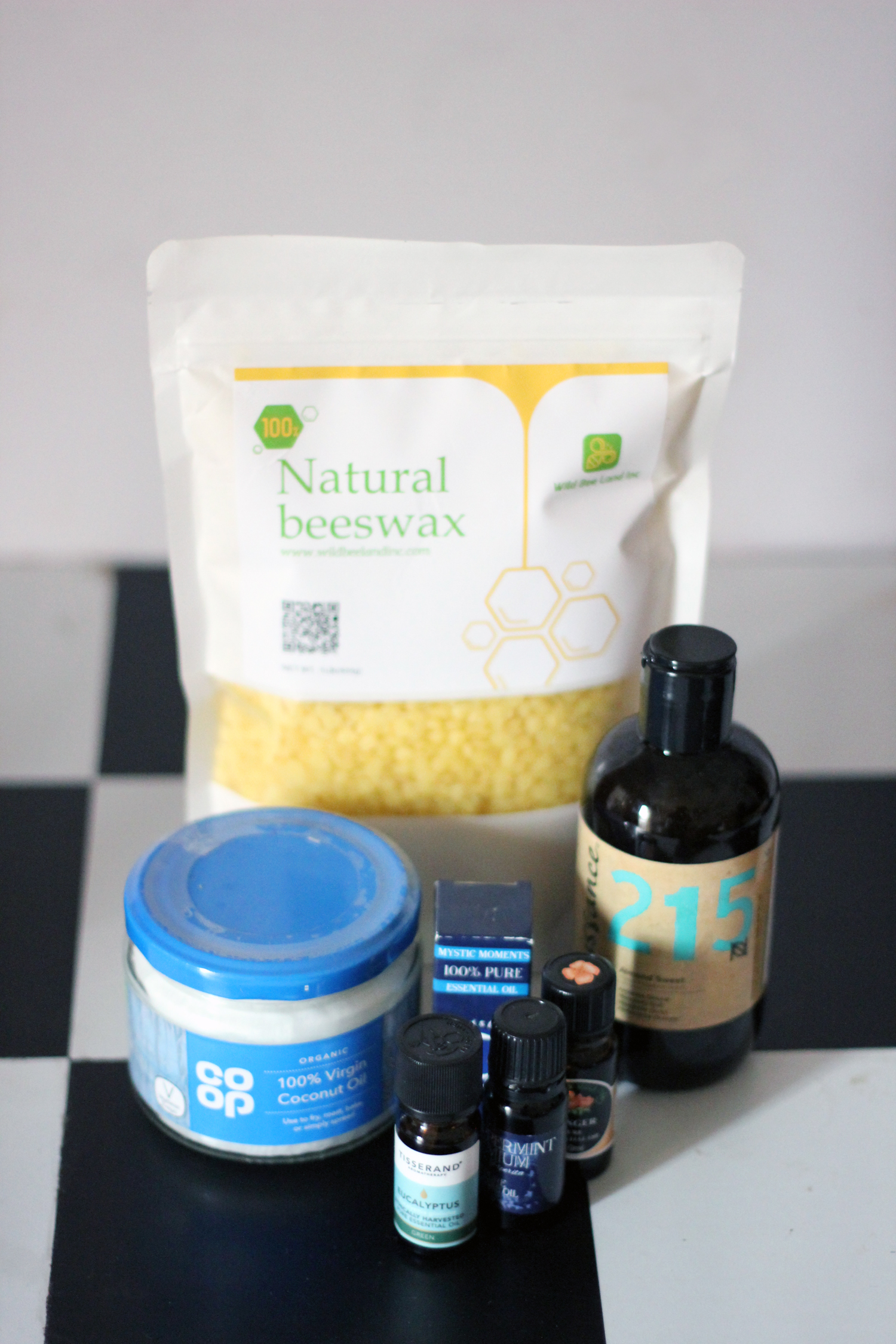 Peppermint oil: Contains menthol which has a cooling effect. It stimulates blood flow to the skin, and is also reported to be anti inflammatory.
Eucalyptus Oil: A natural antiseptic with analgesic and anti inflammatory properties.
Ginger Oil: A warming oil with anti-inflammatory properties.
Black Pepper Oil: A warming and stimulating oil that increases blood flow to the skin and has analgesic effects.
How to Make Your Own Warming Muscle Rub
Bring a small saucepan of water to the boil and then reduce to a simmer.
Add the coconut oil, olive or almond oil and beeswax pellets to the jar, and then stand in the saucepan of simmering water.
Stir gently until all the beeswax pellets have melted.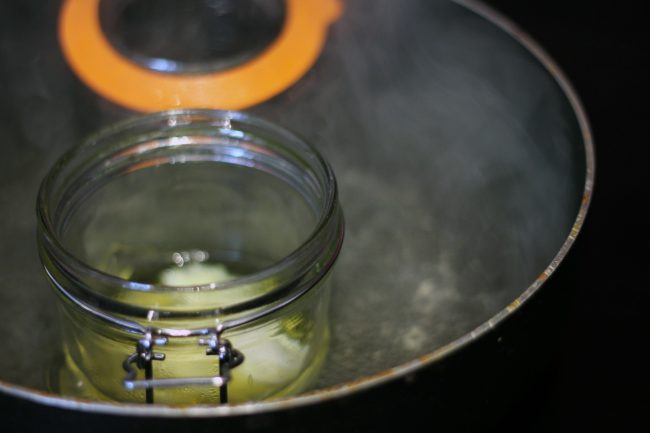 Once melted remove the jar from the pan (use an oven glove as it'll be hot!) and quickly add 20 drops of each essential oil before the mixture starts to set.
Give it a quick stir, and you can either decant into another, prettier, container, or just leave in the jar to cool and pop the lid on!
And there you have your very own warming muscle rub, plus enough ingredients to make it about 4 more times!
As an added bonus, I've found it also make an excellent chest rub if you have a cold!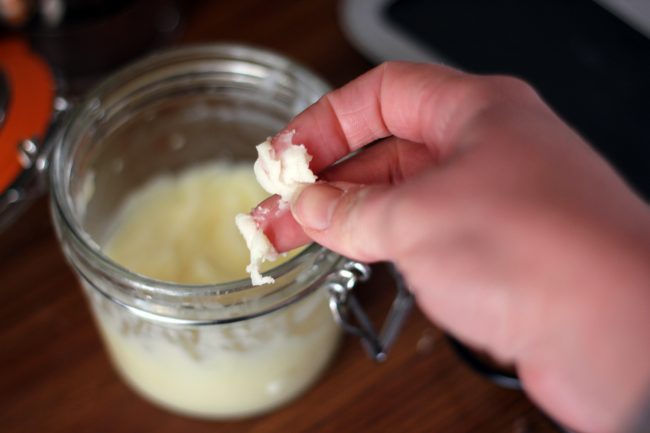 A final note. All the products you buy to make this are also excellent for other projects. The beeswax pellets you can use to make your own candles, the oils can be used for massage, or making bath salts or similar, and, you can use the rest of the coconut oil for cooking if you don't want to save it to make more muscle rub!