Hi there! How's things? I genuinely can't believe we're so far into December already. Where does the time go? Etc, etc.
My Sunday this week consists of a client session at the gym, then rewarding myself with a trip to TK Maxx in the hope that they have some candles I can waste my money on.
I'll then be having a very quiet Sunday evening as I have an early start tomorrow.
But before all that, this week I…..
Ran far too fast
After a few weeks of "plodding" on my training plan, this week was the first week some faster runs started creeping in.
On Monday I was supposed to do a tempo run, a pace that my calculator had decided was approximately 10:27 minute miles or "comfortably hard".
It seems, however, that those weeks of plodding have led to me loosing all sense of pacing. I went out far too fast on a downhill, suddenly realised I was going to fast on an uphill, tried to slow down a bit, got all confused and ended up running my tempo run at 9:50 minute miles. I have no idea what that means for my carefully written training plan, but it was a) really hard and b) actually quite good for my confidence as it proved I could do it.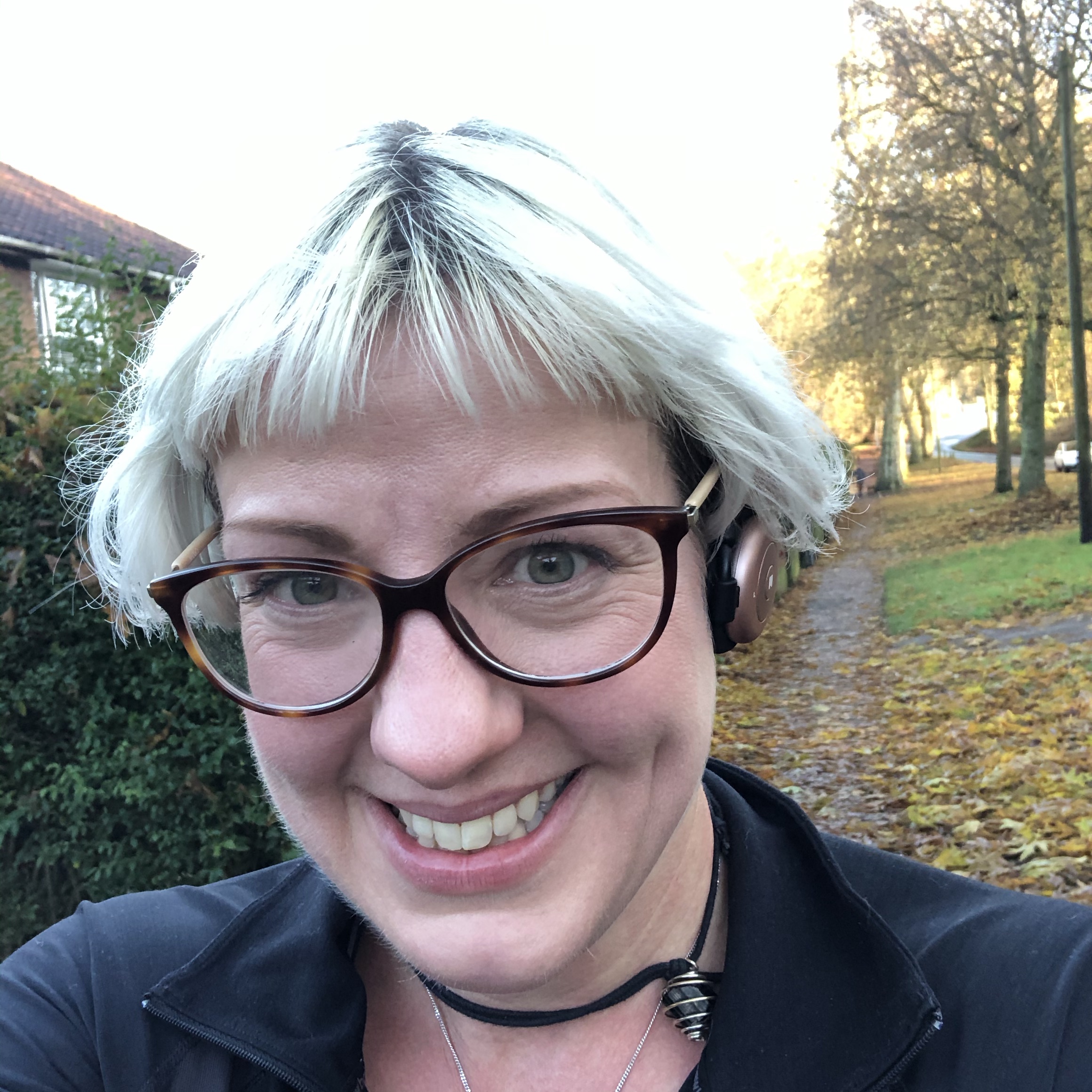 Started decorating
So. 7 years ago in the midst of the 2012 Olympics, we moved into a new house.
We did several things, including ripping up the dining room carpet and knocking out a window to replace it with a door. Then we ground to halt and for the last 7 years the dining room has been a depressing cupboard with grubby walls with wires sticking out of them and a grubby curtain over the new door.
So this week me and my credit card decided enough was enough and we spent a lot of money we couldn't afford on paint and rugs and new light fittings and spray bottles of sugar soap and over the course of 3 days I painted the entire room, scrubbed the floor (I don't have the time or money to sand it nicely, but at least it's a bit cleaner!) and put all the pictures back up nicely.
Mr LLL put a new light fitting in, which doesn't work as it's not wired up to anything and we can't afford an electrician, but it looks better than wires sticking out of the wall.
And now we have something that nearly looks like a room. I have a few finishing touches to make this week, but I'm already feeling far happier when I walk through it!
It is bodged, but at least it is attractively bodged.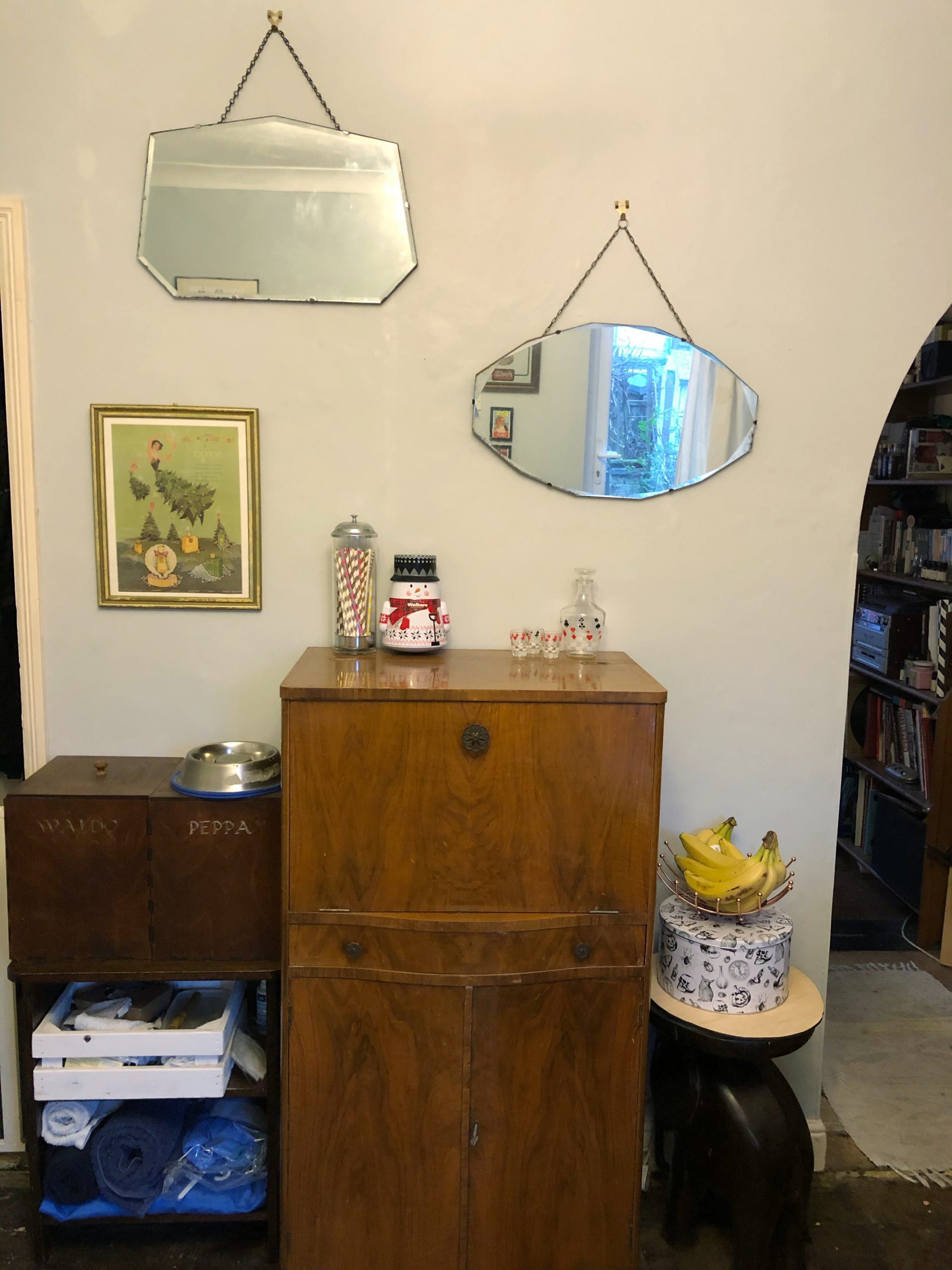 Had Chips, but not the chips I'd planned on.
Honestly, all that decorating was exhausting, so we decided to treat ourselves to MotherChips at the local pub, the best loaded fries ever, and I was really keen to try their Christmas menu.
However, when we arrived the pub was packed. It always is and I don't know why I thought this Tuesday night would be different to all the other Tuesday nights I've been disappointed and not able to find a table.
So instead we went to another local pub, we were just going to have a drink, but then their food menu looked quite tasty, so we did get chips after all. Not quite the massively loaded Christmas chips I had planned on, but chips all the same.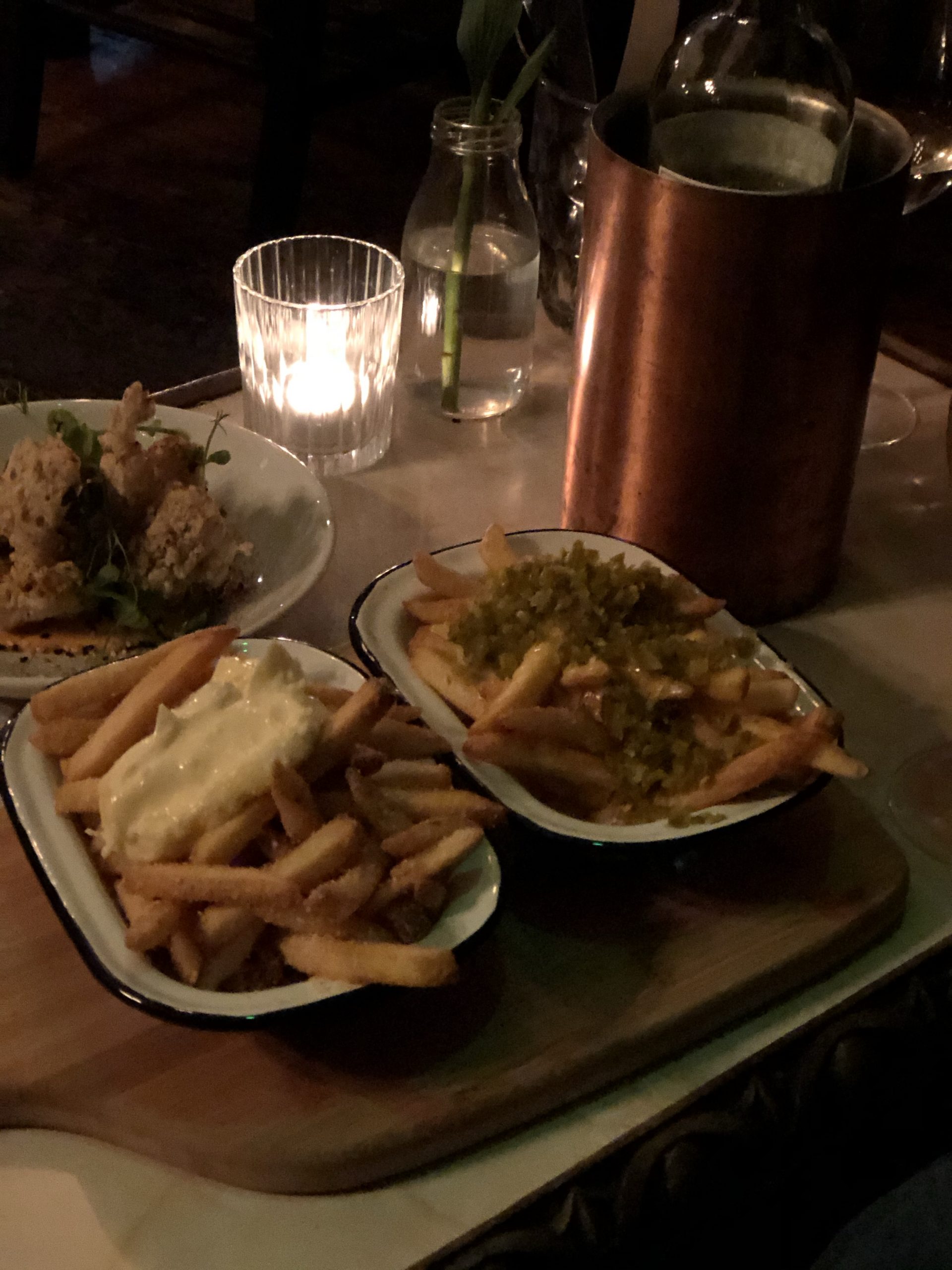 Had a Slightly Festive Night Out
I say slightly festive, because I guess technically it was anti-festive? The pub near me held a Krampus party on Friday night. Krampus is kind of the anti-father Christmas. Found in many Germanic countries folklore he punishes naughty children at Christmas instead of bringing them gifts.
We had a few drinks and there was a visit from the Ickeny, a huge folk horse with a skull head.
Then Krampus and Kett's Horse did some dancing, to Black Sabbath, which led to some fun reminiscing about that time I won the heats of a talent competition when I was 11 dancing to Black Sabbath, but didn't win the final because the vicar on the panel was unimpressed.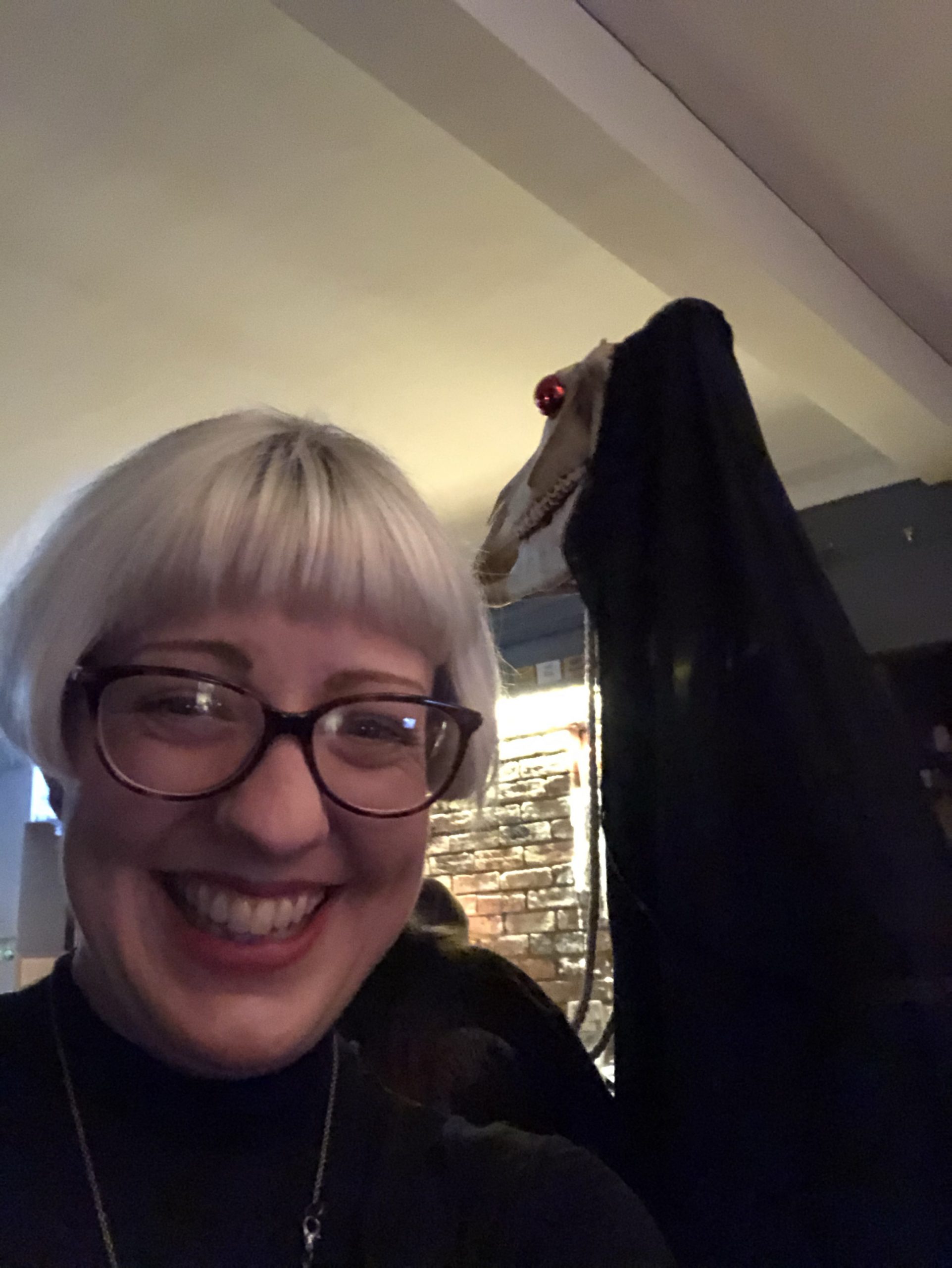 Celebrated the fireplaces birthday
Yes, because that is a thing, ok!
Turns out it was 6 years yesterday that we installed our lovely open fire, so we thought we ought to celebrate by, er, lighting a fire.
It also gave me a chance to catch up on my whisky drinking as after a busy week I hadn't drunk any of the contents of the Drinks by the Dram advent calendar they so kindly sent me. It was a lovely cosy Saturday and I almost felt a festive twinkle.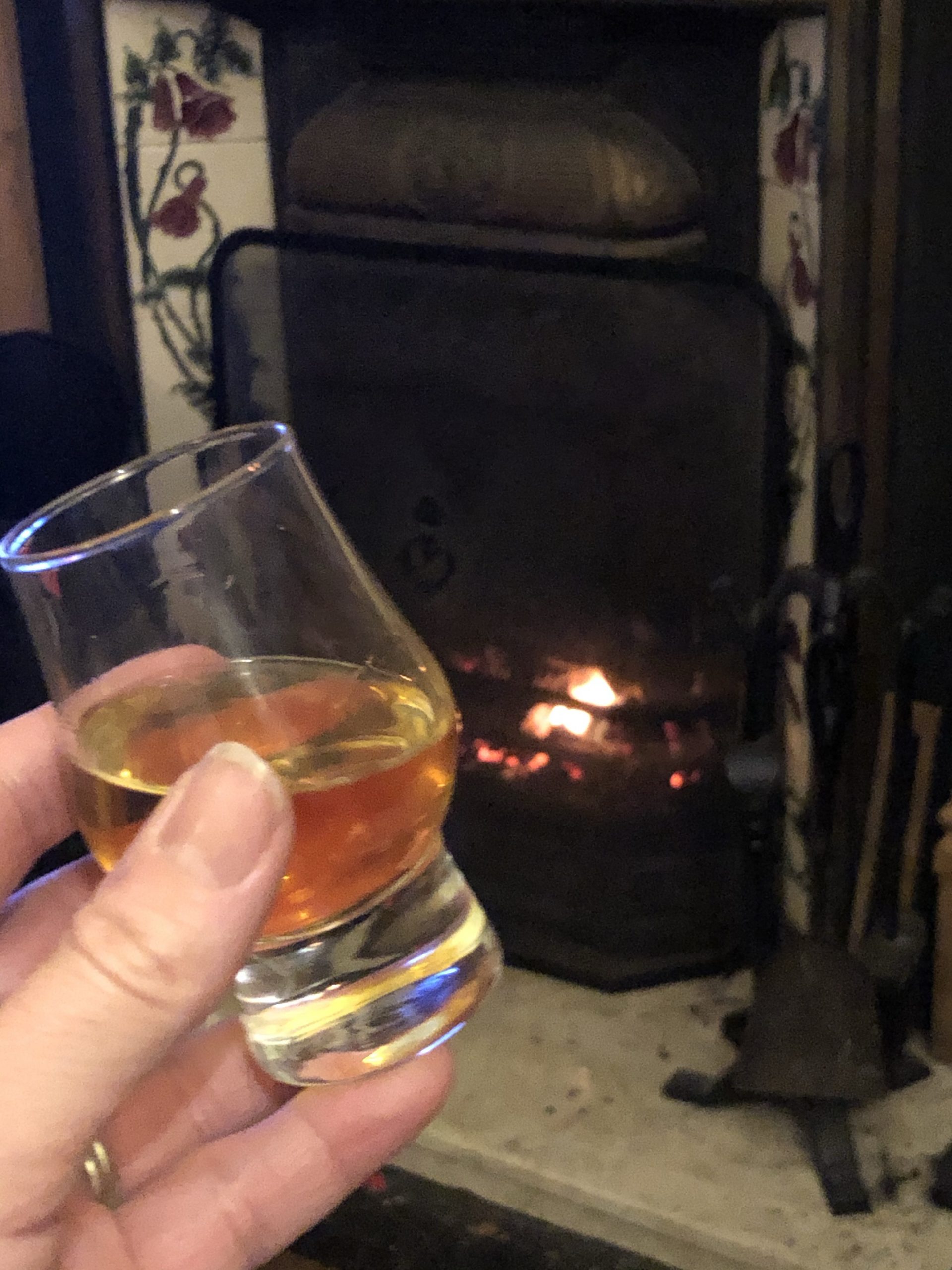 And that was another week in my life.
How was your week?
Related