Hey! I'm late today, but that's because after I finished work I had some lunch and then had a sudden urge to turn the chunks of old wax I'd been keeping for a year into candles. I thought it would be quick, but that was an hour and a half ago.
I spent a large portion of that time scraping dried wax off of the kitchen counter with a knife, but I now have 2.5 "new" smelly candles to burn when I have a lovely relaxing bath.
But anyway. Now I plan to watch Poirot for the rest of the day.
But first, this week I…..
Had a Granola disaster
After a quiet and uneventful few weeks, thank goodness this week has picked up a bit, hey?
On Tuesday afternoon our shopping was delivered. As I was putting it away a packet of Granola got caught in our sliding cupboard doors, tipped upside down and emptied itself all over the insides of the cupboards and the kitchen surfaces.
It took ages to clear up, even with 2 Pugs helpfully checking the floor for escaped bits.
I still keep finding bits now.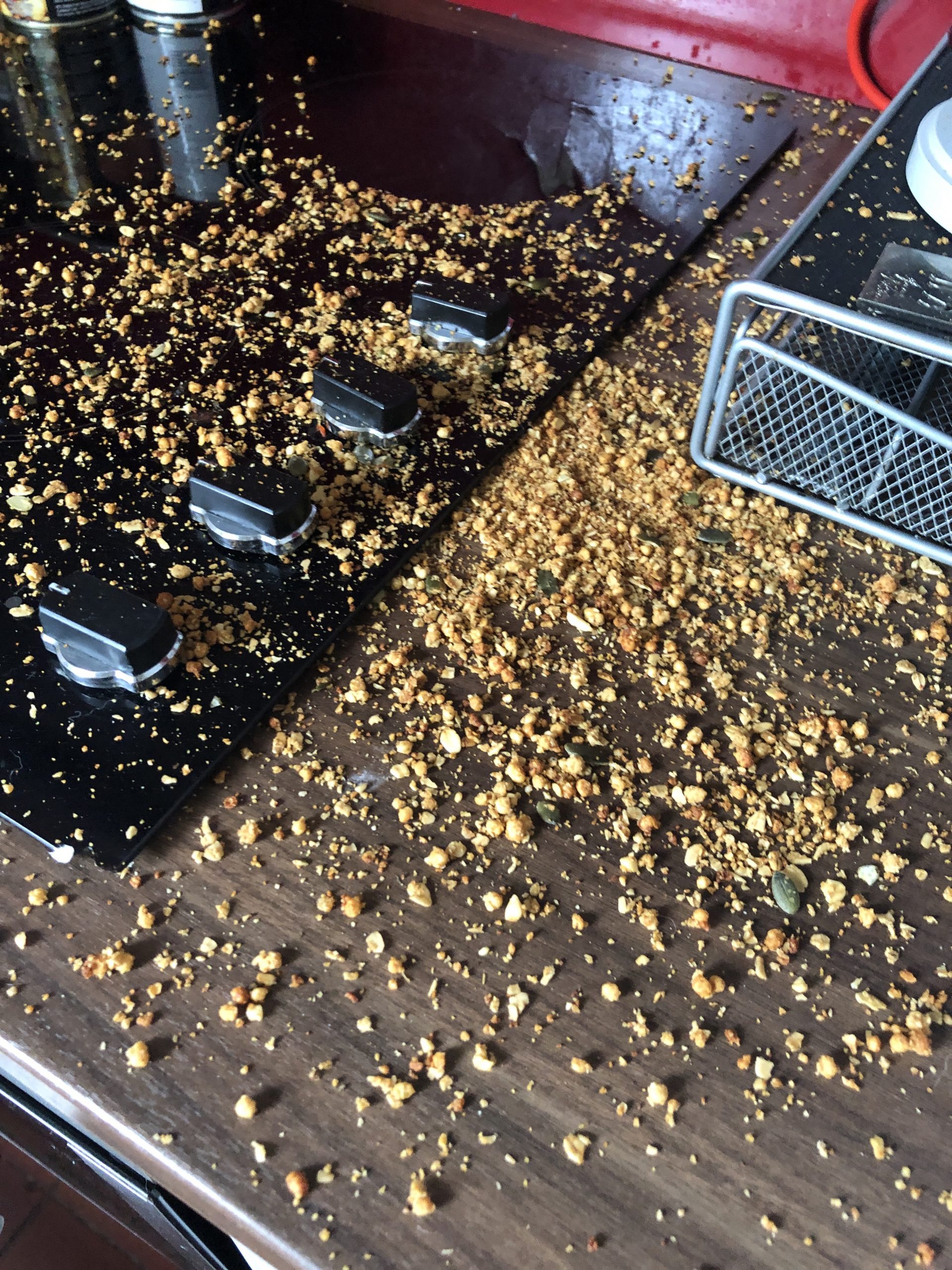 Found a rubber band shaped like a penis
See, I told you this week was more eventful.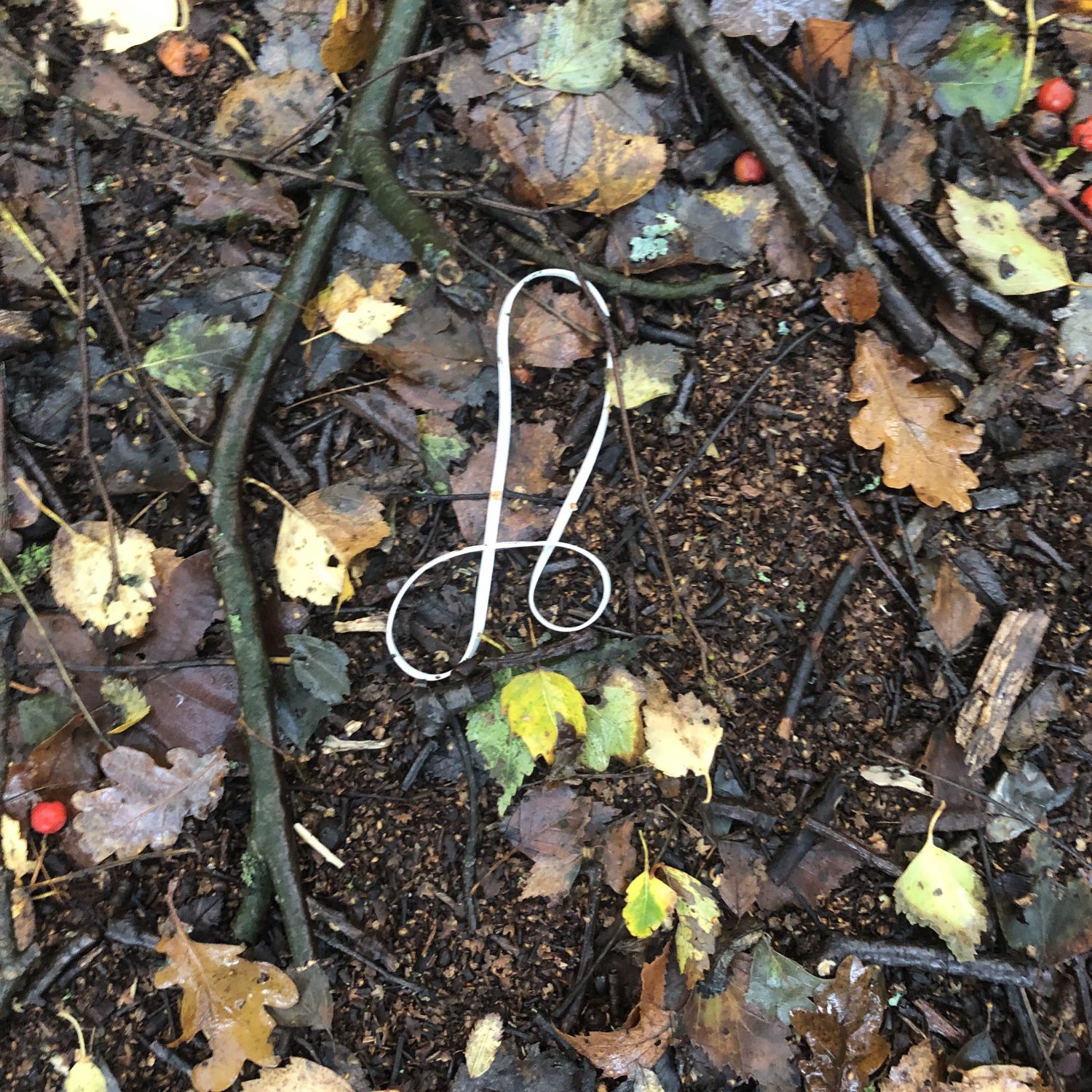 Saw a rainbow
Literally the only good thing about this persistent horrible drizzly rain,
On Thursday morning there was a beautiful rainbow while I was training a client outside.
I love training outside, even in the rain, it's peaceful, and the appearance of a rainbow made it even better.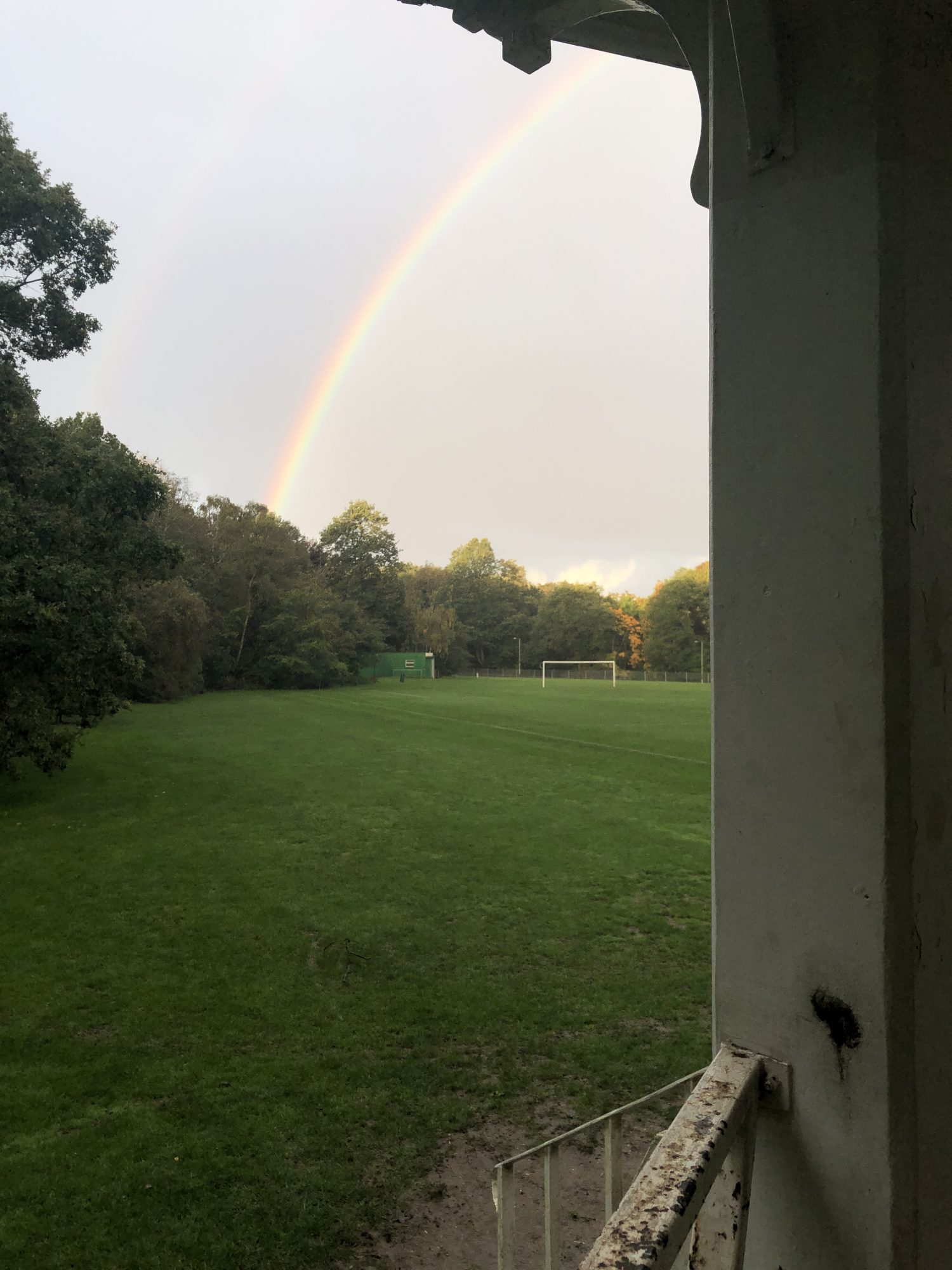 Did not go to Pizza Express
Don't worry, there's a reason I've specifically chosen to mention Pizza Express among all the other places I haven't been. I also haven't, for instance, been to the Ritz or Hawaii.
Each week, to keep us entertained in these "difficult times" we take it in turns to cook a special dinner.
Last week I completely forgot to take photos of our Lady and the Tramp themed dinner. This week I forgot to take photos of our pretend trip to Pizza Express. Every year Pizza Express send us a free Prosecco voucher for our birthday and it's become a bit of a tradition to go and use it. This year they were shut in May, so have sent us our voucher 5 months late. Except none of our Pizza Expresses have outdoor space and we're still only socialising outside.
So this week I bought Pizza Express pizzas and printed out a menu and we drank Prosecco at home.
I only remembered to take a photo after we'd eaten, so here's a photo of my empty plate.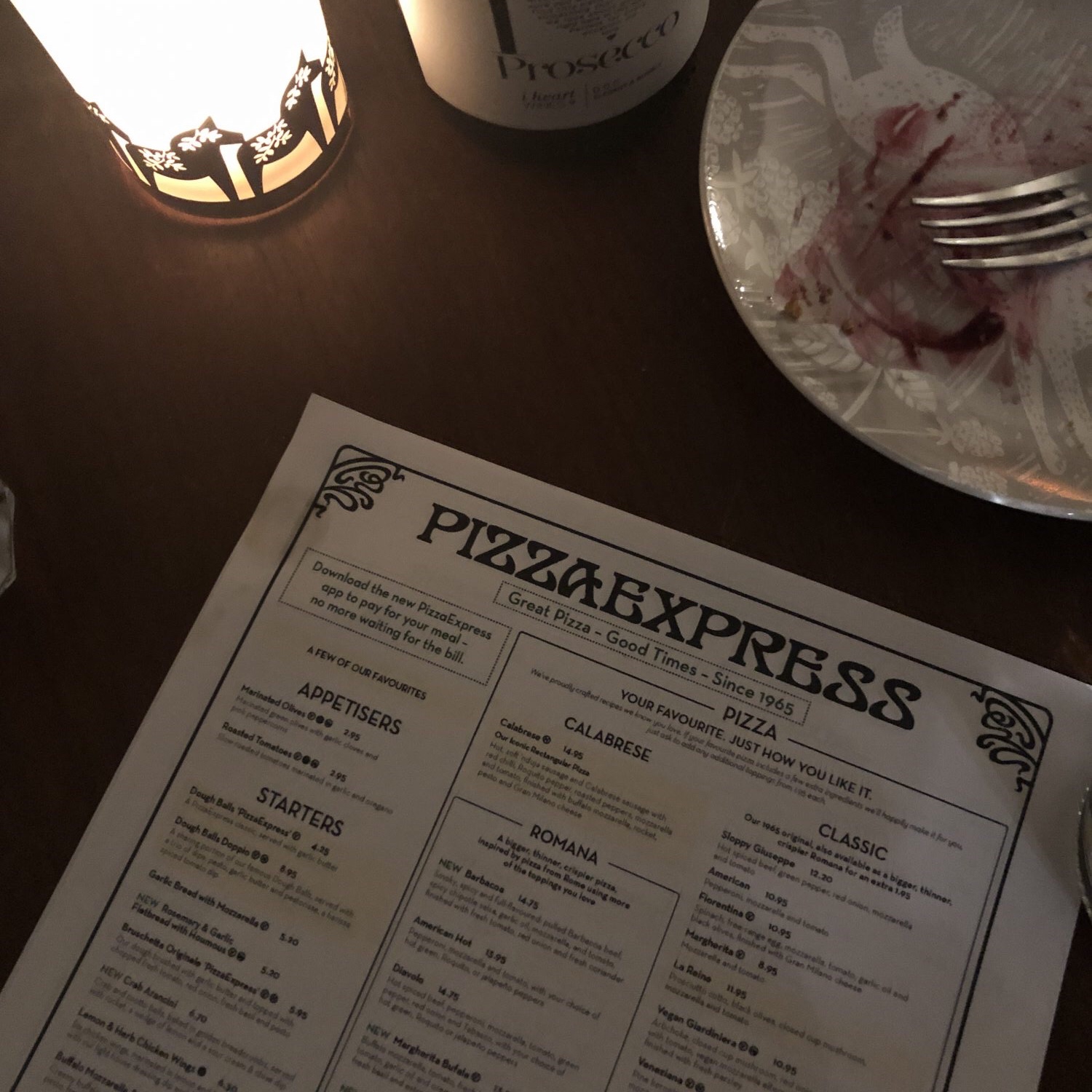 Had a very efficient flu jab
I get a free flu jab because I'm asthmatic. Most years I pop to my surgery and get it, which is a whole 4 minutes walk from my house. This year they're a little more keen to get everyone vaccinated quickly (can't think why) so thing were a little different.
Several local GP surgeries were set up at Carrow Road football ground. It's a 10 minute drive from me, but the efficient set up meant I was in and out with a plaster on my arm in less time than it would take me to walk to the surgery normally.
And now I feel like I've been punched in the arm.
Combined exercise and Prosecco
Because there wasn't enough Prosecco this week, on Saturday night was Prosecco Pilates over Zoom with the Continental Fox.
If you've never used a Prosecco glass as an exercise prop you should really give it a try.
It finished off what was actually a very pleasant Saturday afternoon sat watching Poirot by the fire.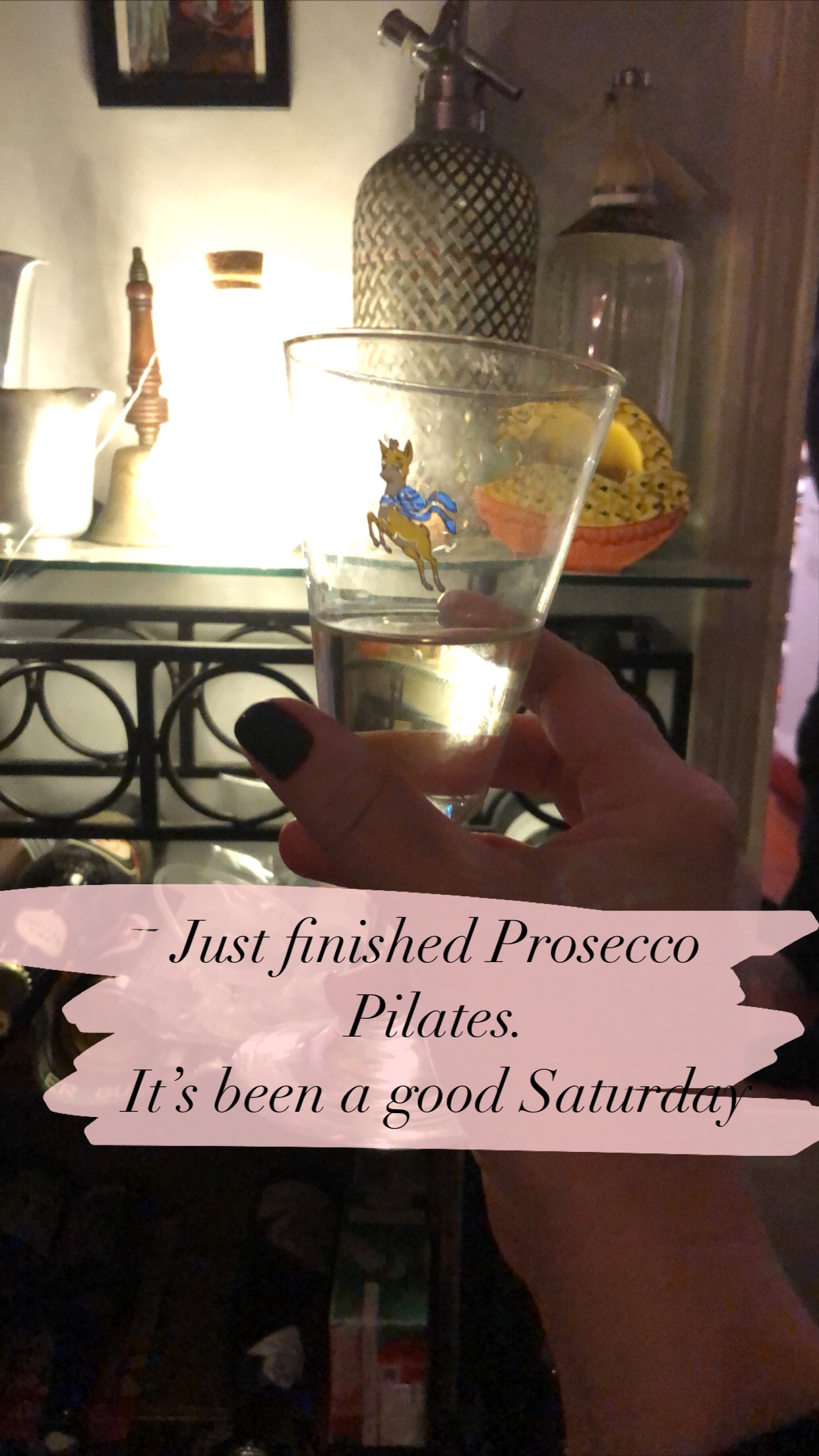 And that was another week in my terribly exciting 2020.
How was your week.