I am a massive fan of gym kit with fun prints. Just because you want to get sweaty doesn't mean you don't want to wear something fun while you do it.
Last Summer I spotted some amazing leggings at My Ginger Orange. I pretty much dreamt about them all year, and at Christmas I was lucky enough to get a pair of their Dreamboat Duchess leggings under the tree (Thanks Mum!)
Here I am attempting to do yoga for a photograph in them, note the slight look of panic on my face as I hold the pose long enough for my timer to go off.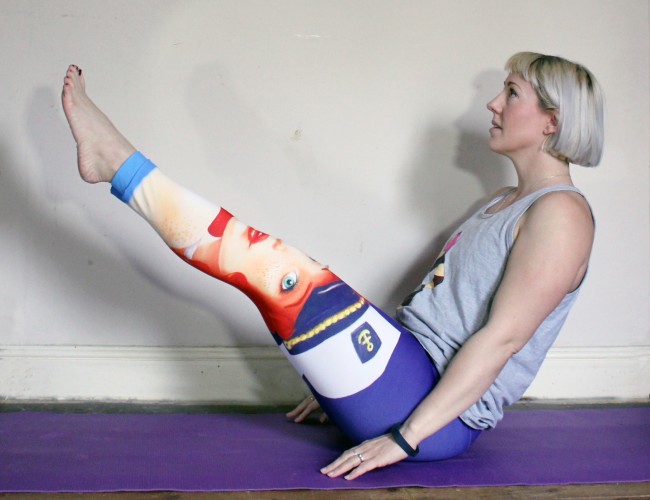 I am super impressed with them. They fit perfectly, no digging in at the waist, and also no slipping down and are made from a super soft and thick fabric that doesn't go see through (squat proof!) and feels supportive. Plus they look super cool of course.
They are fractionally long on my short stubby legs, but roll up at the ankles no problem, and that means all you willowy babes out there don't need to worry about cold ankles!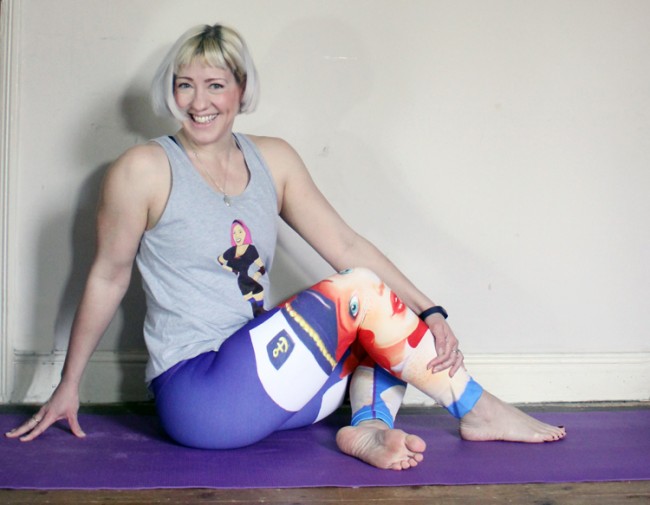 There are 3 of these "lady" prints, a sailor girl, a Japanese Geisha girl and a Mexican style sugar skull, as well as 3 plain leggings with coloured waistbands in the collection.
Every time I've worn them they've got admiring comments, and Ginger Orange have kindly offered you all 10% off with the code Retro10
Thanks to Ginger Orange I've since also managed to get my hands on a pair of the Sakura No Hana leggings that are just as gorgeous! Head on over to My Ginger Orange and treat yourself to some new inspiration to keep up that fitness regime!