Happy Christmas Eve Eve!
Yes, tomorrow is Christmas Eve, and judging by how busy the bars were at 5pm on Friday night, I'm guessing a lot of people are off work and in holiday mode already.
Despite loving Christmas and owning an absurd amount of Christmas clothing I always find the run up to Christmas very stressful, especially now Mr LLL is in the retail world and I've spent the last 2 weeks helping him fend off messages from people really stressed that their parcels aren't there yet. Weirdly it does help to remind myself that I feel like this every year. This is nothing new, and soon there will be Baileys (Sorry, fake supermarket Irish Cream) in my coffee for a few days, and then life will go on as normal, just cold and with less sparkly lights.
Todays plans involve finally putting up the Christmas Tree, trying the Egg Nog flavoured Irish Cream I bought from Aldi and braving the town in an attempt to buy Christmas Crackers.
But first, this week I……
Did My Last Olympic Lifting Session of 2018
It's been about a year since I started working on Olympic Lifts with PT Paul Fawcett. I'm never going to be an Olympic Lifter, but it's helped improve my power, core strength and shoulder flexibility massively.
Last week I finished on a 37.5kg Clean and Jerk. Pretty sure I could have done more, but my back has been a little twingy and I didn't want to push it.
I'm now done with the gym until after Christmas as I don't think I'll have time to go on Christmas Eve. But it feels good to finish the year on a PB.
Found Some Interesting Crisps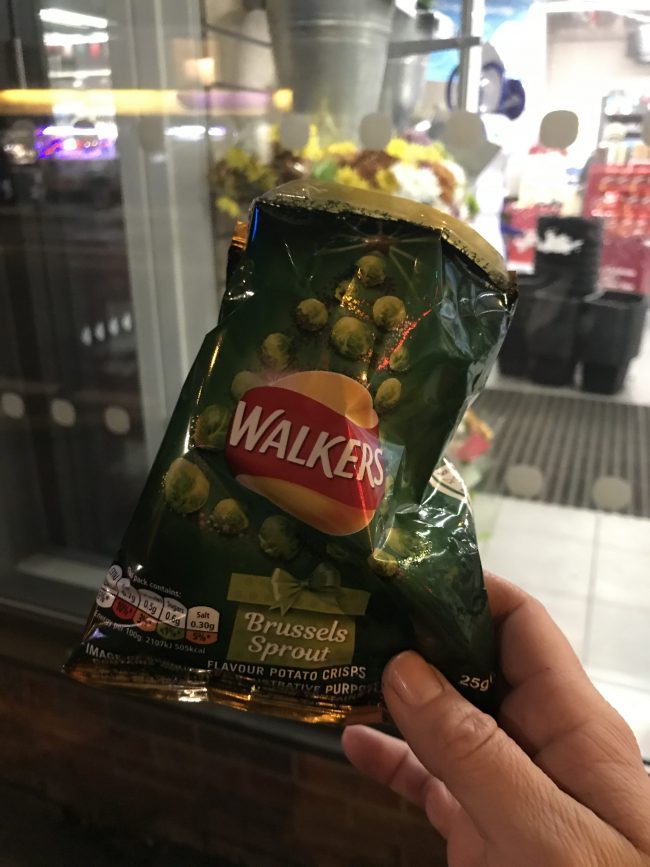 Yes, they are Brussels Sprouts flavour. They're….interesting.
I actually really like them, they're also green, and they come in a multi pack which means they're 25g bags, which makes me happy as crisp packet sizes are absurdly huge these days.
Took The Pugs to the Groomers
We've always bathed them at home before, but their claws needed clipping and it's cold outside so I don't like letting them "air dry" so we treated them to a little spa day at groomers.
They came home smelling lovely, and with little festive bandanas to wear, which was cute. A couple of Waldo's claws were clipped a little short. Apparently this doesn't normally make dogs limp, but Waldo is an adorable little drama queen, and spent the next 2 days limping slightly when asked to walk on concrete. You'll be glad to know he is now fine, and still smells lovely.
Also, does anyone else think Peppa looks she is awaiting further orders in her post-groom photo?
Took An Afternoon Off
As this week drew to a close, online sales quitened down and last post approached, we decided we could risk taking a short break to go into the City Centre and visit the markets and drink Mulled Wine.
We bought a few gifts, assessed the Mulled Wine offerings of both Sir Tobys Beers and the Norwich Christmas Market and decided we preferred Sir Tobys as it was cheaper and had cosier seats.
We ate Arancini from a market stall, then we stopped for a festive Cocktail in Chambers Cocktail Company on the way home.
It was a lovely peaceful full stop in a busy couple of weeks.
Drank A LOT of Cocktails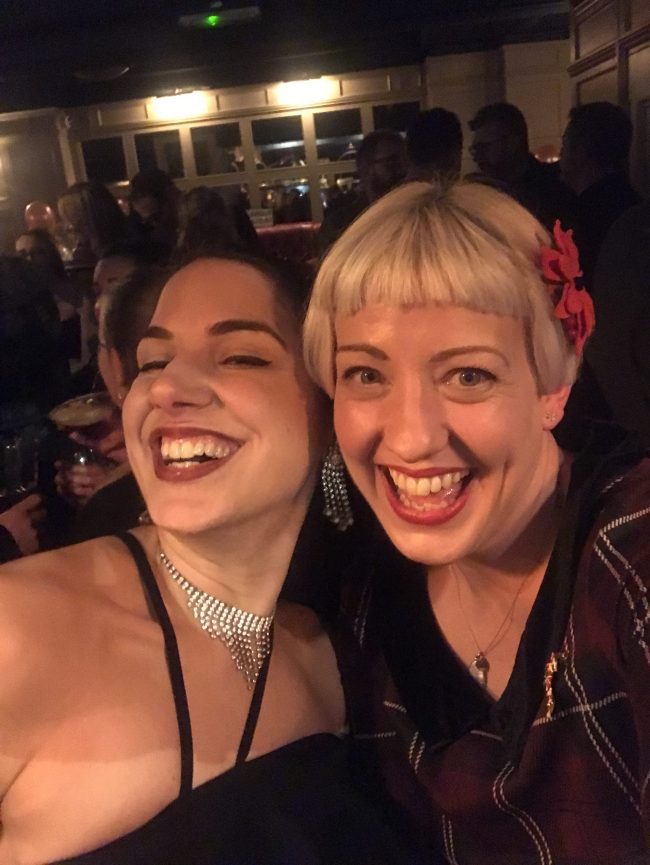 On Friday night I met up with my favourite Cocktail Buddy and Pilates teacher The Continental Fox for a couple of Christmas drinks.
Being self-employed we hadn't quite realised how busy the Friday before Christmas would be, even at 3pm in the afternoon, but we bravely battled the crowds and the rain to get our Festive on.
A couple of Christmas Drinks ended up as 6 cocktails and a glass of Prosecco, and a slightly sore head the next day. But I had a fabulous afternoon, and finally started to feel a little bit of Festive Spirit (It's Rum, by the way, the Festive Spirit is Rum)
Threw Stuff Away
You wouldn't think that would be worthy of a whole header, but it is.
I am the most terrible hoarder, and I am currently in the middle of a long slow process of getting rid of as much stuff as possible. Some needs selling, some donating to charity, and other stuff just goes in the bin.
This week I said goodbye to this gorgeous Cocktail Cabinet. We bought it in 2010 in a Charity Shop, but we no longer have room for it and it's just not practical. For weeks it has been BEHIND another cocktail cabinet that I have, taking up masses of space. I tried to sell it, no one wanted it, so on Friday Age UK came and took it away to find a new home.
Other things I said goodbye to this week include this box.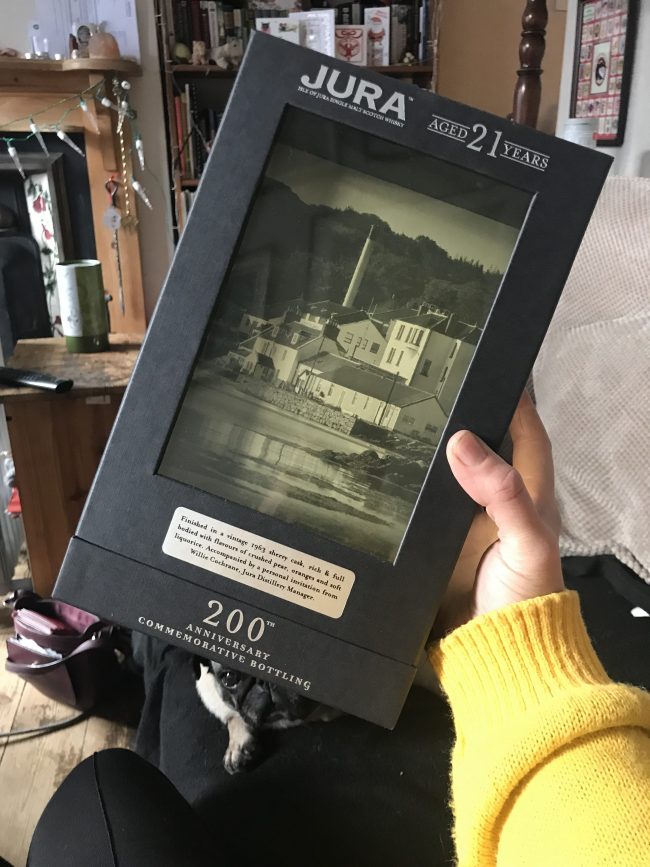 This (very expensive) whisky came to me as part of a prize I won from Jura Whisky back in 2012.
I think the actual whisky must have run out in around 2014 as I saved the last little bit for ages. Which means that this empty box has been in my house for at least 4 years.
Why am I keeping it? Do I think I might forget the whisky if I get rid of it? Do I think I will one day buy myself another bottle of £100 whisky and want to remember what it's called in case I forget?
Whatever, this week I finally threw it away.
Trust me, this isn't the only pointless thing like this I have in my house. Slowly but surely I am getting rid of it all……
And that was another week in my life.
How was your week?