Good morning! How have you been this week? Absurdly hot? I have.
I absolutely hate the hot weather. In fact I pretty much hate most of Summer in general. It's hot, buggy and nasty. Roll on Autumn.
My plans for this, thankfully slightly cooler, day include a client session in the park and a socially distanced roast dinner with my Parents who are visiting from Kent.
But first, this week I……
Got Ousted from my Seat
A few moments before this photo was taken I was leaning comfortably against some pillows.
Waldo pawed at my knee in an adorable fashion. I thought he wanted to sit on my lap so I leaned forward to lift him up. At which point he nipped around behind my back and settled down on MY PILLOWS.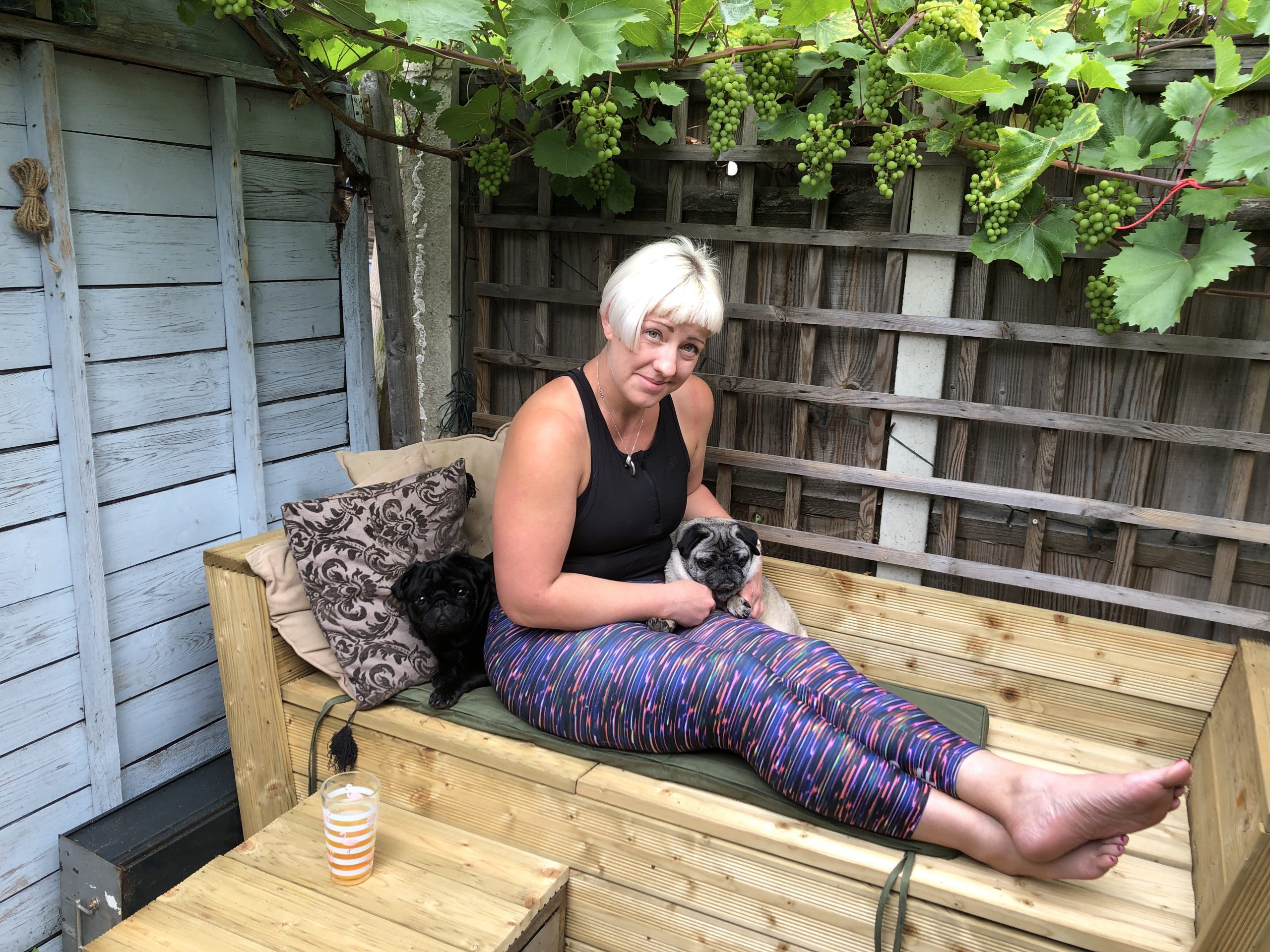 Look at that face. He planned it all along.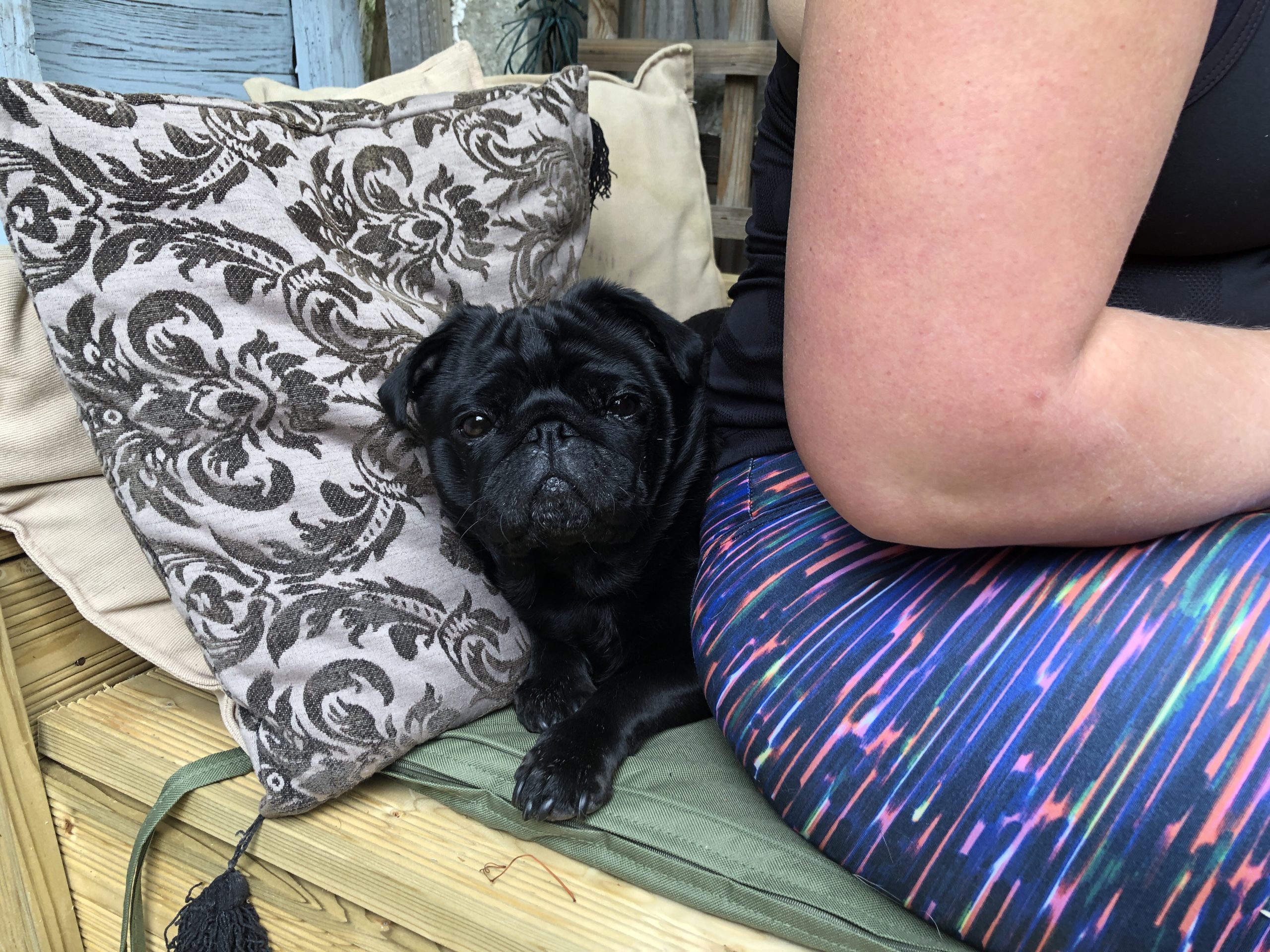 Went on Holiday
I took a couple of days off this week and travelled the grand total of 20 miles to spend 2 nights in a tent in Hemsby.
My family had all booked a caravan holiday for the week so we could do some socially distanced visiting, and I thought a couple of nights in a tent closer to them would make it easier.
I only had a minor meltdown about the concept of having to use shared toilet facilities. Thankfully the site wasn't *too* busy, so there weren't a lot of people in there at once.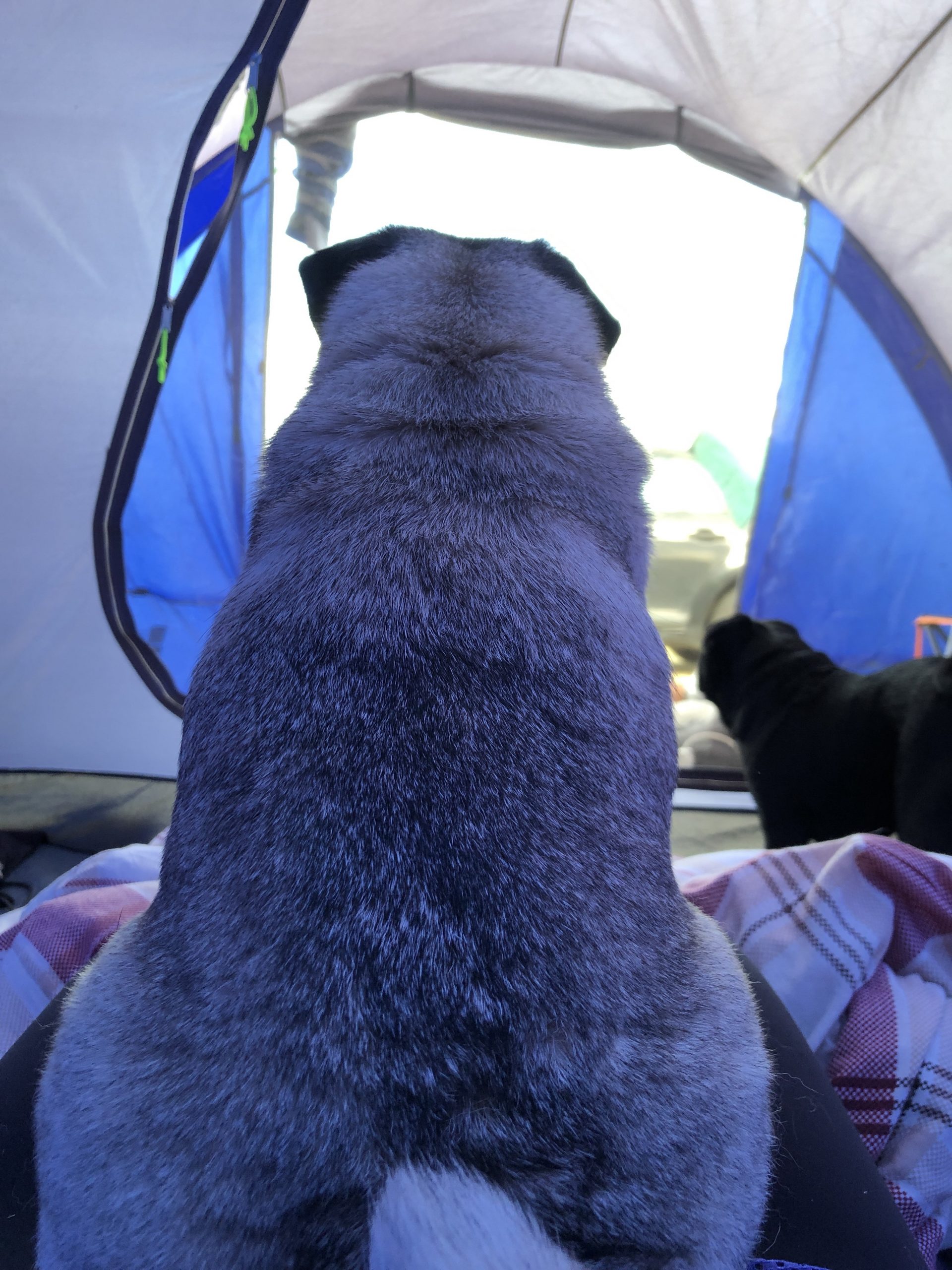 Ate Buns on the Beach
Our campsite was only a 5 minute walk from the beautiful sandy beach at Hemsby, so each morning we walked the Pugs about 7:30am and took some Bread Source buns to eat on the beach for breakfast.
It was lovely and peaceful.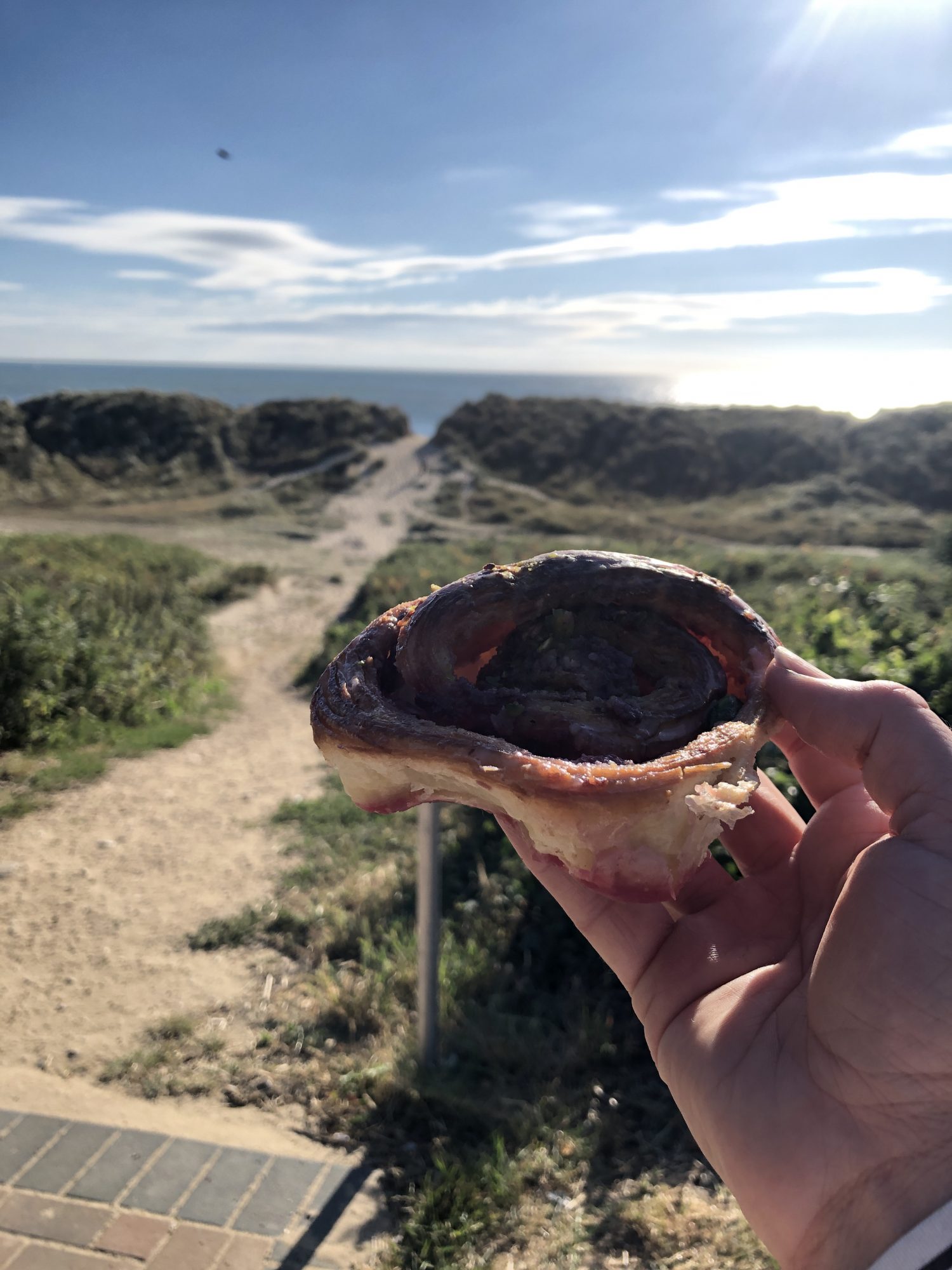 Had a Sad Loss
It was a bottle of wine.
If you put Cava in the freezer to chill down quickly, don't forget about it…..
Successfully Navigated 2 Socially Distanced Dinners
The cause of much stress in the run up to this short break was how the hell we were going to manage socially distanced dining with a party of 8.
Obviously being from different households we should be sat at different tables (Though my social media tells me I may be the only person who is bothering with this any more). Currently, if I eat or drink out, I'm choosing to opt for outdoor spaces where humanly possible. Most bars and restaurants aren't offering bookings for their outdoor spaces and the thought of trying to find 2 tables next to each other in a beer garden on a lovely sunny day was giving me a headache.
In the end it was no problem at all, in fact in the first pub we managed 3 tables. So that was a waste of a week of stressing wasn't it? A lesson I will NEVER learn.
My sister took this photo of me and Peppa on our appropriately distanced table….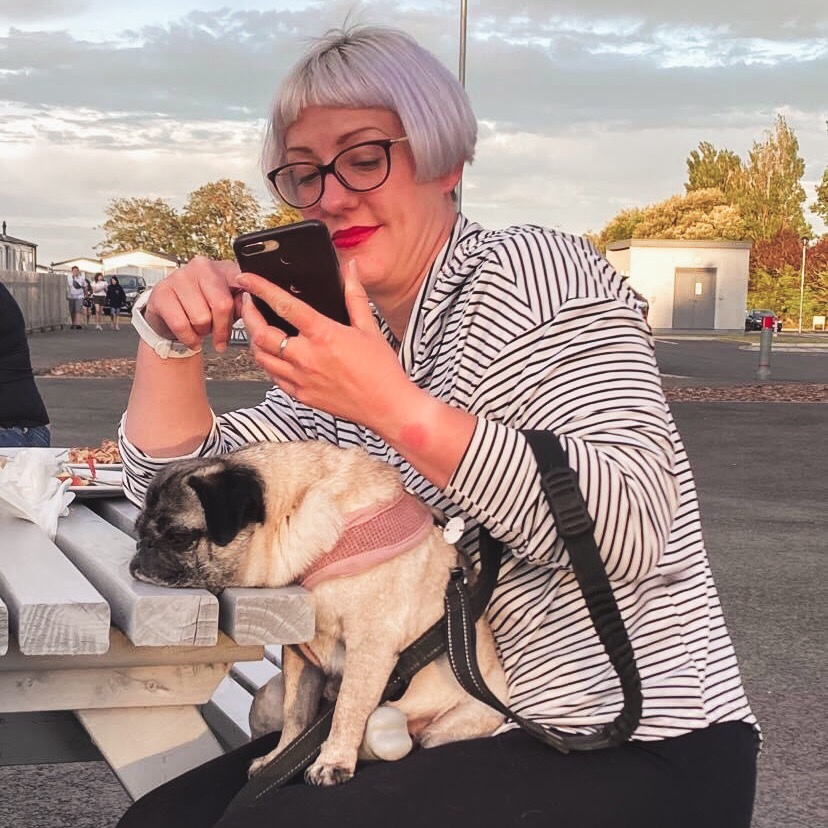 Went Inside an Actual Gym
For the first time since March. It was the campsite gym on my parents site. You had to book a slot so you were literally the only person in the room.
It was small, so had limited equipment, but I did bench press on an actual bench instead of a floor press for the first time in months and BOY did my chest know about it the next day!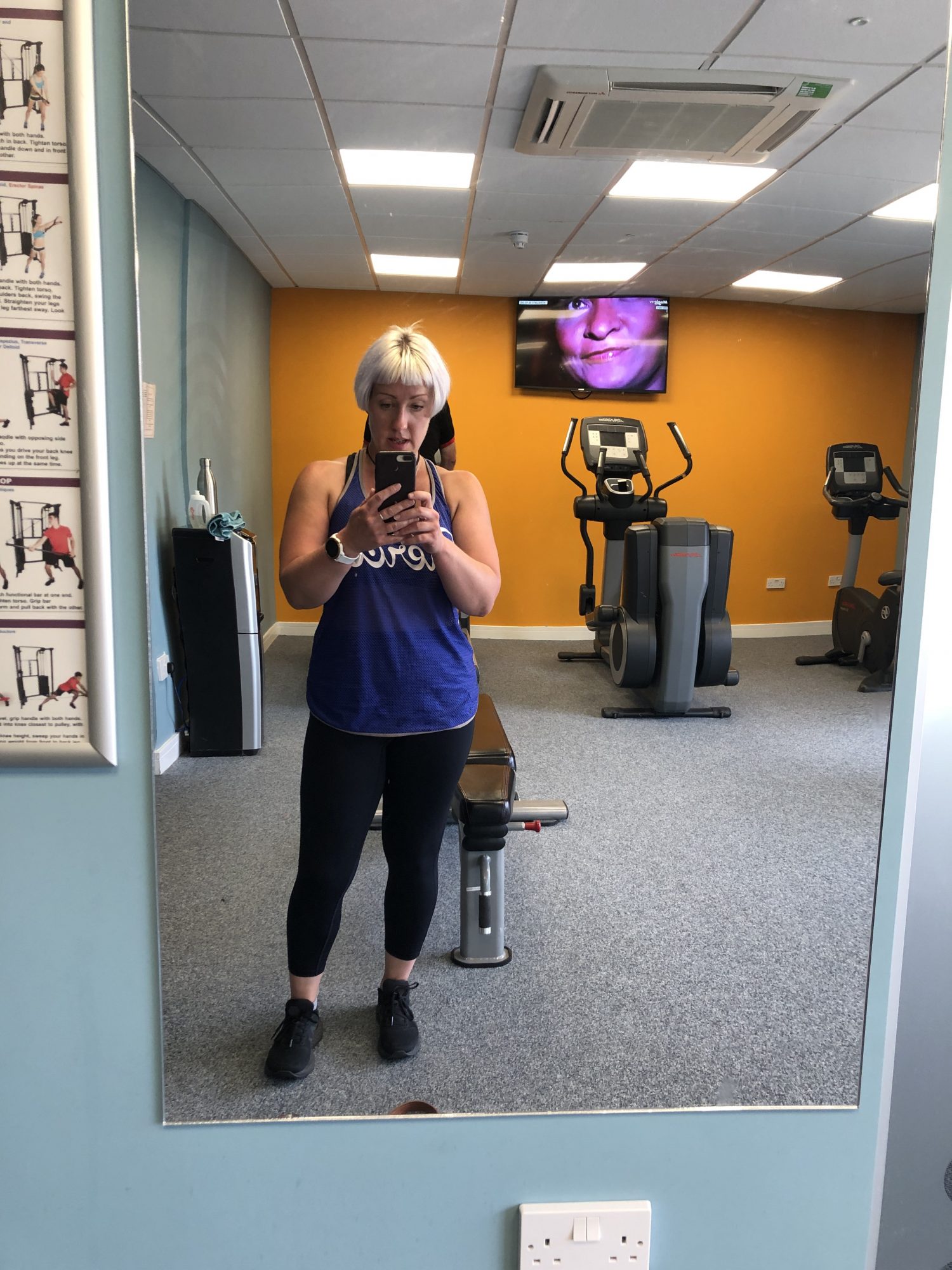 Got Angry
I'm doing my outdoor Personal Training sessions at the park. When I turned up yesterday it looked like this.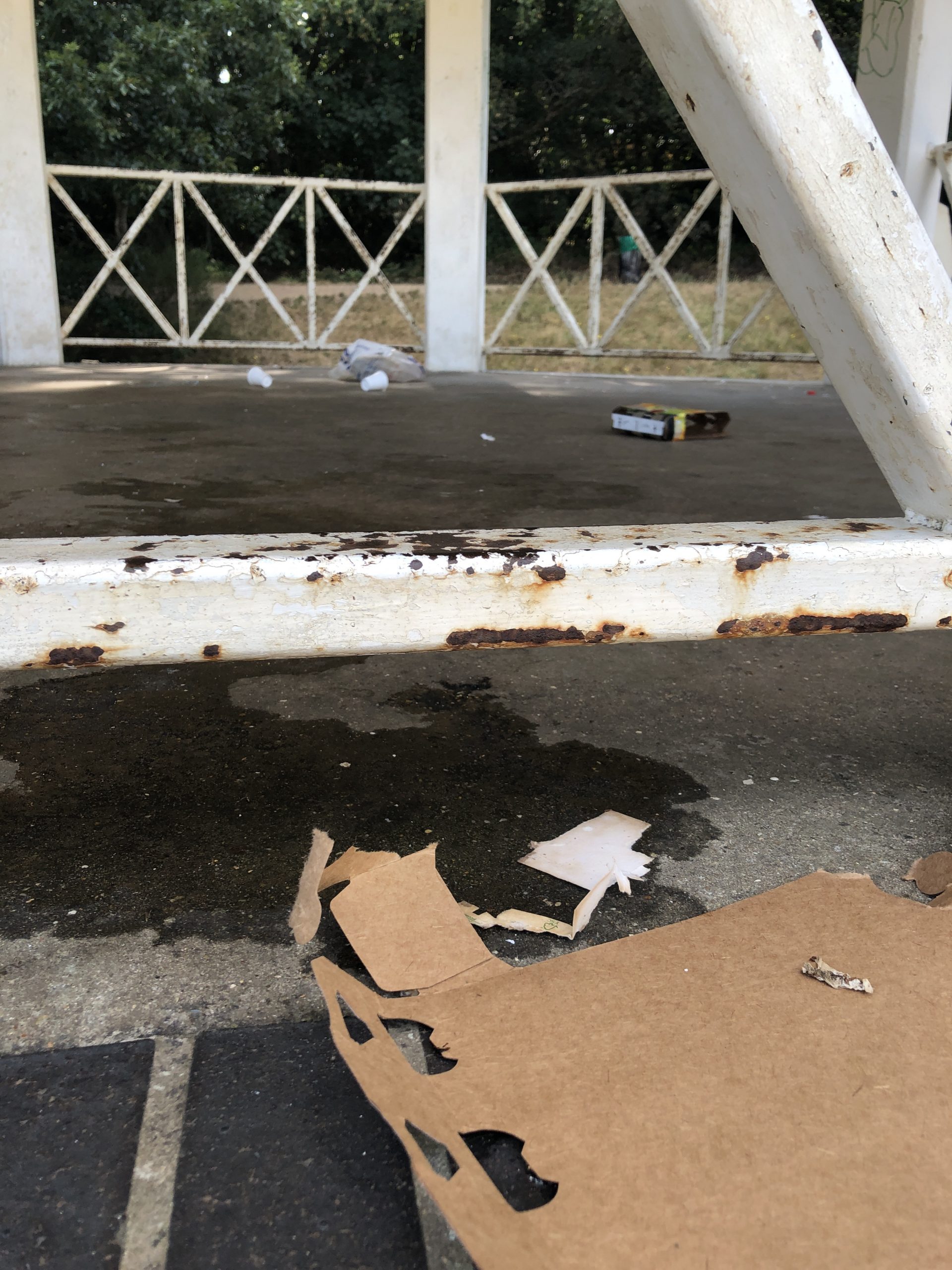 There is a bin less than 20 foot away.
Why are people such dickheads? Hmmm?
Enjoyed the Garden
Our little garden is small but I love it. It has a huge grape vine grown from 2 tiny sticks we bought back from this holiday in 2011, some tiny ponds full of frogs descended from some Mr LLL rescued on this day back in 2016, and, most recently, a lovely new bench to curl up on that Mr LLL built from decking.
My parents came over and we had lunch in the garden and spent the afternoon sitting in the shade, and then in the evening after they left we turned on the fairy lights and drank wine as the sun went down.
It's my new favourite room.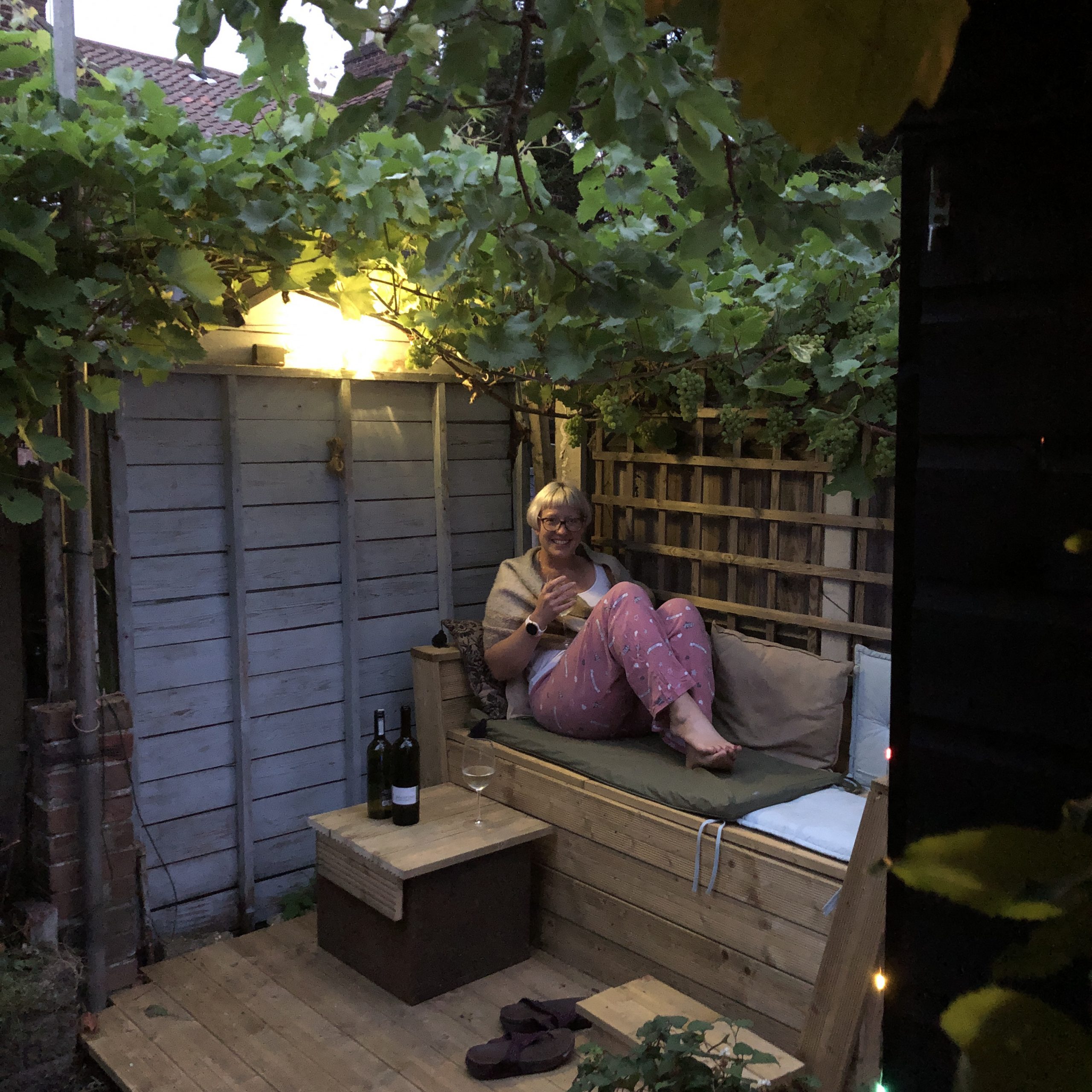 Ordered an Air Conditioner
This is how I feel about any weather over 25 degrees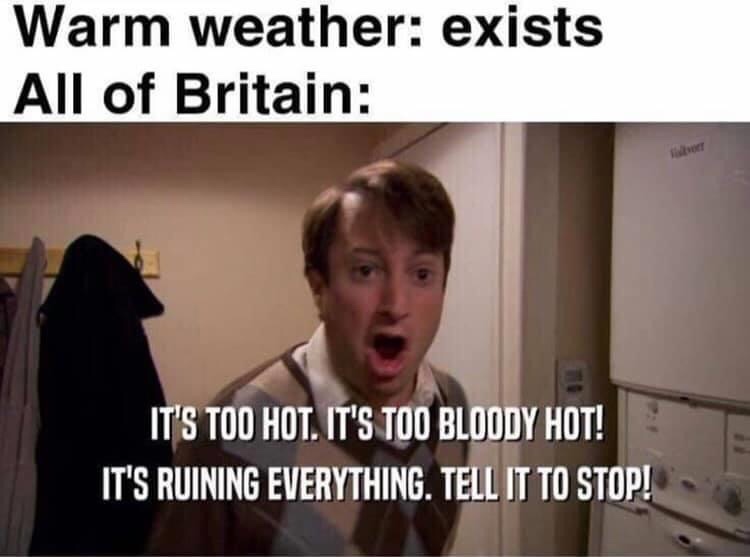 So at the end of the week I decided this is exactly what credit cards are for and ordered an air conditioning unit. This one, in case you are interested.
It is a little noisy, but noisy is better than sleeping on a wet towel which is what I ended up doing on Friday night in order to get any sleep at all in this stupid weather.
I have no regrets about its purchase whatsoever, no matter how many pairs of shoes I could have purchased for the price.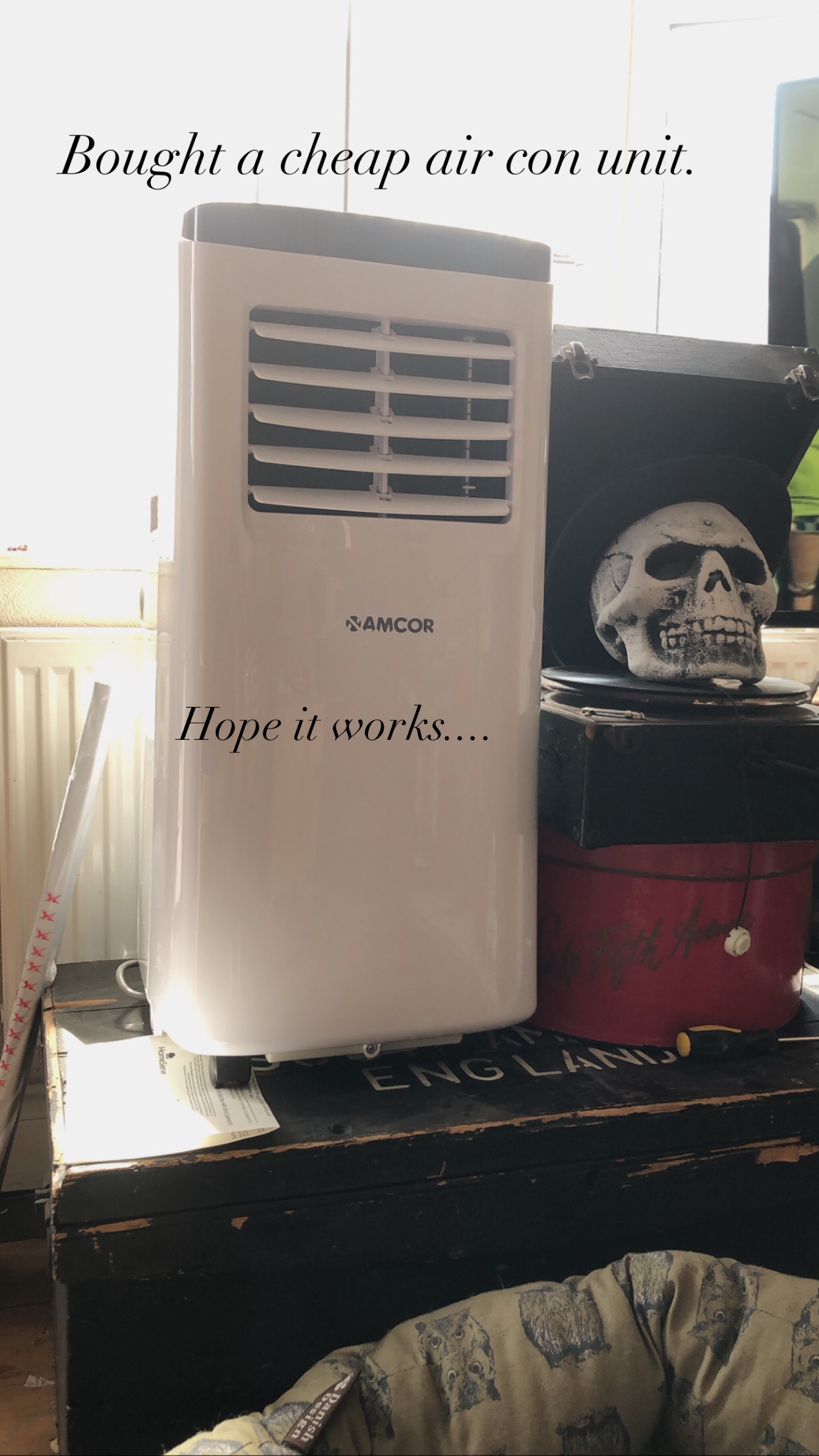 And that was another week in my life in the middle of a scary global pandemic. I have really enjoyed being able to see my family, even if we can't have the big squishy hug that I really want to have.
How was your week?