Ho Ho Ho! Merry Christmas!
It's that time of year again, that I try and come up with something lovely to give you for Christmas. As ever, I'm not actually Santa, regardless of what it may look like in my fancy Christmas header, and without an army of elves at my beck and call I can't give everyone a present.
So instead I have Christmas stocking stuffed with goodies to give away to one of you. This year I've called it the 12 days of Christmas giveaway as it will run for 12 days, which should give me time to get it in the post to get to you before Christmas. This years stocking also contains 12 gifts. In order to build up that sense of Christmas excitement and anticipation I've decided not to tell you what they all are in advance, and instead I'm going to reveal one each day!
Todays prize is courtesy of Artificial Eye and is a little parcel of goodies from the new film The Deep Blue Sea.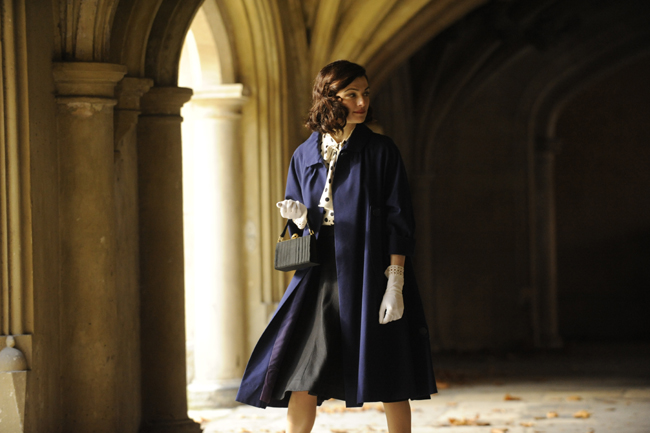 The film is set in post war Britain and stars Rachel Weisz as the privileged wife of a High Court Judge who falls madly in love with an ex-RAF pilot. It looks rather marvellously atmospheric, you can watch the trailer and get all the details over on the Artificial Eye website.
The goodies they've given to go in your Christmas Stocking on Day One are:
A Greatest Wartime Memories CD
A Copy of the Playscript from the film
A Film Poster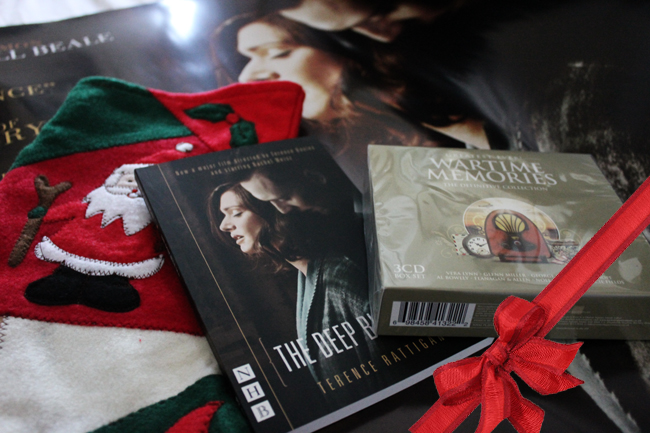 Now, pay attention, because I'm about to tell you how you can enter!
I will reveal a new prize each day, and at the end of 12 days one winner will be selected from all entries!
You can enter the competition every day, for more chances to win.
Any comment, on any post, for the next 12 days will be included in the prize draw (unless you ask to be excluded)
Some days there will be extra opportunities to win, so keep your eyes peeled!
I shall keep it simple today, all you have to do for your very first entry is to leave a comment on this post.
Have you seen Deep Blue Sea?
Are you planning to see it?
Have you read the book and is it any good? (UPDATE: Pfft! I saw it was an adaptation and assumed book. It's not, it's adapted from a play. Have you seen it!?)
Click on the pictures below to visit each days gift as they're revelaed and get extra entries into the prize draw!
The 12 days of Christmas Giveaway will end at midnight on 16th December 2011
The winner will be notified by email and has 48 hours to respond with delivery details
before a new winner will be drawn
A winner will be drawn at random from all eligible entries
The editors decision is final and no correspondence will be entered into
The competition is open to the UK only due to postage costs.
Over 18s only please!