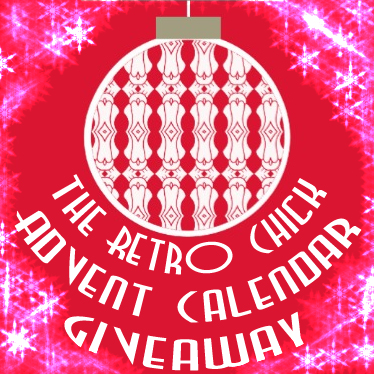 Oooh, is it day 18 already? How exciting!
Behind today's door is a rather fabulous vintage nightwear goodie bag courtesy of the lovely vintage nightwear specialist Wake Up Little Susie.
The Goodie Bag contains a vintage bed jacket, for lounging with style, a set of tassled ear plugs  from Old Hollywood and an eye mask so you can channel Audrey Hepburn in breakfast at Tiffanys, a vintage racey novellette for a spot of bedtime reading and some hot chocolate and marshmallows to cosy up with. There's also a vintage embroidered dressing table runner, a vintage knitting pattern so you can knit your own bed jacket and a Twilight Time card designed by artist Simon Pritchard as well as a few other bits and bobs!
That's a lot of good in one tiny goodie bag!
You have 3 chances to enter today's giveaway and win these amazing vintage goodies!
*Like Wake Up Little Susie on Facebook
*Sign up for the Wake Up Little Susie Newsletter
*Tweet about the giveaway
Make sure you log into the rafflecopter widget and follow the instructions to make sure your entry counts.