It's that time of year that people read a lot of books.
Or it is if  I believe the lifestyle sections of newspapers and magazines. It seems the whole world is booking in for 2 weeks in the sun, stacking up their suitcase with paperbacks or topping up their Kindle with new reads and heading out to lay on a sun lounger by the pool and drink cocktails while they voraciously consume some trashy new novel.
I'm afraid I'm not really up on the latest literature releases, so I can't help you there. The days where I had time or money to read several books a week are long gone. I do love to read, though and I always finish my day with a chapter or two and a hot chocolate in bed. I love to read new books, but there are some books that I keep going back to over and over. I've read them so many times that I almost know them by heart. Some of them I even own in several different formats. Mostly they're old and well known books, so I've never bothered to write about them, and I rarely even mention them if people ask for recommendations, but then I thought, what if you haven't read them?
What if I'm keeping these amazing books to myself, while you go out hunting down the latest Summer blockbuster, and you haven't even read these ones yet?
So you've probably already read these, but these are 5 of my favourite books that are on my regular go-to reading list.
Good Omens – by Terry Pratchett and Neil Gaiman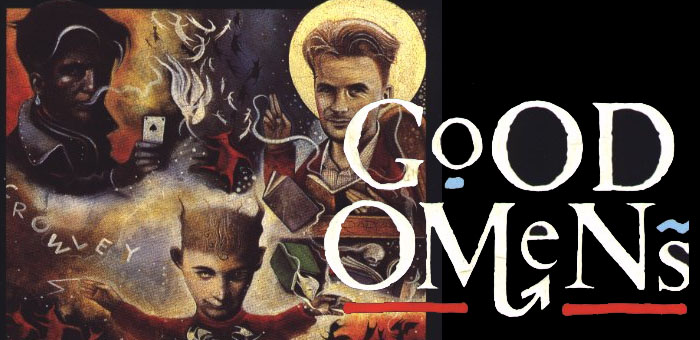 It was probably around 1995 when I first read this book. It made me laugh so hard that people on the train looked at me like I was crazy. I reckon I've read it at least once a year since then and I own it in 2 different paperbacks and on my kindle, in case of emergencies.
The story of the end of the world and the coming of the Anti Christ told with a perfect blending of Terry Pratchetts surreal fantasy comedy and Neil Gaimans fondness for dark and mysterious magic. As far as I'm concerned it's pretty much perfect. Read it, if you haven't already.
I own this book in hardback. It is the sort of huge book that you can only read sat at a desk, or if you have super strong arms. So I also own it on my Kindle so I can read it repeatedly.
The tale of the last 2 magicians in England, this is a pretty epic novel, but once you're sucked into the world she creates it's hard to leave.
Apparently it is soon to be major BBC series. Please don't mess it up.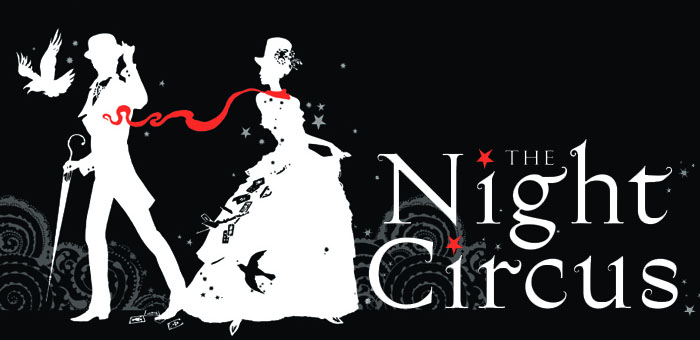 Another magical book that drags you into a world you never want to leave. Another book about Magicians, this time who disagree on the best way to train an apprentice and agree to pit their trainees each other in a game that only one will survive.
It's beautifully written and the descriptions of the parties and of the mysterious Night Circus itself are captivating. Actually, it might be time to read this one again.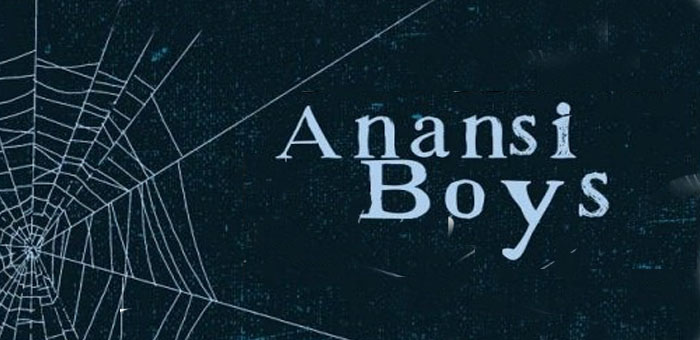 I actually read this book only recently, but I read the whole thing in a little over a day, sitting outside in the sunshine. I have it in paperback and in kindle version, but I bought the paperback that has only a spider web, and no spider on the front, but I still prefer the kindle version as spiders freak me out. This story is rooted in old myths and tales of the gods and is both down to earth, real, and full of magic.
I'm currently working my way through lots of Neil Gaiman books and can heartily recommend Neverwhere, Stardust and The Ocean at the End of the Lane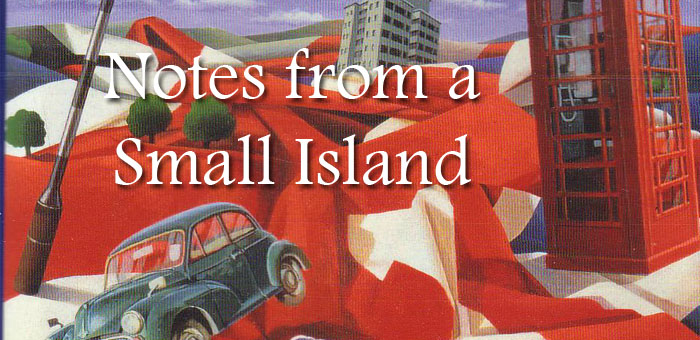 Bill Bryson has long been one of my favourite writers and I've read most of his books. I love his travel writing as it's nice to read about travel from the perspective of someone as grumpy as I am.
This is one of my favourites, as it's easy to recognise his travels around the UK. But I also love a lot of his other books, A Walk In The Woods on the travel side, and A Short History Of Nearly Everything and Mother Tongue: The Story of the English Language are particular favourites not about travel.
So.
Tell me, which of these have you read? Which will you be trying? And are there any books you'd recommend to me?
Related